ECOTOKEN – INVEST IN YOUR FUTURE
Cryptocurrency is a digital asset designed to work as a medium of exchange that uses cryptography to secure its transactions, to control the creation of additional units, and to verify the transfer of assets. Cryptocurrencies use decentralized control as opposed to centralized electronic money and central banking systems. The decentralized control of each cryptocurrency works through a blockchain, which is a public transaction database. The stability of the database of the chain of transactions is ensured by the use of the cryptographic elements such as a digital signature based on a public key system or sequential hashing.
ICO or Initial coin offering is a form of attracting investments. In an ICO, a quantity of the crowdfunded cryptocurrency is preallocated to investors in the form of "tokens", in exchange for legal tender or other cryptocurrencies such as bitcoin or ethereum. These tokens supposedly become functional units of currency if or when the ICO's funding goal is met and the project launches.
EcoToken (ET) is a decentralized сryptocurrency, which is received as a result of financial turnover directed at improving the ecology on the planet or implementing a global environmental project. The ET currency was created and will be launched on the world exchanges in March 2018 by the "EcoToken Blockchain" team.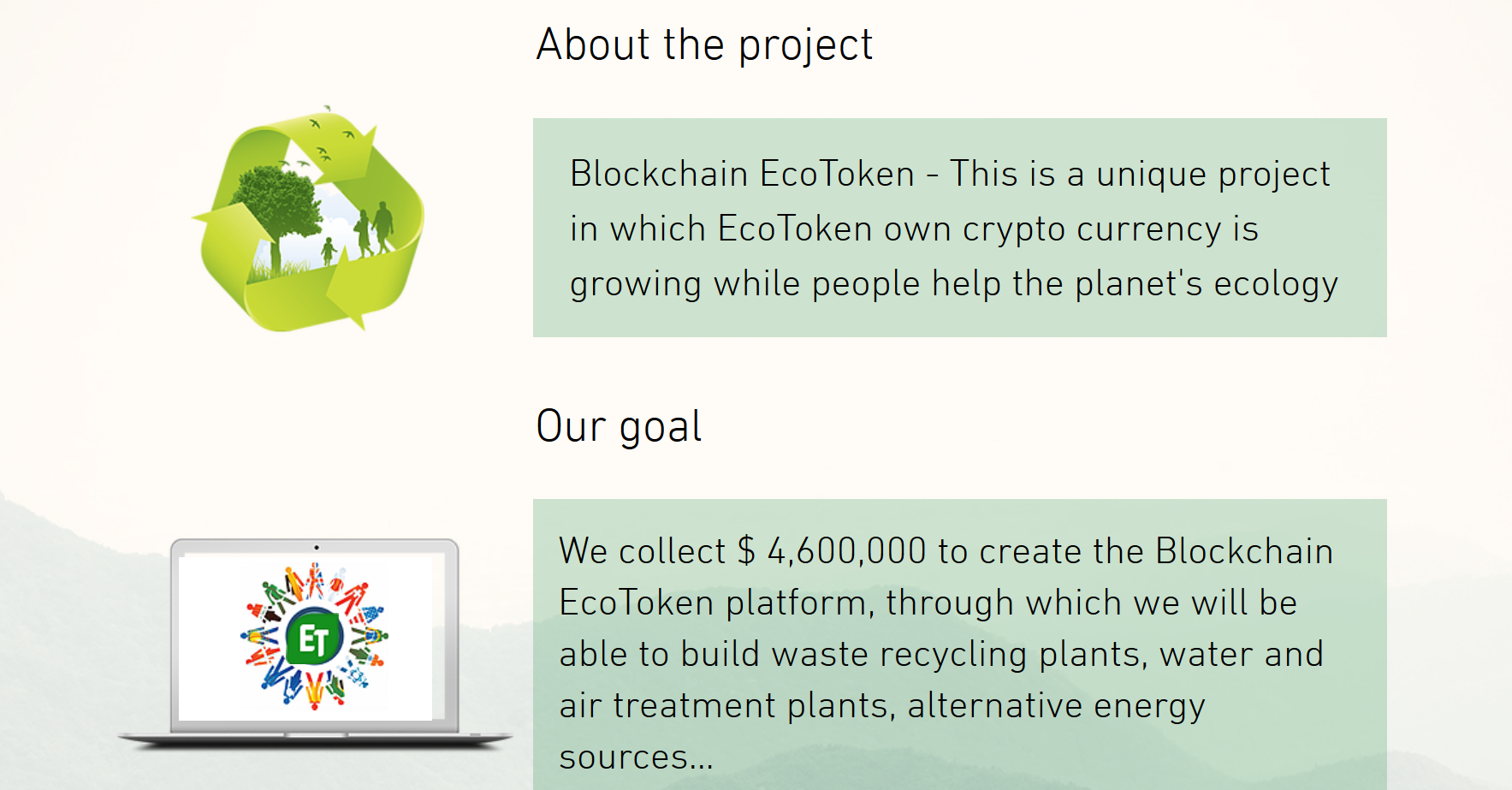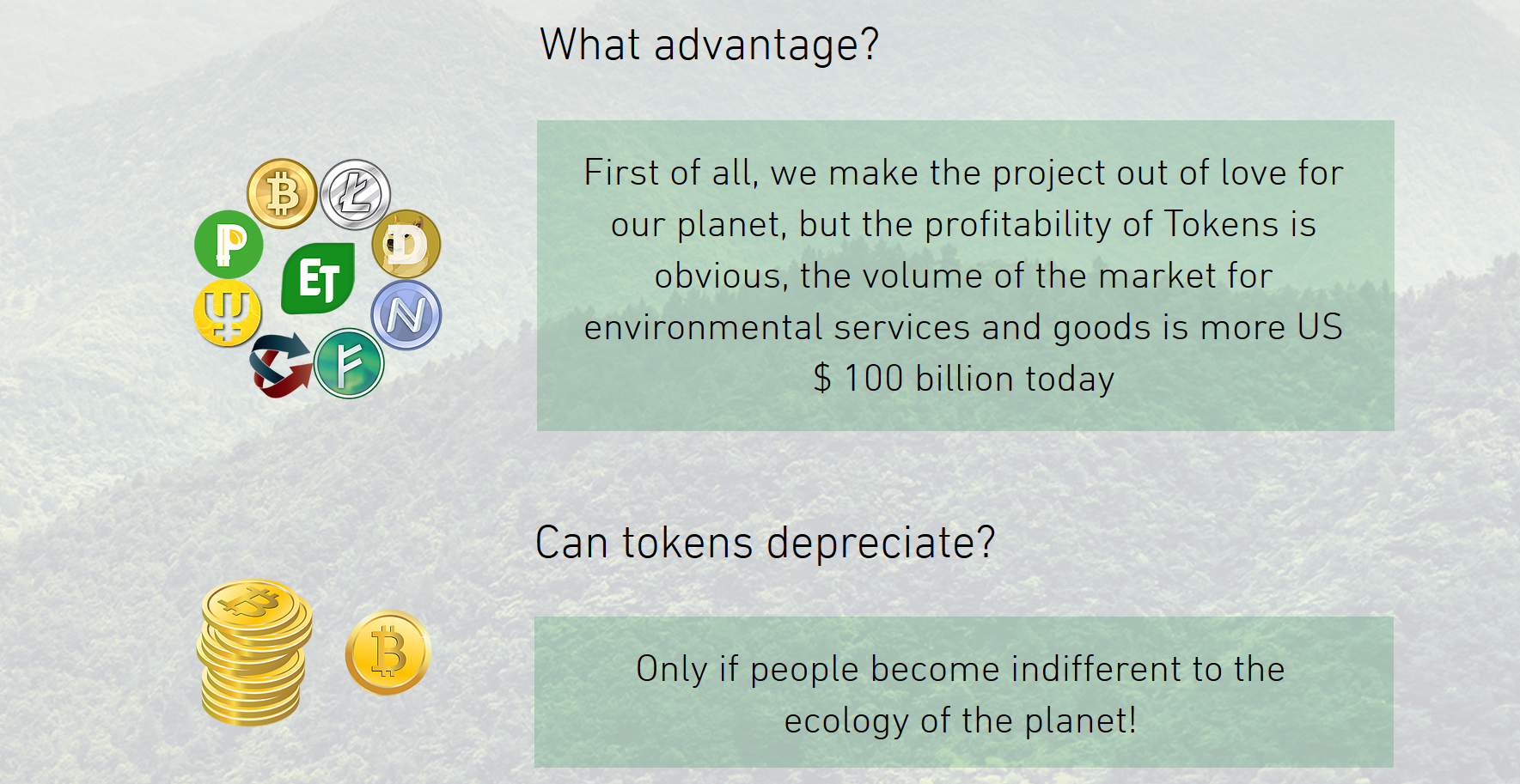 THE SOLUTION FROM THE "ECOTOKEN" TEAM.
The EcoToken Blockchain team it is a group of people who are not indifferent to the economic problems, we are united by a general goal to help the Earth, but many problems, such as economic, territorial or language barriers, don't give opportunities to make ecology better. For example, how to build an air purification plant in China or create a forest plantation in Brazil without completely understanding their legal foundations, not having the perfect understanding of local language!
After an extensive brainstorming a unique model of interaction has been built between people who want to influence the environment, invest money and people energy or as well as involve companies that have the opportunity to create the necessary ecological projects, have the knowledge, experience or power but lack the means for implementation that they receive from the former.

THE PROBLEMS THAT THE ECOTOKEN SYSTEM SOLVES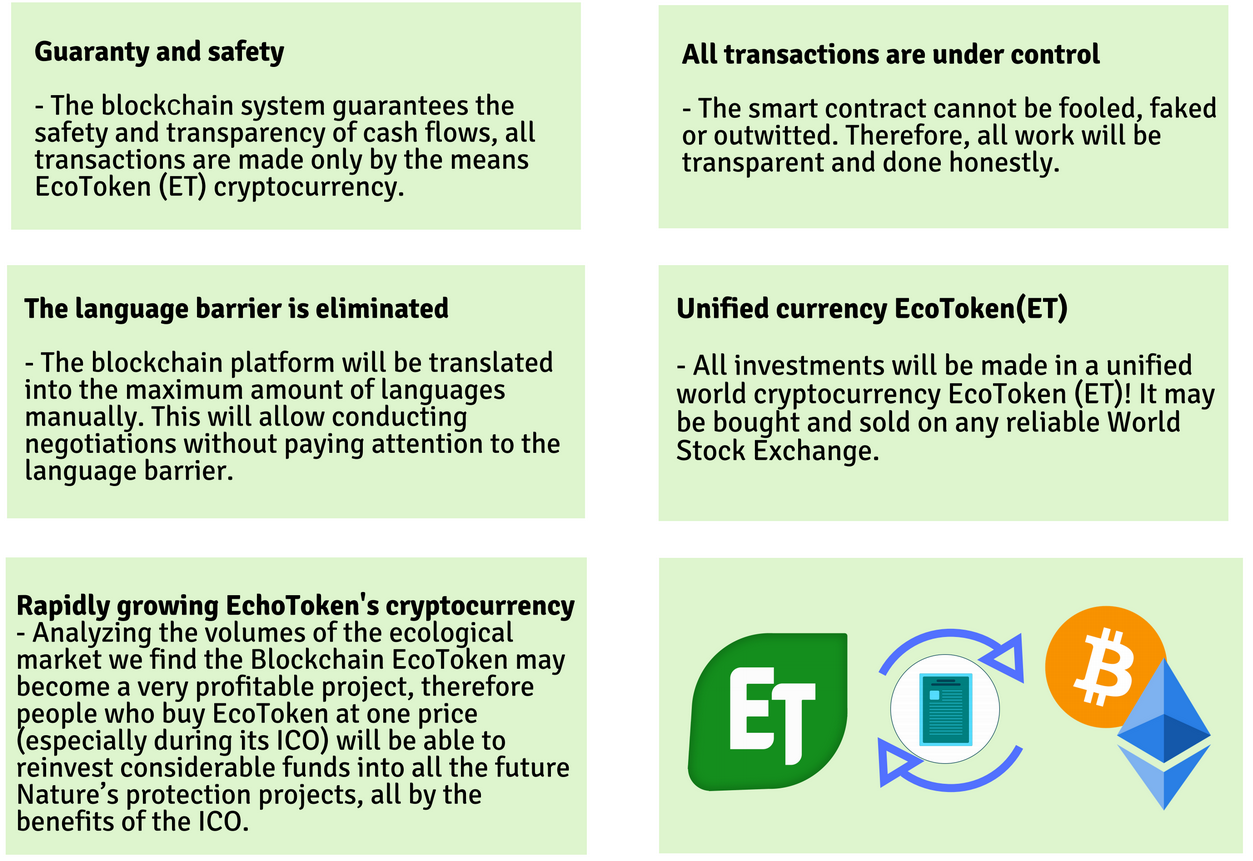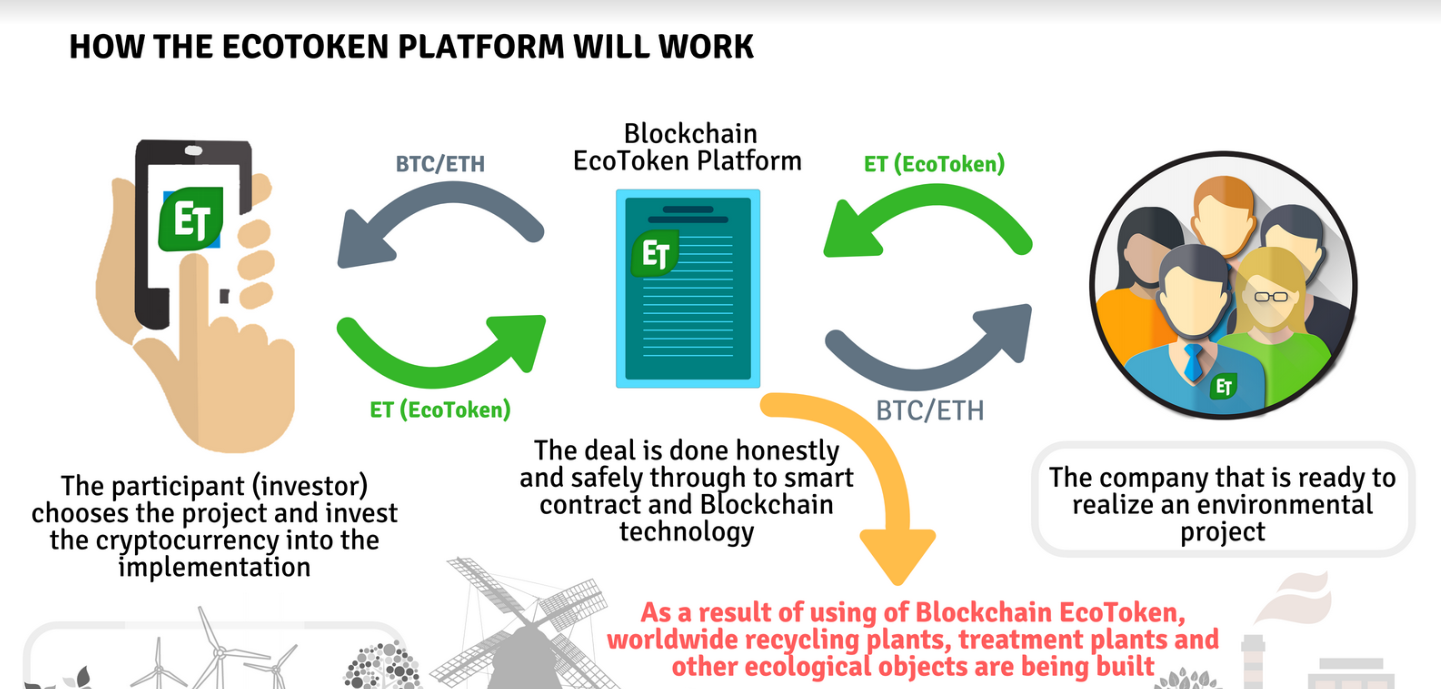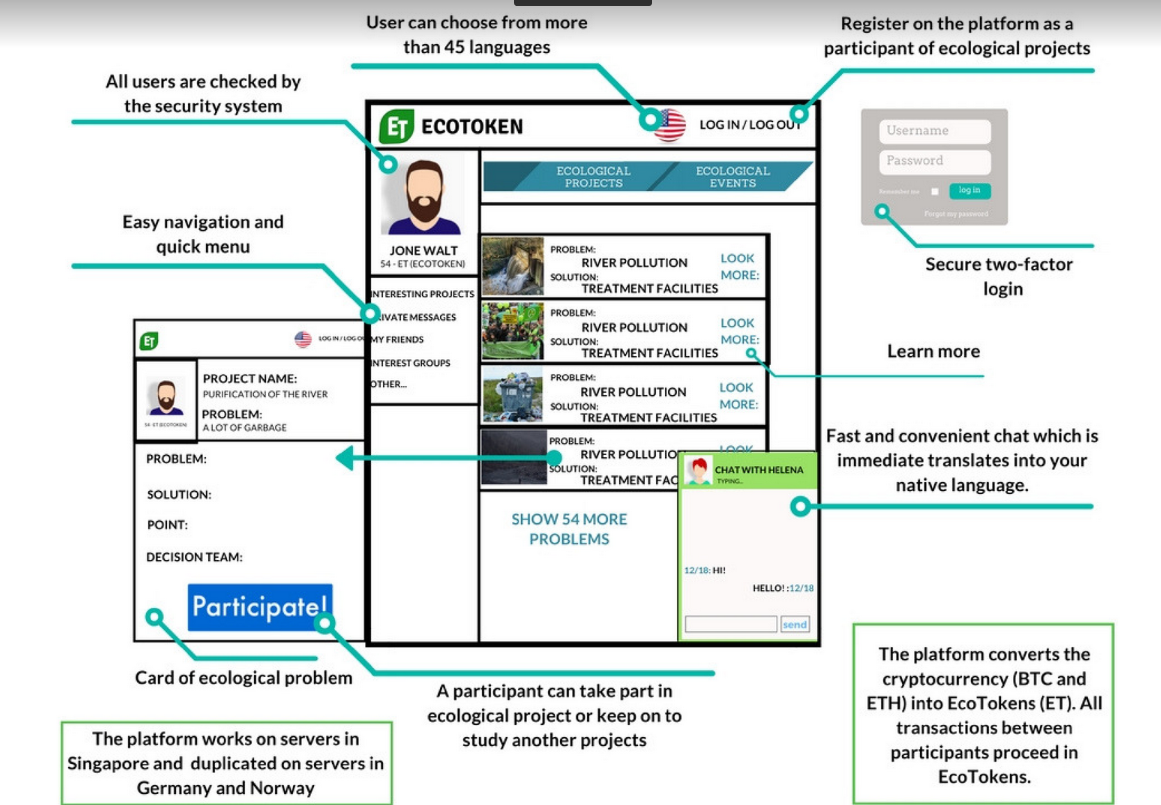 Why is it worth buying Crypto EkoToken currency?
1. Benefits.
The investment strategy in crypto currency so far is a very liquid strategy, although the market is young and valotilny, we know more stories where the rich of the dollar at ICO than if we talk about the fall of IPO shares.
2. Security.
If we talk about security, then it's good to give the example of ICO EcoToken, and it's confirmed. our crypto programmer has developed a code that complies with all security standards and when you make a transfer, you sign a smart contract that can not be hacked and functions like a Swiss watch.
3. Transparency.
The marketer then does that with someone rewriting or filling out the network and public information about the ECOTOKEN project.
4. Great goal.
For ECOTOKEN a very big goal, because ECOTOKEN does not want to just make the ICO, ECOTOKEN makes small steps to real impact on the ecological situation on the planet and change it for the best few years.
TOKEN DETAILS
The aim of this project is to collect $ 4,600,000 to create the Blockchain EcoToken platform, through which we will be able to build waste recycling plants, water and air treatment plants, alternative energy sources .
Presale
Dates: February 25 – March 11, 2018
• Cost: 1 – EcoToken – 0.001 ETH
• Accepted currencies: ETH, BTC
• Pre-sale bonus: February 25 – 28 – 50%
• Pre-sale bonus: March 1 – 11 – 40%
• Maximum sell: 15 000 000ET (15%)
Cost: 1 – EcoToken – 0.001 ETH
Accepted currencies: ETH, BTC
Bonus structure:
3 bonus – 30%
4 bonus – 15%
Token distribution: Automatic, after ICO completion
General purpose (in US dollars): 4 6 00 000 $ USD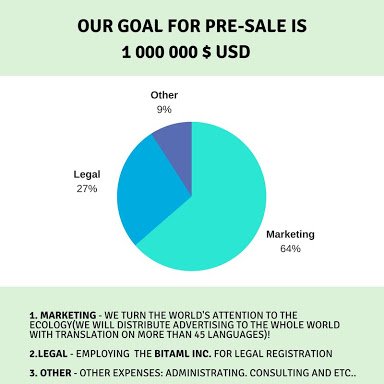 Finally,several people will make a contribution to the development of the world ecology and hundred of projects to improve the environment we are ready to implement tomorrow, but for this, we need the service "Blockchain EcoToken".
Therefore, together we can make the world a better place to our existence and generations to come. Be a part of this tremendous project.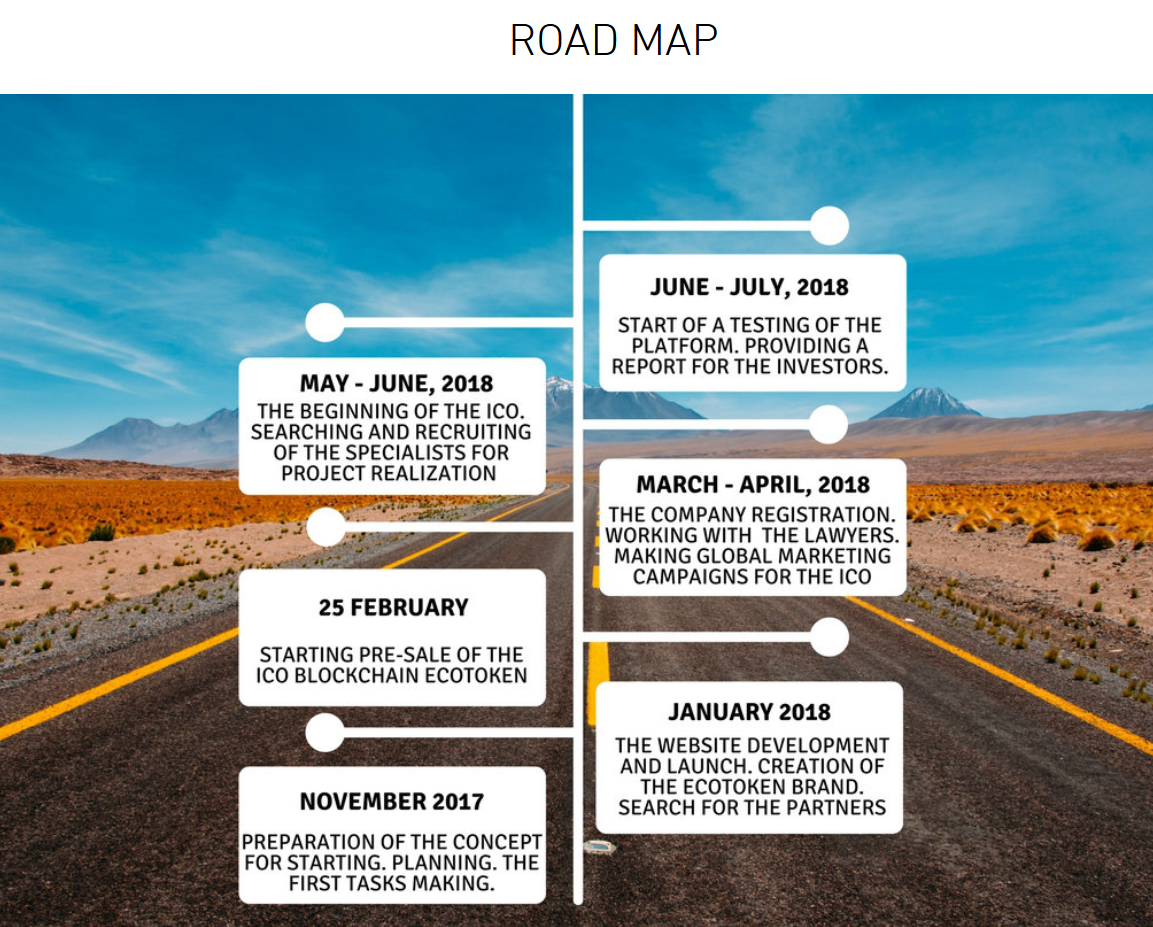 TEAM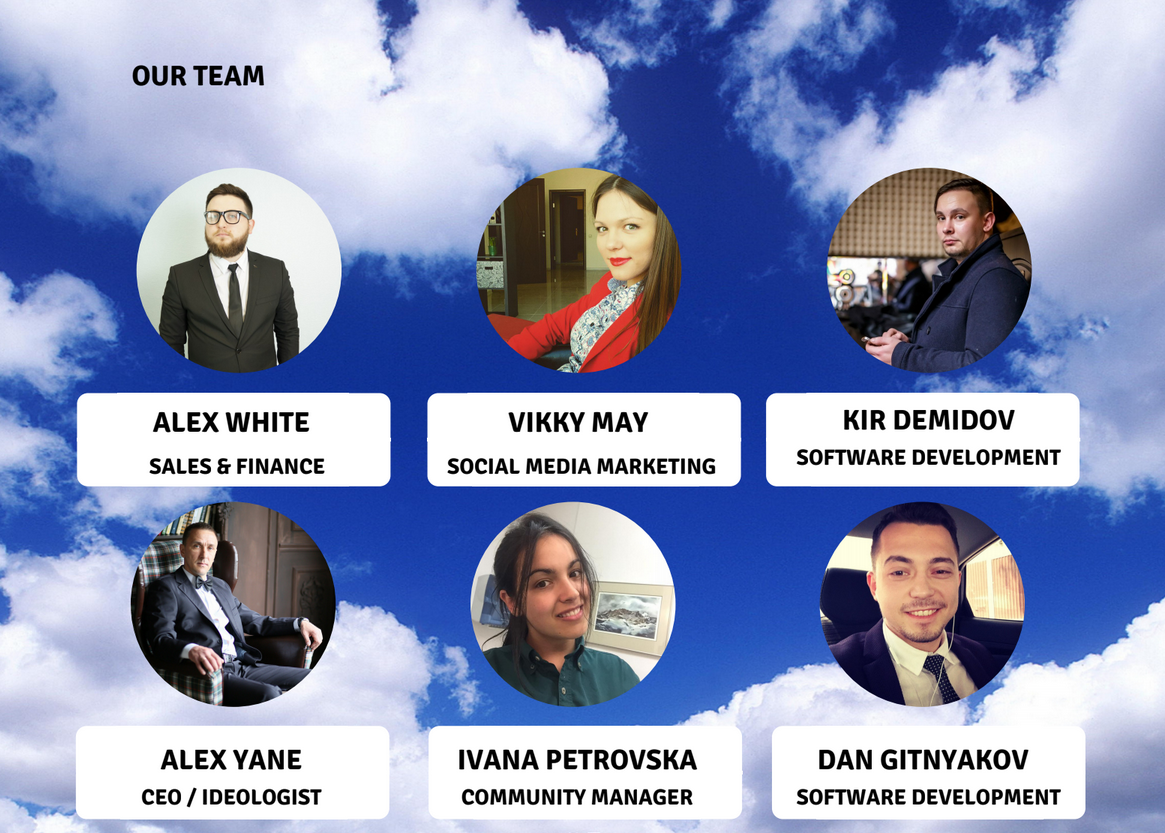 Be a part of this incredible project. Download the whitepaper for the full scoop.
Till next time…
For more information please visit:
Website: https://www.ecotoken.pro/home-1
VTT: https://bitcointalk.org/index.php?topic=2912515
Bounty VTT: https://bitcointalk.org/index.php?topic=2917985.20
Youtube: https://www.youtube.com/channel/UCRDh4zS1DHxRokLxaCXcb2g
Twitter: https://twitter.com/Eco_token
Facebook: https://www.facebook.com/ecotoken.pro/
Telegram: https://t.me/joinchat/IDgG7g4AeEtk3BbBIDGFwQ
Vkontakte: https://vk.com/ecotoken
Reddit: http://reddit.com/user/ICO_EcoToken/
Medium: https://medium.com/@tokeneco/as-cryptocurrency-may-affect-the-future-of-the-earth-a1b2bf821d4c
Author: TheMichaelMatch
My BitcoinTalk Profile: https://bitcointalk.org/index.php?action=profile;u=1326035