eHarvestHub – The Decentralization of the Food Supply Chain Has Begun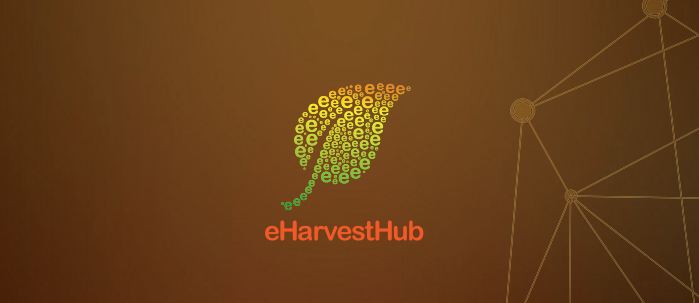 About eHarvestHub
Farmers and truckers cultivate and transport the food we eat, yet they make the least amount of profit while we, consumers, pay high prices for our food. Our immediate goal for eHarvestHub is to help small farmers and truckers across the globe increase their profit while making food more accessible and less expensive. We can achieve this with eHarvestHub marketplace powered by Blockchain protocols and smart contracts that removes the multiple layers of middlemen and the need of human involvement in food safety verification. Our long- term goal is to enable consumers to directly contribute in small farmers around the world using our platform and cryptocurrency.
Let's start with food transparency. Imagine, a consumer in the United State or Germany purchases at the local grocery store Mangoes grown by a small farmer in Colombia and likes the quality and taste of the Mangoes. By using the Blockchain technology, the consumer can learn about the farmer's production, yield, revenues, and access to market through eHarvestHub as well as other data points that show her how she and other consumers could contribute with cryptocurrency in this farmer or any farmer anywhere in the world. She is now can have a direct impact in her food, the future of the farmer, his family, and employees. Creating a true decentralization of the food chain. We can unleash the potential, together we could make reduce the financial control conglomerates have on our food chain.
The Idea
eHarvestHub aims to eliminate middlemen from the food supply-chain, through an open marketplace. The biggest reason that farmers require a middleman, is to help them distribute their produce among hundreds of grocers in multiple regions. In order to solve the transportation problem, the platform also incorporates a reward system for truckers, to move the produce.
The way it works is simple, farmers can list their produce, which grocers can purchase, once a route is created. Both can look at available truckers, and select a reasonable delivery price. Both growers and truckers set their own price, establishing a free market, and giving them independence.
The system rates every purchase to keep everyone honest. They also employ government officials to inspect food, making sure it complies with food safety regulations.
Token Distribution
The company will create 900M tokens and they will be distributed as follows:
48% Sold during ICO
20% Kept by the company
15% Given as Customer Rewards
12% Sold Pre-ICO
5% Given to advisors
Token info
Token EHH
Platform Ethereum
Type ERC20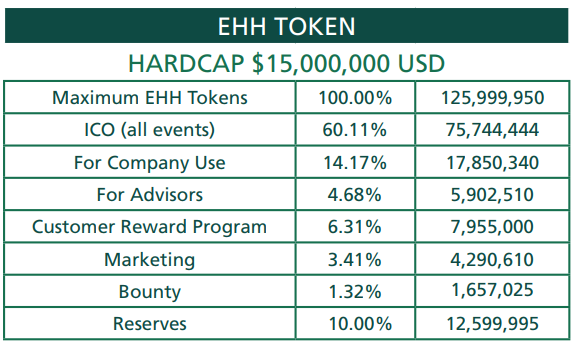 PRE-ICO
Start Date: MAY 23th 12:01 AM UTC 2018
End Date: June 5th 11:59 PM UTC 2018

BONUS
First 12 Hours – 30%
5 April – 20%
6 – 9 April – 15%
10 – 17 April – 10%
18 April – 5%
ROADMAP
NOV 2011 – JUL 2012
Age of Discovery.
Customer Discovery.
Business Plan created.
Team assembled.
Advisory Board created.
eHarvestHub becomes a Delaware C Corp.
PTI Traceability.
JAN 2013 – DEC 2014
PTI Traceability.
Traceability MVP soft launch.
Version 2 of MVP Released (2014).
Version 1 of Order Management System(OMS).
Raise $87,000 Friends & Family Round.
Win 1st place at 11 pitch competitions including, Google NEXT, Silicon Valley Startup & FoodIT.
The farm tools.
JAN 2015 – OCT 2015
The farm tools.
Release V2 Order Management System.
Farmers tracked more than 4 million cases of fresh produce.
Win 1st Place at PUSHTECH 2020 and the industries Produce Marketing Association (PMA), SARTA AgTech and San. Francisco Shark Tank, pitch competitions.
$ 1 million in VC funding.
NOV 2015 – MAR 2016
$ 1 million in VC funding.
Closed $1Million from Tim Draper's Ventures Lab & Kaiwu Capital Begun development of Marketplace, Transportation platform and Inventory Management System (IMS).
Engineering Talent.
JUL 2016
Engineering Talent.
Partnered with Universidad Americana de Managua (UAM) and Universidad Nacional de Ingenieria (UNI) in Nicaragua to carry out a weekend hackathon to find our awesome development team.
MarketPlace done!
DEC 2016
MarketPlace done!
Marketplace and Inventory Management System are Completed and released.
Transportation done!
JAN 2017
Transportation done!
eHarvestHaul platform completed and released.
Blockchain Traceability.
NOV 2017 – APRIL 2018
Blockchain Traceability.
Commence Blockchain traceability development and test in Nicaraguan Pilot. Blockchain Traceability will connect the consumer directly to the Farmer.
Pre-ICO.
APRIL 5 TO 18
Pre-ICO.
Our bonus structure reflects how important you are to us.
ICO Event.
APR 2018
ICO Event.
ICO tentatively will start April 28th ending May 24th, 2018. We expect to sale approximately 30 million EHH tokens.
EHH Token in Circulation.
MAY 2018
EHH Token in Circulation.
Token marketplace platform to be completed. Token contributors will be able to list and directly sale EHH tokens to eHarvestHub customers. Customers will begin to pay eHarvestHub for services creating demand for tokens to be sold. 3rd Parties will be able to pay eHarvestHub with EHH tokens for access to market to its members.
150,000 Transaction.
DEC 2018
150,000 Transaction.
California Farmers generate 150,000 transaction through eHarvestHub.
EHH Token used P2P.
JAN 2019
EHH Token used P2P.
Customers will begin using EHH Token to pay for products and services offered in eHarvestHub Marketplace.
OUR TEAM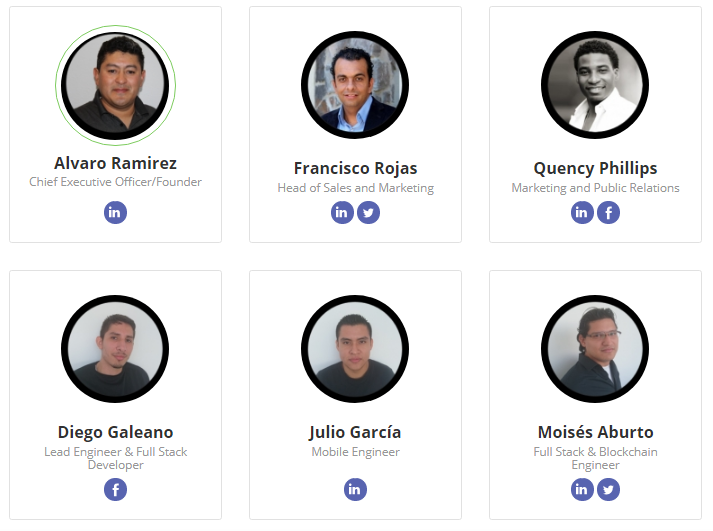 ADVISORS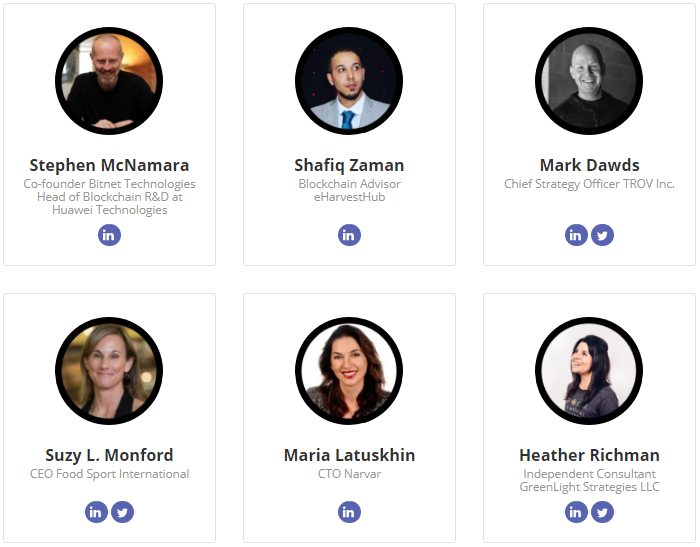 Author
WhitePaper : https://www.ehhico.com/wp-content/uploads/2018/05/eHarvestHub_White_Paper.pdf
Website : https://www.ehhico.com/#ico
Bitcointalk profile: https://bitcointalk.org/index.php?action=profile;u=1048360