ELLCRYS: The Blockchain Platform to Build Your Software
Introduction
Creating something takes time and resources, and to distribute it freely to everyone is a commendable job. The software owned by companies are made to generate huge profits but they cannot grow as an open source software. The community brings a diverse range of capability to the product which is not possible in the proprietary software. Community-based platforms have found immense popularity among people, and developers who are able to design their own thoughts using open source software.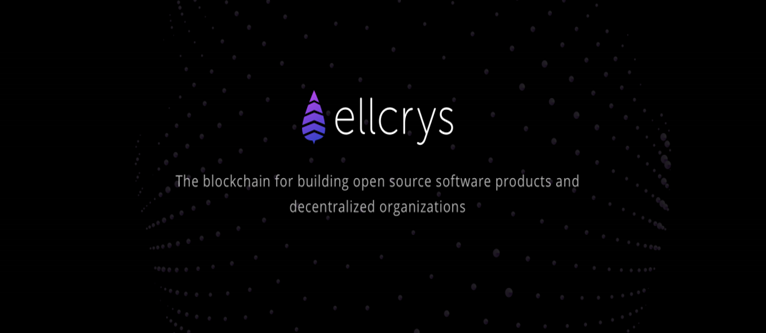 Though, a few of the problems exist in such platforms such as limited ownership in the organization accounts. This creates a centralized system giving power into the few hands. The scope of the innovation is considerably reduced in an environment like this, which is not sustainable for the future of open source software. There is a need for a platform, which not only helps developers and community but provides a collaborative environment for them with a reward.
SOLUTION OFFERED
ELLCRYS has managed to develop a platform where everyone is a leader and can work independently within a team. It allows a trust- less and leaderless software collaboration. Everyone can contribute and fetch information from the repository. The platform can be utilised for a variety of purposes, such as decentralised git hosting and software outsourcing.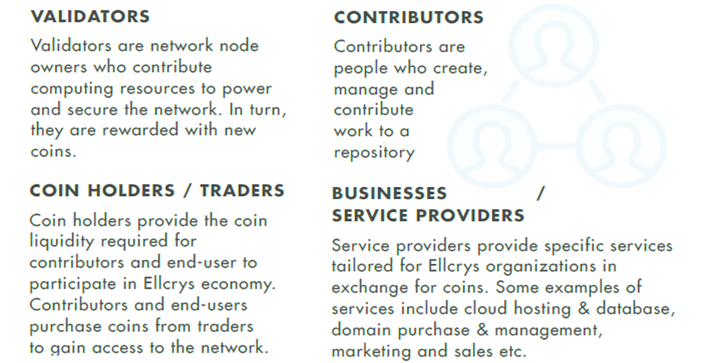 The key participants of the ELLCRYS ecosystem are Validators, contributors, coin holders and service providers. They are also providing an online marketplace for the developers to sell their Products to the buyers using ELL Coins.
ICO Information & Team
To develop a product which satisfies the decentralised nature of the organisational structure, they are conducting an ICO. The Private sale is currently live until 24th January 2018. The pre-sale starts from the 1st Feb 2018 while Main ICO will start from 30th March 2018.



The team of ELLCRYS comprises of software developers, management experts and entrepreneurs. They believe in the power of blockchain technology.
Conclusion
A decentralised organisation is a future of creating a great product. Providing people what they need will be the biggest success mantra of tomorrow. ELLCRYS has realised the potential of blockchain in creating a decentralised community of software and web products.
Applying multi-chain blockchain capability to thousands of transactions will create the faster transaction on the platform. They are proposing an entire framework of software cycle, where you have the capability of producing and selling your product.
What is a community contract?
Community contracts describe organizations that allow one or more employees to create open source organizations that offer software products and services, such as websites, APIs, intellectual contracts, packages, frameworks, and so on.  Collaborators cause and output codes to and from the network, performing management functions, creating, approving offers and receiving compensation from the network. Community contracts can be deployed on a centralized cloud hosting platform if the web services application is either compiled and downloaded on the network as a smart contract for transaction processing.
The Importance of Ellcrys
Ellcrys' mission  is to create an ecosystem where open source collaboration goes beyond free time or free time contributions, when collaborators can create open source companies that can be adopted, allowing them to spend more time creating excellent products and increase of openness. Ecosystem resources We believe that collaborators should be able to work in open source projects in full, earn and live comfortably. To achieve this, we offer a platform that contributes to nominally evaluated open resources and support models to allow open source contributors to create revenue-generating and sustainable projects.
Under the understanding that the organization of public contracts may not be free, the Hosts Ellcrys protocol provides mechanisms for cloud providers to impose public contracts with the consent of contract employees. This protocol will also support subscription-based payments. It is based on the mechanism of joint agreements, which allows members to create and approve the type of offer known as HostProposal.