eMarketChain
Worldwide, online purchases and sales are the order of the day. E-commerce and online stores are household names. It is desirable that as the internet age spreads, so does e-commerce and online stores.
Amazon, eBay, Walmart, Aliexpress are some of the known e-market stores around the world. Africa is not abandoned in the rising e-market store. Here in Africa, Jumia, Konga, and Alibaba are among the big names that dominate the e-market space and there are more and more popping up. Around the world, there is an exponential growth from the online retail boom. https://www.smartinsights.com/digital-marketing-strategy/online-retail-sales-growth/
The most retail attraction online or otherwise known as e-commerce is the commission. The volume of online retail sales reaches $ 2.29 trillion in 2017. If the commission is only 1%, it can be a reasonable amount. But in reality, the commission ranges from 5 – 15% according to the world famous online retail stores. Now, think about ecommerce without commissions. How cool is that? Buyers will surely prefer commission-free platforms rather than commissions. Again, think of a secure online platform backed by blockchain technology. How to impress customers will feel because they know the secure nature of the blockchain transaction. Merchants and businesses will also prefer a free commission platform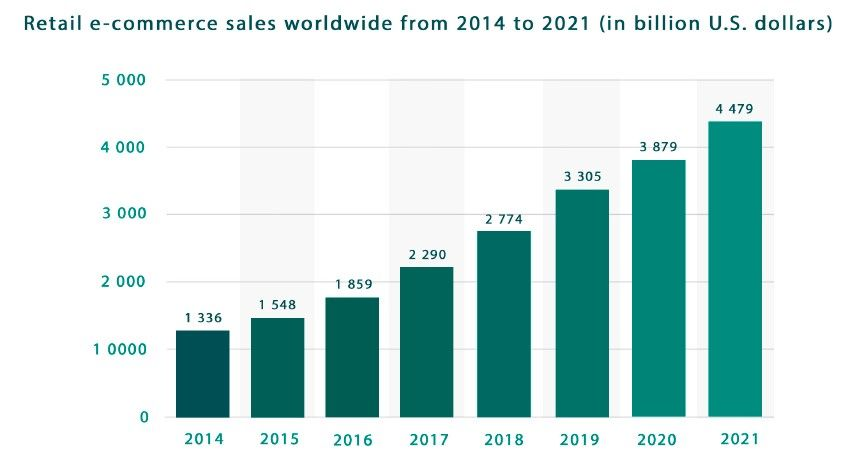 eMarketChain.co is a platform developed to "give us the opportunity to fully rethink the current payment model used by online stores." This platform is supported by blockchain technology and is a peer to peer payment. eMarketChain.co will reduce prices for consumers while increasing merchant profits by effectively eliminating intermediaries and payment processing entities. eMarketChain.co will adopt a decentralized approach to transactions and payments between customers and merchants through a P2P payment system from blockchain. eMarketChain.co will be a commission-free online platform. The eMarketChain.co ecosystem is to achieve this goal with eMarketChain stores and EMAC Token.
The EMAC Token is the ERC20 token on the Ethereum blockchain. It has a smart contract that can be viewed through this link https://github.com/eMarketChain/EMAC. A total of 454,000,000 EMAC tokens will be generated from which 80% are. 363.2 million is allocated for public sale. The remaining 20% ​​is kept the same for future development use and for administrative use. The EMAC Token will be a payment medium within the eMarketChain.co ecosystem.

The ICO presale begins on April 15, 2018 and will run until May 29, 2018. Hard cap sales are set at 32,000 ETH. The EMAC value during presale is set at 1 ETH = 12,000 EMAC. But this number will adjust as the main sale goes on as shown in this table.
As the world moves toward cryptocurrency and P2P systems, eMarketChain.co is properly positioned for online market space. The interest in this project will be worth a while. Although I am not a financial expert, seeing the product layout and the team behind it gives me a reason to ask you to read the white book well, so that it shapes your decision. The project is also supported by an experienced Management team and advisors.
So you can be a part of this movement either by investing in ICO or by promoting tokens through prize rewards campaigns or both.
website: https://emarketchain.co/
whitepaper: https://emarketchain.co/whitepaper.pdf
bounty thread: https://bitcointalk.org/index.php?topic=3276952.0
twitter: https://twitter.com/eMarketChainCo
Author: standout321
Bitcointalk profile: https://bitcointalk.org/index.php?action=profile;u=1756728
My Ethereum wallet address: 0x495A548499e336311Dec1219b9Fa34df00769c13