EMPIRE HOTELS = A USER FRIENDLY BOOKING PLATFORM FOR HOTEL SERVICES GLOBALLY.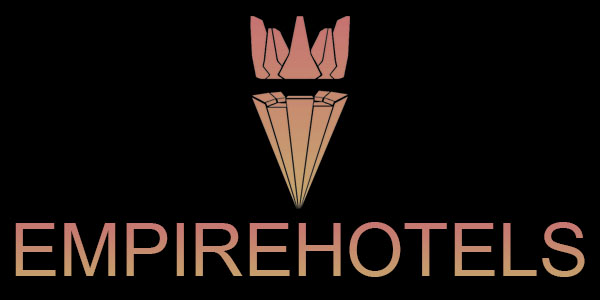 INTRODUCTION
The hospitality Industry is one lucrative sector that has added value to the global economy. With a huge market capitalization of up to trillion dollars, Hospitality industry has created a lot of employment opportunities for job seekers around the world. Also, providing accommodation for people who travel from one place to another for conferences, meetings, holidays, tourism, business trips etc.
THE NEED FOR EMPIRE HOTELS
However, in spite of the great needs and importance of this industry, there are some factors influencing a successful and satisfactory service delivery globally. In order to solve these problems and eradicate the incontinences experienced by both hotel owners as well as Guest who need accommodations, EMPIRE HOTEL has been uniquely designed using the blockchain network and cryptocurrency.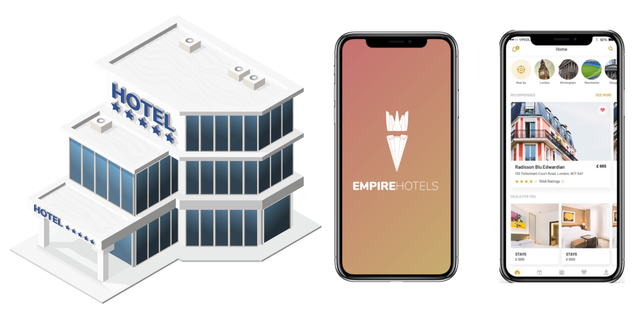 SOME PROBLEMS WITH HOSPITALITY SECTOR AND THE SOLUTIONS OFFERED BY EMPIRE HOTELS
There are some problems limiting the satisfactory service delivery in this important sector of the economy which is the reason for the creation of EMPIRE HOTELS with its distinctive features that will not only solve the pending problems but will add great value to the Hospitality industries .
Payment of high transaction fees: in recent times to book an accommodation using an online portal, a high transaction fees is charged, but with EMPIRE HOTELS and the Use of Empire Cash, Fiat or Other cryptocurrecies there is little or no charges depending on the currencies used.
Lack of genuine review: with the existing online booking platforms, it is easy to manipulate and change reviews posted by users, Hotel owners may as well go as far as lobbying for a fake review just to entice their customers. But with EMPIRE HOTELS on the blockchain every review posted on the platform cannot be manipulated in anywhere, and this will not only allow Guest to comfortably choose any service of his choice following other users genuine reviews on the platform but will also force the hotel owners or service providers to sit up and work to improve on their services.
Foreign currency Exchange: when using the existing booking platforms, Guest who desire to travel to another country will need to Change or convert His currency to the currency of such country in order to pay for the accommodation online. But with EMPIRE HOTELS , user don't need to bother about that as payment can be made in cryptocurrencies with a lower transaction fees or Fiats and those made with cryptocurrencies are converted to Fiat while sending to the Hotel owners.
EMPIRE CASH
In order to effectively run the platform, Empire Hotels has created EMPIRE CASh (EMPC) as a utility token based on ethereum blockchain. This token will be used for several services on the Empire hotels Platform including:
-payment for Hotel room booking
Payment for subscription on the platform by hotel owners
Payment of rewards and incentives to users
-Payment for other services related to the Empire Hotels platform.
EMPC can be gotten from Latoken Exchange right now and more exchanges are expected soon.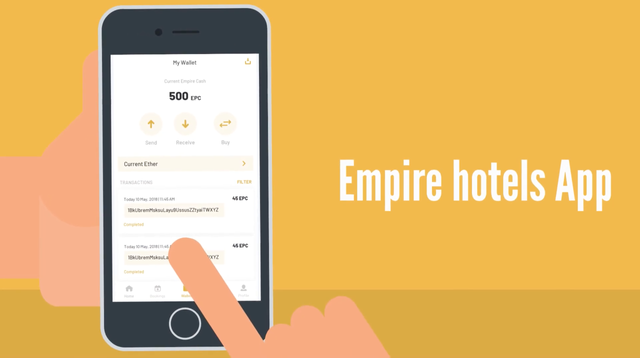 THE USE OF EMPIRE APPS
Empire Hotels has created an outstanding mobile app with a user friendly interface which will support both Android and IOS on smart phones. This implies that with just your smart phone, a hotel owner who has rooms to advertise and give out can download the App, login to it and be able to easily list his or her product and services. And a guest at the other end who needs a hotel accommodation can also download the app, login to it and using the search tools will be able to browse and locate any hotel accommodation of his or her choice anywhere in the world and easily book and pay for it using either Empire Cash, Fiat or other cryptocurrencies. .
EMPIRE HOTELS TOKEN DETAILS
Empire Cash tokens will be issued by the Empire Hotels platform (EMPC tokens) which will be used for all kinds of transactions and incentive model on the platform. There will be an Initial Coin Offering during which EMPC will be issued to the general public and it will commence Q4 of 2018. Discounted rate will be offered to buyers during this period.
BENEFITS OF USING THE EMPC TOKENS
· EMPC tokens can be used for subscription fees payments by hotel managers on the platform and also reward guests with the EMPC tokens which they can use to enjoy extra hotel services.
· EMPC tokens can be used for hotel room bookings at a discount rate.
· Arbitrators on the platform can earn EMPC token on the platform with which they can book hotel rooms or services in any of the hotels listed on the platform.
EMPIRE HOTELS TOKENOMICS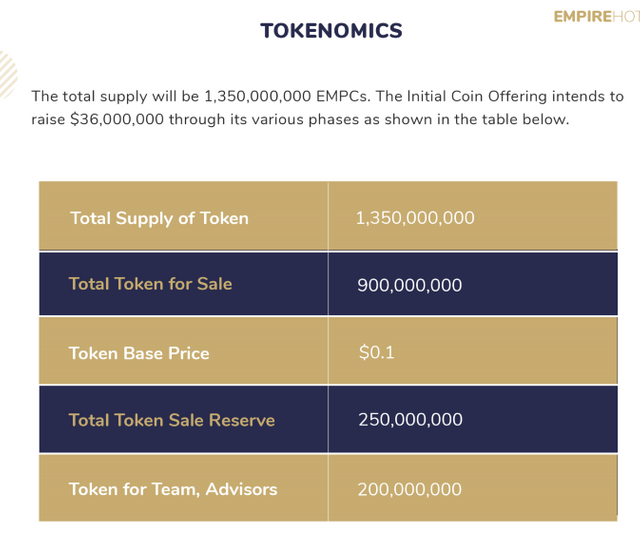 A total supply of 1, 350, 000, 000 EMPCs will be made available. There will be an Initial Coin Offering (ICO) during which $36, 000, 000 will be raised through the panned phases shown below;
· Total supply of token: 1, 350, 000, 000
· Total token for sale: 900, 000, 000
· Token base price: $0.1
· Total token sale reserve: 250, 000, 000
· Token for team, advisors: 200, 000, 000
EMPIRE HOTELS USE OF FUNDS
Here is a breakdown of how funds generated will be spent;
· Project development: 30%
· Accounting: 2%
· Recruitment: 5%
· EmpireCash Network: 5%
· Support: 5%
· Research: 8%
· Legal services: 15%
· Marketing investment: 30%
Protocol: ERC20
Purchase method: BTC, ETH, LTC
Details
The US, Iran and North Korea are not allowed to participate
Personal limit is 0.01ETH – unlimited
The bonus system is available for early investors
Emissions of new tokens are disabled
White List Available
KYC is needed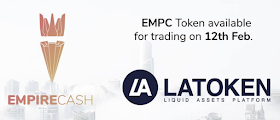 Initial Coin Offering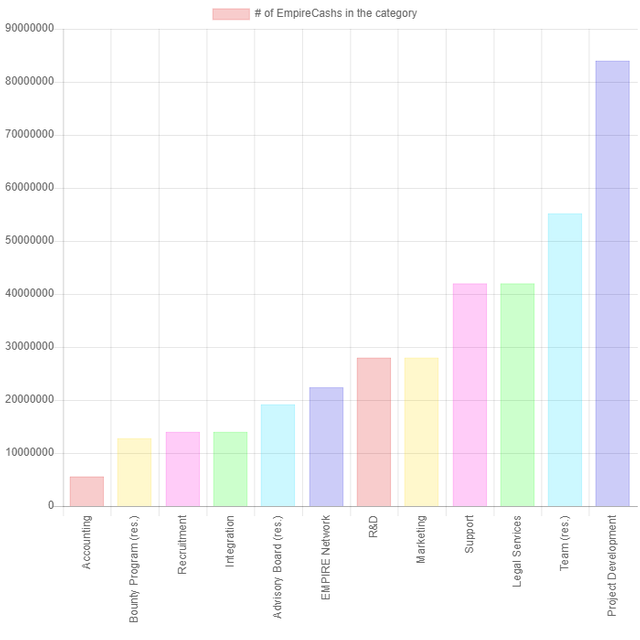 H O W TO B U Y T O K E N S
Exchanges Where You Can Find Us


Protocol: ERC20
Purchase methods: BTC, ETH, LTC
Details
USA, Iran and North Korea are not allowed to participate
Personal cap is 0.01ETH — unlimited
Bonus system available for early investors
New token emissions are disabled
Whitelist Available
KYC required
Partners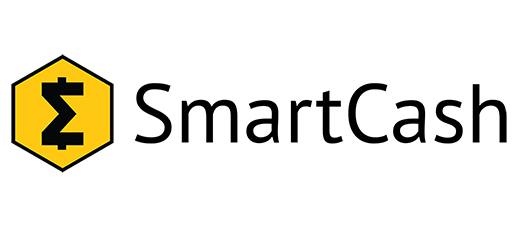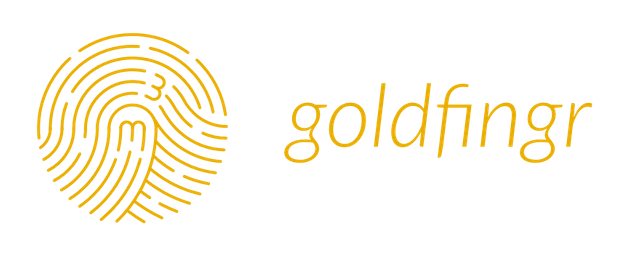 Core Team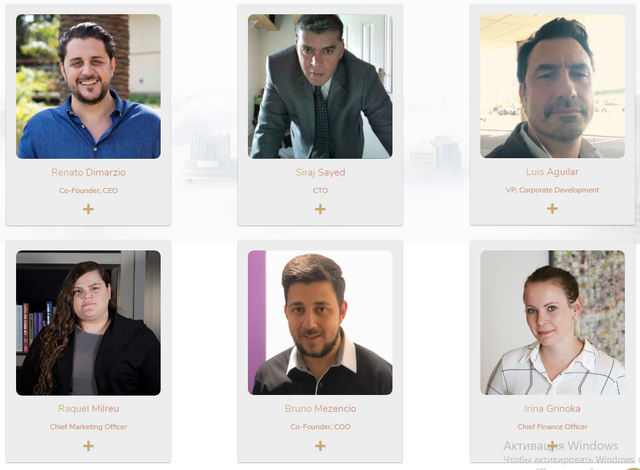 Advisory Board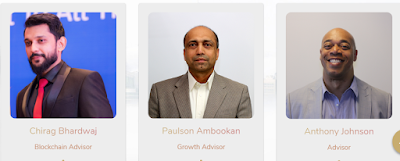 ROADMAP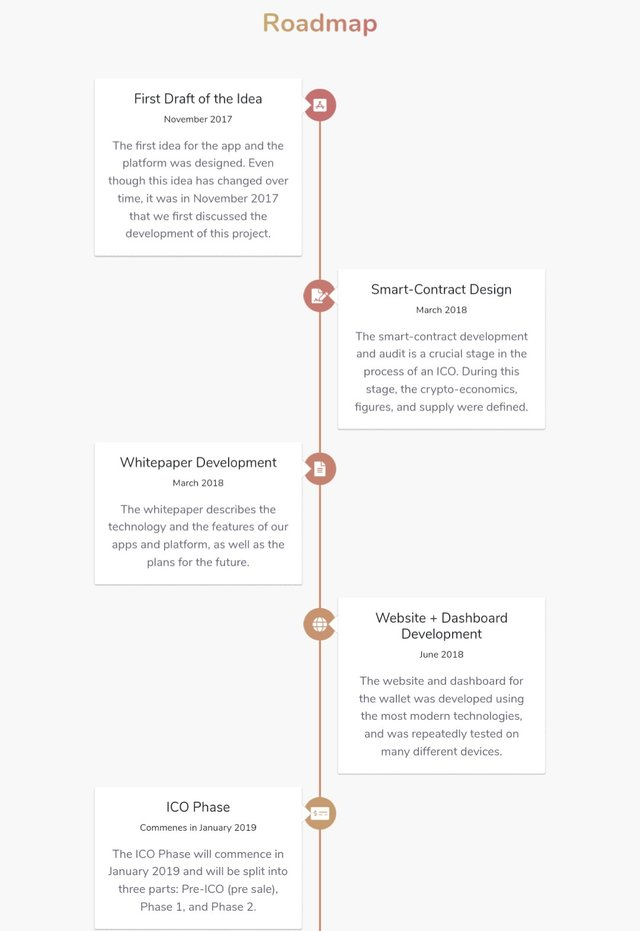 ROADMAP
First Draft of the Idea – November 2017
The first idea for the app and the platform was designed. Even though this idea has changed over time, it was in November 2017 that we first discussed the development of this project.
Smart-Contract Design – March 2018
The smart-contract development and audit is a crucial stage in the process of an ICO. During this stage, the crypto-economics, figures, and supply were defined.
Whitepaper Development – March 2018
The whitepaper describes the technology and the features of our apps and platform, as well as the plans for the future.
Website + Dashboard Development – June 2018
The website and dashboard for the wallet was developed using the most modern technologies, and was repeatedly tested on many different devices.
ICO Phase – Commenes in January 2019
The ICO Phase will commence in January 2019 and will be split into three parts: Pre-ICO (pre sale), Phase 1, and Phase 2.
App Launch for Android and iOS – April 2019
The first version of the app will not be beta; it will be fully operational. This version will have all the features enabled from day one and will be updated over time.
EMPIRECASH Pay Launch – July 2019
This feature, scheduled for July 2019, will provide a tool for users to pay via contactless using their phones, whilst withdrawing from their available EmpireCash coins.
For more insight about this fascinating project, please click on the links below:
WEBSITE: https://www.empirehotels.io
TELEGRAM: https://t.me/empirecash
WHITEPAPER: https://www.empirehotels.io/docs/en/whitepaper-en.pdf
FACEBOOK: https://www.facebook.com/empirehotelsapp
TWITTER: https://twitter.com/empirehotelsapp
LINKEDIN: https://www.linkedin.com/company/empire-hotels-app
INSTAGRAM: https://www.instagram.com/empirehotelsapp
PINTEREST: https://www.pinterest.co.uk/EmpireHotelsApp/
YOUTUBE: https://www.youtube.com/channel/UCsSnBBk4StaGk1hsu-SQeVw
AUTHOR : bos nardi

BITCOINTALK PROFILE LINK : https://bitcointalk.org/index.php?action=profile;u=2097485
ETH ADDRESS WALLET: 0x5B576E19DAafeaa0fA748fD4d7A764AD0e7Ae281