,  I have missed out on getting the credit I deserve, never sent payment, and struggled to find anyone interested in moving certain ideas forward. How come something that should be extremely simple is so darn difficult?
There have been supposed solutions to this problem with project management tools and Discord channels, but all fail to provide a complete solution — something that allows creatives to connect, work, and earn together with protecting their interests.
Enter Qravity.
What is Qravity?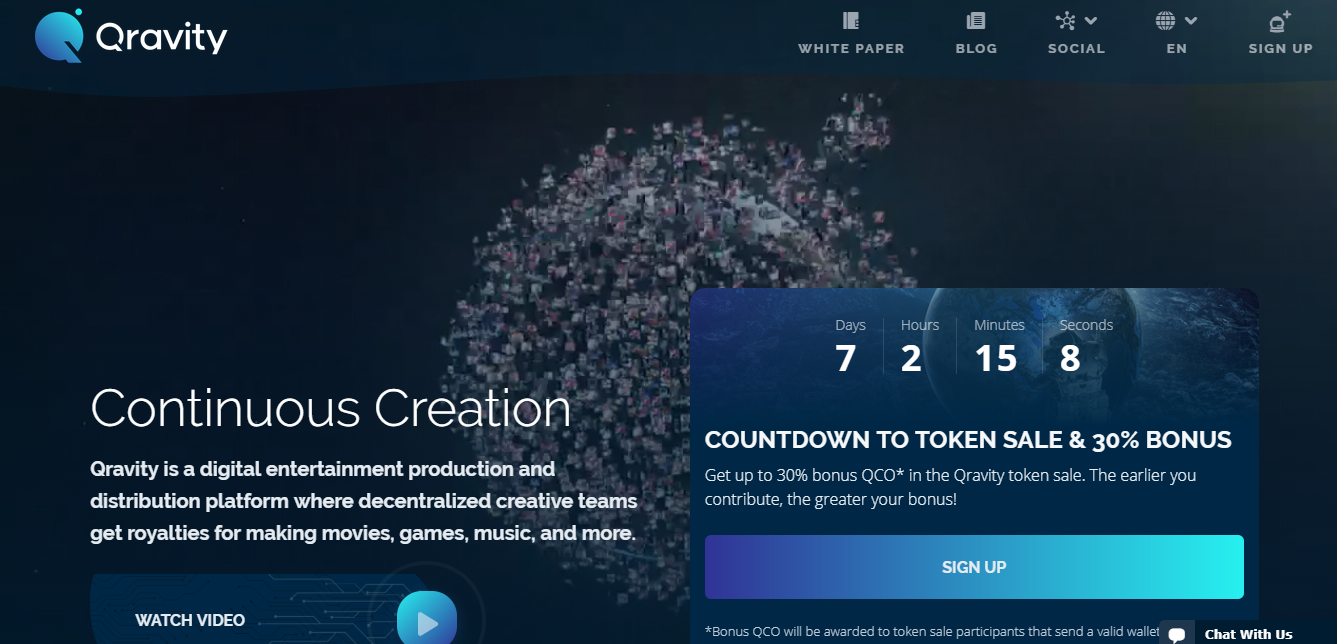 Qravity is a blockchain-based project built on the Ethereum blockchain. According to the Qravity website, Qravity "is a digital entertainment production and distribution platform where decentralized creative teams get royalties for making movies, games, music, and more." The platform will allow remote teams to work together and collaborate transparently. This type of solution requires aspects of already-available tools packaged in a unique form to serve creatives.
The proposed solution that is now Qravity is described in the whitepaper as a "combination of crowdsourcing, project management tools, cloud-based collaboration, transparent project stake distribution, and social network features." Perfectly combining these tools into one package for a specific purpose is obviously not simple, otherwise it would've been done before. Led by a composer, serial entrepreneur, and a dozen advisors and team members, the team looks capable of creating a platform that creatives are looking for and need, and willing to adapt it based on the response of early adopters. It's a lofty goal they are shooting for, but a very worthy one.

Like Steemit, Qravity utilizes two tokens — QPT and QCO. QPT tracks ownership and QCO is used for financial transactions, like rewarding creators when revenue is earned.

Copyright protection will be in place for creators and compensation is gauranteed through smart contracts.
Project Progress
Qravity dates back to February of 2016 according to their roadmap with the wireframe development of their platform. Platform development continued throughout 2017 leading up to the token sale, which beings in July of 2018. They have a working prototype ready and will launch the platform in September of 2018.
The Token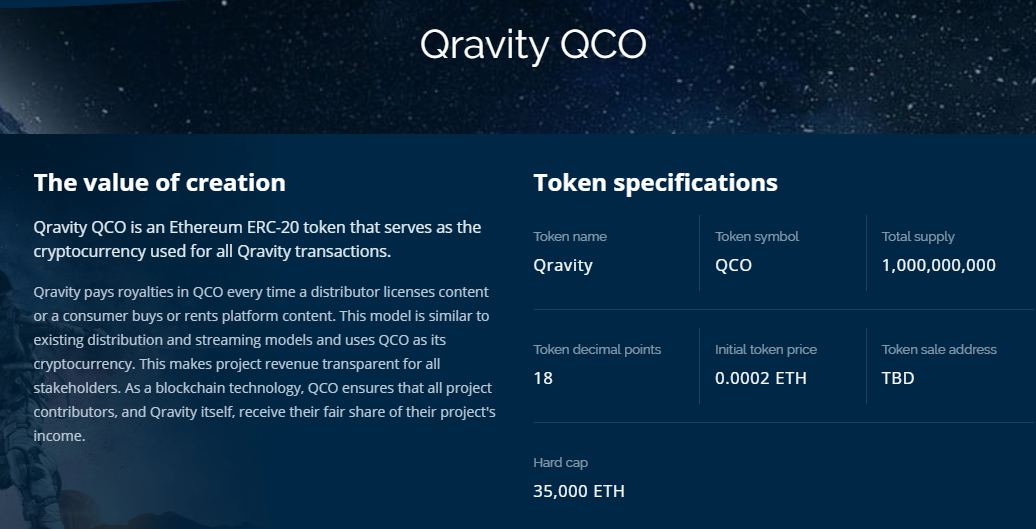 More Information
Author :phatpharm20
Bitcointalk Username: phatpharm20
Bitcointalk Profile:https://bitcointalk.org/index.php?action=profile;u=2038562
ETH Address: 0x1cff5da802703815aea69be79491c636369d0d1f