EndChain- Project Review
Introduction
The blockchain is an undeniably ingenious invention – the brainchild of a person or group of people known by the pseudonym, Satoshi Nakamoto. But since then, it has evolved into something greater, and the main question every single person is asking is: What is Blockchain?
By allowing digital information to be distributed but not copied, blockchain technology created the backbone of a new type of internet. Originally devised for the digital currency, Bitcoin, (Buy Bitcoin) the tech community is now finding other potential uses for the technology.
Bitcoin has been called "digital gold," and for a good reason. To date, the total value of the currency is close to $112 billion US. And blockchains can make other types of digital value. Like the internet (or your car), you don't need to know how the blockchain works to use it. However, having a basic knowledge of this new technology shows why it's considered revolutionary. So, I hope you enjoy this before proceeding.
The impact of this technology cannot be understated as it can transform the logistics and transport management industry, which generates approximately 13% of GDP globally. With the help of Blockchain, communications and border administration can be improved, which could generate an additional $1 trillion in global trade, according to the World Economic Forum. While some companies have attempted to create blockchain solutions for modern logistical problems, no complete solution exists today. Current options revolve around expensive RFID chips or an overt reliance on consumer input. EndChain focuses on the entire logistics chain: from manufacturer to businesses to customer to reseller. The goal of EndChain is to become the blockchain solution that the logistics industry desperately needs by allowing one blockchain that is easy to use for all verticals of the supply chain.
EndChain's aim is to disrupt the logistics industry through decentralization, open protocols and utilities. The goal is to connect producers, transportation companies, forwarders and other parties in easy to navigate transactions where trust is not an issue. This will lead to a seamless exchange of goods while increasing security, transparency and traceability.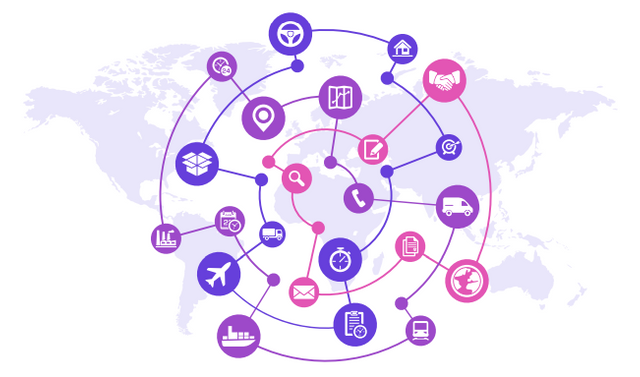 How Will EndChain Work?
EndChain aims to cover each sector of the supply chain, including the second-hand market. Our product will be affordable, allowing even everyday goods to be tracked on the blockchain. Additional functions for communications among the supply chain & allowing to set up subchains further enhances the relevance of the product for the supply chain.

Is It Simple to Use?
The EndChain QR code is unique in that it incorporates a barcode within the QR code. This design allows for simplified use as EndChain users will know to scan the only code found on the packaging. Other businesses which rely on legacy barcode technology will be able to scan the embedded barcode. Thus, EndChains QR code creates a singular code to work on any type of system. An additional benefit is that the single code can update both the blockchain and any internal legacy systems with a single scan. The goal of this is to reduce complexity while increasing efficiency.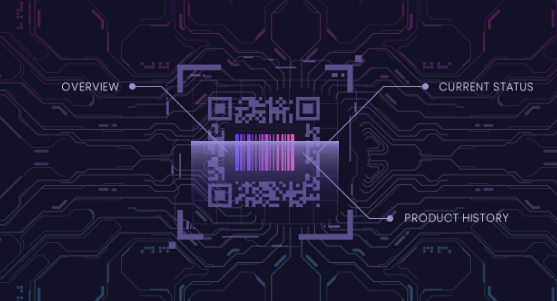 Value Creation
A blockchain company can only be as strong as its economy. EndChain is committed to both its corporate users and investors. To ensure that the needs of both are met, a deflationary self-regulating economy will be used. Corporations will be encouraged to buy and hold EndChain tokens in order to purchase QR codes, make smart contracts and access the data stream.
A percentage of the fees associated with these functions will be 'burned' to reduce the number of tokens in existence. Shall the market value of EndChain stay the same, the price of individual tokens will rise.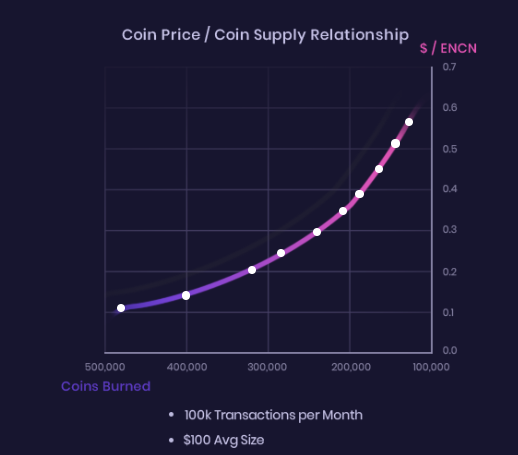 Economics
A token needs a thriving marketplace to be successful. Tokens that are not being utilized serve no purpose to investors. Additionally, tokens that do not have a consistent steam of buyers creates unstable prices. This is why EndChain has focused on ensuring a lively market by engaging companies to purchase EndChain tokens. By using our tokens, companies can receive a discount on our qr codes, big data and smart contracts.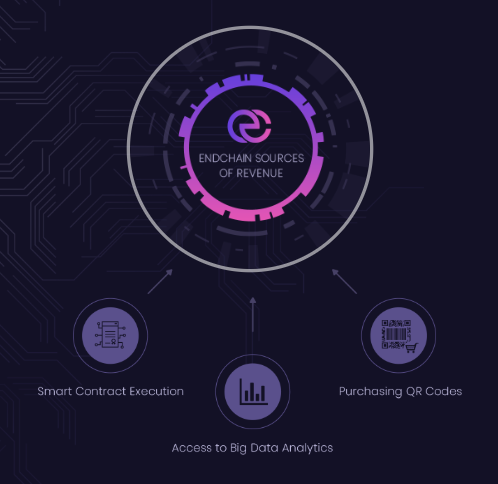 Who is interested in EndChain?
EndChain provides a complete and cost-effective logistics package that benefits all parties of the supply chain. While most utility tokens focus on high end goods, EndChain focuses on the low to middle market, an area that has been ignored for too long. EndChain is able to enter this market due to the ease and low price of our system compared to other utility tokens which focus on expensive NFC chips or manual entry.

How does this help EndChain Buyers?
With a large base of potential customers, EndChain can immediately get to work selling our product. 2-4% of the revenue generated from sales will be dedicated to burning EndChain tokens. This will help decrease the number of EndChain tokens in the long term; thus increasing the price. As most companies need to plan ahead and budget, they are likely to buy and hold an amount of EndChain tokens. This will create strong support for the EndChain market.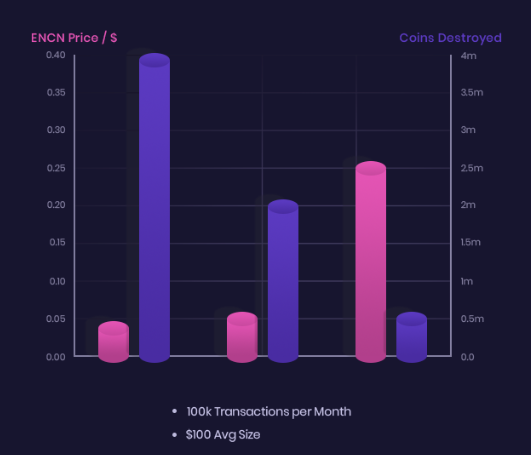 Self-Correcting System
Should the market for EndChain be depressed, more tokens will be needed to pay for each order. When more tokens are used, more will be burned; thus driving the price up until equilibrium is reached. As a result, its safer to hold EndChain for a long duration of time as there are protections against price decreases. Thus, EndChain will have a self-correcting system which allows for a stable economy.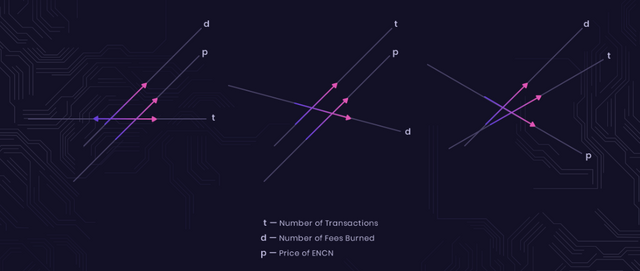 My Conclusion
This project has a very good concept, a great development team, an unsurpassable technology and a clear vision. And also it is a privilege to be a part of this massive project. And i would like to invite all the crypto fans throughout the world come and invest here for a betterment of the future.
FOR FURTHER DETAILS JUST CHECK THE LINKS BELOW:
Website: https://www.endchain.io/
ANN: https://bitcointalk.org/index.php?topic=5055264.new#new
Whitepaper: https://www.endchain.io/#language
FB: https://www.facebook.com/EndChainIO/
Twitter: https://twitter.com/EndChainIO
Youtube: https://www.youtube.com/channel/UCfngp1u5OimZkTEm1NX78yQ
Reddit: https://www.reddit.com/user/EndChain/
Telegram: http://t.me/endchainIO
Author : walesodiya
BITCOINTALK PROFILE: https://bitcointalk.org/index.php?action=profile;u=2160355