Entry.Money turns Crypto ecosystem into ATM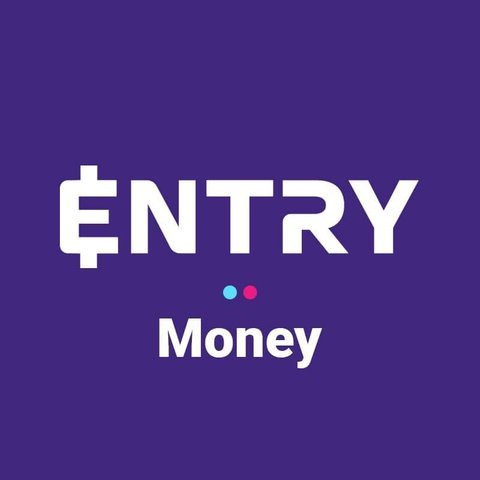 Introduction
Entry.money is a fiat money and digital currency blockchain essentially designed for e-shopping. It is built with a view to allowing consumers to deposit, store, make withdrawals and do transfer of cryptocurrencies and fiat. It is designed in such a way that consumers could access the system easily via the use of web and mobile devices.
What Is The Mission of Entry.money
The main objective of the proposal is to transform to the entryway among other existing payment platforms and become a paradigm for the usual and fresh economic platforms that will be driven by digital money. There are two objectives the project sets to achieve. First, it aims to act as a financial institution where users, merchants can store their digital currency tokens, execute payments and loan currency out. Still in this light, they will also be able to make transfer of both fiat and digital currency tokens both at the local and international level. They will also be able to make withdrawal services such as the way withdrawals are carried out on ATMs. The other aim Entry.money looks to achieve is to function as a swap with virtual currency for businesses and private persons.
How Does It work?
With Entry.Money, users at entry level are given International Bank Account Number, IBAN. The function of this is strategy to enable them to store crypto assets to private accounts. Meanwhile, at the initial stage, Entry.money will assist only Euro currency in fiat currencies for as many businesses that are executed. Merchants will utilize the platform to carry out simple exchange conversions as a means to ensure that sales of their goods. This will be executed by the merchant via request for sales price in a particular currency and getting such in the currency requested minus the appropriate transaction charges. Entry.money allows consumers to allow consumers to shop online for goods and services in relation to crypto currencies, and their clients to be paid in fiat money.
Initial Continental Eurozone Objective
The larger plan is to institute bases in many of the economically vibrant European and Euro-denominated countries. The first attention will focus largely on these countries that have a huge unexplored market, before focus is redirected to other areas within Europe. The expansion will also consider incorporating markets outside Europe into the fiat currencies. This cross-continental focus gives merchants a platform to leverage on and can engage in e-trade outside the boundaries of the nation without any hitch due to currency differentiation or instability. Also, merchants will be given leverage to also trade in their own currency, giving them freedom to buy with any crypto currency for purchase, either say BTC or Ethe. However, cash is received in Euro for now. Entry.Money will ensure that merchants receive their fund in Euro; this process of exchange and transfer will afterward spur liquidity on the Exchange.
The Overall Benefits
One interesting thing for which the platform is used is for conversion purpose. Every online exchange gives room for all merchants to undertake conversions on the system:
It unique features include:
Entry.money comes with an easy-to-get and reasonable money of fiat to crypto currency and vice versa.
Its level of reliability and simplicity in terms of operations provided by the use of blockchain is massive.
It also includes the prospect to incorporate its major function into third-party resources;
With Entry.money, transfers of services of bank are helped by the market of digital currency to a more steady blockchain ecosystem;
The existence of common instrument to make simpler access into the crypto trade;
The intricacy of services, which makes the platform worldwide in terms of the way it is functions.
Entry.money will build an entirely valuable bionetwork where the system is expected to be used as one of the important base resources and primary money in entire business.
Tokens Sale Details
Presale: 3–10.May.2018
Start date: 1.Jun.2018
End date: 31.Aug.2018
Token: ENTRY
Price: 1 ENTRY = 0.15 EUR
Platform: ENTRY
Minimum investment 1 ENTRY
Soft cap: 25,000,000 ENTRY
Hard cap: 325,000,000 ENTRY
What Entry.Money Token offers
Entry.Money Token is designed to be used as part of Entry platform as elementary cryptographic money. It will bring a number of benefits to its potential numerous users.
• Streamlined entry stage: Entry-money token will permit restricting the entirety of Entry level but this will still ensure that liquidity is maintained at the stage.
• Token accessibility: As business and exchanges increases, it is certain that access to it will become more liquid and flexible.
• Entry Token as currency: Entry Tokens will be utilized to carry out any payments on the system, including trade charges, posting expenses, and pull back expenses. When used to pay for charge on premium administration, Entry token earns for the user huge markdown.
• Token as Exchanges: Entry token prompt members on the advertised unit to make use of the Entry token to make exchanges and for reserve fund. This will ensure that the digital currency advance into its component as a store of important value, at least when contrasted with the hypothesis.
• Coin stability transmission: Entry.money is designed to later on transmit Entry2 steady coin. This coin will enable development of Entry ecosystem and clients in all conceivable routes. More clients and businesses would unite with the platform environment, more owners of Entry token to get noteworthy rebates for use.
Conclusion
The crypto world has become now more digital and global like never before. In fact, what Entry.Money is bringing to the table in terms of value will clearly outperform the current systems. One sees that these values cannot be overtaken in a very long time. With Entry.Money, the system will aid to make the operations quicker, safe, and cost-efficient for those who will use it. Obviously, making transfers and payments across the world takes quite a lot of time, and is costly, but with this technology a number of improvement has been made. All existing similar platforms are slow and quite inefficient with many intermediaries, but entry.money offers middleman-free system that puts the consumer at the heart of all operations.
Relevant Links;
Website: https://entry.money
Whitepaper: https://entry.money/ENTRY_Whitepaper_v1.pdf
Telegram Group: https://t.me/Entry_Official
Twitter: https://twitter.com/EntryMoneyICO
Facebook: https://www.facebook.com/entrymoney/
Medium: https://medium.com/@entry
LinkedIn: https://www.linkedin.com/company/entry-money/
Author
Bitcointalk Username: Nwankwobtt
Bitcointalk Profile Link: https://bitcointalk.org/index.php?action=profile;u=1811995