Crypto market is the new investing craze drawing the attention of so many people from technology experts, Wall Street pros to novice speculators. With low bank savings rate, speculators are pouring money into different ICOs. Bitcoins in 2017 went from $936 to over $14,100, ICOs gathering crowdsales from $5.4 billion to $6.3 billion crypto assets in 2018, and the latest record broken by blockchain hitting $257 million.

So many speculations going on in the crypto market and not every client knows how to run the market and for this reason, they never stick to a particular cryptocurrency as they invest based on speculations but the big question is, why speculate a coin with no value? ENTRY, a Blockchain system empowered by Smart Contracts introduces a new system to fix the issue of indecisiveness in cryptocurrencies.
The platform does not only serve as a bank offering quick deposits, payment, withdrawals, lending services, and cross-border payments, it also acts as a place where you can exchange your crypto wealth for real-world goods.
The system links both the traditional and modern financial paradigms together. You can spend ENTRY anywhere and anytime just like using any other fiat currency.

ENTRY consists of six (6) different elements:
ENTRY MONEY
The system uses a web and mobile app for personal or business accounts. It serves as a crypto and fiat payment system where deposits, withdrawals, and transfers can be made.
ENTRY EXCHANGE
It runs a speedy centralized and p2p platform for the exchange of cryptocurrencies. It is absolutely easy to operate with a wide-range of supported services.
ENTRY NETWORK
It operates a single source code, wallet, blockchain, token creation, and smart contracts platform.
ENTRY BANK
This aspect of the element uses the blockchain technology for speedy, reliable and fraud free payments at an affordable cost.
ENTRY CASH
Payment under the platform is done through an ATM and POS system. It allows for cash transfer, withdrawals and various payment options.
ENTRY TOKEN
This is the main cryptocurrency used in trading on the platform. It is used for every exchange or transaction to be performed on the system.

WHY SHOULD I INVEST?
Despite the fact you get to choose your charging fee on the platform, ENTRY many other services are absolutely FREE and very low charges are required for any decentralized activities.
Aside this, ENTRY runs on 'one-window' approach where its users can find all services from simple transactions to peer-to-peer banking activities.
Remember just like another fiat currency, you can also spend ENTRY anywhere, any day and anytime. For more information on ENTRY, check the Whitepaper.
TOKEN INFORMATION
Token Symbol: Entry
Token Background: ERC-20
Token Type: Utility (KYC/AML Required)
Soft Cap: 25.000.000 ENTRY
Hard Cap: 325.000.000 ENTRY
Total Supply: 590.000.000 ENTRY
TEAM
Meet some of the talented team members of ENTRY. The team is made up of over 40 experts and 30 global talented representatives from different fields like marketing, finance, blockchain technology, marketing, business developments, and many more. ENTRY also looks forward to expanding it team-base to over 100 global representatives with the aim of being the best financial service provider worldwide.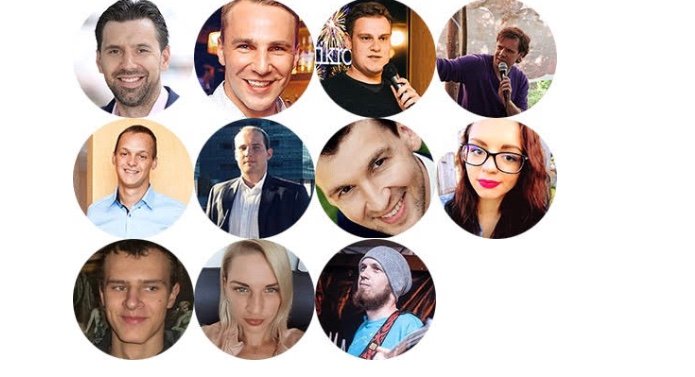 PARTNERS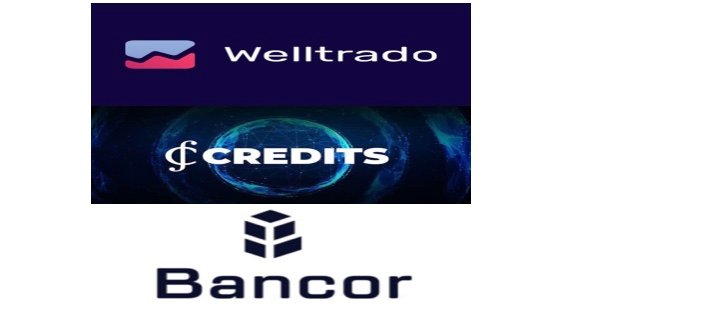 ENTRY is the first bank all over the globe that gives you the privilege to choose your charge fees. It is a single-window network that renders direct services to individuals or corporate bodies. Service charges are mostly distributed to users, not to the company. So, what are you still waiting for? It's time to forget your old bank and get on board with ENTRY.
Kindly visit https://entry.money/ for more information
Whitepaper: https://mail.google.com/mail/u/0/?ui=2&ik=474c54a353&view=att&th=163c3184a0288e6d&attid=0.1&disp=inline&safe=1&zw
Twitter: https://twitter.com/EntryMoneyICO
Telegram: https://t.me/Entry_Official
Facebook: https://www.facebook.com/entrymoney/
LinkedIn: https://www.linkedin.com/company/entry-money/
YouTube: https://www.youtube.com/channel/UCFgbl8yquCO9yiLP3kqXolg
Reddit: https://www.reddit.com/r/EntryMoney/
Medium: https://medium.com/@entry
Author: phatpharm20
Bitcointalk Username: phatpharm20
Bitcointalk Profile link: https://bitcointalk.org/index.php?action=profile;u=2038562