EPIPHANY PLATFORM: trading powered by blockchain technology.
Epiphany is trading platform powered by blockchain technology that provides trading supplements for beginner investors where they can compare their trading actions with professionals therefore making investments easier and more interesting. Epiphany platform help reduce the learning curve and get new users more interested in crypto trading and offer trading strategies, asset allocation charts. Epiphany hope to contribute to economic growth by increasing circulation of digital assets globally while abiding by all regulations.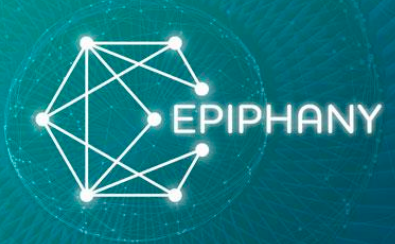 Epiphany platform has unique feature like "copy/follow" the strategies of the professional traders which gives novice investors adequate supplements and trading resources to help them master trading and investing on their own.  Epiphany features help to reduce financial crimes such as money laundering and illegal financing on a global scale. Epiphany aim to provide a transparent, secure, intelligent and compliant global trading network of digital assets.
EPIPHANY platform specialize in trading of digital asset and is built on the NEO blockchain that creates a global access to decentralized networking society. Epiphany brings about solution to the centralized platforms and ensure that investors have full assess to their assets and provide a secure cold wallet to keep all funds safe.
BENEFITS EPIPHANY OFFERS
– Professionalism: Has a highly trained operational team that helps guarantee a full operation around the clock providing a reliable, secure, and stable trading environment for the users.
– Intelligent AI: Epiphany has an AI system that can automatically spot system loopholes in order to create intelligent optimizations. This gives us the ability to predict market trends of market return and digital asset projects.
– Risk Control System: Risk control is performed on each aspect of the trade (before, during, ending) to fully secure each of the user's assets.
– Low transaction process
– Secured platform through smart contract network
– Digital decentralized platform to improve the current social credit system in which all interactions will be recorded, analyzed and stored to create/update existing credit reports.
– The blockchain technology is a decentralized growing public ledger that records all financial transactions. All records are linked and protected with cryptography. No transaction can be recorded in the blockchain technology without the nodes verifying the transaction process in order to provide a fair process.
MODE OF OPERATIONS
1. Fiat money exchange
2. Digital asset trading
3. Clearing and settlement service
4. Service provider access.
ICO DETAILS
Epiphanytoken is called EPN token with a reduced trading fee on the platform. EPN token offer voting rights, pre-emptive rights on the Epiphany eco-system (early ICO access, I imagine) and Epiphany will have a quarterly 20% buy-back scheme. The token distribution model is different from most cryptocurrencies, as Epiphany has not done a public ICO but are backed by private investors and institutions. Epiphany has reserved 10% of all the tokens for community development, and a fair deal of this will be airdropped to the community. EPN is scheduled to be distributed starting on July 10th 2018
ICO Sale: June 8, 2018
Total Tokens: 500,000,000 EPN
ROADMAP
– January 27, 2018 (21:12 p.m. EST): EPIPHANY was initiated in New York.
– January 28, 2018: Technical R&D Team and Operation Team were formally established.
– February 2018: Blockchain technology companies and investment institutes from New York, California, Washington, Texas, North Carolina, Illinois, Arizona, and Montana joined the Epiphany ecosystem.
– February 5, 2018: EPIPHANY completed Pre-A round of financing and released 17.472% of project equity.
– March 5, 2018: EPIPHANY announced project commercial whitepaper.
– April 1, 2018: Official website of EPIPHANY was available online.
– April 9, 2018: EPIPHANY and Stanford University jointly held an academic forum and the first project roadshow at the Stanford University School of Medicine.
– April 10, 2018: EPIPHANY will launch Round-A financing and release 12% of project equity.
April 15, 2018: EPIPHANY will launch a Strategic Cooperation Plan for Global Trading Nodes.
– April 20, 2018: EPIPHANY trading system will enter a closed beta period.
– May 9, 2018: EPIPHANY and the University of Amsterdam in the Netherlands will jointly hold a blockchain academic forum.
– Early June 2018: EPIPHANY trading system will enter an open beta period.
– June 10, 2018: EPIPHANY will launch Round-B financing and plan to release 40% of project equity.
– July 10, 2018: EPIPHANY will distribute TOKENs, and update member and institute information of the EPIPHANY ecosystem.
– Mid-July 2018: EPIPHANY trading system will enter an open beta period, and will provide 100 test IDs to invite professional users to participate in the open beta test.
– Aug. 9, 2018: EPIPHANY and Massachusetts Institute of Technology (MIT) will jointly hold a blockchain academic forum and a launch event.
– Mid-August 2018: The US super node trading platform of the EPIPHANY trading system will be formally launched.
– September 2018: EPIPHANY will announce technical iteration plan and initiate EPIPHANY blockchain underlying main net development.
– October 2018: EPIPHANY will announce the second edition of the commercial whitepaper.
– December 2018: EPIPHANY will launch the European node trading platform and the AsiaPacific node trading platform, and will publicly announce the 2019 EPIPHANY Annual Plan.
MEET THE TEAM
Kind Regards, ensure to join this incredible project.
FOR MORE DETAILS, CLICK/FOLLOW THE LINKS BELOW:
Twitter Account; https://twitter.com/EPNex
Epiphany Medium; https://medium.com/@epiphany.blockchain/the-new-era-of-fintech-powered-by-blockchain-7a1c60860486
Epiphany White Paper; https://epnex.io/static/Epiphany%20Whitepaper.pdf
Website; https://www.epnex.io
Telegram; https://t.me/epnex
Facebook; https://www.facebook.com/EPNex.io/
Reddit; https://www.reddit.com/r/EPNex/
LinkedIn; https://www.linkedin.com/company/epnex/
GitHub; https://github.com/EPNex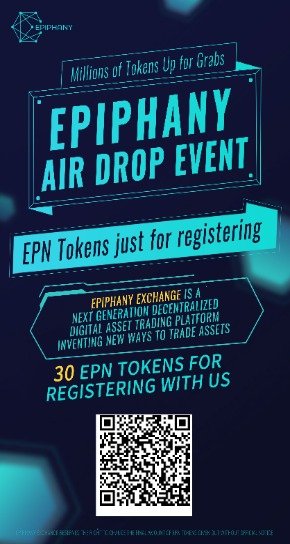 Author: Martilda
Profile link: https://bitcointalk.org/index.php?action=profile;u=1887582
Eth address: 0xd0D5d98857192B3931c831b7B809D47CD830da32