The introduction of blockchain technology has brought about a new way of financial transaction globally, so many projects from different sector of the global economy have leveraged on the unique benefits of this blockchain technology which include transparency, Trust, safety, immutability and decentralization. These unique features have enabled these projects to function effectively and efficiently.
However, with these unique features of the blockchain technology there are still some factors challenging its mass adoption, these factors affect crypto traders; start up project developers as well as all crypto investors. There have also been a lot of controversies when it comes to Initial coin offering (ICO) programs; this is why Eqwity platform has been uniquely designed.
WHY IT BECAME NECESSARY TO CREATE EQWITY PLATFORM
Considering the need for service aggregation of Security token, the need to standardize processes as well as the need to digitize procedures ,Eqwity team of developers have decided to create Eqwity platform. Eqwity is a decentralized platform that will effectively and efficiently handle Security Token Offering, crypto trading, insurance issuance as well as Tokenization .it is an all – in- one platform that has everything it take to transform the crypto world and the global economy at large.
It will also interest you to know that Equity is designed as the first decentralized platform that is meant to efficiently offer security tokens and assist start up projects offering security token to carry out fundraising. Other than the fundraising, Equity is also designed as a decentralized crypto trading platform with unique tools that will give traders and crypto investors an outstanding experience.
SOME INNOVATIVE FEATURES OF EQWITY PLATFORM
Equity platform is designed with some great features that make it different from the usual projects we have seen in the cryptoworld. Some of these great features are:
All in one platform: Eqwity is uniquely designed as a decentralized ecosystem with all the tools and services which is required to carry out a Security Token Offering (ITO) that will clear the troubles faced by initial coin offering (ICO) platforms.
Eqwity Decentralized platform is designed with a user friendly interface that allows users enjoy the benefits of issuing Security Token without the need for coding of any kind.
Interestingly, Eqwity is the first decentralized platform that is designed to offer a dual token type of Security and Utility Token at the same time to investors. A crypto platform has never been this innovative.
Have you ever received a viability label in a project? Eqwity Decentralized project audit service is uniquely designed to offer this viability label to users of their platform globally.
On Eqwity decentralized platform, the Team is offering a mobile application that will allow the voice and opinion of the community to be heard. Via this App, users who are part of the community will make their contributions in terms of ideas that will further promote Eqwity Security Token offering and other services on the platform.
On Eqwity platform there is an easy compliance process: Eqwity is completely standardized and work with a Smart contract that allow users of this platform to enjoy the benefit of carrying out their compliance procedures without stress.
EQWITY TOKEN
The Team has created two types of tokens, a security token and a utility token to run the ecosystem.
TOKEN DETAILS (Security token)
Type: ERC-1400 (security token)
Token ticker: EQYS
Price: 1$ / EQYS
Amount for STO : 30 million EQYS
Total supply: 60 million EQYS
This security token is backed by company shares.
TOKEN DETAILS (utility token)
Type: ERC20 (utility token)
Token Ticker: EQY
Price: $0.1/EQY
Total for sale: 437,500,000EQY
Total supply: 625,000,000 EQY
TOKEN USAGE
The utility token EQY will be used for several purposes on the ecosystem such as:
-Payment as listing fees
-Payment for community voting
-Payment for rewards and incentives
Payment as transaction fee.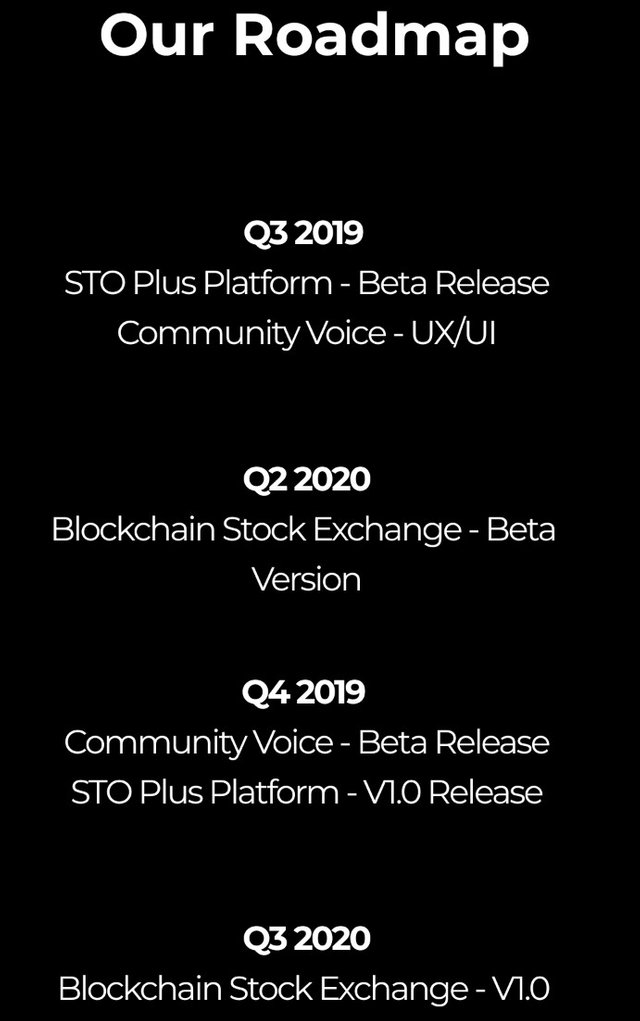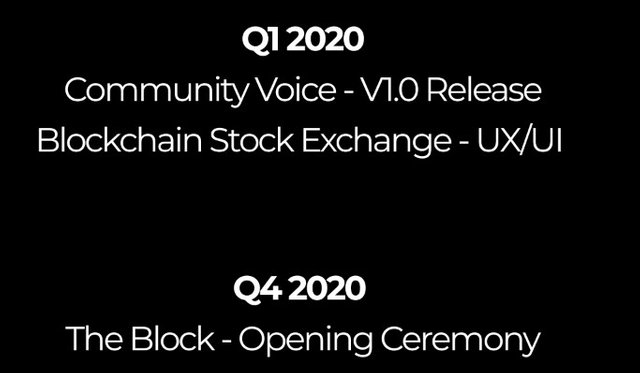 CONCLUSION
The idea behind the creation of Eqwity decentralized platform for security Token offer (STO) is a unique idea that will not only transform the lives of crypto investors who have hitherto lost a lot of money to some Scam ICO projects in the past , but will also transform the entire cryptoworld and the global economy at large. The Eqwity platform is an all in one platform for trading, STO, Insurance and other services that will enhance efficiency and profitability in the cryptocurrency world. Eqwity is the first decentralized platform to Offer two tokens at a time and this makes it a record breaking project. This is a project e very crypto enthusiast should be part of.
For more information on this innovative project please contact the links below:
Website: https://www.eqwity.co.uk/
Whitepaper: https://static1.squarespace.com/static/5c442c299772ae79afbcfddd/t/5c6e73fa9140b7056a837981/1550742566664/Eqwity_WhitePaper_V2.pdf
Telegram: https://t.me/Eqwity
Facebook: https://www.facebook.com/Eqwity-925774120955061
Twitter: https://twitter.com/eqwity_official
Authour's bitcontalk url: https://bitcointalk.org/index.php?action=profile;u=1760015;sa=summarya8
Authour's name: nesbee