With the introduction of the blockchain technology and cryptocurrency, several projects have been introduced into this technology so as to take advantage of the great and disruptive features that accompany it.
In order to raise fund to start up cryptocurrrency projects, several ICOs have been carried out in the past with moist of them turning into scam at the end of the day causing investors to lose their funds. There is therefore the need to change the status quo and bring transparency, trust and security into the crypto fund rasing programs and this is the purpose of creating Eqwity Decentralized platform.
THE CREATION OF EQWITY PLATFORM
For a few years now there have been a serious moves by the regulatory bodies to regulate ICO , this regulations have therefore call for crypto investment using security token offering. This is a way of helping crypto investors to have a reliable and trusted way of investing with a guarantee of security on their assets. Eqwity has therefore been created as one unique platform that will not only carry out Security token offering (STO) but will also run a trading platform, and insurance platform as well as other crypto services. Eqwity platform is the first decentralized platform to offer issue two different tokens to users. (Security and utility token simultaneously.
EQWITY DECENTRALIZED PLATFORM
i. One stop shop: the team of Eqwity project has created an innovative Decentralized ecosystem such that it carries along the important tools that are meant to enhance Security token offering to interested investors.
ii. Easy compliance process: Eqwity Decentralized platform is created with a fully standardized and smartly digitized process that enables users to undertake every of their compliance procedures at ease.
iii. Coding not needed: Eqwity Decentralized platform is designed as a user friendly to be able to issue security token automatically within the need for the developer to undertake any coding.
iv. Liquidity of Digital Assets: on Eqwity decentralized platform, users are able to list their assets on blockchain stock exchange for creating their first liquidity.
v. Hybrid offering Model: Eqwity is the first Decentralized platform that has been designed to issue two types of tokens security and utility tokens to investors simultaneously.
vi. With a voice mobile DApp community members are able to say contribute their opinion to the development and improvement of the services on the platform. They are able to choose who governs the platform via a community voting process.
vii. Project Incubation : Eqwity Decentralized platform for security token offering will help new blockchain project developers to able to undertake a safe and transparent Security Token offering in order to raise funds for their projects.
TOKEN CREATION
Eqwity Decentralized platform has created both security token and utility tokens that will be used in running the ecosystem. Users will be able to use the utility token in paying for token listing on the Eqwity Decentralized trading platform. The utility token will also be used in paying for services like voting, transactions etc on the platform
TOKEN SPECIFICATION
Both security and utility tokens.
Type: ERC-1400 security token
Token ticker: EQYS
Price: 1$ / EQYS
Amount for STO : 30,000,000 EQYS
Total supply: 60,000,000 EQYS
This security token is backed by company shares.
Type: ERC20 (utility token)
Token Ticker: EQY
Price: $0.1/EQY
Total for sale: 437,500,000 EQY
Maximum supply: 625,000,000 EQY.
MY OPINION
Eqwity is the first Decentralized project that has offered both utility and security token on their platform. Their All in One platform is such that will move the cryptoworld and the entire world's economy from where it is now to where it ought to be in the nearest future. Eqwity Decentralized Security token offering is bringing an end to the mistrust and lack of Asset security caused by ICO projects over the years. Also, the Eqwity trading platform will give crypto traders unique experience in trading on a safe, secure, transparent platform with a relatively low transaction fee. This is the kind of project that crypto enthausiats and investors have been waiting for.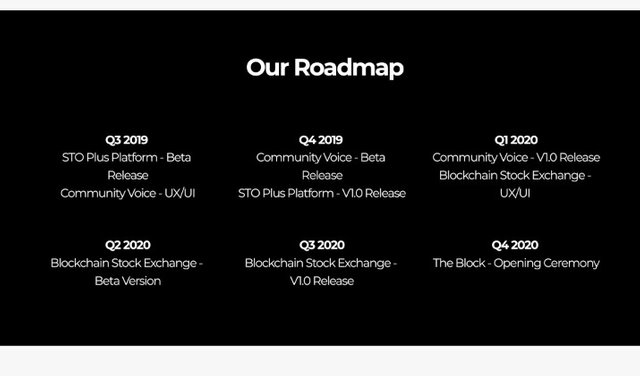 .
Please to know more about his project make use of the following links :
Whitepaper: https://static1.squarespace.com/static/5c442c299772ae79afbcfddd/t/5c6e73fa9140b7056a837981/1550742566664/Eqwity_WhitePaper_V2.pdf
Website: https://www.eqwity.co.uk/
Telegram: https://t.me/Eqwity
Twitter: https://twitter.com/eqwity_official
Authour's bitcontalk url: https://bitcointalk.org/index.php?action=profile;u=1760015;sa=summarya8
Authour's name: funex
.