Eqwity
Eqwity The New ICO Standard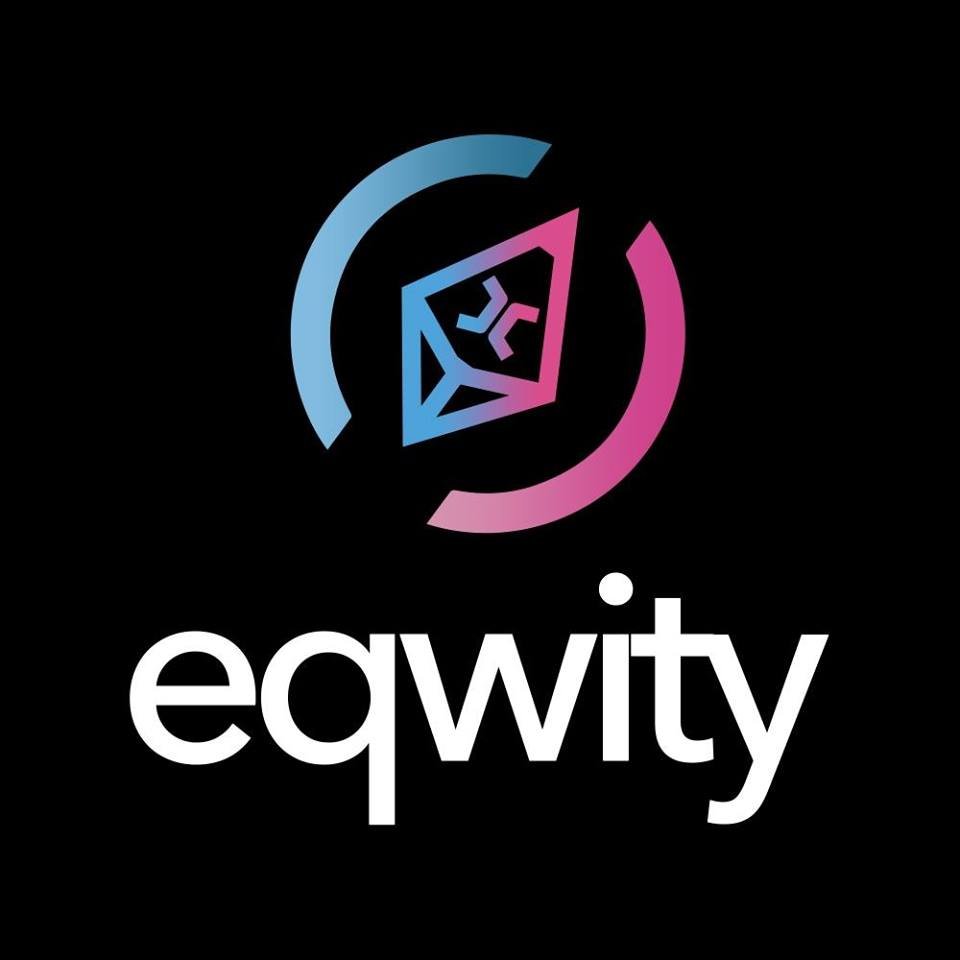 Currently more and more Ethereum-based tokens are used to finance a project (industrial projects, automation, real estate, mining, health, finance, exchangers, etc.) and most of the project development is through an Initial Coin Offering (ICO). When a successful ICO project causes a lot of other token sales to emerging, this is actually a good phenomenon to enliven the crypto world but it's a pity because not all ICO projects end successfully and the worst is to end up with SCAM of course it is very detrimental investors and make a bad reputation for the token sales project, this is the reason Eqwity Ltd based in london created a better ICO system by encouraging the self regulation of the blockchain industry by introducing better ICO standards and safe.
Eqwity is an ecosystem that encourages the blockchain industry independently by introducing new ICO standards, and is supported by EOSIO is a blockchain protocol powered by the native cryptocurrency EOS. The protocol emulates most of the attributes of a real computer including hardware (CPU(s) & GPU(s) for processing, local/RAM memory, hard-disk storage) with the computing resources distributed equally among EOS cryptocurrency holders. EOSIO operates as a smart contract platform and decentralized operating system intended for the deployment of industrial-scale decentralized applications through a decentralized autonomous corporation model. The smart contract platform claims to eliminate transaction fees and also conduct millions of transactions per second.
The reality at this time is that there are a lot of problems in the ICO project, because of that the Eqwity with ICO.E Platform was created for the ICO system that better addresses various problems, including:
· Helping and protecting investors.
Since the ICO booming, too many investors have been deceived according to the statistics, 78% of ICO ends with SCAM, that's not the only problem faced by investors who have helped finance ICO projects, but investors don't get voting rights, shares and dividends in the company, and this is where Eqwity plays a role in help investor problems by relying ICO.E is the new ICO standard based transparancy and bidirectional trust between founders and investor. ICO.E means Initial Coin Offering + Equity Airdropping, ICO.E uses new concepts in the process of fundraising, bilateral transparency, bidirectional trust (investors and founders) sustainable finance and Proof of Viability
· Provide solutions for ICO founders.
Many projects that end up failing because they are not listed on the exchangers or because the planned product does not materialize, according to News Bitcoin the collected ICO funds end up in a very large amount of more than $ 100 million. The problems faced by ICO are mostly due to low project quality, lack of entrepreneurial experience, lack of skills and not having a sustainable financial vision, this is where the role of Eqwity by using the ICO.E Platform provides a solution for all these problems.
The Eqwity Roadmap focuses on main milestone of Equality Ecosystem development, starting in Q1 2019 namely the stages UX/UI release of ICO.E web plarform and community voice mobile app & company organization setup the next stage will be carried out in Q2, Q3 and Q4 2019. this is the complete stage of the ROADMAP:
TOKEN SALE EQWITY (EQY TOKEN)
To finance the development of the Eqwity Ecosystem provides opportunities for the public to invest through the sale of EQY Tokens which will begin on November 8, 2018, with the price of tokens starting 1 EQY = 0.01 USD and available for token sale 3,250,000,000 EQY. For detailed information about selling tokens please visit eqwity.io and whitepaper
TokenSale Starts
EQWITY TEAM
To support the success of a project must be supported by an experienced team in their respective fields. This is the composition of EQWITY TEAM:
Ø Daniel Vieira: Chief Executive Officer
Ø Laurent Garrouste: Chief Operating Officer
Ø Victor Pereira: Chief Technical Officer
Ø Laetitia Berthet: Chief Marketing Officer
Ø Nicholas Ngac: Chief Product Officer
Ø Romain Melis: PR & Community Manager
Ø Guilhem Lalain: Business Dev. Manager
Ø Sophie Pereira: UX/UI Designer Expert
ADVISORY BOARD
Ø Jesus Soler Puebla: Legal Advisor
Ø Daydine Toybou: Financial Advisor
Ø Jérôme Calmettes: Financial Advisor
Ø Mamadou Sow: Data Security Advisor
Ø Diawo Kebe: Marketing Advisor
Ø Jean Chanay: AML Advisor
Ø Franck Laloupo: A.I. Advisor
CONCLUSION
Eqwity with ICO.E Platform is the new ICO standard based on bilateral transparency and bidirectional trust between projects founders and investors, this is an ICO innovation that is very useful for investors and project founders to minimize investor funds fraud and the failure of ICO projects, thus the future ICO project will be even more exciting.
Bitcointalk username: Duda miskin