Ethearnal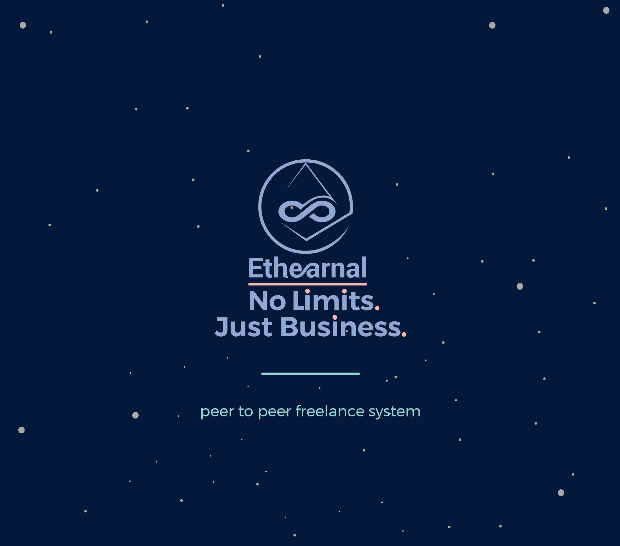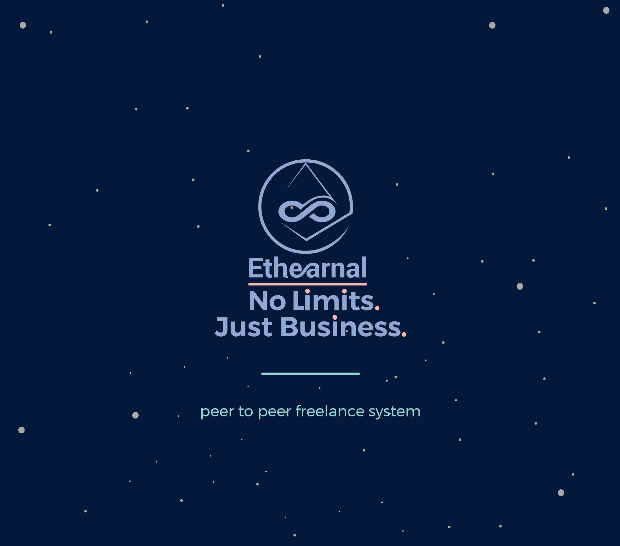 What is Ethearnal?
Ethearnal is a peer-to-peer (P2P) freelance system, in which employers and freelancers meet, enter into trustless smart contracts with reputation and money in escrow, and take advantage of a decentralized system of moderators if needed. We collide reputation and economic initiatives into one by tokenizing reputation and giving it value. All parties, moderators included, have strong and aligned initiatives to act honestly, since everyone has something of value at stake and something to gain if the desired outcome is achieved.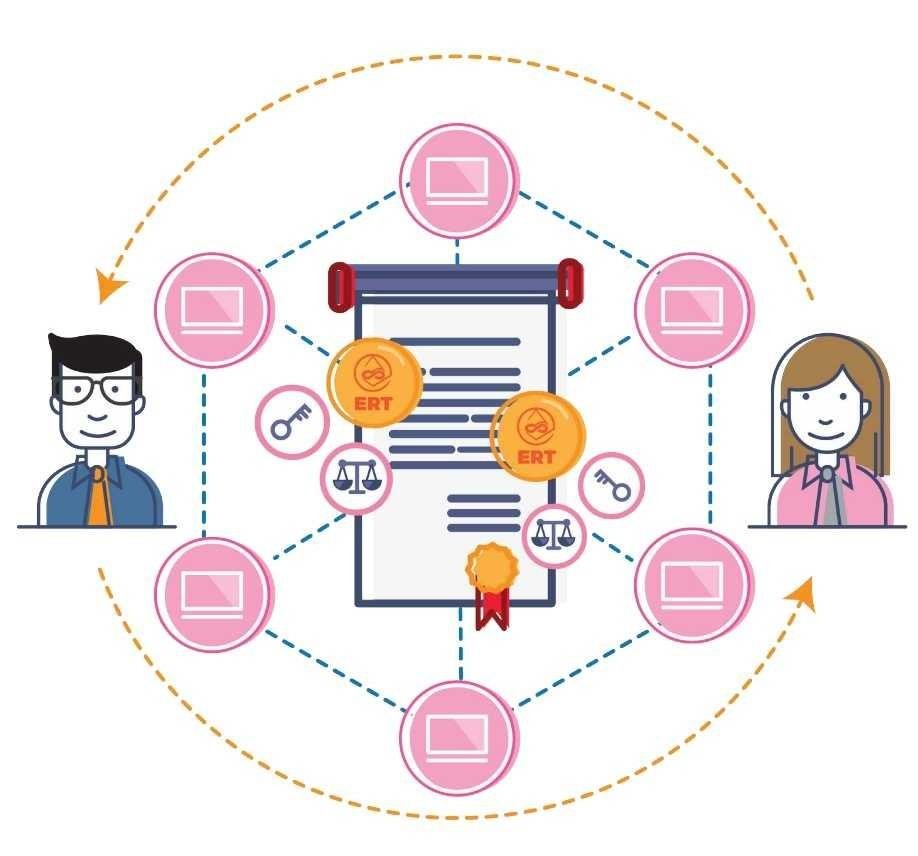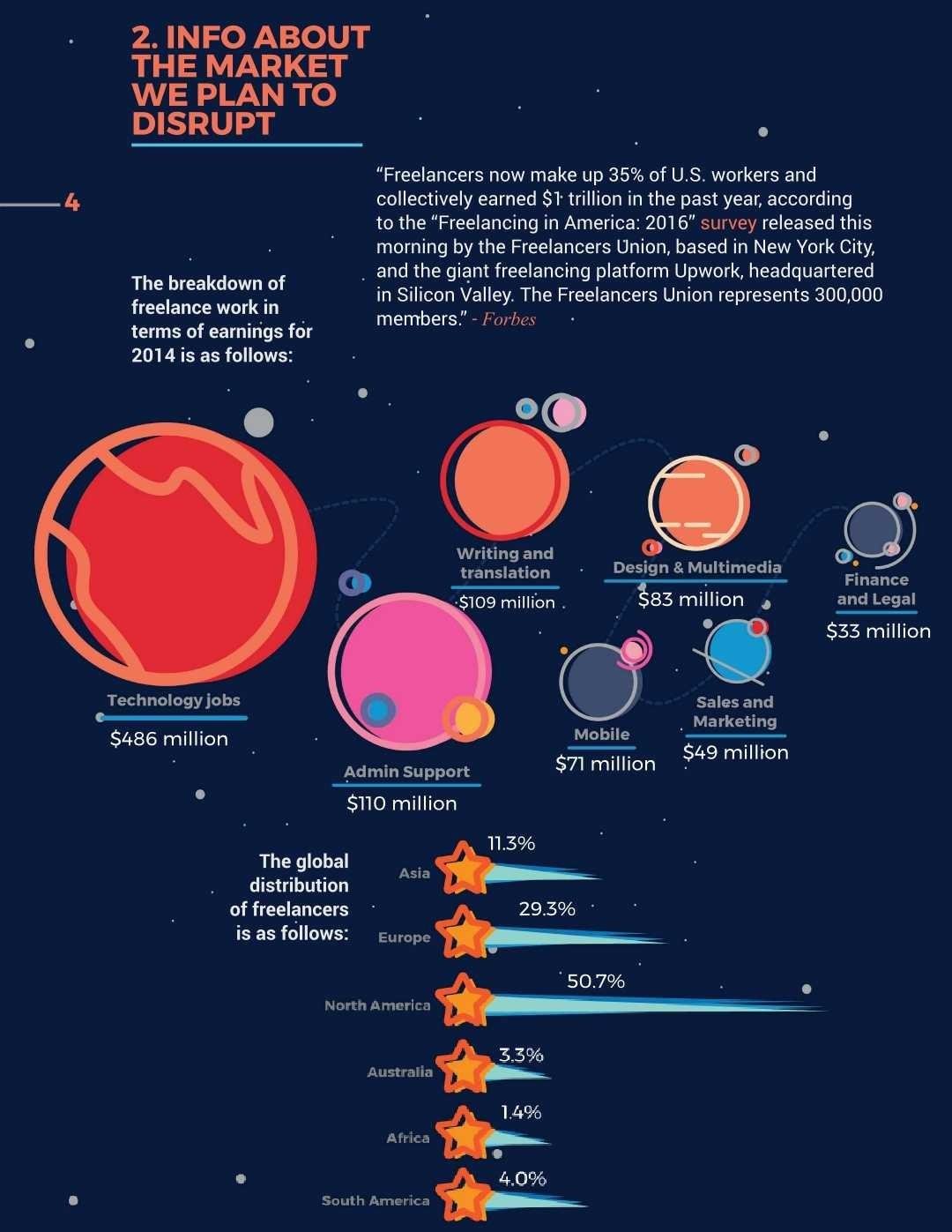 What is the utility of ERT token ?
It depends on what role you have in the network.For the freelancer, the more Ethearnal Reputational Tokens he has, the more contracts he is likely to land. Hence, more 24 money in his pocket. Also, he needs them to be able to enter into smart contracts with employers since he needs to stake some of them.For the employer, he needs them to be able to hire people since he needs to stake the same amount the freelancer does.For the moderator, he needs them to be able to moderate, since he stakes proportionally as well. By moderating, he earns more tokens, which he can sell if he chooses so. So, he needs them in order to make money via moderation.For the token holder, other than the expected appreciation due to the few demand vectors we've implemented, they effectively give them revenue share of all system prot pr oportional to their tokens. He can also use them to vote if we should get more money released from the smart ICO contracts or claim a refund.
Who will buy the token ?
Freelancers
Employers
People who want to make extra income via moderating
People who believe in our solution and believe the token will appreciate due to its real utility
People who would like to get a percentage of the prots of this project that has the potential to disrupt a $1T+ industry
Pure speculators looking to make a quick ip. That is unavoidable.
What are the taxes for buying/selling ERT token ?
Upon successful completion of a job (no arbitrage needed) 1% is deducted from the value of the contract. However, this is used to buy ERT tokens on the free market, which are then split between both parties. So, freelancers and employers get back 0.5% in ERT tokens. This means that the effective fee for the freelancer is 0.5%, and the employer gets 0.5% back in tokens, which is a slight initiative for them to use this system over others. This may or may not bring more work for the freelancer, and thus offset the already small fee.
When arbitrage is needed, 1% is deducted before releasing the money to the winning side. This is shared between token holders in ether directly. However, the winner of the dispute gets the rep tokens of the minority mods that voted against him. This might or might not offset the 1% fee.
Roadmap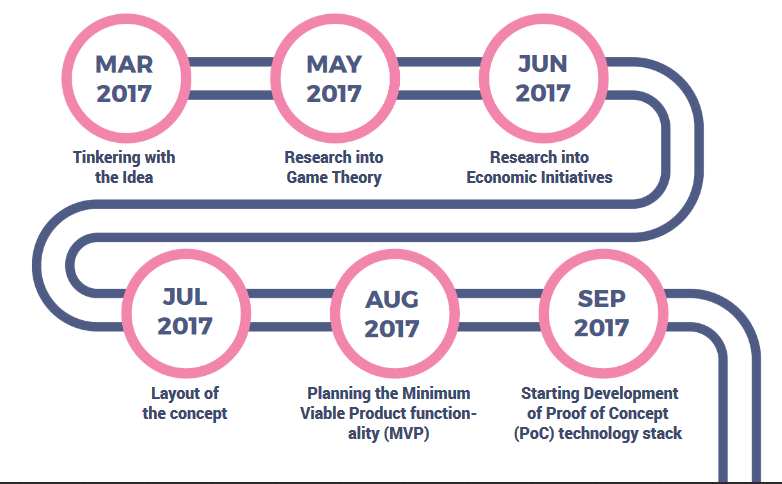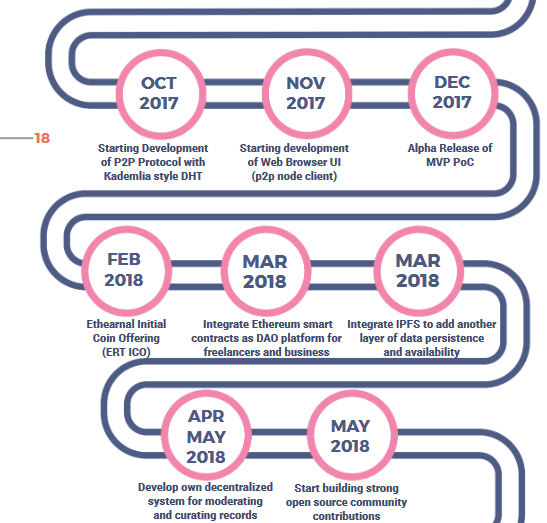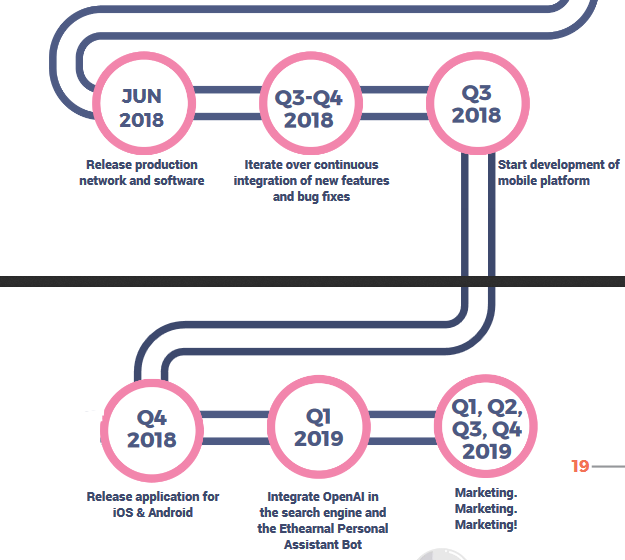 Token Distribution and Hard Cap
THE PRICE OF 1 ERT IS 0.001 ETH. That means that 1 ether gives you 1000 ERT tokens.
HARD CAP IS $30M WORTH OF ETHER. It will be set in ether using the price at the time of the deployment of the ICO 2.0 smart contract.
75% of the tokens will be sold during the pre-sale and ICO. Only ethereum will be accepted during the sale and pre-sale
20% of the tokens will be kept for the founders. They will be locked in the ICO smart contract and will be released to the founders only when there is 0 ether left in it. Since 90% of the crowdfunded ether is locked in the same contract and can be released to us in 10% increments only after voting of 51% of the token holders this would mean that we have delivered the project OR we have failed and the people have initiated refund process and got back their funds.
5% Of the tokens will be kept for bounties and economic initiatives where needed. For example we might be giving tokens as rewards to users of the system that first reach certain milestone. Adding gamification element that way. If there are not enough moderators at the beginning we can use those tokens to add extra initiative.
For more information, please visit;
Website: https://ethearnal.com/
Whitepaper: https://ethearnal.com/ethearnal-whitepaper.pdf
Twitter: https://twitter.com/ethearnal_com
Telegram: https://t.me/joinchat/Agtv4UQu_FjJ2qWipFTswg