Ethearnal is peer-to-peer (P2P) freelance system
INTRODUCTION
According a study, the gig economy represents approximately 36% of the U.S. workforce and an astounding 1.4 Trillion in earnings to the economy. The same study estimates that the majority of the U.S. workforce will be categorized as freelance around 2027.
Put simply, the U.S. workforce is transforming and the freelance market is booming.
This transformation is an opportunity for start-ups companies to assist, support and disrupt the current freelance market. One of these companies that wants to disrupt the freelance market is Ethearnal.
Ethearnal is a decentralized freelance system that runs on blockchain that makes peer-to-peer transactions possible. The system consists of three main players or parties: Freelancers/Employers/Moderators. Blockchain smart contract technology binds these types parties by tokenizing economic and reputation initiatives. On Ethearnal, economic and reputational initiatives are the same. As a result, all parties, have strong and aligned initiatives to act honestly, since everyone has something of value at stake, as well as something to gain if the desired outcome is achieved. Ethearnal applies game theory for dispute resolutions based on the principle that the majority is always right.
In sum, Ethearnal is a well-balanced freelance system where all parties and transact and use moderators in the rare case when disputes arise.
The way to ico 2.0
Have you ever asked yourself why you should TRUST ICO creators to handle your funds fairly and actually deliver on their promises, when the whole idea of crypto is to be TRUSTLESS? Since we now have the technology to replace TRUST with self-enforcing smart contracts, why are we still doing things the old way, based on promises? We propose a way where you, the INVESTOR, control how and IF we spend money. The system we propose ensures that at any point in time you front 10% of your investment. Every token holder can initiate a voting process to terminate the project and get proportional refunds on the remaining funds.
Upon completing the ICO, the smart contract automatically distributes the tokens to you, and 10% of the collected funds to us. We use that money to start working. We update you on the progress of the project regularly via email, Reddit, Twitter, Slack and Telegram. You can follow development closely on Github.
When we run out of the initial money, we send 0 ETH transactions with additional data to the smart contract, asking to start a voting process. It continues for one week.
On all social media channels, we explain and SHOW what we have delivered so far and for what we will use the next increment of 10% funding.
Based on that, you decide if you want to vote in favor of providing us the next 10% increment of funding or not. You do that by sending 0 ETH transaction to the smart contract with additional data telling the contract if you vote YES or NO. This will cost you the gas fee though.
Every token holder can initiate a termination process. You send a 0 ETH transaction to the smart contract with data telling it you want to start a refund process. You cannot get an individual refund. If voted yes, the contract refunds all of the money left in it proportionally to all the token holders, and kills the project. Since the people that still count on the project and want it to continue will be refunded as well (if they are a minority) and this cannot be undone, we propose more serious thresholds for this to happen, in order to ensure that the consensus is significant and that few people will be unhappy with the termination.
Roadmap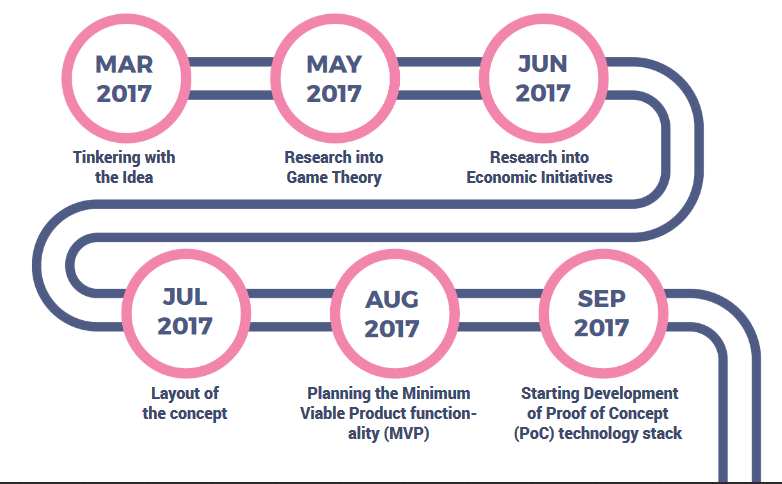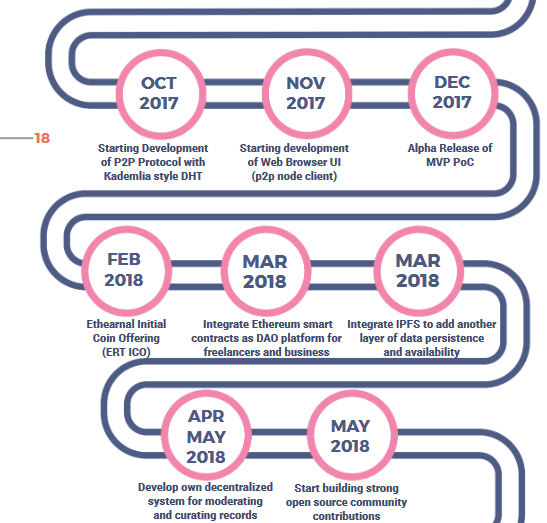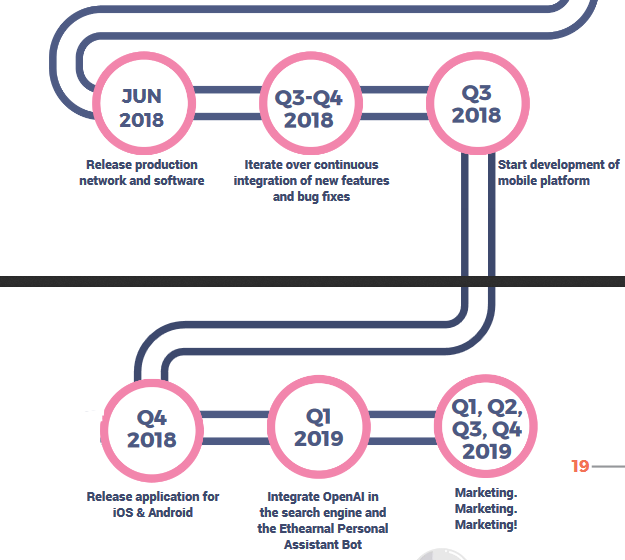 ARKETING
Ethearnal has probably the best marketing plan that I've seen in a whitepaper. The reason is simple: they need to ensure that freelancers and employers are aware of Ethearnal and are present when the system is ready to use. The challenge is freelancers and employers are two different target groups, therefore different marketing strategies will be deployed.
As such, Ethearnal will target, engage, and use the following social media groups and marketing methods:
Reddit
Facebook and optimized ads
Linkedin
AdWords
Airdrops
Paid mentions
PRs
Bounties
Google Adwords at Google Search
Videos and viral video production
For a detailed description of how Ethearnal plans to use each marketing entity, please read their whitepaper and/or visit their website.
For more information, please visit;
Website: https://ethearnal.com/
Whitepaper: https://ethearnal.com/ethearnal-whitepaper.pdf
Twitter: https://twitter.com/ethearnal_com
My profile Bitcointalk:https://bitcointalk.org/index.php?action=profile;u=1017648