ETHEERA: THE FUTURE OF REAL ESTATE AND ECONOMY


Property-related activities are highly diverse and involve besides property management also planning, financing and construction activities, valuation, facilities management as well as consultation or brokerage services. Over the past decades, there have been so many changes concerning lifestyles which imply that we are moving forward much more and faster today. Real estate is one of the most important sectors in the economy. The affordability of real estate and rental prices has a direct impact on wealth of property owners and tenants and their consumer spending. Therefore, the development of rents and property prices is not only followed closely by private individuals that wish to change their housing situation or plan to invest, but also increasingly by the central banks. Housing prices are a critical factor for consumers and play an important role for price development.
The real estate sector has a higher economic importance than other sectors such as the automotive industry or the healthcare sector. It makes a major contribution to GDP in the European Union and provides prosperity and jobs. According to Eurostat data the real estate sector contributed approximately 10% to the European economy in 2014. Real estate represents the majority of the existing real capital and is particularly relevant also because of its additional function as provision for old age and protection against inflation.
There will be lots of important innovations and ideas that we are not aware of, including construction planning and execution, building materials and architectural technology up to finished buildings and marketing. Global communication, networking and collaboration will be very important to the real estate economy because materials involved in this will be shipped from anywhere in the world.
Etheera is a project founded by IZ Immobilien Kriens GMBH from Switzerland. Etheera offers the first decentralized global real estate platform, based on the Ethereum blockchain, which provides properties for purchasing, renting and bed &n breakfast offers. Etheera also thinks about nthe real estate brokers and professionals of the industry and offers a complete software tool which has integrated possibilities and will match all needs. This platform is ideal for everyone.
The Etheera project will help reduce the portal cost which makes agents activities limited. It will also aid in the matching opportunities missed between sellers and buyers. Etheera will help in the communication barrier scaled on international levels.
ICO OVERVIEW
Start 10/02/2018/ 10:00AM UTC +1
10/02/2018 – 16/03/2018 / Bonus 40%
17/03/2018 – 31/03/2018 / Bonus 20%
01/04/2018 – 14/04/2018 / Bonus 10%
15/04/2018 – 30/04/2018 / No Bonus
End 30/04/2018 / 10:00AM UTC + 1
Token Name =Etheera
Token Symbol = ETA
Decimals = 18
Number of available ETA's = Limited to 75,000,000,000
Price for 1 ETA token = 0.000002 ETHEREUM
Minimum order per Transaction = 75 ETA
SoftCap = 6,000
HardCap = 105,000 ETH
BOUNTIES AND COMMISION REFERRAL PROGRAM
The registrations for the bounties are processed via bitcointalk and Google docs. 2'100 ETH will be allocated to the bounty program (2% of the total tokens sold). The Etheera bounty campaign will start on February 10, 2018 and will finish on April 30, 2018. The bounties will be paid within 60 days after the end of the Token sale.
CAMPAIGNS AND DISTRIBUTION OF REWARDS
Twitter Campaign: 5% (105 ETH in token)
Facebook Campaign: 5% (105 ETH in token)
Reddit Campaign: 5% (105 ETH in token)
Telegram Campaign: 5% (105 ETH in token)
Blogs, Articles Campaign: 10% (210 ETH in token)
Youtube Campaign: 10% (210 ETH in token)
Bitcointalk Signature Campaign: 60% (1260 ETH in token)
SOFTWARE FEATURES
• Objects
• Contacts
• Matching
• Partner network
• Recall
• Diary
• Planned visits
• Process management
• Sync tool
• Create Letters
• Inbox/ Outbox
• Newsletter tool
• Publications
• Owner
• Analytics
• Export/ Import
• Social share
• Install external APIs
• Settings
• Add new employees
• Estimation tool
• Management tool
• Management
• More tools
• Free lifetime updates
SERVICES TO BE OFFERED
• Software licenses / subscriptions
• Portal listings / subscriptions
• Paid advertising
• Third party service providers
• Further development / Future thoughts
• Offered payment solution and support
FINANCIALS
Total yearly revenue 100 customer = EUR 124,872
Total yearly revenue 1,000 customer = EUR 168,720
Total yearly revenue 10,000 customer = EUR 607,200
Total yearly revenue 100,000 customer = EUR 4,992,000
Total yearly revenue 1 million customer = EUR 48,840,000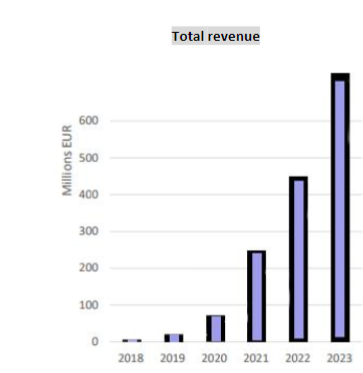 Most of the costs will consist of wages for the employees as well as legal and IT expenses. These estimates are based on current business salary heights and growing of employees within the next years.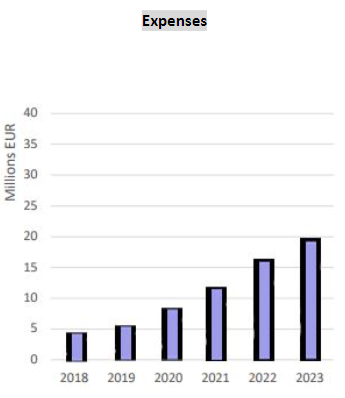 Due to needed development, marketing and other costs, Etheera is expected to be profitable from 2019.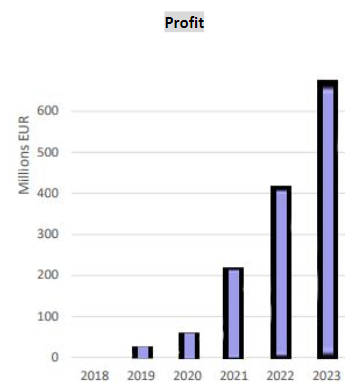 TOKEN ALLOCATION
Token sale: 70%
Reserved funding: 10%
Founders & Team: 15%
Advisors: 3%
Bounties: 2%
TOKEN PROCEED
Software development: 60%
Marketing & business development: 20%
Legal expenses: 5%
Tournament: 5%
Security: 5%
ROADMAP
2013 – Establishing the IZ Immobilien Kriens GmbH
2013-2016 – Active participation in the property, market analysis and monitoring of the whole real estate sector
Q1 2017 – Survey of partners and customers about possible improvements, wishes and values in the market information and issues analysis, mystery shopping with different providers and service providers for the real estate industry.
Q2 2017 – Birth of the Etheera project, first investigations with IT companies for the possibility and realization of the Etheera idea to realize an ICO with Etheera.
Q3 – Q4 2017 – ICO preparations, Etheera ICO website with full project overview, smart contract programming in solidity, multilingual white paper, team recruitment for Etheera, additional meetings with different IT companies for the recruitment of the software developers.
Q1 2018 – ICO timeline, recruitment of IT specialists for the software development
Q2 2018 – Etheera listed on first exchanges, development phase of the Etheera software
Q3 2018 – Presentation of the beta version of the Eheera software, Presentation of the beta version of the Etheera portal, recruiting additional staff for sales, marketing and support in Switzerland.
Q4 2018 – Etheera launch of the Etheera software version 1.0, launch of the Etheera portal version 1.0
2019 – Etheera offices in Paris, London, Munich, Amsterdam, Belgrade, Prague, Milano
2022 – Etheera branches in Moscow, Tokyo, New York, Sydney, Miami, Las Vegas, Toronto, Hong Kong 300+ employees in Europe, Asia, Canada, USA, Australia.
TEAM
Alexander Bojat: Fouder
Artan Ibrahimi: Co Founder / CEO IZ Immobilien Kriens GmbH
Soham Dutta: Leader & Consultant for investment requests and business angels or capital funds
Ahtasham Khan: Senior Web developer / IT Specialist
Florian Zefi: Promotion Manager
Rio: Community Manager French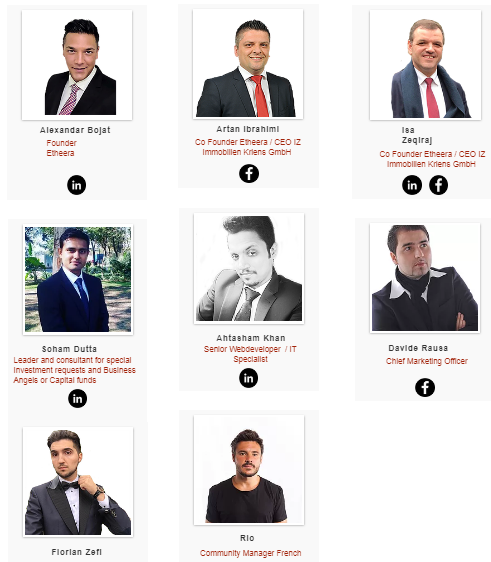 ADVISORS
Aleksandra Stroganova: Business Development, Head of Business Dev RAISON ICO
Daniele Ficarazzi: CEO Tendence Trend, Management GmbH, Marketing & Branding
Gina Roos: Business Development Software Dev Team Recruiting
Flamur Rushiti: Finance Expert, European Banking & Financial, Services Training Association
Sami Meier: Legal Law, Attorney at Meier Rechtsanwalte
Artan Sadiku: Legal Law, Meier Rechtsanwalte, Bezirksgericht Luzern
Jose F, Villegas Delgado: Senior Trader, Business Accelerator & Managing Director of Videl Group
Suad Maroca: IT Systems Specialist
For more details on this project, please feel free to click on any of the following links:
Website: http://bit.ly/Etheera_WebFromBBT
Twitter: http://bit.ly/Etheera_TwitterFromBBT
Facebook: http://bit.ly/Etheera_FacebookFromBBT
Youtube: http://bit.ly/Etheera_YouTubeFromBBT
Medium: http://bit.ly/Etheera_MediumFromBBT
Telegram: http://bit.ly/Etheera_TelegramRuporFromBBT
Linkedin: http://bit.ly/Etheera_LinkedinFromBBT
Published by: Tszone
Bitcointalk URL: https://bitcointalk.org/index.php?action=profile;u=1742409
Ethereum wallet address: 0x684c9d1c004AB2023E1d3ae9aEb902B514B703d1