ETHEREUM PAY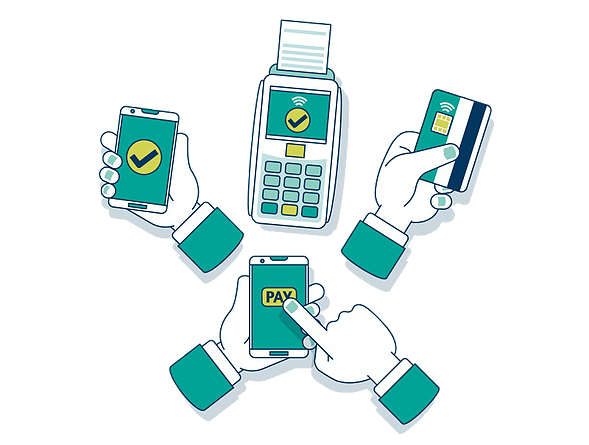 Introduction to Ethereum pay:
Ethereum pay is a unique digital currency exchange which is helping the users to buy and sell crypto assets all around the globe by simple local payment methods. With an online wallet and future oriented idea, Ethereum pay is offering a platform for future transaction and trading of Ethereum cryptocurrency. To solve the current problems of cryptocurrency exchanges, Ethereum developers has designed an easy to use, useful and secure blockchain based platform. This platform is transparent, effective and reliable due to the integration of useful features into unified blockchain ecosystem.
Epay Exchange:
Epay is one of the fastest and secure exchanges in the cryptocurrency market which has a capacity to deal with 2 million orders at one second. Unlike other exchanges, you can trust Epay which will complete your transaction within seconds without delaying the orders.
History and importance of cryptocurrency exchange:
Now a days, two different types of exchanges are operating in the world i.e. fiat currency exchange and cryptocurrency exchange. Fiat currency exchange has many drawbacks like long transaction time, high cost of international transactions due to agents involvement and complex system. Due to these drawback, soon the cryptocurrency exchanges will lead the market by taking a top position. The growth in the cryptocurrency market will help EPay to become a high standard crypto exchange which will increase the future value of digital currency finance.
According to a recent research, cryptocurrency market value is increased to $100 billion all over the world and approximately $5 billion is the daily exchange volume of international transactions. So, along with bitcoins other innovative cryptocurrencies with new features and technologies are emerging fastly. In the global market the exchange volume and value of these digital currencies is enhanced more than 50% now. Recently, to maintained a smooth development, the daily exchange amount of each top 10 global platforms is reached to $100 million, so on the basis of 0.1% commission the daily income of a top exchange is 1 lac dollars.
Why EPay is better than other exchanges?
EPay is better than the traditional exchanges due to its innovative approach and better plan. Some features of this platform is discussed as
Risks:
Epay is well aware of the risks which an exchange can face in global market, so its experienced, skillful and creative team is overcoming online market risks by using different strategies.
Security:
Recently, many crypto exchanges were facing huge loss due to poor security process. EPay is using effective precautions to protect the critical data of the users. By using securing infrastructure and cryptocurrency security guard, EPay provides the best secure exchange for trading.
Market Competition:
Daily thousands of new plans and exchanges are launching in the market. So, by focusing on the ultra-competition, EPay is improving its track record, experience, industry resource and team to get a better place in the market.
Is there any benefit to use Epay Mobile app?
We are living in an advance era of technology where new ideas and solutions are taking the place of traditional approaches. Through mobile app of Epay, this platform wants to improve the user experience and technology. When a user become a part of Epay ecosystem, the Epay mobile app will help them to manage the things by professional network, wallet aggregation, online trading market analysis, natural langurage understanding and cryptocurrency news curation. The participants just need an internet connection and a smartphone to participate in the international marketplace.
What are the Benefits to use Epay wallets and synchronization?
Epay wallet is simple, secure, fast and free means of unlimited international transaction. To provide extra protection and privacy to the users, the data in the account is synchronized to ensure highest security. The user can operate Epay from any platform, but at one time only one operation to use Epay is valid on different platforms.
In how many languages Epay is providing customer care services?
Epay is offering multiple language support. The users can do trading from this platfform in Chinese, English, Japanese, Korean and many more.
How the users can use Epay card?
In order to make cryptocurrency transaction more easy for the users, Epay is giving them the power of selling, buying and spending digital currency directly from their wallet by using EPay card. The users just have to load the EPay card to start the process. All the Visa compatible ATM machines and Visa merchants are accepting EPay card through out the world.
Which type of Cryptocurrency is support by Epay exchange?
Initially Epay is supporting the top 6 digital currencies for trading i.e. BTH, LTH, ETH, NEO, EPAY coins and WAVES. In future there are chances that more coins will be added by Epay which has strong user base, liquidity and credibility. If you have any type of mention cryptocurrency then you can start your trading on Epay platform. This platform is not supporting any fiat currency like EURO, USD, JPY, KWD or RUB.
Which type of clients are support by this platform?
Epay is offering cross platform trading for these clients.
• PC native clients (Mac, Linux, Windows)
• Web based trading clients
• iOS native client
• Mobile HTML5 client ( WeChat H5 client)
• Rest API
EPay token:
EPay is using Epay coin or Ethereum Pay token (EPAY) at its platform with a price 1ETH for 2000 EPAY tokens. Maximum 98 millions tokens are generated and unsold tokens are burnt out at the end of the sale. Being a blockchain coin, EPAY is based on ERC20 system standard.
Token distribution: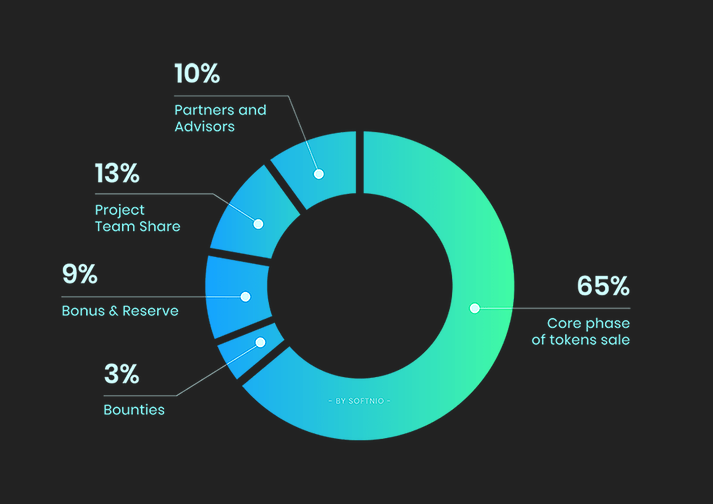 • Core phase of token sale = 65%
• Advisors and Partners = 10%
• Share of project team = 13%
• Reserve and Bonus = 9%
• Bounty campaign = 3%
Conclusion:
Being one of the best cryptocurrency exchange, EPay is offering the most convenient way to use cryptocurrency all over the world. This platform is using a decentralized Ethereum blockchain to secure the transactions and data from the hackers and scammers. By overcoming the drawbacks of traditional crypto exchanges, EPay is making its name in the cryptocurrency market. If you have any interest in EPay crypto exchange then visit its site.
Learn more about Ethereum pay
Website: https://www.etherpaywallet.com/
Telegram: https://t.me/etherumpay_bounty
Twitter: https://twitter.com/EthereumPay
Facebook: https://www.facebook.com/EPayex/
Reddit: https://www.reddit.com/user/ethereumpay