EverID: Decentralized Biometric platform for Improved Economice Performance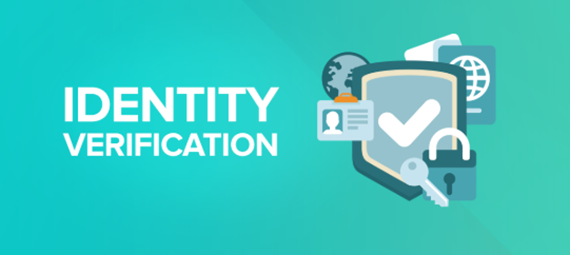 Introduction
Currently, more than 7 billion people on Earth, many of them still lack in legal identity, without bank account and do not have a smartphone or access to digital wallets. As we know, identity verification is a hurdle to growth in emerging markets as it prevents people from accessing formal economic services like banking, insurance and lending. EverID is come up with their decentralized digital identity system which store and confirm user identity, documentation and biometrics. This is a user-friendly platform for everyone because it does not require any mobile device to join and it is encrypted to protect users' privacy and is interoperable with other systems.
Barriers Removed by EverID
EverID is a unique idea to provide device-free, globally accessible, digital identity platform. Through the decentralized system, they offer digital identities, digital wallets, document management and biometrics where users will be able to digitally verify their identity for public services and claim their social and economic rights. EverID removes barriers by providing these services –
Device Free Identity Verification – It is p2p registration using biometric data which allows anyone from anywhere to enrol in the platform, without any need for a device.
Value Transfer – After the verification with 100% accuracy, this platform reduces leakage, fraud, verification and data access costs.
Full Financial Inclusion – They created a global access platform to existing financial services.
Individual Authority – They enable their users to be in total control of their data and provides access to the formal economic systems.
Efficiency – Reduced the transfer and data storage fees which will allow institutional growth in emerging nations.
The Team
Bob Reid – CEO & Co-Founder – He's a Blockchain Consultant to GM, BitTorrent and Kai Labs. He's also a CEO & Co-Founder of VelocityBits and Skyclix. He did MBA in International Marketing and BA in Political Science. He's having experience in Marketing, Electronics, and Blockchain Technology.
Brad Witteman – CTO & Co-Founder – Previously worked with BitTorrent as a Senior Director. He also did MBA in Marketing and BA in Political Science. He's having experience in Electronics, Mobile Technology, and Marketing.
Tyler Frost – Operations – He's having experience in Financial Sector and Biometric Technology. He's a VP of Business Development & ICO Advisor at Shipchain and President of Coinosophy.
Token Matrix
Token – CRDT
Total Supply – 800 Million CRDT
Price – $0.01 USD
Hard Cap – $20M USD
Pre-Sale – 13th August to 12th October 2018
Verdict
The Social Media hype is low, but they are very much active on their Telegram Group.
The Website and Whitepaper both explained very-well in detail and easy to understand.
There are 6 core members in the leadership team who are having experience in Marketing, Electronics Engineering, Operations, Machine Learning and Blockchain Technology.
They have 10 advisors on board who are having expertise in Ethereum, Financial Services, Consulting, Cloud Computing. But, some of them are having experience in Blockchain Technology. Previously worked or holding a position of Founder, VP and Co-founder – with/of such reputed companies – Netflix, Yahoo, SoftBank, Docomo, Coca Cola and Inter-American Development Bank (IDB).
The Roadmap is explained well in detail with their milestones till 2020. Currently, MVP is not available.
They have partnered with SESO Global, TICSocial, Kompak, Mistletoe, Open Token and The Crypto Company.
For Detailed Information
Website – https://everid.net/
Whitepaper – https://everid.net/wp-content/uploads/2018/07/ever_id_whitepaper-1.pdf
ANN Thread – https://bitcointalk.org/index.php?topic=4756978
Author by: Apri222 
Bitcointalk profile 
https://bitcointalk.org/index.php?action=profile;u=2011722