EVEREST Identity Solutions

Identity verification and authorization is a problem we face when it comes to accessing financial, national security, retail and health insurance claims. The processes require manpower and with the human processing this process consumes time and is costly to institutions that needs to very user's identity.
In the advance of technology, you would never imagine such a problem exists, I have been waiting for the day when I will be able to see the automated identity verification through technological processes.
There is a problem when it comes to automation of identity verification and authorization and it exists in the transparency of the processes when dealing with private data. Theis prevented automation of identity verification and authorization. With the introduction of blockchain technology we are now able to transmit verify and authorize data that is securely transmitted through encrypted chains that only allow authorized processes.
Identity use case are fascinating and fundamental in our day to day lives, blockchain technology can help in identity verifications through smart contracts that are set on rules that validate and verify transactions without the need of human verifications. This can be of help when identifying users and validating their identity information. Identity verification is a reputative task that occur in our day to day lives and automation of the processes will be cost effective and the processes will be optimized.
(Video Source: Youtube – Everest Co-founder and CEO, Bob Reid, presenting at FinTech New York 2018.)
One of the projects using blockchain technology towards solving identity management is Everest, the projects aims to automate identity verification and authentication in a secure environment that protects user's data through encryption and cryptography.
Everest Platform.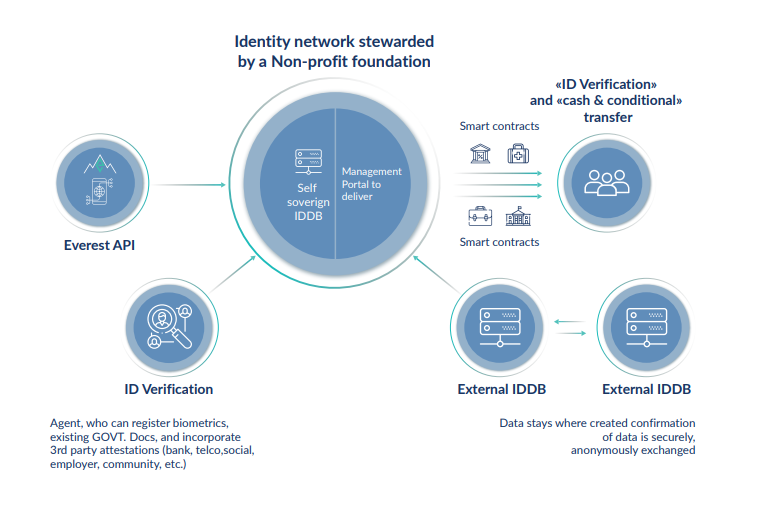 Everest platform is a community-controlled environment that uses blockchain technology towards delivering innovative features such an EverID, EverWallet and EverChain. Users will be able to store their Ever tokens on the wallet and use their EverID as their identifier, the validation of their identity will occur through thE Ever chain where the operations are automated using smart contracts.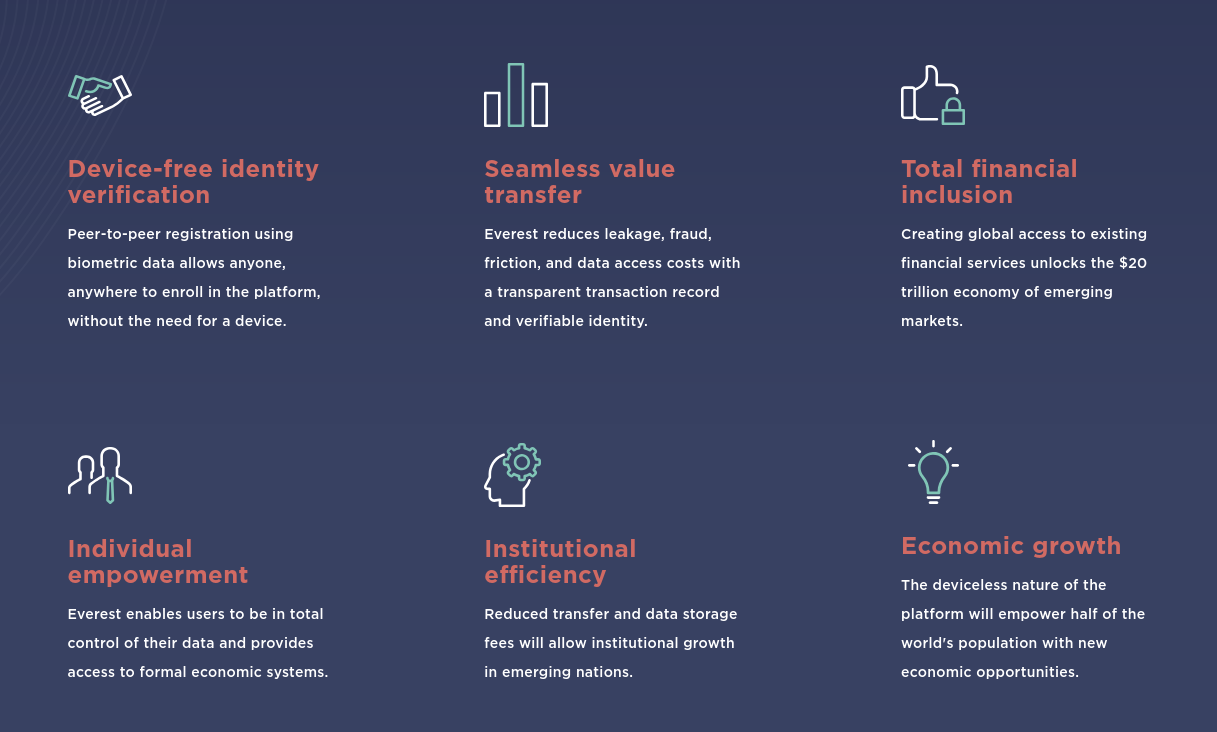 Everest platform is free of charge for these purposes and will allow a historical hierarchy of identification to be stored in encrypted database that are decentralized in order to improve the user's privacy. Businesses and governments can take this opportunity to digitize users' identifications though a scalable platform that makes it easy to verify and authenticate the identity of their populations.
Digitizing identity management will be a cost-effective process and requires only one-time registration, the platform is able to scale to handle the growing number of registrations through a scalable blockchain network.
Conclusions.
There are reasons I believe Everest is going to succeed and penetrate the market, one of the reasons is a highly skilled team behind the projects that comprises of individuals who have worked in the security field, financial institutions, blockchain technology and international developments. Everest has also partnered with leading projects in the blocckchain field who will be able to invest in the project and be able to guide the management team towards development of the project. They include MIstletoe, Archer blocckchain, OpenToken and Angel investors. You can join the revolutionary platform through the ICO anticipated on September this year (2018).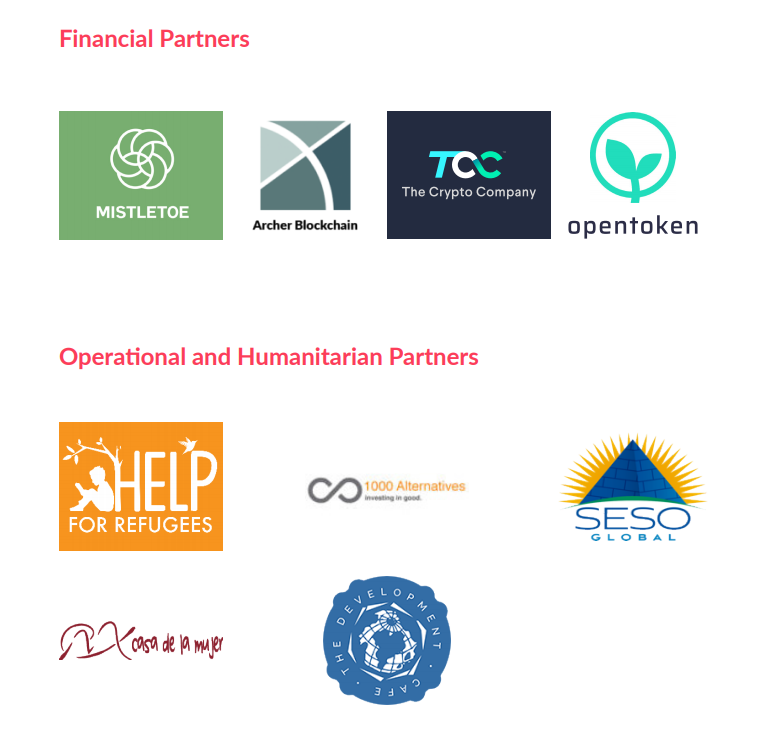 For more information please check the projects website, whitepaper and social media pages in the reference section below.
References.
LINK: https://everest.org/#token-sale
Website: https://everest.org/
Token Sale: https://everest.org/#token-sale
Whitepaper : https://everest.org/wp-content/uploads/2018/08/Everest_whitepaper.pdf
Facebook: https://www.facebook.com/Everestdotorg
Twitter: https://twitter.com/everestdotorg
Telegram: https://t.me/Everestdotorg
Reddit : https://www.reddit.com/r/EverestDotOrg/
Ann Thread: https://bitcointalk.org/index.php?topic=4756978
Author: cevizo
BitcoinTalk Profile: https://bitcointalk.org/index.php?action=profile;u=1977323