EXTRADECOIN – Providing High-Quality, Reliable and Secure Financial Platforms for Traders

In January 2018, the market value of cryptocurrency exceeded $ 800 billion.
Although this is a new industry with relatively low awareness, the transaction volume, however, has reached more than $ 15 billion daily on large trading platforms such as Binance and OKEx, Huobi. This demonstrates a strong and sustainable growth in trend. The development of cryptocurrency is consequently leading to further refinements in trading platforms. However, on of the current issues for these platforms is the increasing threat of hackers attacks on trading platforms in order to steal coins. Investors still do not have a safe and reliable trading environment.
Therefore, Extradecoin has been established with the desire to provide a high quality, reliable and safe financial platform for traders. In addition, we will bring the latest technology to our platforms with a much enhanced UI experience, and at the same time build ecosystems to maximize the benefits for the community.

Extradecoin is an exchange platform for the cryptocurrency. Extradecoin has many outstanding features:
A high transaction speed, reaching more than 1,000,000 transactions per second.
Support a wide range of trading methods: e.g., Spot trading, Margin trading, Futures, Centralized, Decentralized. (It will be launching as mentioned in the roadmap) …
Extradecoin will support almost of coins present in the market.
Currently, you can use Extradecoin on your laptop, PC. The app on your phone will be updated as soon as possible.
Moreover, Extradecoin has three distinctive features:
Margin trading:
To increase profitability for investors, Extradecoin supports them make margin trading on the platform. Margin trading allows the trader to open a position with leverage; they can trade margin with double the amount of deposit. Besides, investors are required to pay a margin fee. This fee depends on the time that investor makes the transaction and the amount of deposit.
Token Play:
Extradecoin understands users' needs for entertainment hence we have integrated our Game ecosystem into the platform trading platform. Investors can not only trade coin, exchange on the platform but can also play games on the Exctradecoin's Blockchain platform. And TokenPlay is not just entertainment; Gamers can make money from Extradecoin 3 Worms – Dice Game – Diamond Game – Kitty Meow
Listing ICO:
Integrate and introduce new ICO projects to the community. Investors can use ETH to buy ICO project tokens they want. These ETH will be transferred to the ICO managers, and they will transfer the token back to the investor. When the ICO ends, investors can use this token to trade on Extradecoin.
TOKEN SALE
TOKEN NAME : ETE
TOKEN STANDARD : ERC20
TOTAL : 250.000.000 ETE
PRE – ICO PRICE
1 ETH = 6000 ETE
(+ BONUS 20%)
Buy more than 100 ETH, bonus 30%
PAYMENT METHOD : ETH
ICO
1 ETH = 5000 ETE
(+ BONUS 10%)
TOKEN DISTRIBUTION

FUND DISTRIBUTION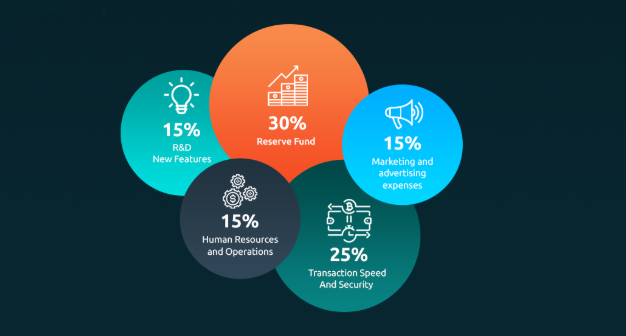 ROADMAP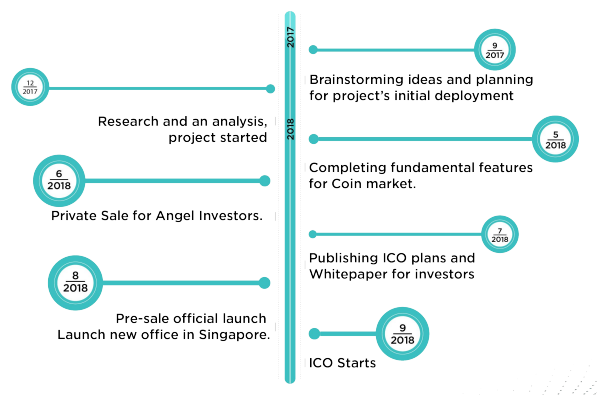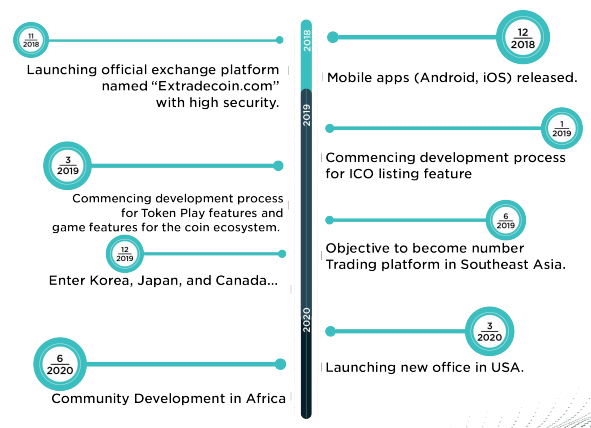 TEAM
Mr. Duyen Tran
Founder & CEO Extradecoin;
CEO Tokenstart.io
10 years of experience in the stock, foreign market.
Mr. Khanh Le
Community Manager
Blockchain Speaker at NEM.io
Skilled in Financial Data Management, Accounting
Mr. Phi Hoang
CTO Extradecoin
Engineer at IMT Solutions, Software developer at NIFTIT and Terralogic Inc.
Ms. Linh Phan
Lead Operation
Expert in retail management, Aviation, Facebook and Google Adwords
Mr. Nghia Phan
Blockchain Developer
Automation Engineer, Skilled in front-end, backend and frameworks
Ms. Nhu Nguyen
Lead Content
4 years of experience in Finance, Import & Export and Marketing
Mr. Lam Nguyen
Lead Support 4 years of experience in Finance. Customer Services and Marketing
Mr. Phu Tran
Lead Design
4 year of experience in graphic design, website, UX, UI
Dmitry Pshenin
Founder ICO Board,
ICObench Advisor, SMM Strategic, ICO Marketing, Networker, Speaker
Savio Gomez, Capt
Fintech-Blockchain/ A.I & ICO Strategic
Advisor Ph.D, MBA, MSc, Adv Dip Certified Blockchain, A.I.Professional Auditor
(OCIMF, CDI-IMPCAS, QHSSE, ISO)
Bogomil Alexandrov
Co-founder & CEO Cargo Coin, Blockchain Developer, Software & Finance specialist
Jae Shim
Founder & CEO Bravo Coin
25 years Marketing, Sales & Business Consulting
Vladimir Loskarjov
Founder & CEO Dylyver
Manager in Pearson English Business Solutions, 7 years at Analytics in Microsoft
Tim de Rosen
CEO ICO Direct
Shane Rushent
Digital and E-commerce CEO
with over 10 years experience Founder of several publicly quoted companies in UK & US
Mardo Soo
CEO Zentapay
expertise in sales and marketing is more than 10 years
Loren Minel Andronie
Founder xCrypt & CEO
Entrepreneur with years of experience in building strategic partnerships,business development strategies
You can find out more about the platform or participate in their crowd sales through the following links:
WEBSITE: https://extradecoin.com/#/
WHITEPAPER: https://drive.google.com/file/d/1ZOZiqfFTu71UiY5-FAWTnHWa2uKqH4wV/view?usp=sharing
FACEBOOK : https://www.facebook.com/extradecoin
TWITTER: https://twitter.com/Extradecoin1
TELEGRAM: https://t.me/extradecoinofficial
Author:dhavid19
Bitcointalk Profile Link:https://bitcointalk.org/index.php?action=profile;u=1795848
Eth wallet address:0x2e0aE95a7871c8A38A513981904410d07DD96231