Fairwin : invest now!!!
We are testing the first version of the FairWin platform, improving its performance, and soon we will launch it for public use in the Rinkeby test network.
The game lobby will be available on our website in the "Showcase" section.To start the game, you need a MetaMask account and a small Ether test for conducting transactions.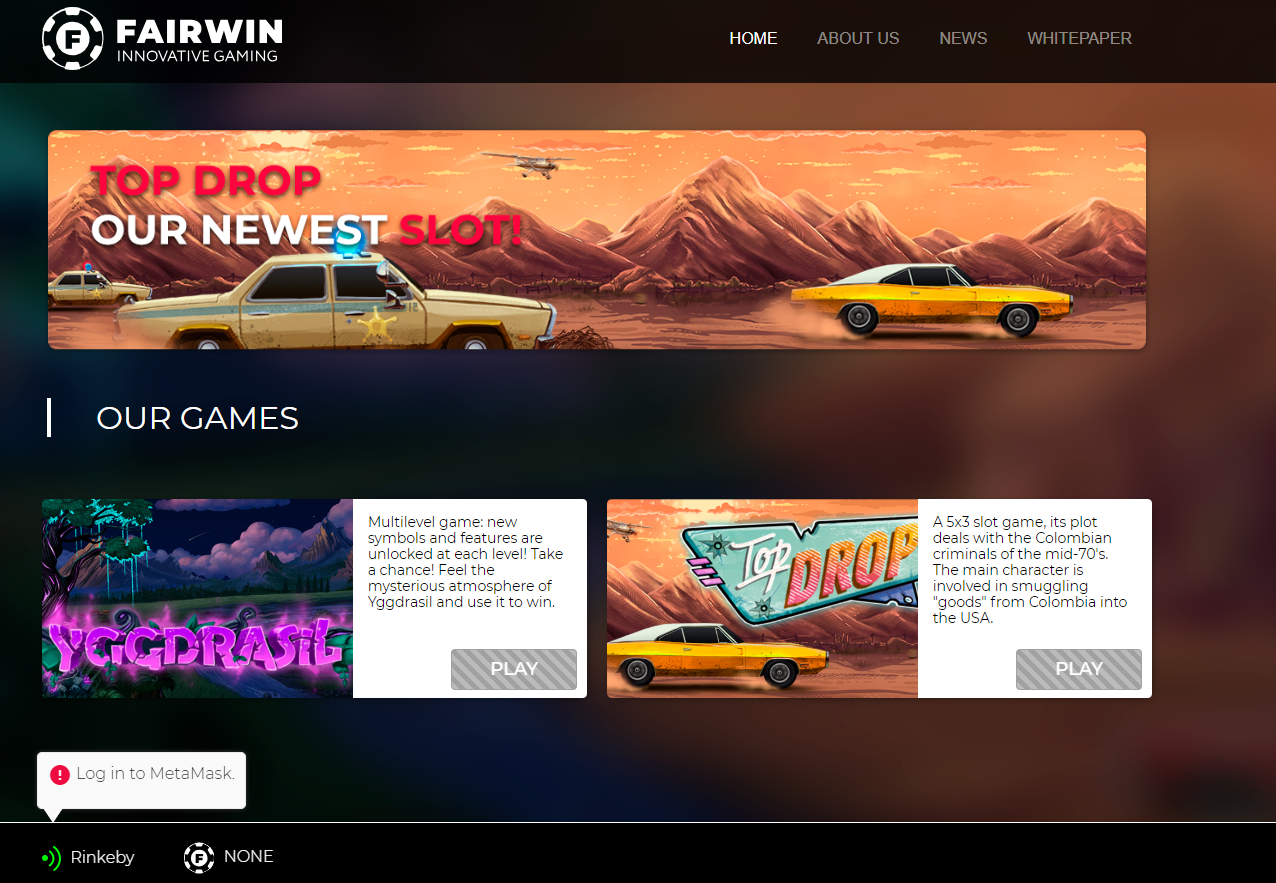 The game lobby will look like this.
How to play on FairWin platform?
Detailed instructions for installing Metamask and testing Ether can be found on our website in the How-To section.
To enter the game, you need to log in to Metamask and click the "Request Tokens" button. After that, FWIN 50000 tags will automatically be added to your account. Then select the game you want to play. You will see the button "Insert markers" in the bottom panel – click on it to add tokens to the game.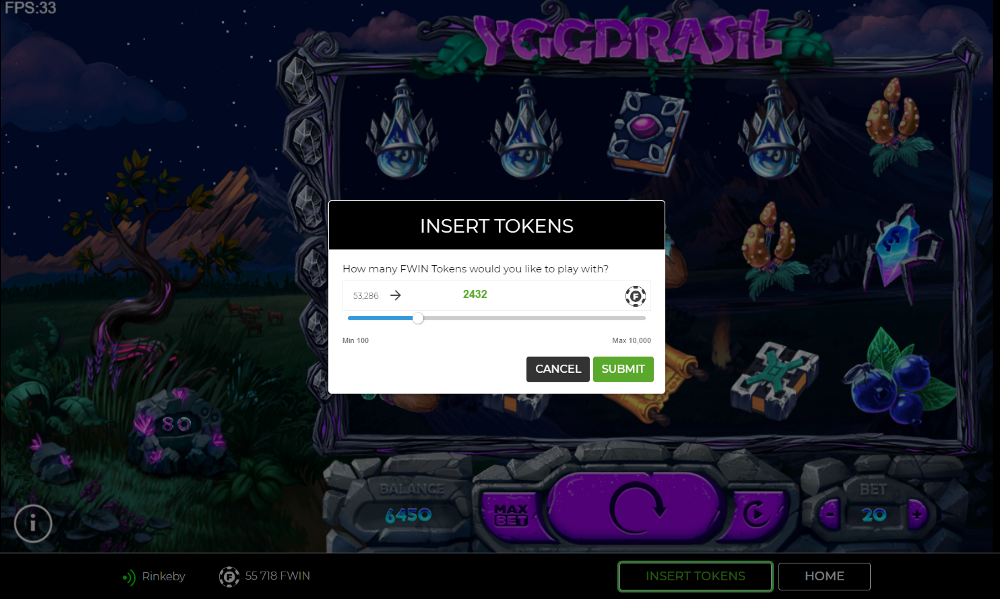 The FairWin platform allows the player to make only two transactions in a block chain. The first is when he enters the tokens into the game, the second when he leaves. All game turns are made in our special FairChannel, which is currently under development.
After entering the tokens, you can start spinning the reels. To withdraw the winnings, simply click the "Home" button in the bottom panel, and the markers that you received in the game will be displayed in your account.
Until you press the Home button and leave the game, all games will be saved. 

That is, even if you close a window, refresh a page, or experience network problems, you remain in the same place in the game where you left off.
At the moment, only Yggdrasil will be in the game lobby, but Top Drop will also be available for a few weeks. We are also developing a game about space cats.
Gameplay Yggdrasil: