FanChain 🏆decentralized sports ecosystem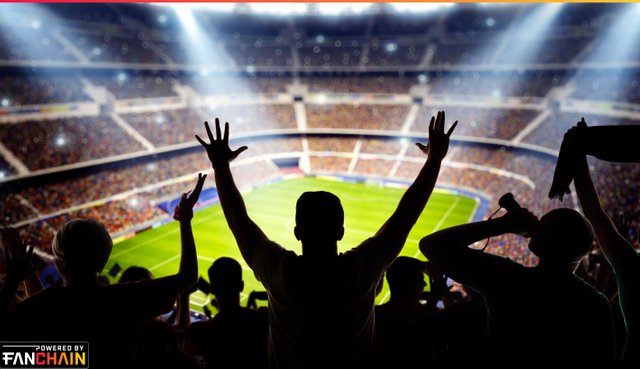 With the advent of social networks and a large number of information resources on the Internet, the world of sports fans has changed significantly. If earlier sports fans had the opportunity to participate when watching any sports broadcast only passively, now they have much more opportunities and resources to Express their thoughts on the Internet. Fans of absolutely different sports categories now have a chance to Express their experiences and thoughts, commenting on the sporting event in any available social networks.
This crazy activity is evidenced by the statistics collected by the researchers, which shows how sharply and quickly the spread of sports content in social resources is growing when a particular match is being played. For example, more than half of all tweets are on the sports theme, during any games, in other social networks such dynamics can be traced. Thus we see how much people like sports and everything connected with it.
Problems
However, despite all this noise and activity of sports fans, very few people think that the simple actions it helps to be lit once again this or that team, and maybe even to any specific athlete. It turns out that we voluntarily advertise any sports games and competitions, and in return do not get anything. No, I'm not saying it's bad, by no means. This is good and even very. But, here is committing their actions we are helping various athletic teams, leagues and events earn even more money. After all, it's no secret that many modern leagues generate multibillion-dollar revenues with the help of social networks. That is, it turns out that there is activity on the part of fans, but there are no incentives for these actions.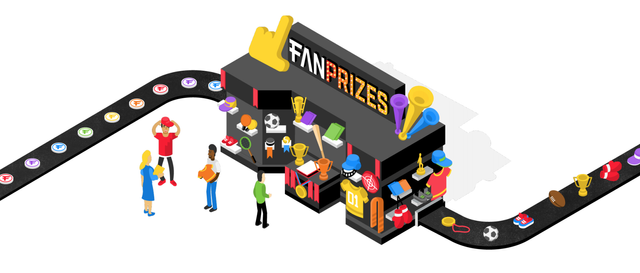 This is what we will talk about today. But to be more precise, we will talk about a project that seeks to align the interests of both parties with its proposal.
About the project
FanChain is a new decentralized project, the main goal of which is to unite the participants of the sports industry and their fans within the global ecosystem, offering them not only useful, but also effective tools for further interaction. This structure intends to use a unique combination of different characteristics to make the platform convenient, open and accessible for everyone.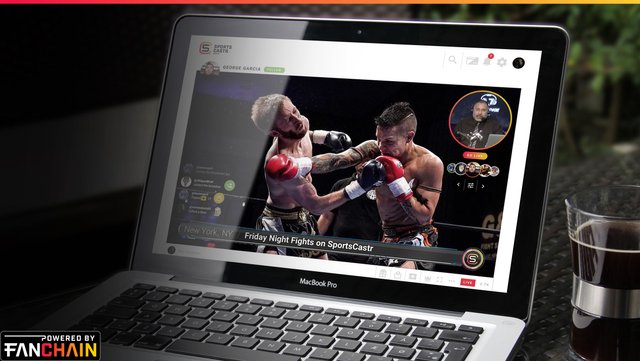 To do this, the developers intend to use their internal token with which it will be possible not only to easily contribute to the development of the system, but also to stimulate various sports communities, leagues, events and other media platforms.
How it works?
I think many people were wondering how it all works in practice and what is the value of those same tokens?! In fact, FanChain is very easy and simple.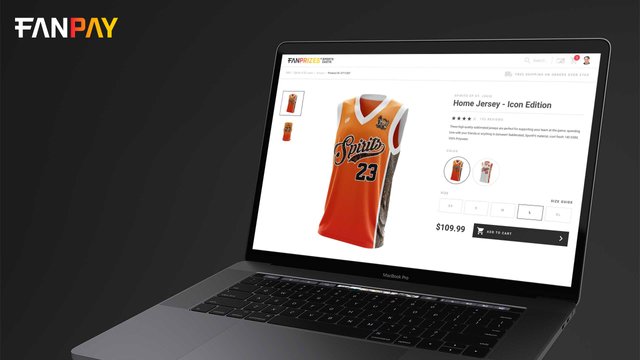 Let's say you are an ardent fan of any basketball team. By registering on FanChain you have a great opportunity to show all your love and attention to this sport and your favorite team, creating their own unique content or comment. You can be rewarded with FanChain tokens for your activity. The more active your position, the more coins you can earn. The tokens earned in this way can be exchanged for any sporting goods of your favorite team, an autograph, a name t-shirt or any other product available in the online store.
Design feature
As it turned out, the FanChain ecosystem itself consists of a large number of tokens, such as FanPay, FanWallet, FanBet and FanExchange. All this allows you to efficiently and effectively perform all the necessary processes and functions in the system, so that each member of the platform received the maximum benefit and pleasure in interacting with FanChain.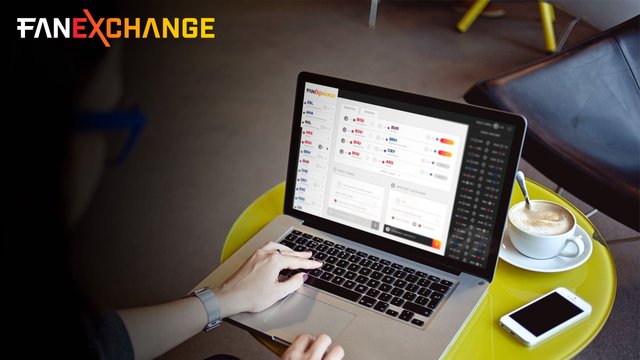 Moreover, the system will feature Fanchain tokens with a special label, each of which will correspond to a particular team, League or sports club. This metadata will allow you to spend the tokens earned by the fan only in the category to which they belong. For example, you actively comment on the event of a football League, for this activity you successfully earn tokens, after which you decide to spend them in the online store for the goods of some hockey team. To prevent this from happening, the developers immediately decided to introduce this kind of categories and labels to FanChain everything was fair.
Advantages
In fact, the concept of FanChain is so cool and interesting that in addition to the benefit of the fans, the developers have prepared a few chips for all leagues, clubs and other sports communities.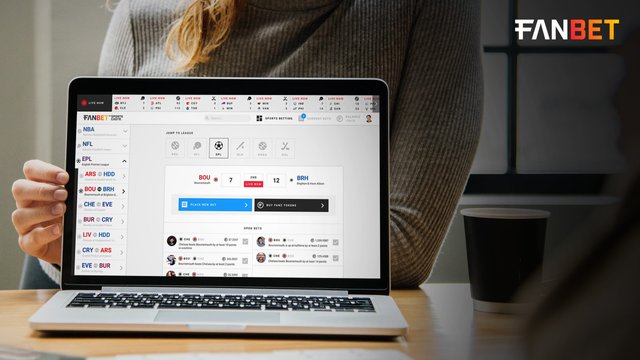 First, all these organizations will be able to create at their discretion various promotions, special offers, contests and other promotional activities. Secondly, they will be able to provide their fans with various kinds of discounts on their digital products or open access to some additional sporting events, where an ordinary user will not be able to get. And thirdly, with the help of such tools in FanChain everyone will be able to find exactly what he is interested in, as well as use exactly what you need.
The details of the ICO
As for tokens, all of them will be developed according to the familiar ERC20 standard. Also FanChain ready to accept and stylistic features ERC 721. But as I mentioned earlier, each League will have its own token label, with which it will be split in the user's wallet.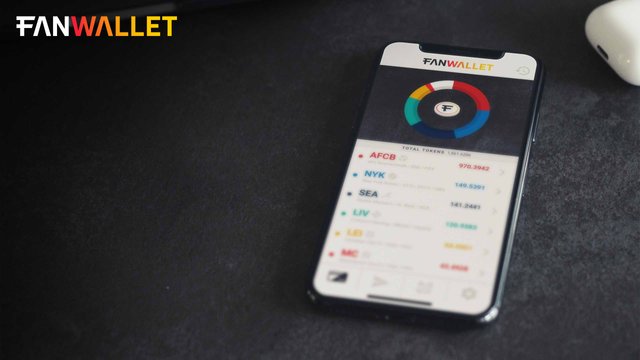 If we talk about the number of tokens that will be issued for the development of this project, it will be 600 million. Only 330 million tokens will be available for public sales.
The distribution of tokens is as follows:

Conclusion
I believe that this project can significantly change the lives of fans around the world. First, they will finally have a decent reward for their daily efforts. Secondly, they will find even more useful tools to interact with their favorite clubs, leagues, games and so on. And thirdly, they will finally have the motivation to make even more useful content for the sake of additional rewards. One word FanChain is a dream for any active fan. And given the list of partners with whom the project is already cooperating, we can safely say that the success of it is ensured.

Therefore, I recommend you not to waste your precious time, and now start to study this project inside and out, to learn more about it and its features. To do this, attach the entire Arsenal of official links of the project, so you can find any answer to your question.
Official resources of the FanChain project:

 WEBSITE: https://fanchain.com


 TELEGRAM: https://t.me/joinchat/HMX3kA5Y_7f1BO7i_jRqSA


 WHITEPAPER: https://fanchain.com/whitepaper/


 ANN THREAD: https://bitcointalk.org/index.php?topic=4423520.0


 FACEBOOK: https://www.facebook.com/sportscastr


 TWITTER: https://www.twitter.com/sportscastrlive


 REDDIT: https://www.reddit.com/r/sportscastr


 LINKEDIN: https://www.linkedin.com/company/sportscastr/


 INSTAGRAM: https://www.instagram.com/sportscastrlive/


 YOUTUBE:https://www.youtube.com/channel/UC03A37ktCbqcnxL72wKJp4g

 AUTHORSHIP:


 MY BITCOINTALK USERNAME: lani123lani


 MY BITCOINTALK PROFILE LINK: https://bitcointalk.org/index.php?action=profile;u=1220105


 MY ETH ADDRESS:0xaeC6B59a69a13FBea61AC87b27Cc50d8F594F923