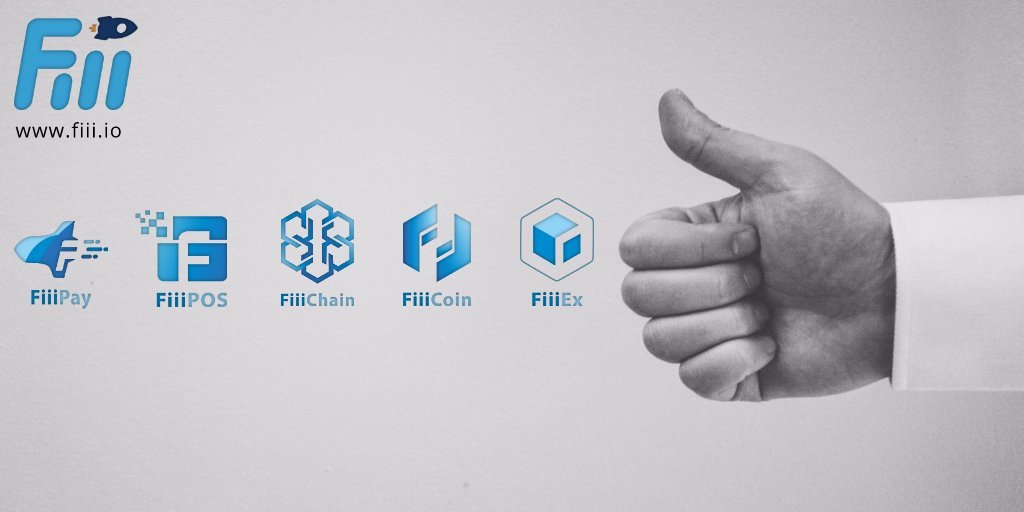 History has proved that every technological revolution had replaced the old one. And people need to adopt the new technologies in order to run the life smoothly. Today a new revolutionary technology is emerging known as blockchain. Blockchain technology is a revolution in the history of mankind. Blockchain technology is a distributed ledger, which stores anything of value securely and transparently. Blockchain is immutible, incorruptible and unhackable.
Blockchain technology has many more opportunities in financial, manufacturing, medical, education and in other fields. And many large organizations began exploring the use of blockchain in their core applications.
Blockchain technology backed cryptocurrencies are the future of financial transactions. Cryptos provide faster, secured, transparent and reliable mode of payments across the world.
Even though the blockchain and cryptocurrency are revolutionary technologies but still there is no practical application available. In order to make cryptocurrencies sustainable and reliable, global adoption of cryptos should have to happen. So that public can use cryptos in their day today life for shopping, financing and in every micro payments.
Fiii project is aiming to make cryptos globally adoptive through commercialization by it's innovative technological approaches. Let's review Fiii ICO in this article.

Project objective
The main aim of the Fiii project is to make cryptocurrencies globally adoptive so that public can use it in their daily life. Thus our present internet driven society can seamlessly and securely make digital payments, store funds and data on blockchain. With FiiiGroup's vision every person around the world will be able to own the revolutionary cryptocurrency, which ultimately improves their lifestyle and way of living.

Principle of Operation
Fiii group's primary aim is to make blockchain technology and cryptocurrency, seamlessly & securely available for public to use in their daily life. Because digital currencies are the future of money. In order to achieve this goal the commercialization of crytos need to happen, so that public can use cryptos in their business. Thus global adoption of crytos will happen.
Dissemination of cryptocurrencies into public is an another way to make it globally adoptive. With this, crytos can be usable in many consumer payment platforms, which helps to make business adoption and price stabilization of cryptocurrencies. This ultimately increases the public's confidence to use the cryptocurrency in every payment systems.
Fiii group wants to create a blockchain powered industry chain which will help people to easily accept and participate in digital technology. In order to achieve this Fiii group has many technological approaches such as FiiiPay, FiiiPos, FiiiEx and FiiiCoin. Let's discuss them one by one.
FiiiPOS
FiiiPOS is the ultimate device which will make cryptocurrency widely acceptable in every global business. Presently it is the only mobile payment POS terminal device in the world which accepts more than 1500 cryptocurrencies. This device runs on Android OS and has multitude of functions such as NFC, GPS, Bluetooth 4.0 and code scanning. It enables mainstream crytos to carryout small transactions at lighting speed with low fee.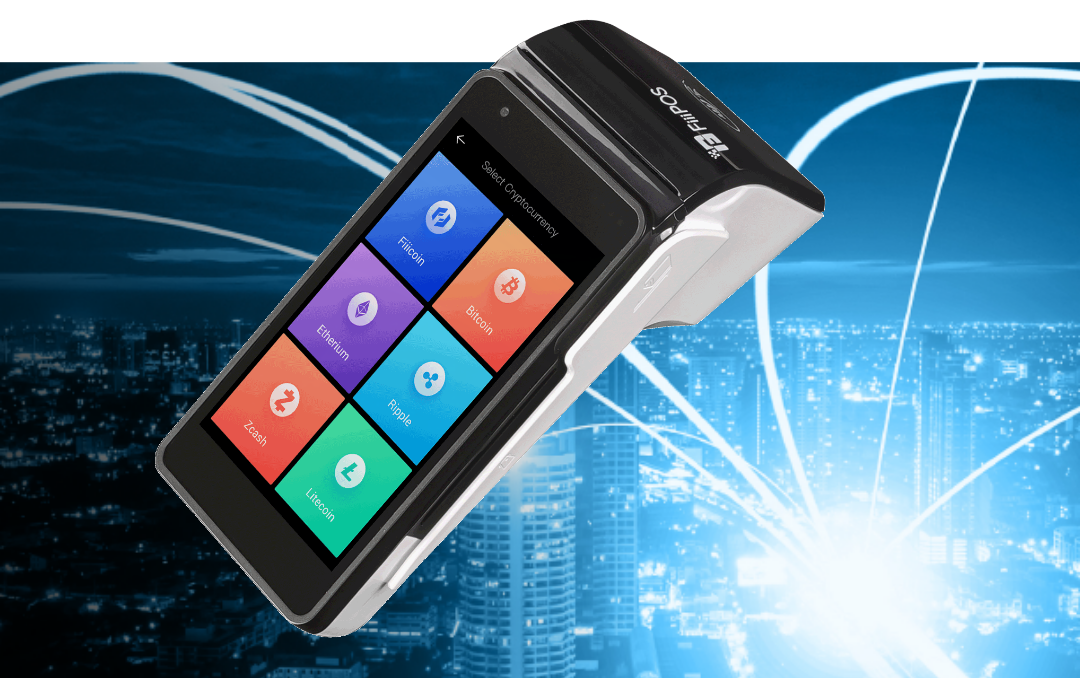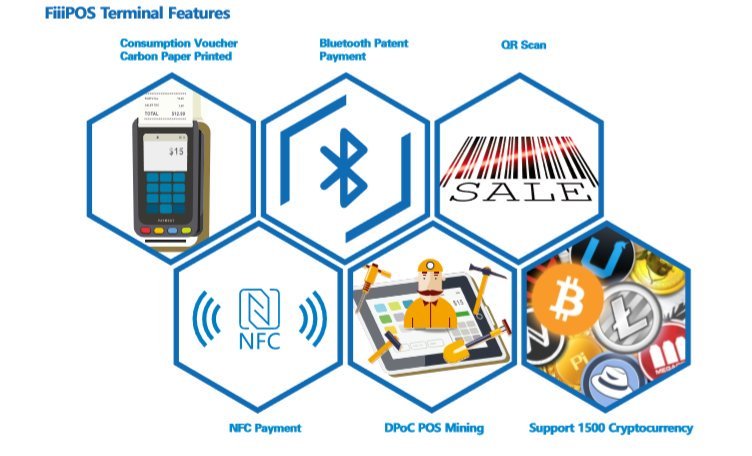 FiiiPay
FiiiPay is a multifunctional e-wallet application. Which offers to store and make transactions online/offline with more than 1500 cryptocurrencies. It's API is used to make payments with shopping websites. FiiiPay has patented Bluetooth 4.0 Beacon technology support, which helps to broadcast payment data with POS terminals even during offline mode. It also has NFC payment support as available in Apple pay, Samsung pay etc.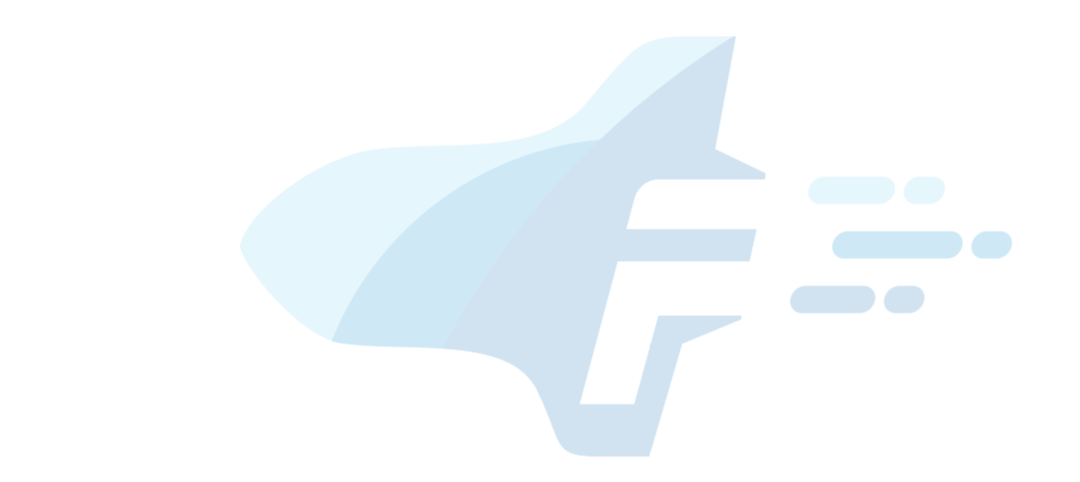 FiiiEx
FiiiEx is a digital cryptocurrency exchange, similar to all other crypto exchanges. The main difference is that FiiiEx supports FiiiPay and FiiiPOS which enhances it's capabilities. Users can trade with Bitcoin, Ethereum, FiiiCoin and with other cryptos on the FiiiExchange. FiiiEx complies with relevant laws and regulations.
FiiiChain
FiiiChain is a blockchain technology developed by FiiiGroup, it is the foundation of every FiiiGroup products. FiiiChain has more enhanced features and versatile capabilities which supports highly secured transactions. It has many beneficial characteristics such as high speed, security, resistance to threats and energy efficiency. It helps to build blockchain Software as a service (SaaS) for sharing data service. FiiiChain supports various business models and stores countless types of shared data. This provides high stability and reliability for users.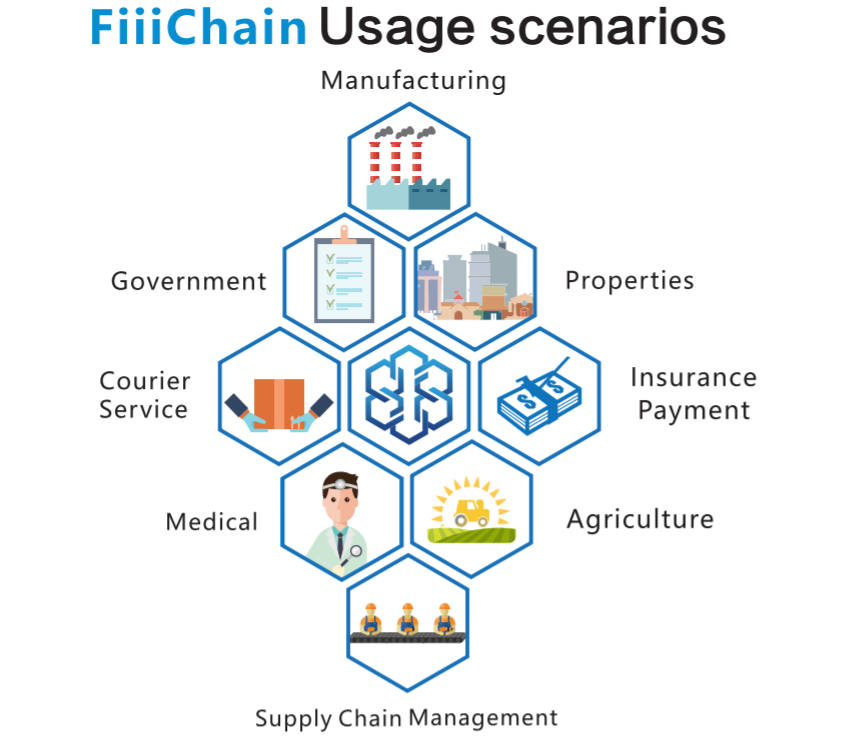 FiiiCoin
It is a FiiiGroup's private chain cryptocurrency created to provide stable commercial viability.
It provides user-friendly faster, efficient and reliable cryptocurrency, to use for daily activities. It helps to commercialize cryptos, helps to make cross border payments. It is a stable, safe, energy efficient and provides low transaction fee.
Delegate Proof Of Capacity (DPOC)
FiiiCoin supports DPOC consensus algorithms, which are in compliance with 21st century technological developements. DPoC supports low power consumption mining agents and storage for POS mining features. The DPoC mining technology is aimed to capture people's attention and to increase market acceptance. The DPoC ensures FiiiCoin Network is fully operational, merchants will earn revenue and reduces transaction fees.
Advantages of FiiiCoin
• It is simple, user-friendly and easy to use
• People can use it in daily life activities
• FiiiGroup products provides a strong commercial and business base for FiiiCoin
• It will remove country barriers and provides easy global payment solution
• It consumes low energy for sustainable mining
• Lightning network provides fast and instantaneous transactions
• It is fast, stable, safe and secure Crypto coin
• Transaction costs is very less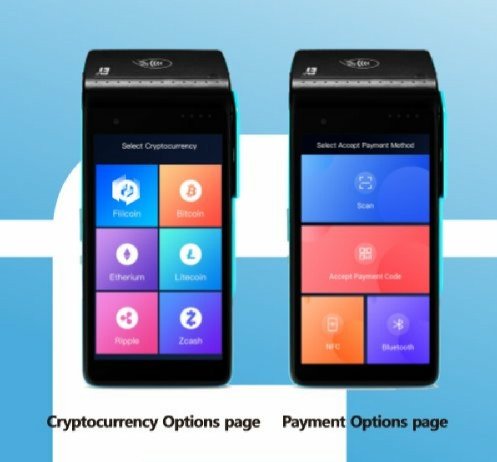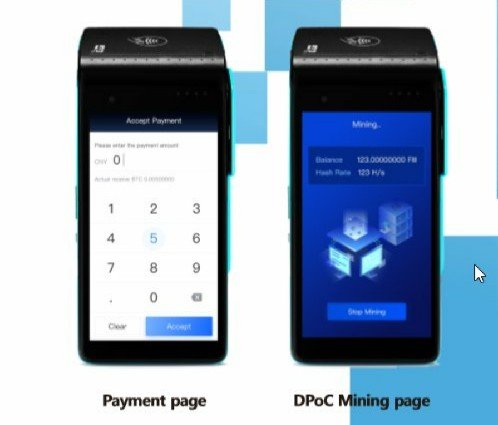 Token structure
• Token ticker: Fiii
• Total supply: 5.000.000.000
• Coins for sale: 420.000.000
• Softcap: US$ 15.000.000
• Hardcap: US$40.000.000
• Token price: $0.12
Token distribution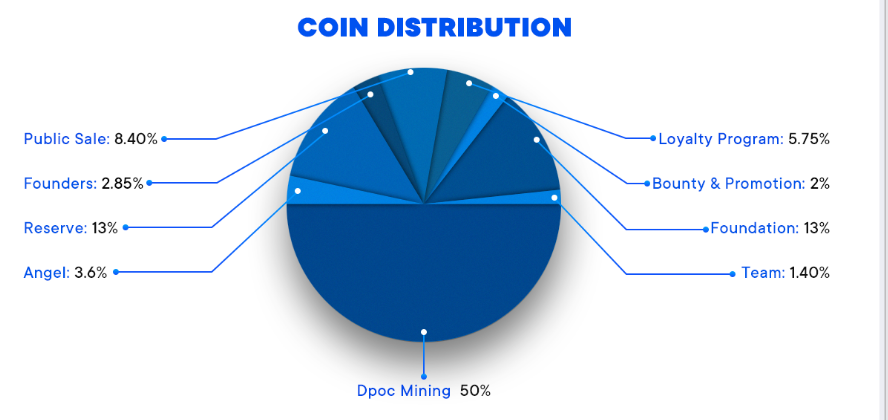 Team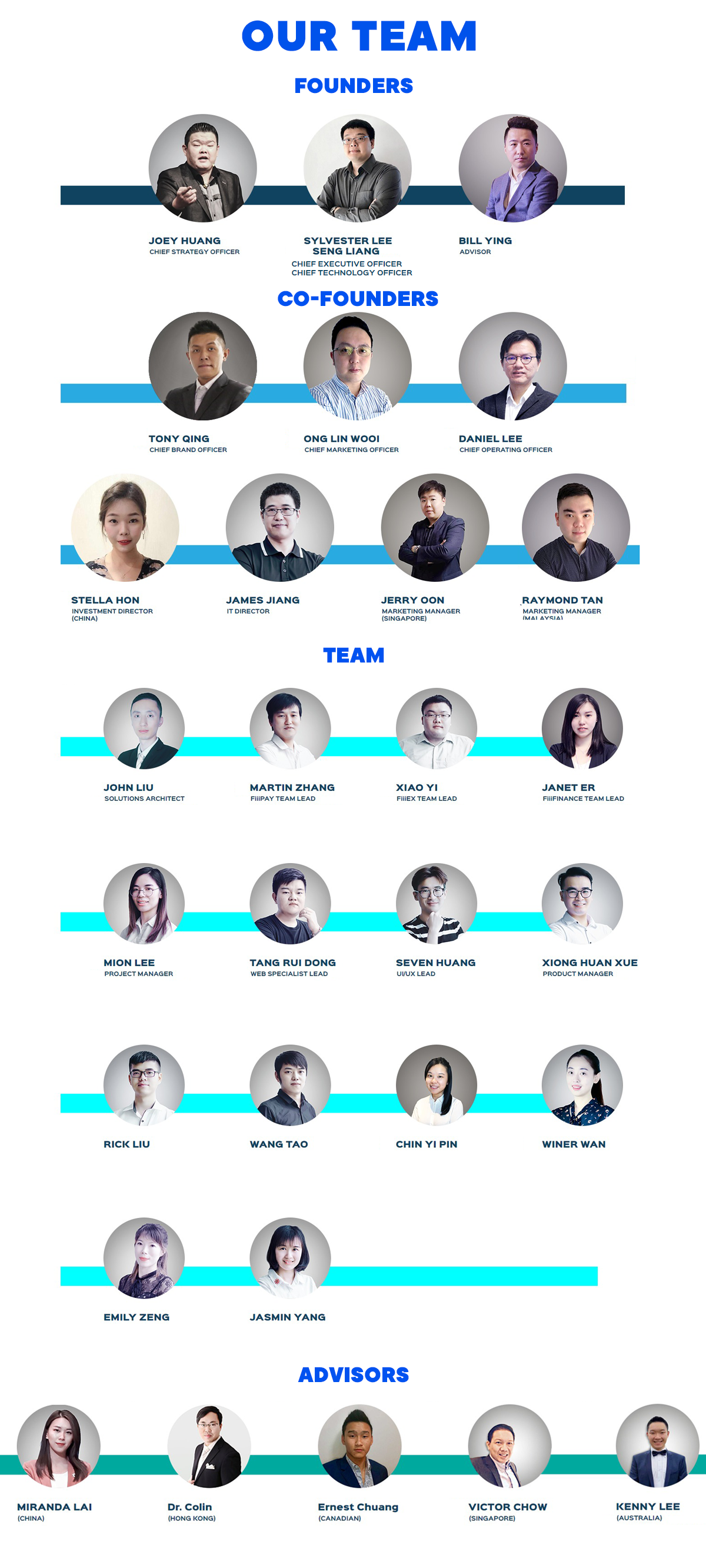 Roadmap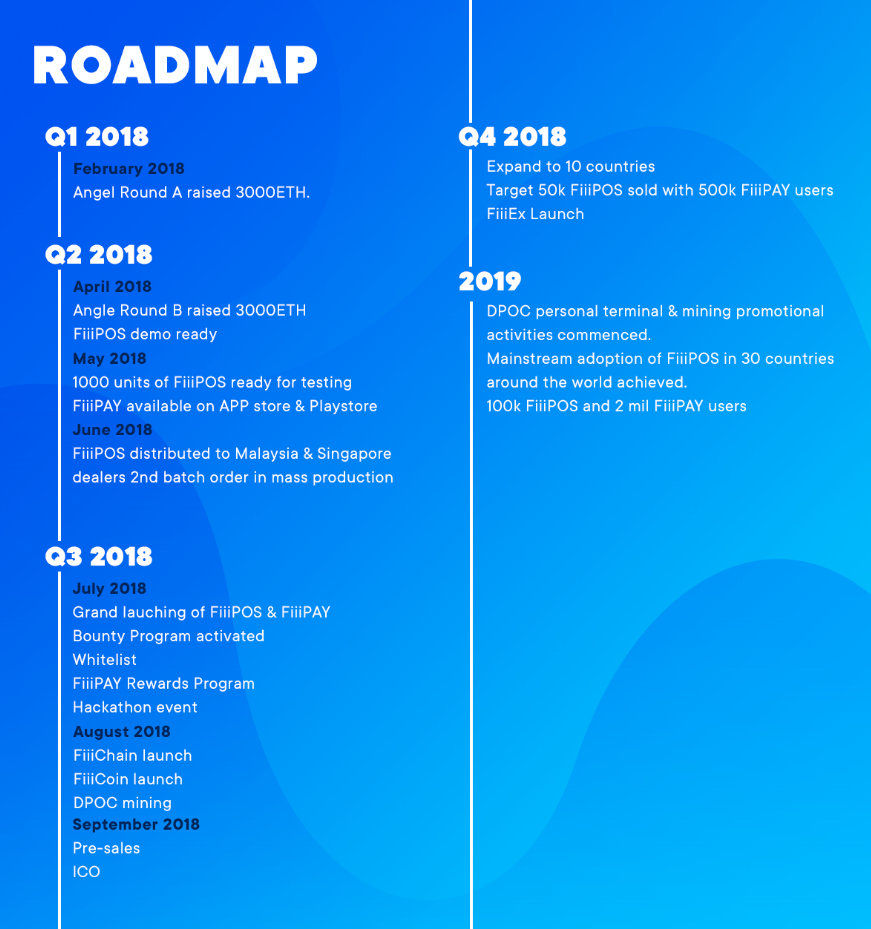 Conclusion
Fiii project is on the mission to make global widespread acceptance and adoption of cryptocurrencies. With FiiiGroup products it will be achievable in near future. FiiiGroup makes commercialization of cryptos for global adoption. Thus people will become a part of futuristic revolutionary mode of digital payment technology. It is a very promising and real use case project to invest.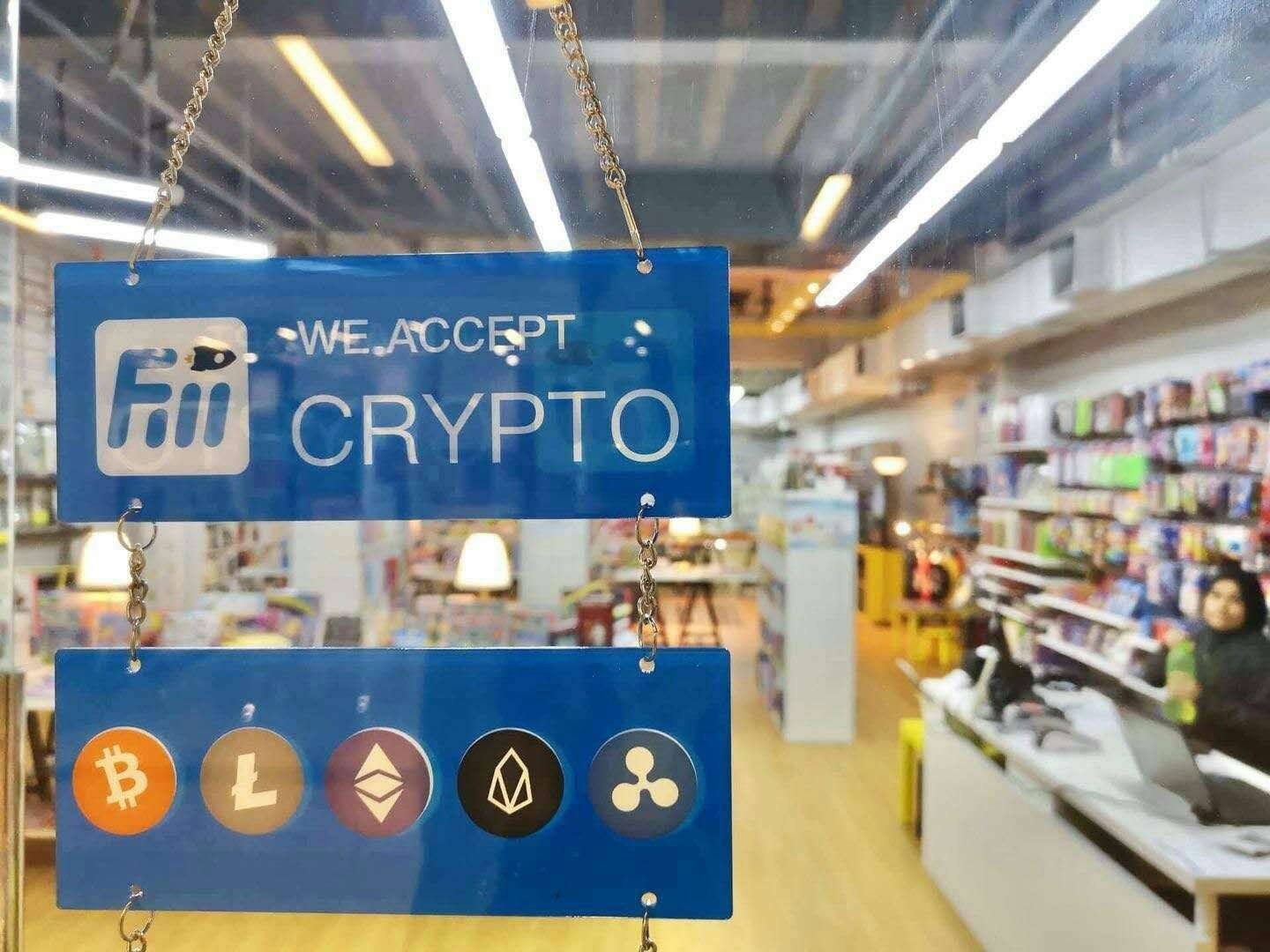 Learn more about Fiii Project:
Website: https://fiii.io/
Read whitepaper: https://fiii.io/images/doc/whitepaper.pdf
Telegram: https://fiii.io/t.me/fiiicommunity
Facebook: https://m.facebook.com/fiii.io?tn=-UK-R
Twitter: https://twitter.com/FiiiLab
Medium: https://medium.com/fiiilab
LinkedIn: https://linkedin.com/company/fiii-lab
YouTube:https://www.youtube.com/channel/UC7qJ5DmWT81e0XWTvinwpwg
Bitcointalk profile link: