Cryptocurrency is the future of economics of the world. Many experts believe that cryptocurrency will be used by people for daily transactions. But still these Cryptocurrency community facing some problems. Because of which Crypto community is not growing in number. Which results, huge drop in cryptocurrency marketcap. One of the reason for crypto community is not growing is because of crypto currency not accepted all over the world. Hence the demand of crypto currency is less Hence people not adopting crypto for daily usage. But new projects are launching to solve this problems such as FiiiCOIN.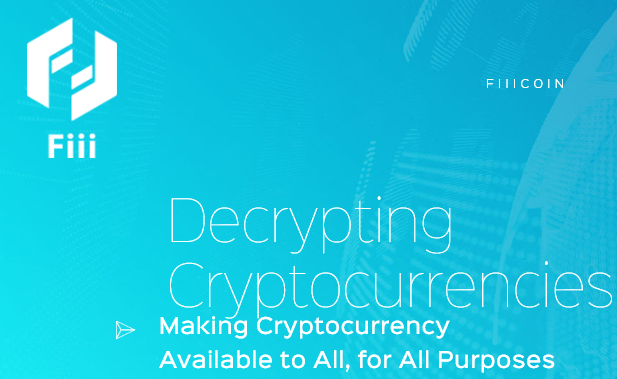 About FiiiCOIN:
FiiiCOIN is developed on Fiiichain which is developed based on blockchain mechanism DPoC (Delegate Proof of Capacity).DPoC (Delegate Proof of Capacity) is fully developed and own by FiiiCHAIN. FiiiCOIN is compatible for almost platforms like Computer, Smartphones,Tablets.
You can use the free space available in any devices to mine FiiiCOIN. Also time require for conforming transaction and cost for transaction is less than other cryptocurrency. Which will increase the adoption of FiiiCOIN in market.
People says Blockchain technology can not be hack. But it can be hacked with very fast computers know as quantum computers. So threat of these computer is still there. But Fiiichain DPoC is design to resist the quantum computers which reduce threat of hacking. there many more good features of Fiiichain and FiiiCOIN which are listed below.
Features of DPoC (Delegate Proof of Capacity):-
1.Low Energy consumption
2.High-speed & high-frequency trading
3.Enhanced network security
4.Resistance to quantum computers
5.Lower entry threshold
6.Mining can be conducted using mobile devices such as tablets & smartphones
Fiiicoin is launching there services of FiiiATM. This will available worldwide. So you can convert cryptocurrency to fiat money and withdraw at these ATMs.
TEAM:-
Team working on project is very important in success of any project.If team is not capable the project can not complete its goal. But about this project I don't think there will be any problem. Because team having very good experience. Team is very capable of executing plans and achieving goals. This project can complete there milestone early with such experience team. Below mention are the member of team work on Fiii project.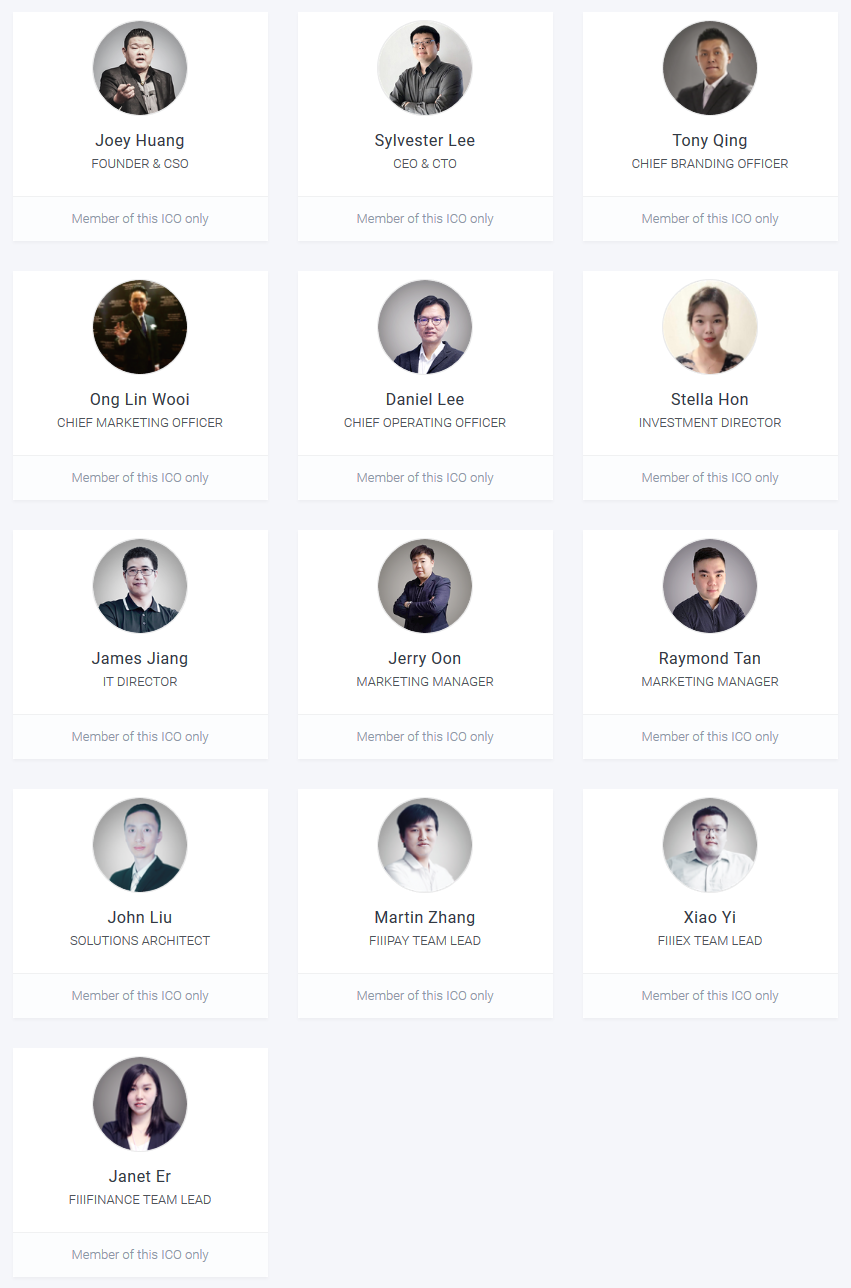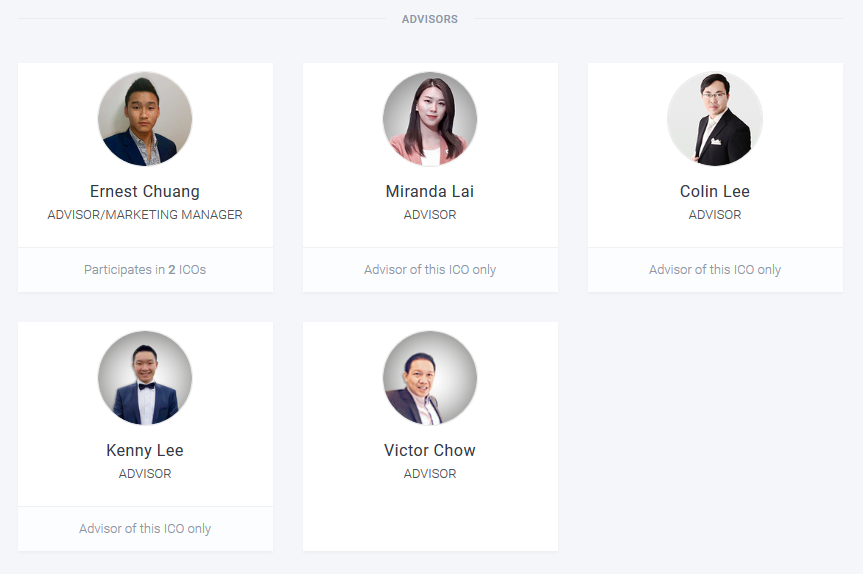 TOKEN INFORMATION:-
Token : FIII
Platform : Own Blockchain
Token Price : 0.12 USD
Token for sale : 420,000,000 FIII (8%)
Token supply : 5,000,000,000 FIII
TOKEN SALE INFORMATION:-
Soft cap :- 15,000,000 USD
Hard cap :- 40,000,000 USD
Accepting :- BTC, USDT
Restricted countries :- Iran, North Korea, United States of America
Know Your Customer :- Yes
Whitelist :- No
Bonus :-
25% Pre-Sale 1 (1/10-10/10)
20% Pre-Sale 2 (11/10-20/10)
0% ICO (21/10-31/12)
Presale of FiiiCOIN is started and you can buy there coin with attractive bonus.So don't wait if you want to invest in this amazing process. Also do your own study before invest in project. For more information visit there official website https://fiii.io/. Also you can read there yellowpaper at https://fiii.io/images/doc/fiiicoin.yellowpaper.v01.pdf. Don't forget to join social media channels of Fiii for latest update. The links of social media is given below. If you have any questions then please join telegram group. link of telegram link is given below.
LINKS:-
Website:- https://fiii.io/
Yellowpaper:- https://fiii.io/images/doc/fiiicoin.yellowpaper.v01.pdf
Bitcointalk ANN link:-https://bitcointalk.org/index.php?topic=5027077.0
Twitter :- https://twitter.com/FiiiLab
Facebook:- https://www.facebook.com/fiii.io/
Telegram:- https://t.me/fiiicommunity
Github:- https://github.com/FiiiLab
Reddit:- https://www.reddit.com/user/FiiiLAB
Bitcointalk profile