FLOGmall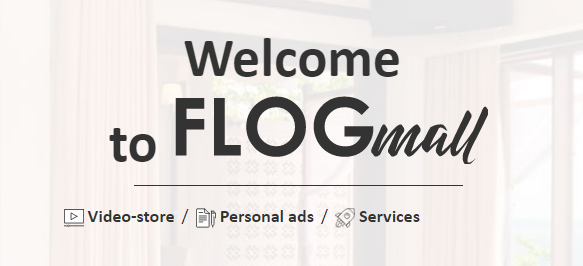 A platform created for those looking to buy or sell various goods and services using tokens. FLOGmall is an international e-commerce platform launching a revolution in the world of investment, and created for users from all over the world, who sell and buy various products and services with tokens. . FLOGmall is a service without any real analogues. Stores will be displayed on FLOGmall in a new, unique format called LiveStore. The "live store" is a combination of blog and video content about sellers, stores, goods, and services.
This option allows sellers to make a video presentation for their store, personally address their target audience, publish video overviews for each product or service, as well as maintain a videoblog about important events or sales at the store, tripling online sales of goods through streaming. When working with FLOGmall, sellers will no longer have a need for expensive marketing. FLOGmall makes it easy for them to create their own marketing campaigns to directly attract buyers. Buyers using FLOGmall platform will have the opportunity to purchase mass-market goods for cryptocurrency
The FLOGmall platform is designed to solve problems at the same time both sellers and customers will benefit. An individual and transparent approach to the goods and services purchase at attractive prices is possible only in the absence of the retailers and wholesale distributors intermediation. Customers should decide by themselves what goods and services they want to order. The main goal of the FLOGmall platform is to provide customers with the opportunity to choose what they need, rather than what it is profitable for retail chains to sell. Sellers working with FLOGmall will not need expensive marketing. FLOGmall allows to create easily your own marketing programs to encourage customers directly. Thanks to the new LiveStore format, the seller has the opportunity to present the product in a more qualitative way, to increase the trust index to his own business, to win a loyal audience and, as a result, to increase sales. Various electronics, appliances, clothing, and other day-to-day items will now be available to token holders. It would be as if Ebay, Amazon, or Alibaba shared profits with average people just because users are buying and selling goods and services on their platforms. FLOGmall provides an opportunity to buy and sell goods and services with cryptocurrency in any part of world.
What is the difference between the FLOGmall and other e-commerce platforms?
FLOGmall brings and provides users the opportunity to buy and sell goods and services for cryptocurrency from different part of the world. FLOGmall provides Live stores with convenient navigation for users. Live store brings a unique opportunity of the platform allows sellers to present their goods or services in a favorable light through the video content and consumers can take a fresh look at the impersonal stores. It has thousands of personal ads for goods and services and provides cashback and discounts for tokens. FLOGmall has secure purchase with the use of smart-contract. FLOGmall is available to buyers from all over the world. Goods and services can be purchase with any altcoins. FLOGmall gives honest feedback about every seller. It also provides ample opportunities for bloggers to promote products via the internet. Free platform with minimum charge for additional services. Access to a new growing market of cryptocurrency holders with high purchasing power. Equal opportunities for all sellers at an early stage of goods placement on FLOGmall.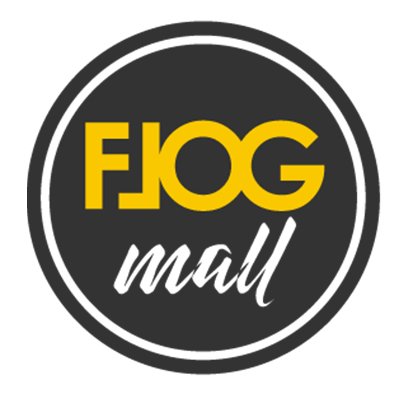 FOR PROFESSIONAL RETAILERS AND RETAILERS
1. Access to customers worldwide
FLOGmall will remove international barriers. Our site is not limited to the local audience of a particular country or city. We combine the headlines of cryptoassets all over the world.
Depending on the characteristics of the logistics (when selling goods) or the service provided, the vendor selects independently the geography of the work and the language of communication with customers.
FLOGmall makes it literally possible to declare your business to the whole world!
2. Savings in commissions for payment systems
At FLOGmall, transactions are conducted directly between the customer and the seller, allowing you to avoid taxed payment services and the transfer fee remains minimal.
In the optimization of the tax administration, the seller takes care of himself.
All transactions in FLOGmall are exchanges, which from a legal point of view are not subject to tax in most jurisdictions.
3. Own live store on the finished platform
Today's mobile device capabilities, powerful integrated video cameras and overall Internet availability worldwide open up revolutionary opportunities for presenting your own products and services through video.
4. Quick start of sales
Serving retailers, an effective and affordable tool for international trade, with a ready interface and loyal customers, ample opportunities for the uniqueness of your own online store.
The vendor doesn't need to create complex and expensive IT solutions alone, as FLOGmall already has everything you need to work.
5. Promotion through bloggers
One of FLOGmall's priorities is to build a community of blogs around itself, interacting with the client audience. The seller can request an overview of their blogger's products or services, receiving live feedback and a massive influx of loyal customers into their business.
6. Free site with minimum charges for additional services
The FLOGmall output is free of charge. Additional payment is made only for related services, after the seller has verified in practice the feasibility of our site for your business.
7. A range of additional services for professionals.
The seller has the opportunity to purchase additional services on a fee basis for mallcoin chips. Advertisements/stores with applied service packages receive priority in the rotation of the site search.
8. Access to a new and evolving market for cryptographers with a very solvent audience.
The exchange of goods and services in tokens will open wide access to the audience of customers who own them. And since the use of tokens is mainly related to trade and mining, there will always be a guaranteed number of customers who want to buy goods and services at FLOGmall.
THE PRODUCTS AND SERVICES YOU CAN FIND AT FLOGMALL WHAT?
FLOGmall is a great aggregator for all crypto community, which is not limited to a particular category of goods or services. We bring you millions of products, from electronics and clothing to Accessories and car or rental housing. It's all what you're used to buying at a regular store for paper money. FLOGmall is one of the platforms, hundreds of altcoins and dozens of hours saved to search for goods or services obtained for cryptocurrency.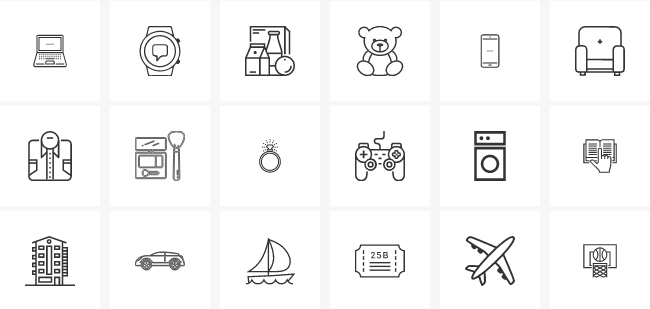 For more info visit could directly to existing links below:
Website : https://flogmall.com
Twitter : https://twitter.com/flogmall
Facebook : https://web.facebook.com/flogmallico
Telegram : https://t.me/flogmallen
Whitepaper : https://flogmall.com/wp/