Trade, be it buying and selling of goods and services has been prevalent for centuries. No one can be self-sufficient. And this brings out the need for demand and supply of goods and services. Transactions have been going on all over the world for centuries, locally, and across locations. Keeping the same concept in mind, now think electronic.
It's interesting to look back at the growth of online sales and think forward to how much further they can grow at the expense of traditional channels. Electronic transactions have been around for quite some time in the form of Electronic Data Interchange or EDI. EDI requires each supplier and customer to set up a dedicated data link (between them), where ecommerce provides a cost-effective method for companies to set up multiple, ad-hoc links. Electronic commerce has also led to the development of electronic marketplaces where suppliers and potential customers are brought together to conduct mutually beneficial trade.
E-Commerce, also known as e-Business, or electronic business, is simply the sale and purchase of services and goods over an electronic medium, like the Internet. It also involves electronically transferring data and funds between two or more parties. Simply put, it is online shopping as we commonly know it. E-Commerce started way back in the 1960s when organizations began to use Electronic Data Interchange (EDI) to transfer documents of their business back and forth. The 1990s saw the emergence of online shopping businesses, which is quite a phenomenon today. It has become so convenient and easy, that anyone can shop for anything right from a living room, with just a few clicks. This has evolved more with the emergence of smartphones, where now, you can shop from anywhere and anytime, with a wireless device connected to the Internet. Now you can search for almost any product or service online, without having to go anywhere physically.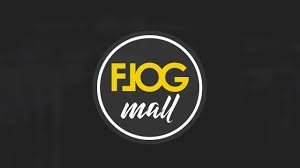 FLOGmall is an international e-commerce platform launching a revolution in the world of investment, and created for users from all over the world, who sell and buy various products and services with tokens. . This platform provides a service without any real analogues. Stores displayed on FLOGmall platform will be presented in a new, unique format called LiveStore. Livestore is a combination of blog and video content about sellers, stores, goods, and services.
FLOGmall provides the platform which is designed to solve problems at the same time both sellers and customers will benefit. Individual and transparent approach to the goods and services purchase at attractive prices is possible only in the absence of the retailers and wholesale distributors intermediation. . The main goal of the FLOGmall platform is to provide customers with the opportunity to choose what they need, rather than what it is profitable for retail chains to sell. Sellers working with FLOGmall will not need expensive marketing. FLOGmall allows to create easily your own marketing programs to encourage customers directly. Thanks to the new LiveStore format, the seller has the opportunity to present the product in a more qualitative way, to increase the trust index to his own business, to win a loyal audience and, as a result, to increase sales. FLOGmall platform mission is to change completely the goods and services market, by using extensive experience, in-depth knowledge, as well as the interest of the largest sellers and ordinary users all around the world.
OPPORTUNITIES
FLOGmall provides wide opportunities for customers, sellers and participants.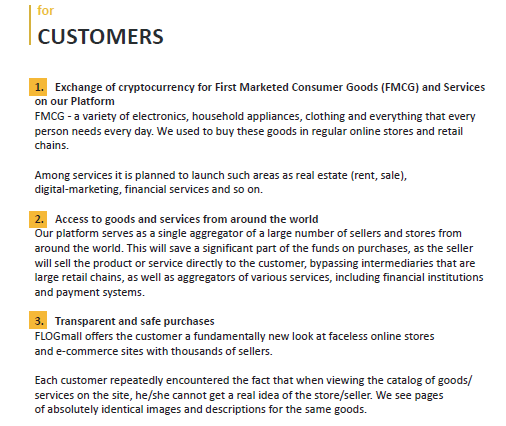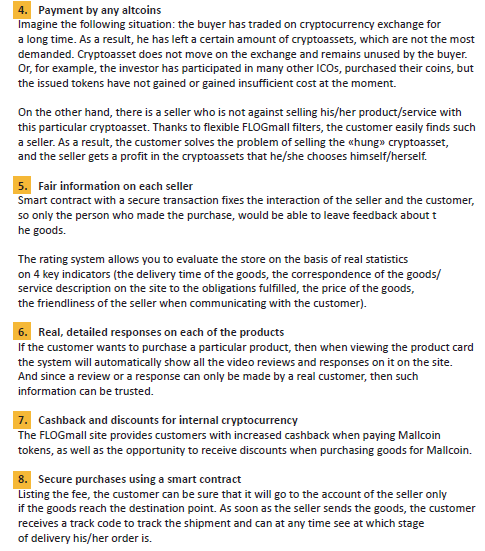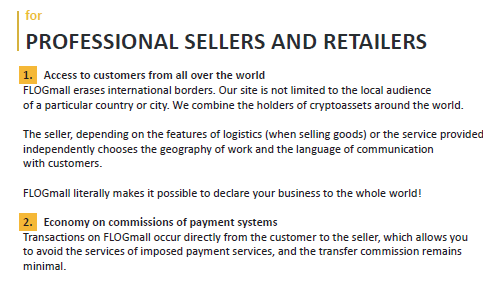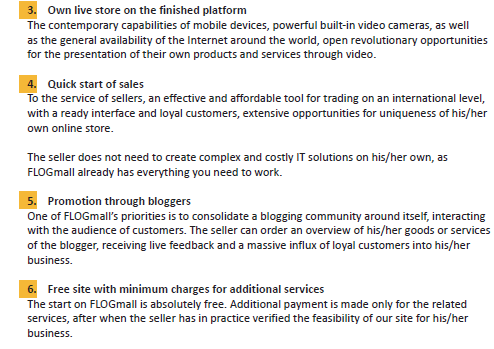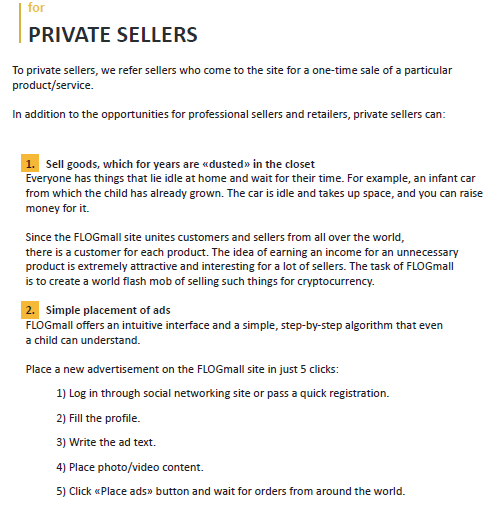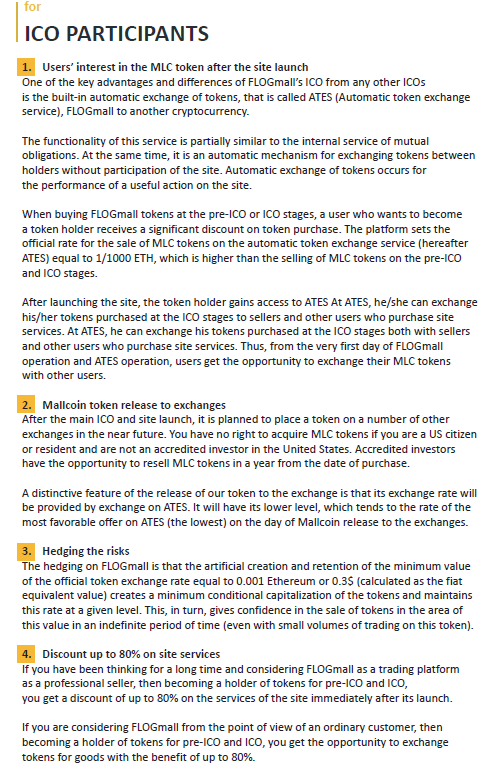 What is the difference between the FLOGmall and other e-commerce platforms…
FLOGmall brings and provides users the opportunity to buy and sell goods and services for cryptocurrency from different part of the world. It also provides Live stores with convenient navigation for users. The Live store brings a unique opportunity of the platform allows sellers to present their goods or services in a favorable light through the video content and consumers can take a fresh look at the impersonal stores. It has thousands of personal ads for goods and services and provides cashback and discounts for tokens. 
FLOGmall has secure purchase with the use of smart-contract. Furthermore, it is available to buyers from all over the world. Goods and services can be purchase with any altcoins. 
FLOGmall gives honest feedback about every seller. It also provides ample opportunities for bloggers to promote products via the internet. Free platform with minimum charge for additional services. Access to a new growing market of cryptocurrency holders with high purchasing power. Equal opportunities for all sellers at an early stage of goods placement on FLOGmall. FLOGmall is a multi-format free-of-charge bulletin board and an online store platform that brings together sellers and customers of products/services with tokens all around the world.
FLOGmall is a contemporary ecosystem of goods and services purchase and sale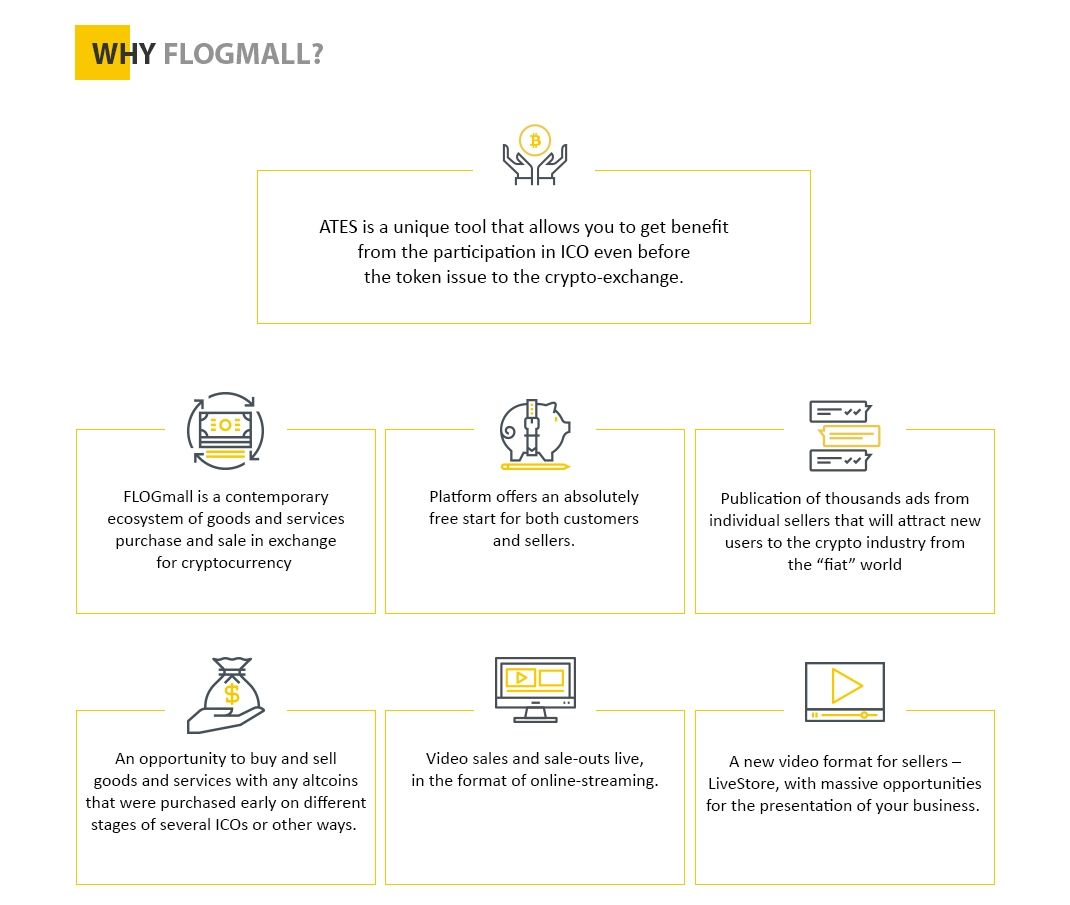 MALLCOIN TOKEN (MLC TOKEN)
FLOGmall provides an open source cryptographic token – Mallcoin. Mallcoin – cryptocurrency, which can be exclusively paid in the FLOGmall platform. This token will be used as the payment unit for all transactions in the FLOGmall system and as a basis for interacting with other digital services. Calculation using a token outside the platform is not possible. Mallcoin is a limited-edition token. He is not exposed to inflation in the long run. Mallcoin tokens are equivalent and translatable. It is planned to sell tokens on cryptocurrency exchanges.
TOKEN DISTRIBUTION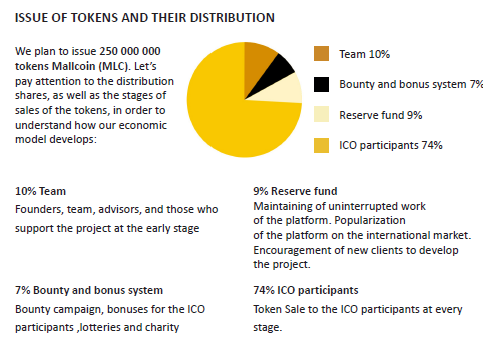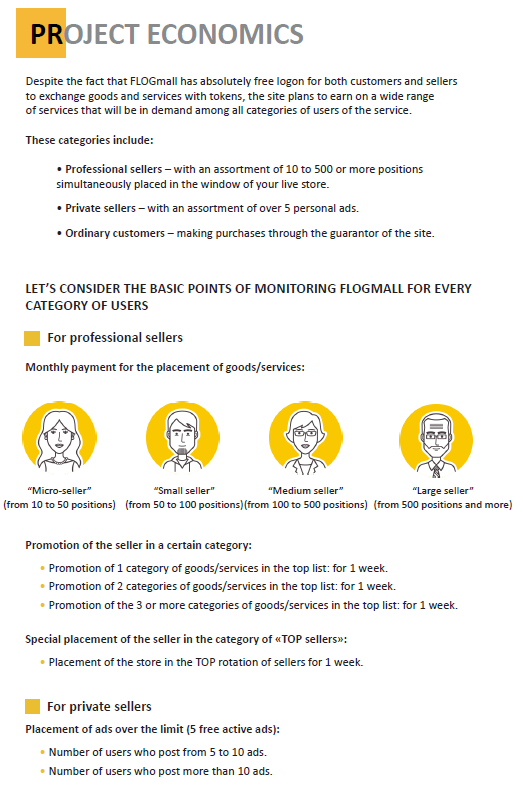 ROADMAP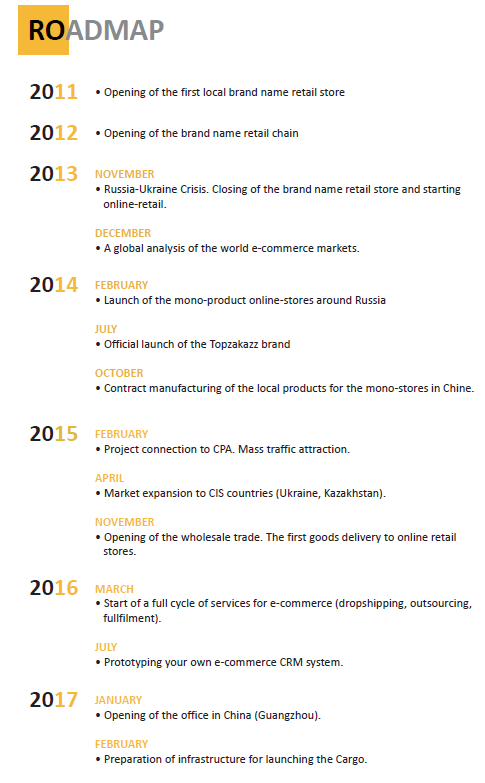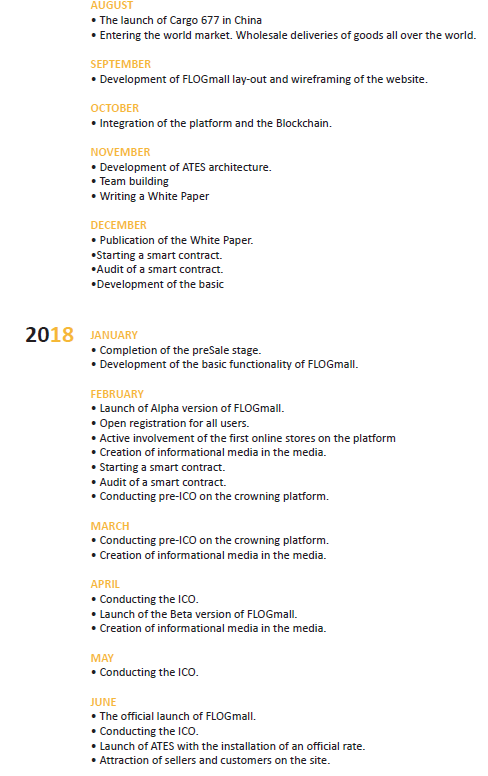 For More Information:
Author: vespa panjang
MyEthAddress: 0x73d704F72440F0dDA507ADb95C22c2901bDB134B