FLOGmall – an International E-Commerce Site

INTRODUCING
FLOGmall is an e-commerce site created specifically for Global Users, regardless of distance or User domicile. FLOGmall allows its Users to sell a wide range of products and services using the token FLOGmall provides. Just like inside the Mall, Users will be able to find different types of products and services provided by other Users, but in a simpler form aka LiveStore. LiveStore is just like a collection of video content, but LiveStore contains a variety of writings and blogs about sellers, stores, goods, and services. FLOGmall will make your shopping activities simpler and easier.

Getting Started Development
The FLOGmall team creates a feature, wherein Users can view directly through Livestore about sellers, stores, goods, etc. provided in the FLOGmall Platform. Inside Livestore Seller may show a percentage of the video directly, so that User knows how Seller works or how the Product is made. Additionally Seller may also advertise, insert important messages, online video announcements (streaming) directly on the FLOGmall Platform, so Users know about the developments of the Seller's store or get information on discounts directly.

The FLOGmall team also provides a token, which can be used to transact, and earn a cashback or discount for every use of this token. Each transaction is secured by a smart-contract system, so the level of transparency in this Platform is unquestionable. Users will be greatly benefited by using tokens in any of their deals, as they cost less and are also safer. In addition, Team FLOGmall also created a feature, where Pengguan can buy and sell goods/services for more than 1800 different altcoins. That way FLOGmall also stimulates a huge growth for altcoin transactions. The FLOGmall team also developed a feature filter, where the User can filter the results of the Seller he wants so that the User can avoid the Seller who has a bad reputation. FLOGmall also lets users create their own online store with anonymous systems, and any opening of stores or services on the FLOGmall Platform is not taxable.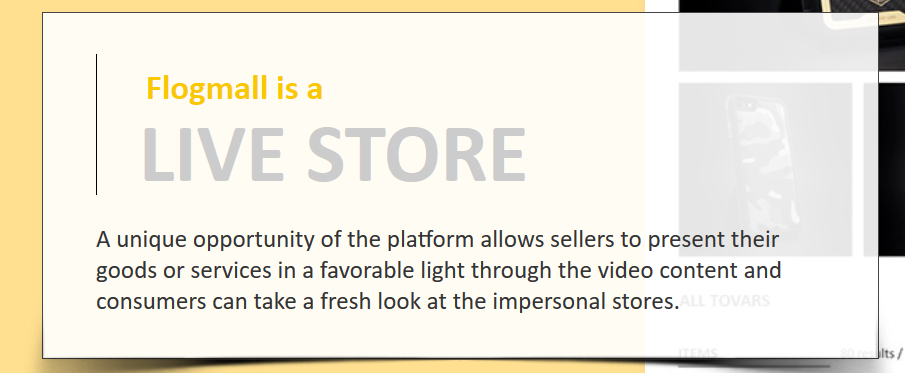 Why Blockchain?
We designed this platform to run using blockchain technology as the basis for our platform development. Because since it first appeared, blockchain comes with the offer of fast and secure online transactions and supports all types of data and cryptocurrency. Blockchain technology uses a system, where every transaction is recorded and can not be changed forever, so transactions can be maintained and reduce the possibility of data fraud. The blockchain is inherently resistant to the modification of the data involved. The blockchain is a growing list of records, called blocks, connected and secured using cryptography. Each block usually contains a hash pointer as a link to the previous block, timestamp, and transaction data. Using blockchain for transactions and transparencies, creating transparent and fair markets open, democratize value distribution and narrow down relationships between advertisers, network providers, and customers.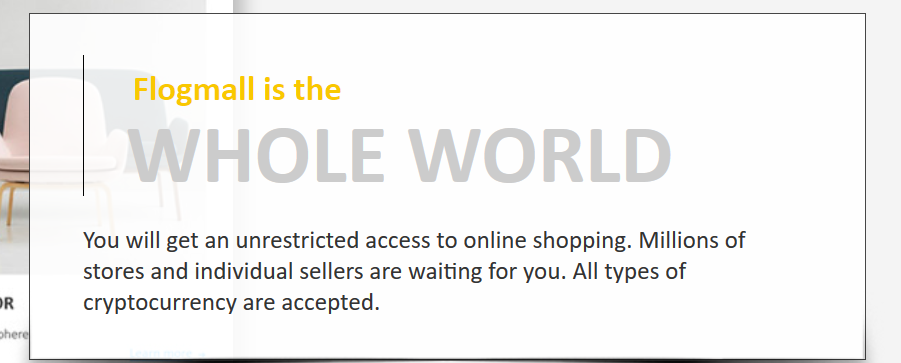 In Conclusion
FLOGmall wishes to realize an unlimited E-Commerce Platform so that Users can buy from any region, and sell it freely anonymously or openly, and FLOGmall wants to make sure that Users get satisfaction and ease in online shopping, without worrying about the huge transaction costs or the security of the transactions they do.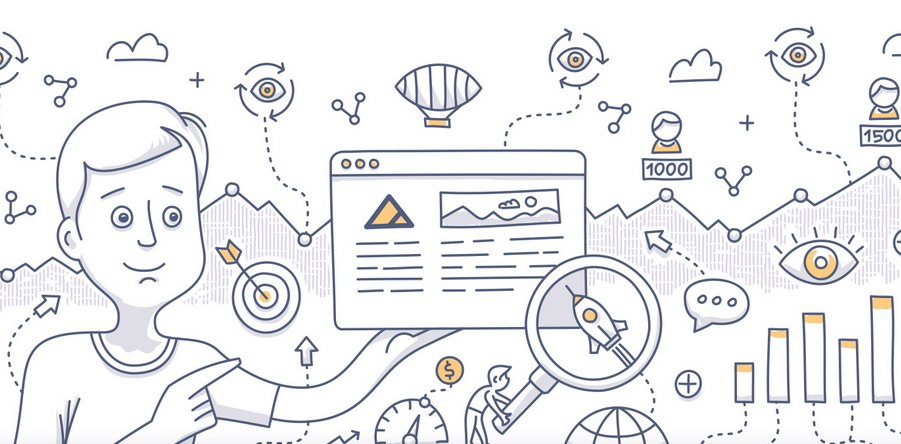 TOKEN SALES – JOIN OPPORTUNITY
With this opportunity, We invite you to enlarge this Platform, to reach the Broader Society. We will release the Token under the name "MLC Token ", here is the data.
•  Name: Mallcoin (MLC)
•  Suppy: 250 000 000 MLC
•  SELLING RATE OF MALLCOIN: 1 MLC = 0.000333 ETH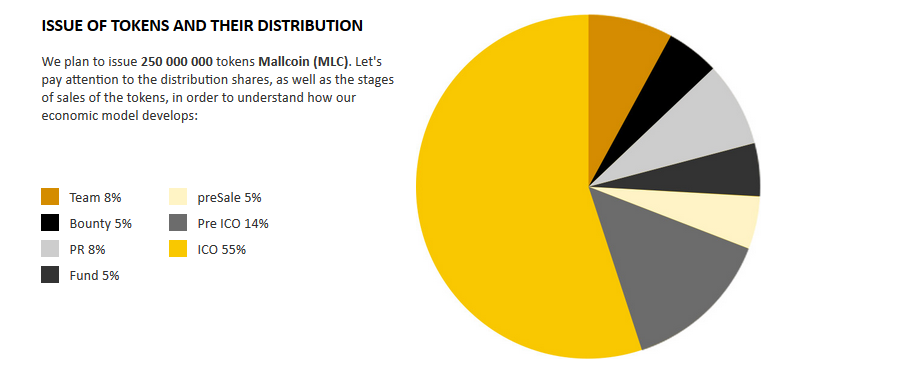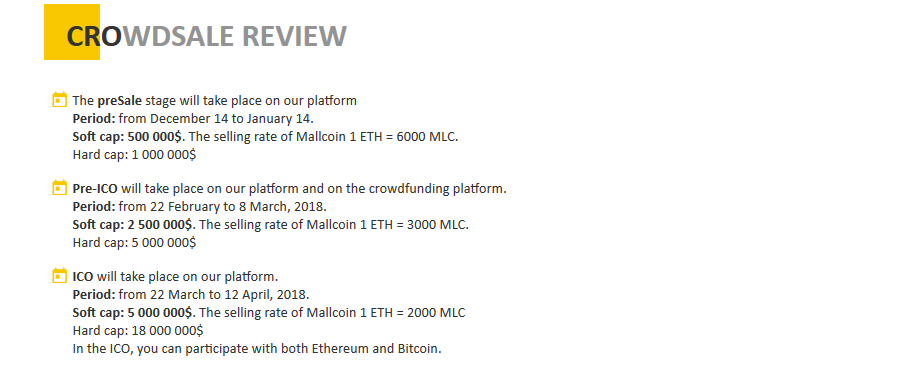 ROADMAP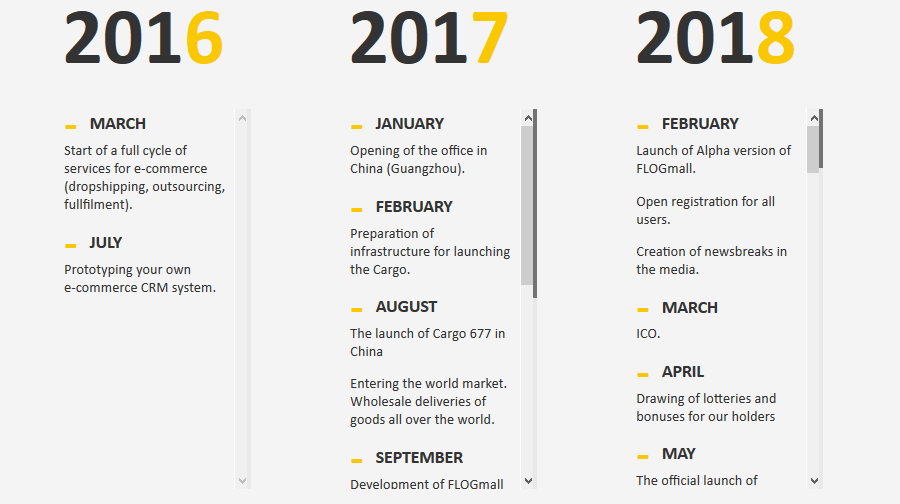 OUR TEAM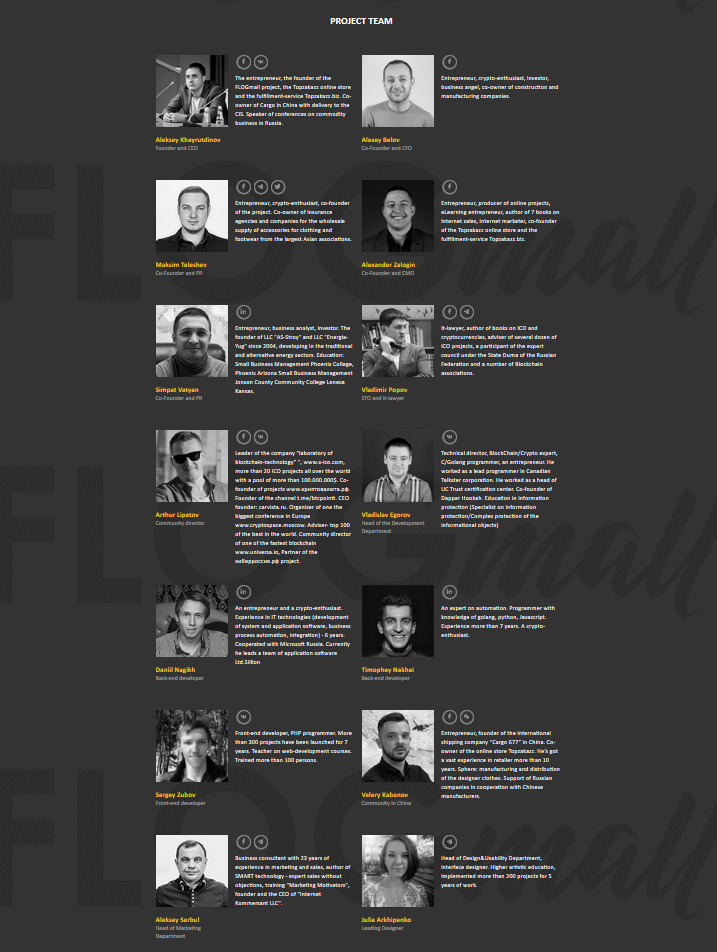 CONNECT WITH US
WEB: https://flogmall.com/
WHITEPAPER: https://flogmall.com/wp/
TELEGRAM: https://t.me/flogmall
TWITTER: https://twitter.com/flogmall
FACEBOOK: https://www.facebook.com/flogmallico
BTT Profile: https://bitcointalk.org/index.php?action=profile;u=1707166