FortySeven Bank – Connecting financial worlds
Forty Seven Bank is an innovative financial technology start-up aiming to provide high quality, secure and user-friendly banking services for individual and institutional consumers, which will be fully recognized by the financial authorities and compliant with regulatory framework.The bank is going to be specializing in digital finance services by fully supporting cryptocurrencies and traditional fiat currencies.
Basic cryptocurrency procedures include sale and purchase features, investment and exchange options and crypto saving and current accounts. Multi-Asset Account will be one of the featured innovative products offered by Forty Seven Bank – it will allow customers to have access to all their accounts in different banks and crypto wallets as well as to their investments and savings in cryptocurrency and fiat equivalents via single application. It will be possible to operate with each asset type accordingly by having only one Multi-Asset Account at Forty Seven Bank.
Forty Seven Bank aims to create innovative, flexible and open Application Platform for financial technology developers, who will be able to operate under the roof of Forty Seven Bank, having access to banks infrastructure and customer base. We will give opportunity to developers with small or medium capital to create white label applications which will be able to compete with traditional banks. Our Bank as a Service (BaaS) solution will disrupt financial sector of the European Union by reducing barriers to entry the fintech market.
Our values are:
Transparency;
Financial stability;
Effectiveness and user friendly procedures;
Security and privacy (data protection);
Innovativeness;
Customer satisfaction;
Market share growth and worldwide expansion;
Profit for all stakeholders.
Products
Multi-Asset Account — featured product of Forty Seven Bank which allows customer to get access to all the accounts in different banks, as well as to all crypto wallets and investment tools via one application.
The bank will invent crypto debt-instrument product — Crytobonds which will allow companies to attract financing in cryptocurrencies.
Wide range of products and services for businesses including payment processing, financing & factoring, invoicing, card issuing, etc.
Payment processing solutions for other financial institutions and white label Bank as a Service solutions for developers.
Features
Forty Seven Bank is going to build the bridge between crypto community and traditional finance world.
We will create ecosystem compliant with Payment Services Directive 2 (PSD2) introduced by the European Commission that comes into force in January, 2018.
The ecosystem will operate with full support of blockchain, smart contracts, biometrics and machine learning technologies.
Forty Seven Bank will be the first financial institution providing full support to cryptocurrencies that is compliant with full regulatory framework.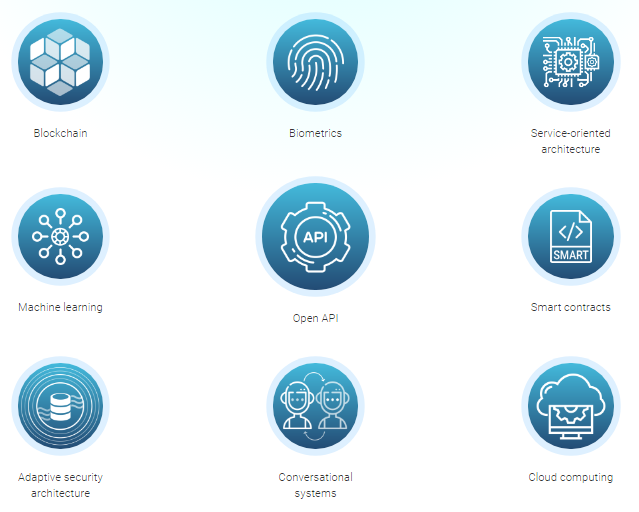 Forty Seven Tokens
Forty Seven Bank Token (FSBT) is a cornerstone of Forty Seven Bank infrastructure. FSBT tokens will be demanded by partners-developers in order to be able to upload their fintech applications into Forty Seven Bank App Platform. FSBT will also be demanded by businesses in order to improve the effectiveness of financial and operational activities via smart contracts. For private customers FSBT tokens will give several benefits in using Forty Seven Bank products and services, as well as token holders will be top priority customers of the bank according to loyalty program and will get loyalty rewards on yearly basis based on performance of the bank. After the crowd-funding campaign is finished, FSBT tokens will be available for trade at various cryptocurrency exchanges.
Token Details
Symbol: FSBT.
Sales price: 1 FSBT = 0.00428 ETH (including current bonus).
Maximum amount of tokens to be generated: 11 063 829 FSBT (incl. bonus tokens, tokens for bounty and founders).
Softcap: 3 600 ETH.
Hardcap: 36 000 ETH.
Accepted currencies on ICO: ETH, BTC.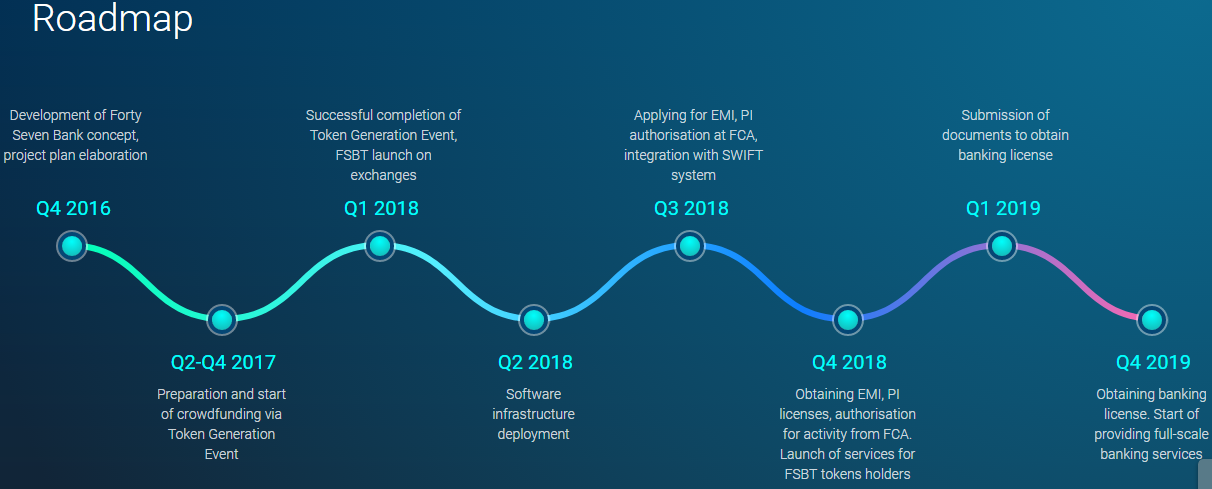 Team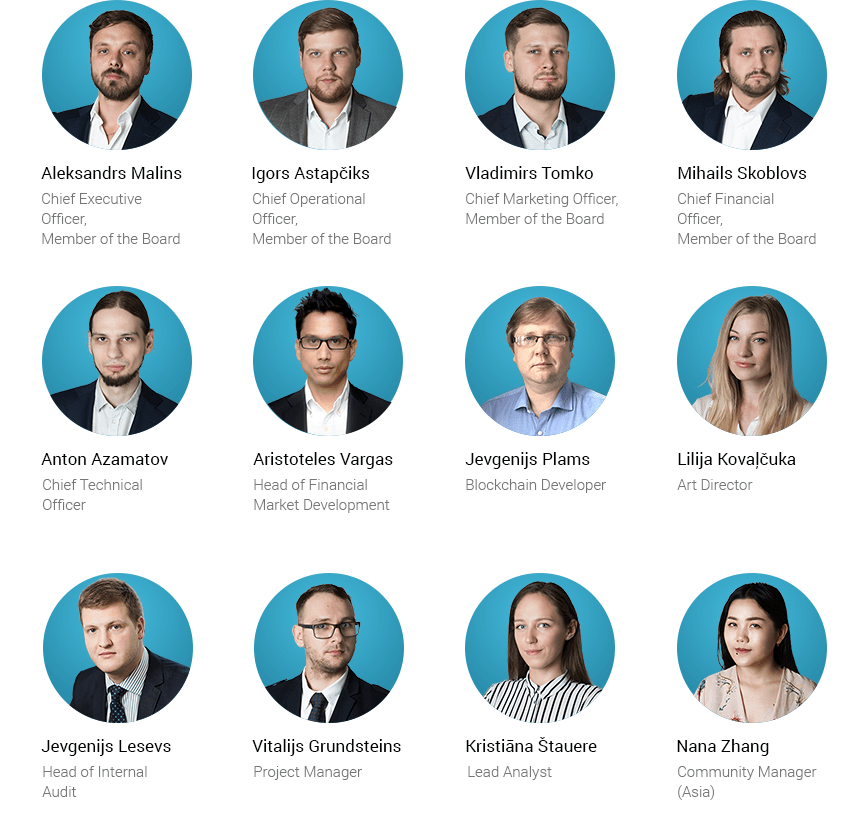 For More Information, please visit:
Website : https://www.fortyseven.io
Whitepaper : https://drive.google.com/file/d/0BzvESRkgX-uDeHc1QjRzbHRBelU/view
Ann Thread : https://bitcointalk.org/index.php?topic=2225492
Facebook : https://www.facebook.com/FortySevenBank/
Twitter : https://twitter.com/47foundation
Telegram : https://t.me/thefortyseven
Medium : https://medium.com/@FortySeven47
Author: JigaMola
Bitcointalk profile: https://bitcointalk.org/index.php?action=profile;u=1847143