FST NETWORK
Literally by looking at the evolution of network development, we all can acknowledge the potential future of the Blockchain technology and also accept that its importance cannot be underestimated in any form. Through FST Network's IT products and architecture, applicable across different protocols, to support distinct business needs, a new era of technological evolution will be realized.
FST Network (With Modules, Everything is Possible) is the world's first ecosystem that creates service modules with industrial engineering thinking, supporting companies to quickly and steadily build grounded applications and services without the need for Blockchain developers.
It is basically designed to bring Smart Scalability, Modularization and User – Friendliness to the Blockchain World. But then the question that intrigues every crypto currency user is how?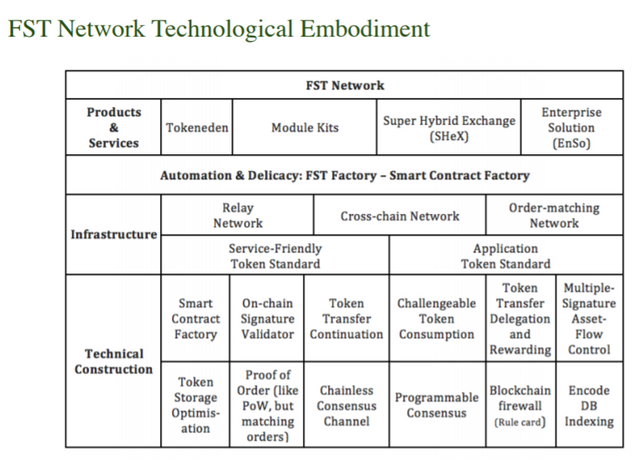 The FST Network works in a technological way that it embodies four offerings which can lower the Blockchain technology adoption for business use and the.
The four (4) offerings are:
Tokeneden:
This aids the way at which the ecosystem user can issue and as well manage tokens through CRM (Customer Relationship Management) tools on FST Network without any programming. The tokens can be via airdrops, or promotions etc). It helps every customer or user to fully adopt blockchain technology and also realize the possibilities with the token.
Module Kits:
There are several applications through this module and at present we have the following functions:
Tokeneden involves the token which is optimized ERC-1376 and compatible with ERC-20 standard via the module kit
It involves the application token system which sets functions such as the expiry date, usage conditions e.t.c.
The customer relationship management Toolsets which easily performs business needs such as airdrops e.t.c.
It allows membership via a module which allow companies to build their member structure and data on the blockchain, The modules also helps to create mandatory sets of smart contracts and it allows wallet functions too.
With module kits, the FST Network allows a synchronised token exchange swap with conditions.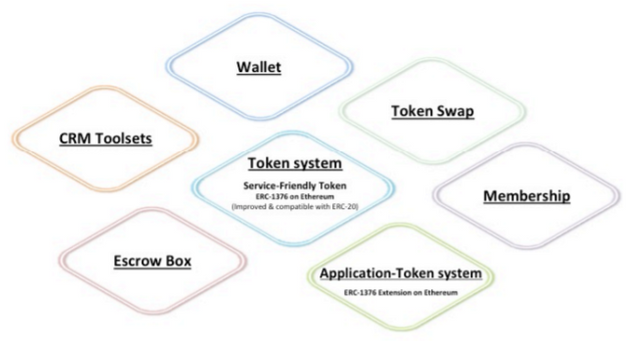 Super Hybrid Exchange (SHeX):
This is to help or allow tokens to be exchanged with different main chains and security wise, (Relay Network, Order Matching Network, Cross-chain Network) can be deployed to create a cross-chain decentralised token exchange.
Enterprise Solution (EnSo):
This is the solution for large scale projects, (e.g. Supply Chain, Industry 4.0, IoT, Smart City) by assembling various practical modules and setting up customised underlying protocols and consensus mechanism.
There is this saying on FST Network page that "If Blockchain is technology that everyone desires, FST Network will lead everyone to leap to the brand new Internet era." This leads us to the advantages or benefits' of FST Network and they are as follows:
FST Network provides an intermediary layer so that applications can be fast, flexible and not limited by anything; which in turns enables everyone to enjoy the benefits of Blockchain.
FST Network produces diversification of modules to power blockchain technology applications.
And frankly we have learnt that FST Network is all about Faster, Smarter and Tustworthier; for further information kindly look up the links below:
Website: https://www.fst.network/
Whitepaper: https://docs.wixstatic.com/ugd/e34917_ae797a698614474fa407c86731b51191.pdf
Facebook: https://web.facebook.com/FSTNetworkOfficial
Twitter: https://twitter.com/FSTNetworkTW
My Account BCT : https://bitcointalk.org/index.php?action=profile;u=1444369
MEW : 0x29b1CC3d929A47140a4f72270C3268D90535772D