FST Network – Fast, Smart, Trustworthy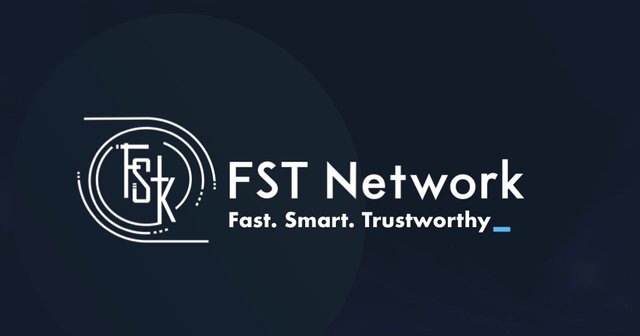 Today there are many people who are already familiar with BLOCKCHAIN ​​technology, where blockchain technology is predicted to become a technology for the future of humans. And will be used in all aspects such as business, finance, medical, insurance, cryptocurrency, energy, supply chain, hotels, and others.
However, today there are still many people who don't know what the benefits of the blockchain technology are and how they use it to help their lives.
Literally by looking at the evolution of current network developments, we all can certainly recognize a potential future of Blockchain technology and also accept that its interests cannot be underestimated in any form. Through FST Network products and IT architecture, which applies in various protocols, to support different business needs, a new era of technological evolution will be realized.
The FST network is the first ecosystem in the world capable of creating service modules with industrial engineering thinking, which supports companies to quickly and continuously build basic applications and services without the need for Blockchain developers.
FST Network will build a Layer 3 architecture through various protocols, complementing the underlying layer technology with the help of modules. FST Network is also compatible with different protocols, supporting various business needs, accelerating the application of Blockchain technology.
In addition, with products from FST Network, namely Module Kits, SHeX, Tokeneden, and also Enso, this will help your company deliver blockchain technology.
There are several applications through this module and we currently have the following functions:
Tokenen involves tokens optimized ERC-1376 and compatible with the ERC-20 standard through a module kit
This involves an application token system that specifies functions such as expiration dates, usage conditions etc.
Customer relationship management tools that easily carry out business needs such as airdrop etc.
This allows membership through modules that allow companies to build their structure and member data on the blockchain, This module also helps to make mandatory sets of smart contracts and also allows wallet functions.
With the module kit, the FST Network enables exchange of token exchanges that are synchronized with the conditions.
The FST network will lead everyone to jump into the new Internet era. "This brings us to the advantages or benefits of the FST Network and they are as follows:
The FST Network provides an intermediary layer so that applications can be fast, flexible and not limited by anything; which in turn allows everyone to enjoy the benefits of the Blockchain.
FST Network produces diversified modules for power blockchain technology applications.
One of our main goals here at FST Network is to help accelerate the mainstream adoption of the overall blockchain ecosystem.
Only by making the Tokenisasi process and development of the Blockchain lean and simple, entrepreneurs from all walks of life can benefit from the many benefits that the blockchain can bring. This is why we make our products all inclusive and holistic.
FST Smart Token runs through and supports all FST Networks.
Companies, developers and users can use our products and services with FST to enter the world of Blockchain and become an internal node on the FST Network to accelerate the development of the entire Blockchain ecosystem.
The FST Network requires FST tokens as the Main Key to run through the entire modular ecosystem.
In addition to being a payment medium for module usage, participants can also be at stake to become a node to maintain the ecosystem by acting as a verification in the 3 unique FST Network protocols.
Token info
Token FST
Platform Ethereum
Type ERC20
Price in ICO 0.1272 USD
Investment info
Distributed in ICO 15%
Hard cap 29250 ETH
Roadmap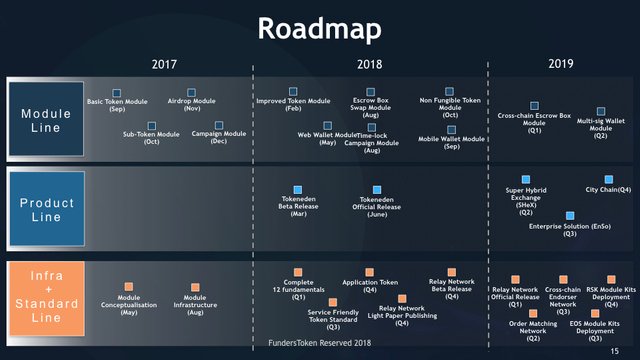 Team
Advisors
For more information, please see the link below:
WEBSITE:https://www.fst.network/
ANN THREAD:https://bitcointalk.org/index.php?topic=5078131.0
FACEBOOK:https://www.facebook.com/FSTNetworkOfficial
TWITTER:https://twitter.com/FSTNetworkTW
TELEGRAM:http://bit.ly/FSTNetwork
Author
Forum Username : oli2tak
Forum Profile link : https://bitcointalk.org/index.php?action=profile;u=2103005
wallet address 0xdC519330E1a23cFFb9C4BFd335e05E4e87fAcA2b