FTEC ICO

FTEC is creating a new ecosystem for cryptocurrency trading. They are combining neural networks and smart services to allow traders to have effective strategies for trading of cryptocurrency. They want to build tools that anyone can use to help with creating more effective and profitable trades.
The idea behind this project is very clear and simple the project plans to create a holistic ecosystem that will contain all the necessary tools for users with any level of experience and knowledge in the field of cryptocurrencies. FTEC already have currently running projects based on algorithms for automatic trading on crypto markets, they gave us a great and valuable experience and therefore we moved on to fulfill more ambitious goals. FTEC's aim is to provide intelligent ecosystem services and provide an effective network of activities for traders in the digital currency market.
The whole FTEC ecosystem will be comprised of fifteen different solutions. These solutions are designed to increase trading efficiency, save time, improve trading strategies, minimize risk, receive information about current trends, and study trading specifics.
FTEC ECOSYSTEM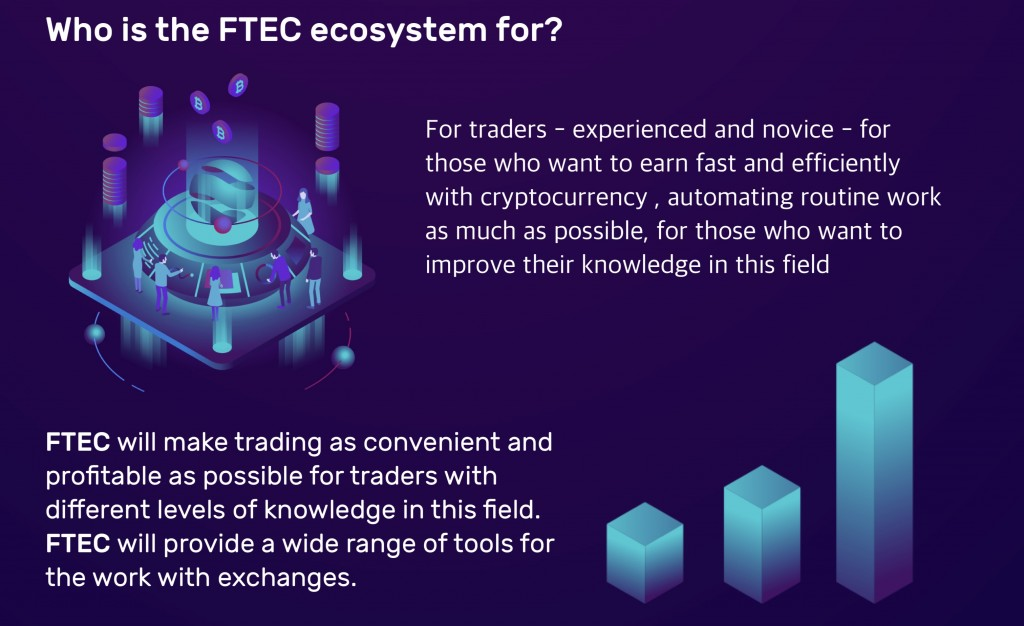 Features of the ecosystem
The smart trading system can trade automatically with the use of test algorithms. A user can select one of the smart trading modules and pick a trading limit and exchange. Then, with the connection of an API key, the module places trades based on the selected algorithm.
Adaptive social assistant: With this, users are able to choose accounts to track. These can be things like industry leaders, stock exchanges, enthusiast pages, and project pages. Then the user can pick a list of keywords to keep track of. When these keywords come up on the pages being tracked, the user can receive notifications. These can be used to help with trading decisions.
Behavioral analysis module. This module can analyze a users past trading history and make a recommendation about what to change for more positive results. An example of a recommendation that the module can make is stating that you are exiting trades too soon eighty percent of the time. It may make a suggestion to have a three percent higher profit target before exiting the trade.
FTEC ecosystem tokens can be used to solve these problems.
The number of tokens is limited – this means that each marker holder can be sure that it can manage part of the tokens that it bought;
we will have the opportunity to form a specific queue of users, the user will be able to track his position in the ranking using the appropriate tool in the user's account. The queue will be determined by the number of tokens on the user's balance within the trading system.
By the way, users of FTEC token holders who have more than a certain number of tokens (the number is not yet certain) on the balance within the system will have a voice that can be used for project development.
At FTEC, the amount of issued tokens is constant. Thus, the possibility of additional token emission is liquidated. It means that every token holder can be sure that he can manage a part of tokens he bought.
And secondly, we will have an opportunity to form a certain queue of users because of uneven distribution of tokens between holders.
Solutions Provided by the ftec Ecosystem
Boosting your sales efficiency (by using smart trading systems)
Saving your time (by using neuronetworks for information flow filtering)
Studying the specifics of crypto trading (with the help of automatized cryptoacademy and broad database)
Improving your trading strategies (by using a smart system for analyzing your trading history on cryptocurrency markets)
Minimizing the risks of the trading activity (by using the tips of the automatic search for most profitable offers on the market)
Receiving the latest trends in the industry (by means of smart service for analyzing social networks and web search data)
Closed beta testing of all developed modules.(Some of the ecosystem's elements are already available for testing for all users. We will give access to test ALL modules which are already in developing for users who bought tokens worth from 20 ETH).
TOKEN AND ICO DETAILS
FTEC is an ERC-20 token based on a system of smart contracts 998400000 FTEC will be released in total.
The unused FTECs will be burnt. The team will receive no more than 7% of the total number of tokens partially each month after 12 months since the end of main crowdsale. The team allocated the most part – 85% – of the total number of 2 stages of sale (848,64 million).

1ETH = 39960 FTEC
The pre sale will last 27 days, starting from 11/04/2018 14:00 GMT + 00 until 08/05/2018 14:00 GMT + 00. The number of tokens available for purchase at the pre-sale stage is 99,840,000. Soft cap on Pre-sale is 2000 ETH – Hard cap in 4000 ETH
The sale of the token will continue for 23 days, starting from 29/05/2018 14:00 GMT + 00 until 21/06/2018 14:00 GMT + 00. The number of tokens available for purchase during the sale of Tokens is 748,800,000.
The funds raised during all sale stages will be divided: 10% on pre-sale, 75% on token sales, 7% for team, 3% for gift & advisory and 2% for air drops.
TOKEN DISTRIBUTION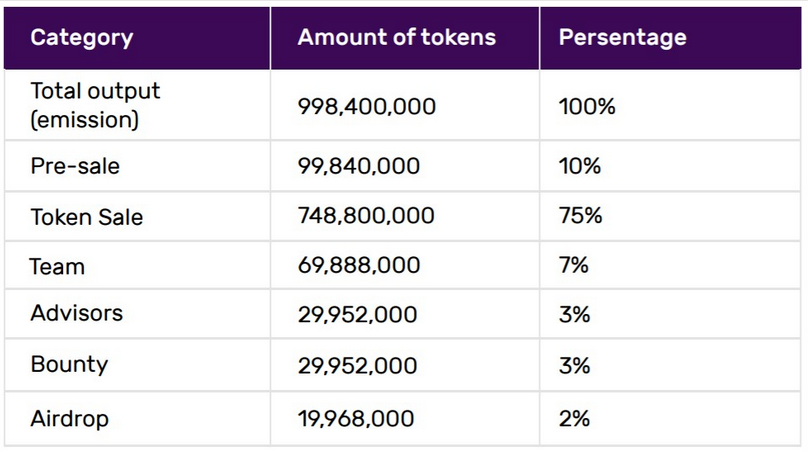 ROADMAP AND DEVELOPMENT PERSPECTIVE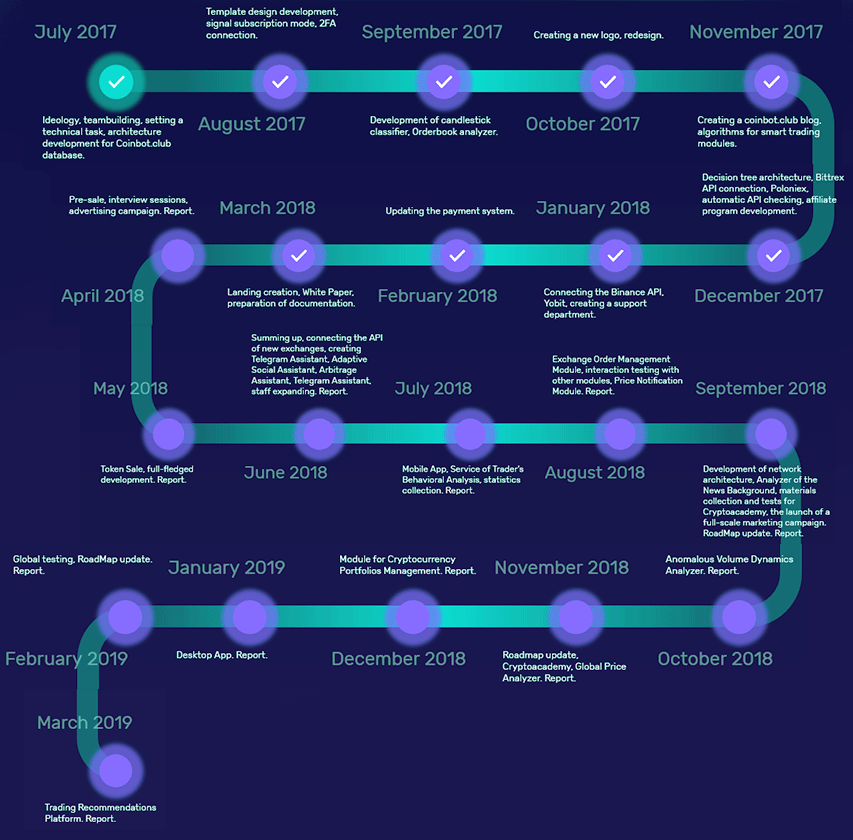 TEAM MEMBERS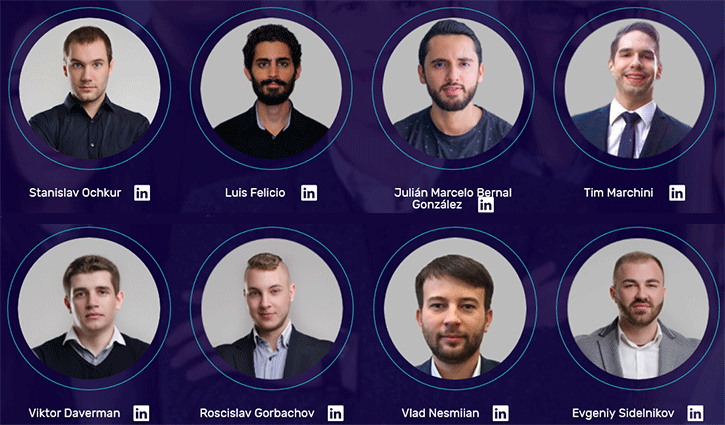 If you have further interest in learning about FTEC, I have provided links below for you to view below;
Website: https://ftec.io/en
Whitepaper: https://ftec.io/en/whitepaper
Twitter: https://twitter.com/ftec_found
Facebook: https://www.facebook.com/ftec.io/
Telegram: https://t.me/FTECofficial
Reddit: https://www.reddit.com/user/ftecfound
LinkedIn: https://www.linkedin.com/company/ftec-io
Medium: https://medium.com/@ftecfound
YouTube: https://www.youtube.com/channel/UCxAjFLMR2_X-IZqkhZrt8rA
Author: BrainerdPaul
BitcoinTalk profile link: https://bitcointalk.org/index.php?action=profile;u=1680409