GAMELOOT: The Gaming Platform Reimagined – Spread word of the coming revolution, and earn rewards fo

Game Loot Network believes players and developers should direct the gaming market. We've reimagined the ecosystem, positioning creativity and rewards at the forefront of the industry. Let's make gaming about enriched storytelling and pulse thumping action, not corporate sales projections.
The Problem in the Gaming Industry
In the early days of gaming, no one could have predicted the video-game industry's multi-billion dollar trajectory. Innovators evolved pix-elated side scrollers into digital odysseys through immersive lands. Design tools and development resources streamlined game-construction, and more games exist today than ever before.
Unfortunately, this wake of evolution catalyzed several issues within the industry. Specifically in mobile gaming, centralized platforms like the App and Google Play store monopolize the lionshare of the market's audience. Apart from outlier exceptions, mobile games outside these exchanges struggle to gather a user base.
Within these overpopulated platforms, Indie developers lack the budget to compete with the corporate colossus. Design costs and marketing campaigns necessary to launch a successful game often preclude developers from delivering their visions; ideas fail despite their merit.
While gamers may not struggle to find games to play, their role in the market goes unrewarded. Companies rely on players for beta-testing, customer acquisition, and game curation. But, they rarely share rewards beyond in-app upgrades or early access to anticipated content. And though users are the obvious audience for games their desires rarely feel felt in the blueprinting stage of development; companies design game concepts without ground floor feedback from their future player-base. This leads to unwanted creations and frustrating features.
https://youtu.be/R_HsgwWGwRQ
Our motive and Drive
Game Loot Network™ will champion developers and gamers by creating a virtual platform that rewards players with real-value and facilitates 'any-budget' game design.
What we believe and how we plan to achieve success
We want to give artists the resources to create the games they envision and reward the players who populate their virtual worlds.Game Loot Network™ will democratize the gaming experience, enabling developers to create and prosper regardless of gatekeepers or budget constraints. We want to give gamers a voice at the earliest stages of design so the games built are the ones people want to play. Video-games offer rich narratives and interactive experiences unrivaled by any other medium. The space breeds creativity and innovation, but budgetary limitations, over-bearing publishers, and marketing resources pigeonhole creatives. We want to transform the industry into a meritocracy where visionaries thrive even if they, at first, lack extensive budgets.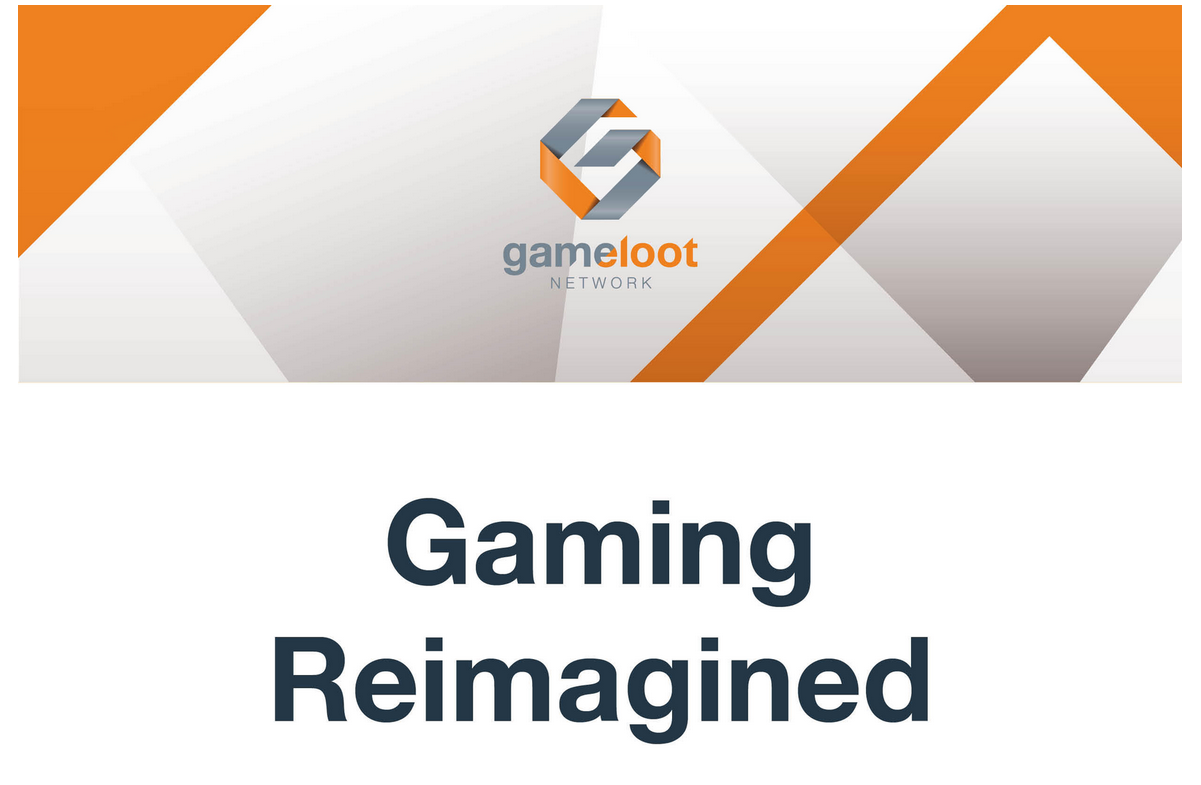 Together with the native LOOT cryptocurrency, the platform solves the systemic issues within the gaming industry. Users enter the application, create a login, and load the Game Loot Network™ lobby. The hub features three gateways:
Build
Through this portal developers and users access a crowdfunding catalog. Indie designers submit their game ideas to a list within this screen.
Their proposal page might include screenshots, demos, or gameplay footage. Users offer LOOT tokens to sponsor auspicious projects. In exchange for their cryptocoins, backers receive a revenue generating percentage of the upcoming game. Developers reduce costs and gain an incentivized ground floor following. A decentralized collective thereby produces games through democratic demand. If an idea merits engagement it will be realized; creatives will thrive unburdened bybudget constraints.
Play
This doorway will host a decentralized app store and embedded games. Users can play within the platform or download curated titles. In a self-sustaining loop, ideas produced in the Build portal generate income for gamers and designers in the Play gateway.
Earn
The Earn gate offers an array of revenue generating tools. Through this door, players can enter three subset doorways:
Competitive Tournaments — Tourney champions receive sleek electronics or LOOT token prize pools. Now any user can experience the thrill of high-stakes E-Sports.
Referral System — An extensive progression system allows members to create high-yield residual commissions for sharing the platform.
Battle Bidding — Online auctions pit players against the clock in competition for discounted gear.
LOOT Store — Purchase premium membership, credits, bids, and Together with the native LOOT cryptocurrency, the platform solves the systemic issues within the gaming industry. Users enter the application, create a login, and load the Game Loot Network™ lobby. The hub features three gateways: Game Loot Network™ foresees this template accommodating infinite expansion. As gaming technology creates new formats, such as VR, additional doorways will be added. A gateway for VR interactions has already been planned. Fresh features, based on community input, will always be in the works.
TOKEN DETAILS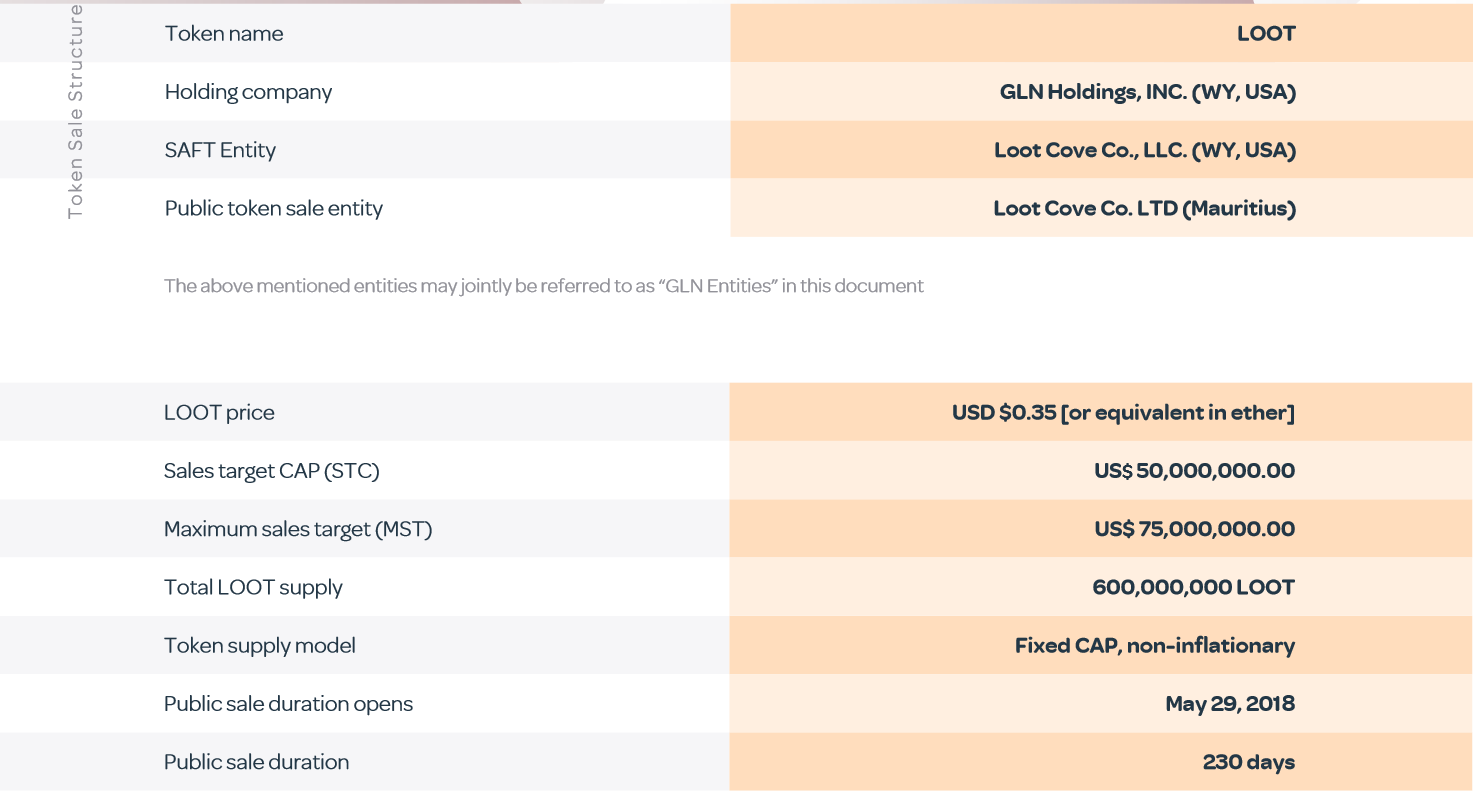 The Team:


For more information please visit
For more information, please visit:
Website: https://gamelootnetwork.com/
Whitepaper: https://gamelootnetwork.com/assets/documents/gameloot-whitepaper.pdf
Twitter: https://twitter.com/gamelootnetwork
Facebook: https://www.facebook.com/gamelootnetwork/
Medium: https://medium.com/@gamelootnetwork
Telegram: https://t.me/gamelootnetwork_ico
Author: Chinedum
BTT Profile: https://bitcointalk.org/index.php?action=profile;u=2010004