GANA: INTRODUCING THE FIRST DISTRIBUTED ARTIFICIAL INTELLIGENCE IN THE CANNABIS INDUSTRY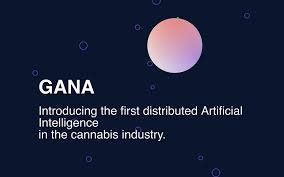 The significance/importance of cannabis in the medical industry today cannot be understated. AI on the other hand, has been deployed in the medical industry to enhance accurate diagnosis, prescriptions and surgery, based on the enormous amount of data that can be extracted from patients via deep learning. However, AI applications in the very large cannabis industry isn't where it should be, currently. This can be attributed to the scarcity of infrastructure for the adoption of AI in this industry (cannabis industry). Medical recommendations are still based upon subjective decisions instead of objective ones. Recommendations and analysis on the use and effect of cannabis in the healthcare industry should be based on objective data. Until now, there is growing thought that cannabis is used more for ulterior purposes (abuse). This could be due to the possible manipulation of data derived via AI. To this end, ethical consciousness of AI developers must be managed in terms of deriving high quality big data that are used for accurate recommendations and optimized solutions in healthcare. This can be achieved by deploying AI in combination with blockchain technology. In continuation, I will list out some of the problems peculiar to data collection in the cannabis industry:
• Problems captured from personalization of data collection (the cannabis industry is lacking as there are very few channels for data collection that will help develop algorithms for better understanding of the needs of users, as well as advancement and utilization).
• Problems captured from building industrial big data
• Problems captured from the characteristics of cannabis and AI
To tackle these problems and transform the cannabis industry, GANA technologies studies Big Data and AI.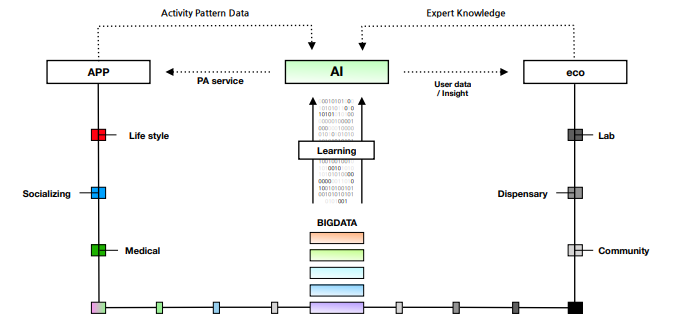 GANA, in its solution, will apply the blockchain technology to AI. A data collection channel for learning will be set up by GANA technologies so as to employ AI. Also, a personalization data collection channel will be set up to provide users with optimized solutions. Essentially, the ethical problems associated with the cannabis industry will be well managed via the application of GANA AI and blockchain technology. As we know, blockchain technology is transparent, reliable, secure and is trustworthy and will aid in objective decision making in the cannabis industry. A combination of these will make GANA the biggest data holder in this popular and expansive industry.
THE GANA TECHNOLOGIES SOLUTION
The GANA technologies provides solutions that include:
• Big data building solution (Ecosystem development for data collection): The ecosystem will comprise of research institutes, dispensary, online community, and extensibility to related fields.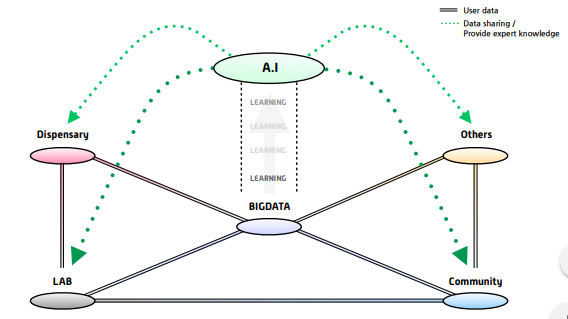 • GANA AI Data management by blockchain: Cannabis are highly regarded as a drug that is consumed by smoking. However, the GANA technologies team will exhaustively analyze individuals with the aid of its mobile app which will aid in collecting data that is reliable, thereby fostering confidence with users.
• GANA mobile application (solution for limitations on personalized data collection): This mobile app will connect users to the GANA AI and services provided to users via the GANA AI will be processed via the GANA mobile app. Data collected will include user content consumption, community activities, mobile payments, etc., which will enable GANA AI study user's taste. Note that, the GANA AI does an analysis of users based on these features: adoption, rejection and retention.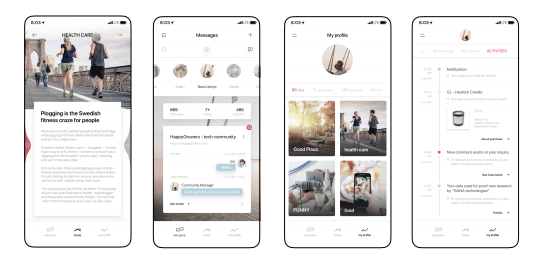 USE CASES OF THE GANA MOBILE APP AND GANA ECOSYSTEM
The GANA technology platform will be very useful to participants of the cannabis industry which include content and product makers, research institutions, distributors, consumers and growers. The GANA mobile app can be used in various situations that range from lifestyle, socializing and medicine. It will serve as a means of communication between users and GANA AI as well as be the window via which quantitative and qualitative information can be gathered for GANA AI. The GANA ecosystem can be used by research institutions, pharmaceutical companies. Details on the uses cases and more can be found on the whitepaper https://cdn.ganacoin.io/wp/GANAwhitepaper_v2.1_eng.pdf .
GANA TOKENS AND ITS SALE DETAILS
Customers that buy products with GANA certificate will be given GANA tokens. With the tokens, customers will be able to buy movies, music, digital contents and other recommended products via the GANA mobile app. Users can get GANA tokens after providing their information. The reason for providing their information is so that their purpose of using, profile, medical history and taste can be ascertained which will further help in conducting researches for cannabis users and consequently developing the entire industry. Please click on this link https://ganacoin.io/about for more details on the GANA tokens.



Total GANA Amount: 2,400,000,000 GANA
Total Sale Amount: 1,200,000,000 GANA (50%)
Private sale details: 1 ETH = 20,000 + 6,000 GANA (+30%bonus)
Private sale Hardcap = 10,000 ETH
Public sale Round 1: 1 ETH = 20,000 + 2,000 GANA (+10% bonus)
Public Sale Round 1 Hardcap = 15,000 ETH
Public sale Round 2: 1 ETH = 20,000 + 1,000 GANA (+5% bonus)
Public sale Round 2 Hardcap = 15,000 ETH
Public sale Round 3: 1 ETH = 20,000 + 500 GANA (+2.5% bonus)
Public sale Round 3 Hardcap = 15,000 ETH
Public sale Round 4: 1 ETH = 20,000 + 0 GANA (+0% bonus)
Public sale Round 4 Hardcap = 5,000 ETH
TOKEN DISTRIBUTION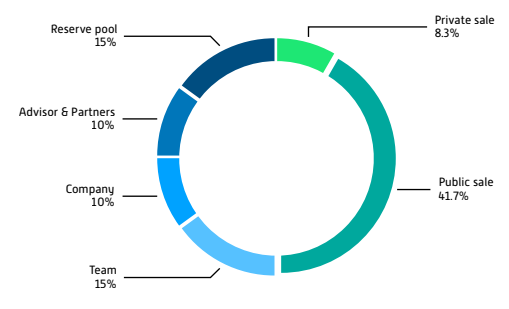 41.7% – Public sale
8.3% – Private sale
15% – Reserve pool
10% – Advisor & Partners (Locked for 1 year)
10% – Company
15% – Team (Locked for 1 year)
FUND USE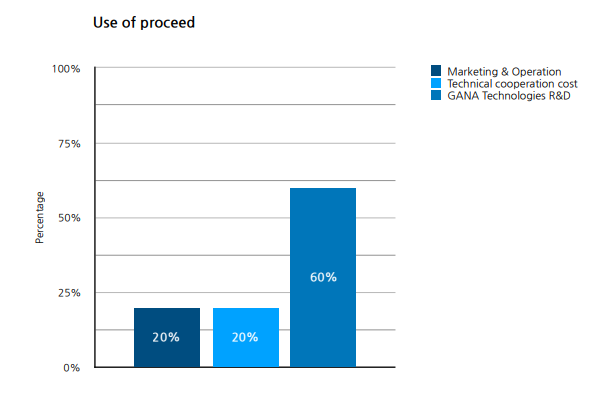 20% – Technical Cooperation cost
60% – GANA Technologies R&D
20% – Marketing & Operation
ROADMAP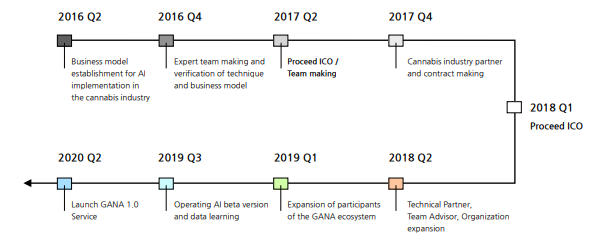 Q2 2016 – Business model establishment for AI implementation in the cannabis industry
Q4 2016 – Expert team making and verification of technique and business model
Q2 2017 – Proceed ICO/Team making
Q4 2017 – Cannabis industry partner and contract making
Q1 2018 – Proceed ICO
Q2 2018 – Technical Partner, Team Advisor, Organization expansion
Q1 2019 – Expansion of participants of the GANA ecosystem
Q3 2019 – Operating AI beta version and data learning
Q2 2020 – Launch GANA 1.0 Service
TEAM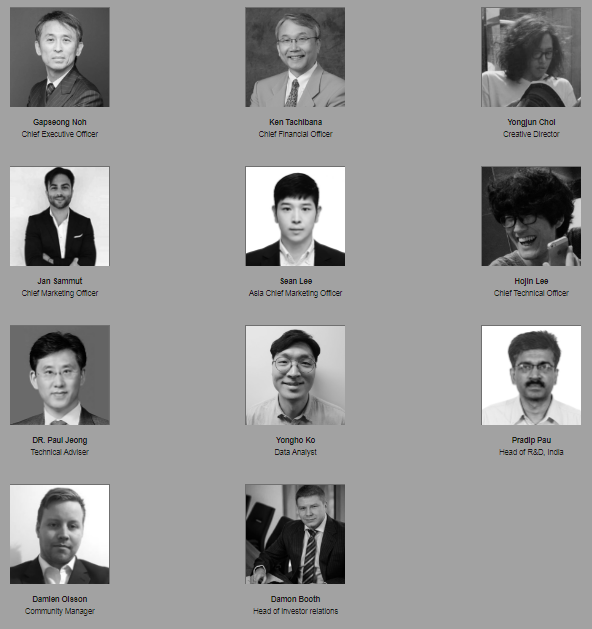 Gapseong Noh – Chief Executive Officer
Ken Tachibana – Chief Financial Officer
Yongjun Choi – Creative Director
Jan Sammut – Chief Marketing Officer
Sean Lee – Asia Chief Marketing Officer
Hojin Lee – Chief Technical Officer
Dr. Paul Jeong – Technical Adviser
Yongho Ko – Data Analyst
Pradip Pau – Head of R&D, India
Damien Olsson – Community Manager
Damon Booth – Head of investor relations
ADVISORS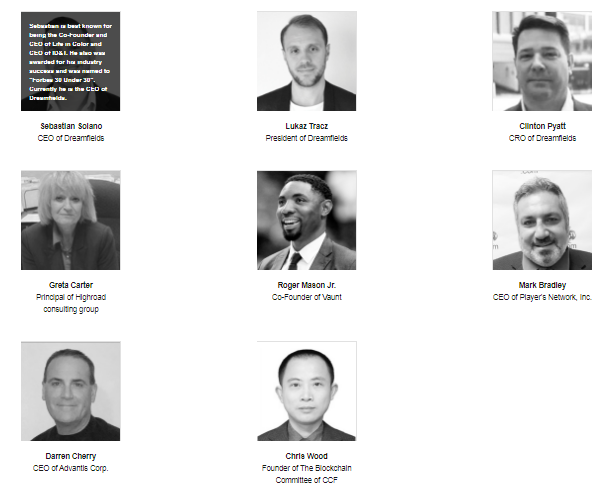 Sebastian Solano – CEO of Dreamfields
Lukaz Tracz – President of Dreamfields
Clinton Pyatt – CRO of Dreamfields
Greta Carter – Principal of Highroad consulting group
Roger Mason Jr. – Co-Founder of Vaunt
Mark Bradley – CEO of Player's Network, Inc.
Darren Cherry – CEO of Advantis Corp.
Chris Wood – Founder of The Blockchain Committee of CCF
The challenges facing the cannabis industry in terms of data manipulation and a lack of integrity will be fully resolved with the aid of the GANA Technologies. The features that the GANA Technologies bring are truly revolutionary and will be of good benefit to the ever-growing cannabis industry. I, urge everyone to not miss out on the GANA token sale event. It is a golden opportunity that should be fully explored.
Please feel free to click on any of the following links should you require more information on this project or want to connect with other unique participants across the globe:
Website: https://ganacoin.io/
Whitepaper: https://cdn.ganacoin.io/wp/GANAwhitepaper_v2.1_eng.pdf
Telegram: https://t.me/gana_official
Twitter: https://twitter.com/ganaproject
Facebook: https://www.facebook.com/GanaProject
Medium: https://medium.com/ganaproject
Published by: charleyles
Bitcointalk URL: https://bitcointalk.org/index.php?action=profile;u=1344011
Ethereum wallet address: 0x69C516900e939e97C7c60Ca59bdaF15295556838
E-mail address: muna.teejay@gmail.com