Gem4me Market Space

Many of the platforms associated with the purchase and sale of goods appear as mushrooms after the rain, and most of them do not find their audience, and many factors are the reason for this: mistrust of the team and the platform, working analogues, which although not so convenient, but already tested time, weak PR company, lack of users. All these factors kill new platforms on the vine. Today I would like to introduce you to the project Gem4me Market Space, which is a platform for the sale of goods and services. After analyzing the market, the developers realized that there is no worthy mobile application for trade, even from the top-most trading companies, and trying to occupy an empty niche, the team created Gem4me Market Space. The team already has a successful project, Gem4me, which is an elite instant messenger with 5 000 000 users, which means that the marketing part of the company will not require an infusion of huge money. Due to advertising in its messenger, there will be an inflow of customers to a new platform, without huge marketing costs.
The project team has long been involved in the creation of mass projects, such as Viber and Playtika, and therefore create something massive and massive, for the children is not at all a problem.
Creation of large and small business on the platform, will be strongly encouraged, as the arrival of such customers ensures the inflow of new users.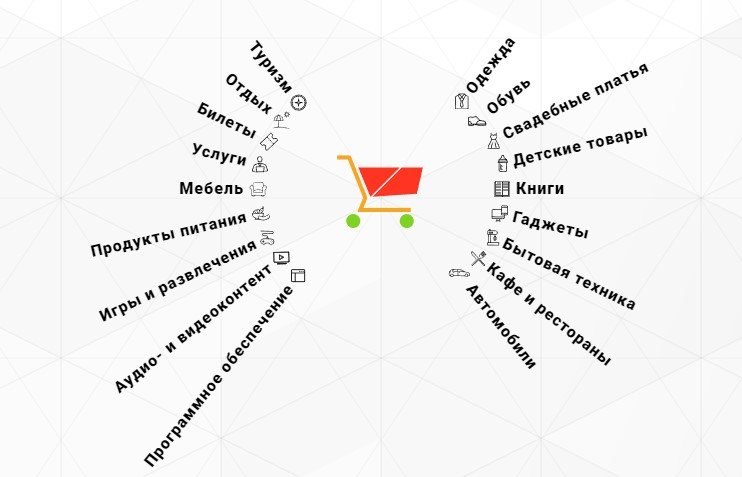 The platform will be equipped with its own intrablatform purse, as well as chat bots, and Al technology, which will automate the financial management process for platform users.
The main advantages of the platform are:
The ability to create any store using a chat bot

Possibility of receiving cashback for purchases

Purchase of goods for crypto currency

Analytics for trade in crypto-currencies

Trade outside your city

Creating a huge store with lots of products, with integrated chat bots to help with purchases

The possibility of selling not only goods, but also services
Three words that would perfectly describe the project Gem4me Market Space: Security, Simplicity, Functionality!
Messenger project, you can download it now, in any convenient way for you, to be able to become part of a huge audience that already use this application, as well as make sure of the professionalism of developers


My opinion
The project, although not something new in the world of technology blocking, but thanks to the huge audience that the company already has, thanks to the messenger, the project has every chance to become very successful. And to you, I advise you to read the white paper of the project, as well as study the development team, only this way you will be able to decide whether you should invest your money in this project. 
Thank you for reading my reviews!
Additional information about the project:
Website: https://ico.marketspace.io/
WhitePaper: https://ico.marketspace.io/files/MarketSpace.io-WhitePaper-v43S- (en) .pdf 
Twitter: https: // twitter.com/GemMarketSpace
Facebook: https://www.facebook.com/GemmeMarketSpace/
Ann: https://bitcointalk.org/index.php?topic=3744812.0