Global REIT – Decentralized Platform for Real Estate Investments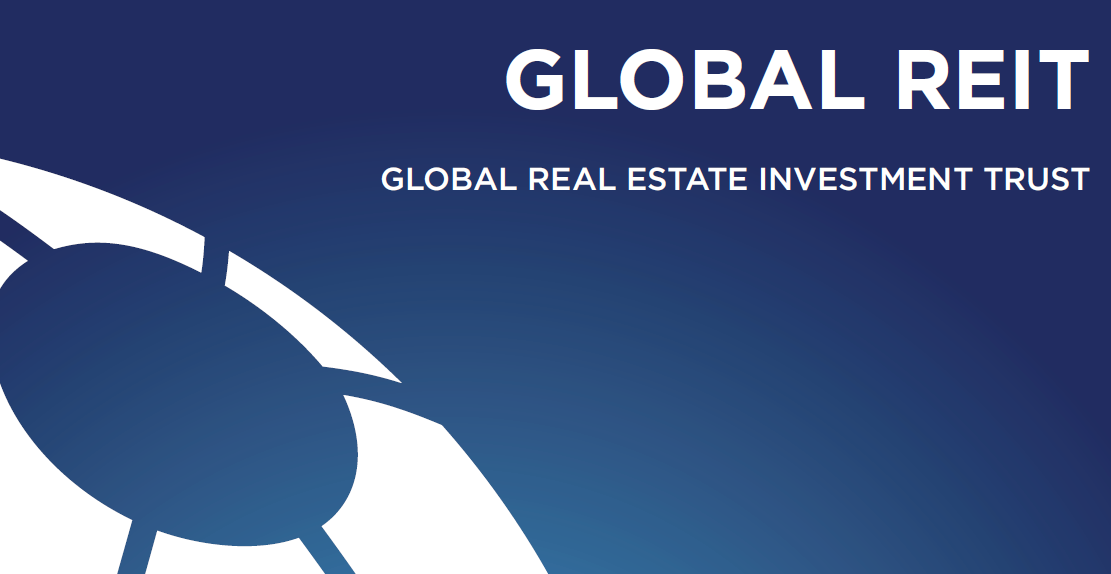 Introduction
The real estate has for long been a very lucrative investment market generating billions of US Dollars every year. All over the world, millions of potential investors are denied access to the market based on low entrance capital. As a result, they either keep up with real estate within the threshold of their capital or withdraw altogether from the industry.
Besides, realtors are restricted to trade within their territorial frontier due to differential currencies, differences in the laws and regulations governing the real estate industries, and time differences among other limitations. All these have created ineluctable impediments to the growth of the industry.
Introducing Global REIT
Global REIT (Global Real Estate Investment Trust) is the first Real Estate Investment Trust to be run on the Blockchain technology. In other words, it is the first ever Crypto-based REIT launched in the world.
Global REIT intends to address all the challenges and limitation inherent to the traditional real estate industry and proffer forward-looking innovations for the unification of all real estate industries all over the world.
Global REIT intends to operate using the same mechanism as the conventional REITs by offering dividends to unitholders according to the income of its assets being managed. This is the one and only sharia complaint real estate investment t be known as deployed through the blockchain technology with its root in Dubai.
How Global REIT Serves as a Gateway
Global REIT offers two types of tokens – GREM and GRET that will be used to access the assets under Global REIT's management. Interested investors will buy this token as an indication of his capital or investment in the traded real estate or asset. The tokens are a unit of investment, which the investors receive dividends, the return on investment.
Powered by the Blockchain technology, Global REIT, thus, creates a gateway, unrestricted access to realtors and other investors all over the world to take advantage of the abundant opportunities in the real estate market, as presented by Global REIT.
Token Sale & Token Details
This is a utility token, Global REIT is a proposal with lots of prospects facilitated by two powerful tokens: GREM and GRET, the tokens powered by Ethereum (ERC-20) standard. The token sale is ongoing, and for a wise investor, this is an opportunity not to be missed. There will be unfettered access to all Global REIT assets as a token holder and there will be payments of dividends also which is a rare offer. Check below picture for ICoO details and be a part of dual utility token owner (GREM and GRET). These tokens can be subscribed to with ethereum, fiat currencies, and bitcoin.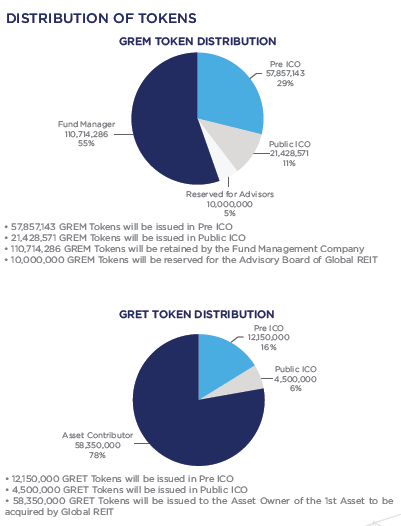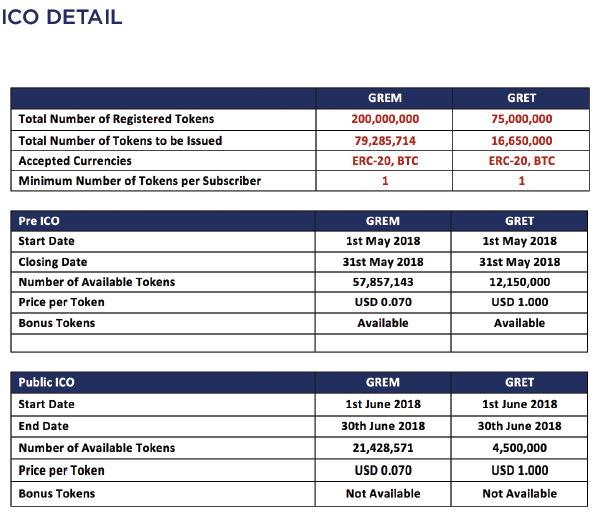 Meet The Amazing Team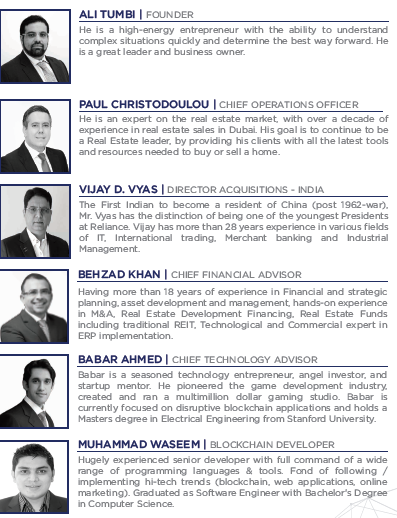 Website: https://www.globalreit.io/
Bitcointak ANN: https://bitcointalk.org/index.php?topic=3341986.msg34966361#msg34966361
Bitcointalk thread: https://bitcointalk.org/index.php?topic=3293399.0
Telegram: https://t.me/GlobalReit
Bounty Telegram: https://t.me/GlobalREIT_Bounty
Author: Bentadem11
My Bitcointalk profile: https://bitcointalk.org/index.php?action=profile;u=1530135
My Ethereum Wallet Address: 0xC12c4ce6f433C2b39494aE9460055E76D828e34c