GLOBATALENT – Tokenizing Sporting Talent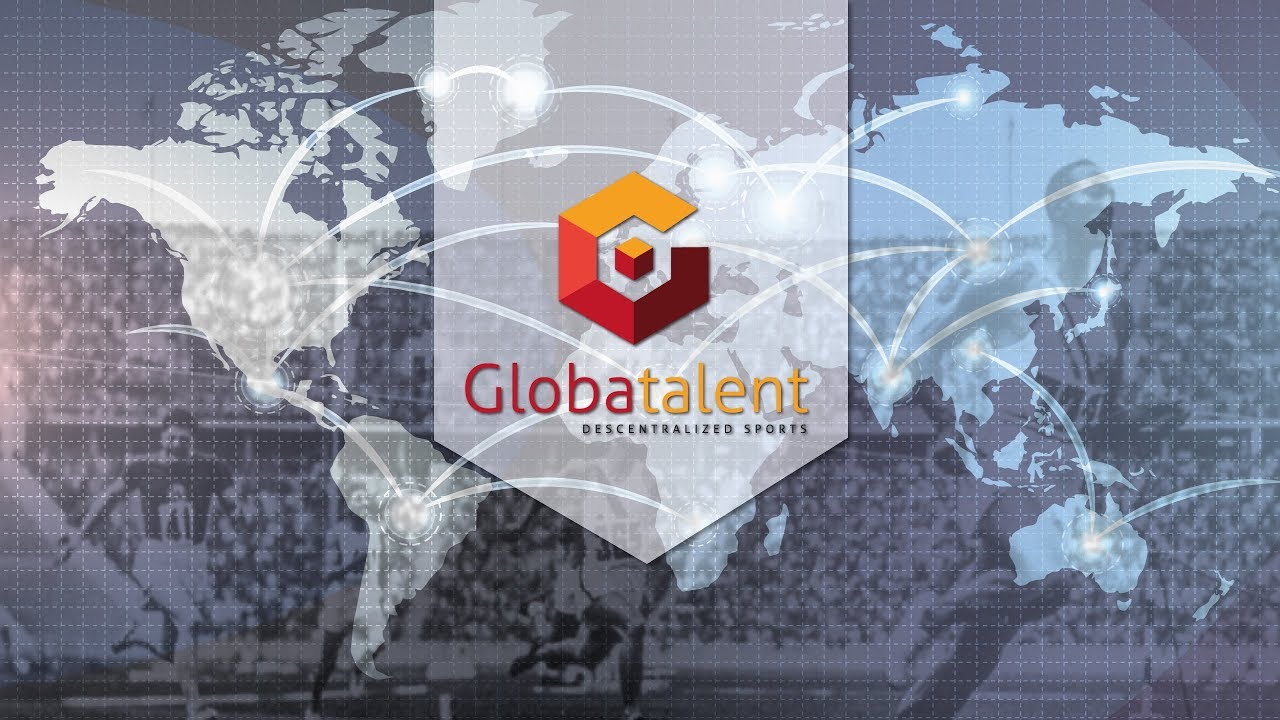 Nowadays, clubs and athletes have different ways of obtaining financial support. Their incomes usually arise out of TV rights, ticketing, sponsoring, hospitality, prize money and other minor sources of income.
However, a lot of clubs undergo considerable difficulties, from an economic point of view, because their cash flow is not enough to support their financial needs due to high salaries and the high interests paid to hedge funds which have funded them previously.
Sponsoring rights, transfer rights and many other rights which are currently involved in sports are centralized by just a few companies or agencies. To transfer soccer (football) players there are only a few main agents or agencies which control almost 100% of the entire market. Recently, FIFA (International Federation of Association Football) banned hedge funds and other investors from buying the transfer rights of players from teams in soccer so that they cannot control elements that contradict financial fair-play within the sport. Sports should belong to the fans and not to a selected few. We must have decentralized sports where fans can invest in their sports idols and role models. Today, a fan who loves his team can only be a supporter and does not have any other rights.
That is why GLOBATALENT is a blockchain marketplace that will help to reduce the club's cost to buy new players rights since they will not need to work with the conditions of hedge funds. It will help young athletes to get in contact with their fans and get financial support to carry on their career and it will create stronger bonds between fans with their sports stars and clubs.
Fans all over the world will be able to invest even small amounts of money in their clubs or athletes and therefore be bound to the future revenues the clubs and players can bring.
Globatalent is an extraordinary revolution where you can invest in your worldwide sporting heroes. It is a blockchain platform where clubs and players can find funding by selling their future revenue rights. Globatalent offers all fans from across the globe the ability to invest in their sporting idols. An idea thought up by sports entrepreneurs, Globatalent has arrived to decentralize sport as a whole. With encryption and blockchain technology, fans have the ability to buy and sell in the safest way possible. The vast experience in the sporting world means that Globatalent has a group of passionate and dedicated individuals who want to make a difference to the future of sports. No sport is left out and we know we can change sporting prodigies lives.
The Globatalent Platform sports-market seeks to transform sport investment models by offering a worldwide, available, and an open platform that will allow each user to decide where to invest by providing information of the relevant athlete or sport, beyond the user's knowledge.
We will offer a new way of investing in sports in which each person can decide who to help and will not be limited by their knowledge of the sport or how much information they may have. Our blockchain will make investments easy, help talented athletes in a global and an adequate way. With this new investment model, we will no longer have a middle man who may want to benefit from our athletes or teams through their own bidding. Every athlete will have a fair, open pathway to effectively demonstrate their talent and be able to reward their fans for it.
Millions of fans will be able to invest in rising athletes or future all-star players by supporting their sports careers and profit from their success.
The Globatalent Platform aims to help those talents to reach their best potential and help the less athletically talented ones to invest in those with more talent and be able to share their success. It is a win-win for both parties.
GLOBATALENT AND BLOCKCHAIN TECHNOLOGY
Globatalent designs a decentralized platform using blockchain technology, where you and the wider community get access to different sports teams / players. You will benefit from investing in players or teams in the markets we provide. Profits are derived from buying and selling future benefits guaranteed by the right of withdrawal, player transfer, prize money, salary, ticket sales, TV contracts or other income. No need to spend a large amount of money, you can invest with a small amount of money and use it. In addition to investing in this player or team, you also participate in the development of these sports players.
Our platform supports users to buy and sell their tokens in the GLOBATALENT marketplace. Users can buy and sell various benefits of players and teams of the future whose values ​​vary according to their abilities. The team or player will get funding from the percentage of tickets, sponsorship, TV rights, player transfer rights and / or the future rights of other clubs they sell. All of these things will be available transparently to the public.
Globatalent designed this platform to run using blockchain technology as our platform development base. Because since it first appeared, blockchain comes with a fast and secure online transaction offer and supports all types of data and cryptocurrency. In its development, blockchain evolved and pushed the revolution in the technology sector. Blockchain technology uses a system, where every transaction is recorded and can not be changed forever, so transaction security and transparency can be maintained and reduce the possibility of data fraud.
Globatalent prefers to use blockchain technology because this technology is safer than ordinary technology today. Unlike conventional technology, blockchain technology does not require a third party, so it's safer and cost-effective. And blockchain technology is a more minimal system error, so this technology is better and more reliable
Globatalent will help players or teams who need financial support for their achievements, by decentralizing the sports industry and letting fans invest in their teams to make a profit. Every 33% of the fees we earn will be used to support the GLOBATALENT Youth Program which is a fund support program for young athletes with no economic resources to develop their sports and academic careers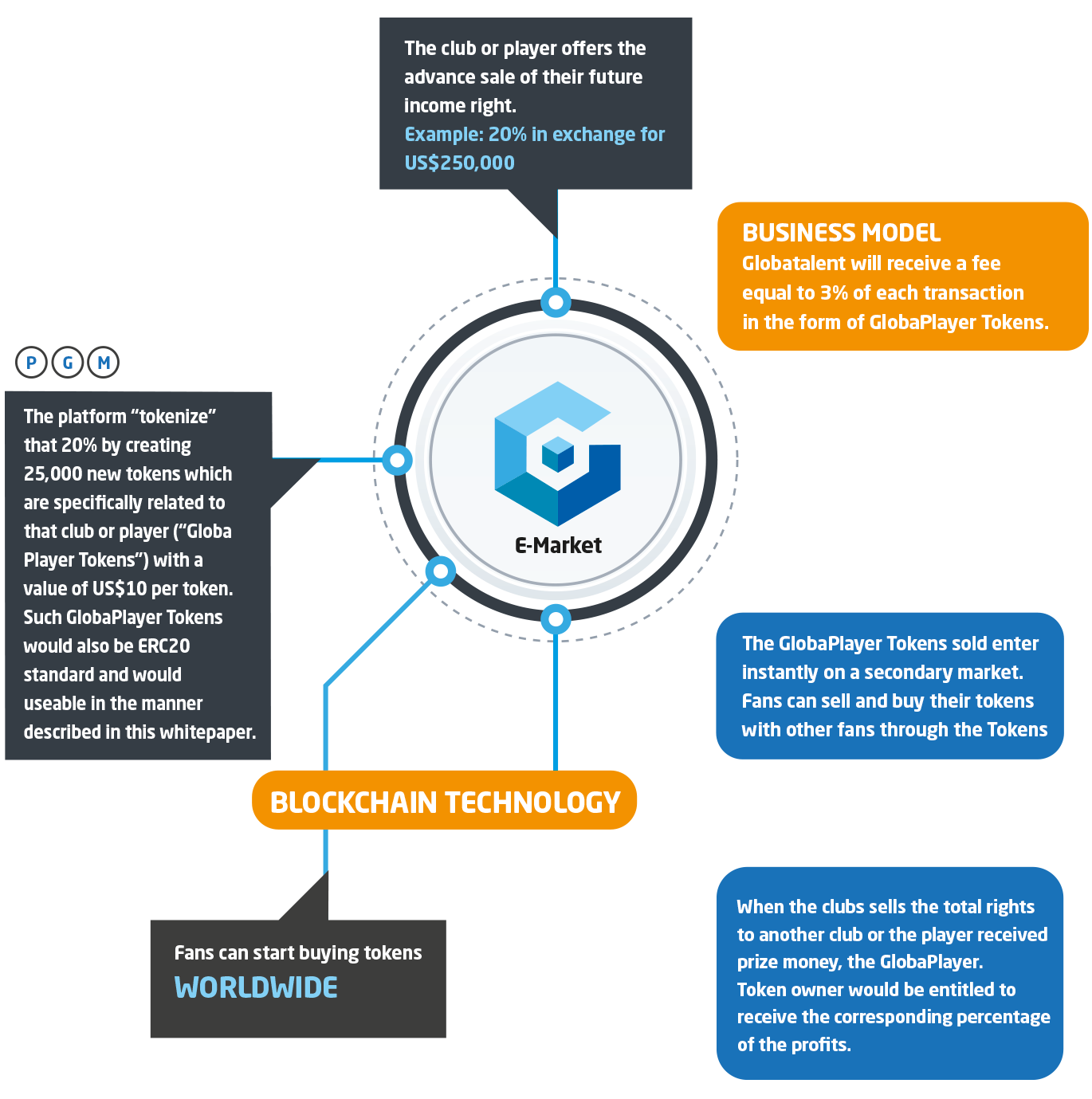 BENEFITS
You are the true owner of sports rights. Fans around the world can buy their idolatry rights.
Transactions are made instantaneously and without fear of fraud. Fans can buy and sell instantly and securely on smart contracts using blockchain technology.
This platform allows sports decentralization. This allows the decentralization and management of people to unite and help each other, so that they can benefit, without intermediaries, benefit from future profits.
New ways of generating. This platform allows people to invest in talented people and benefit from their future success.
This investment process is automated because Smart Contracts manufacture using Blockchain technology, providing a fast, reliable and reliable trading method.
At Globaltalent, investment is a liquid asset that can be converted by investors into liquidity at any time through the stock market.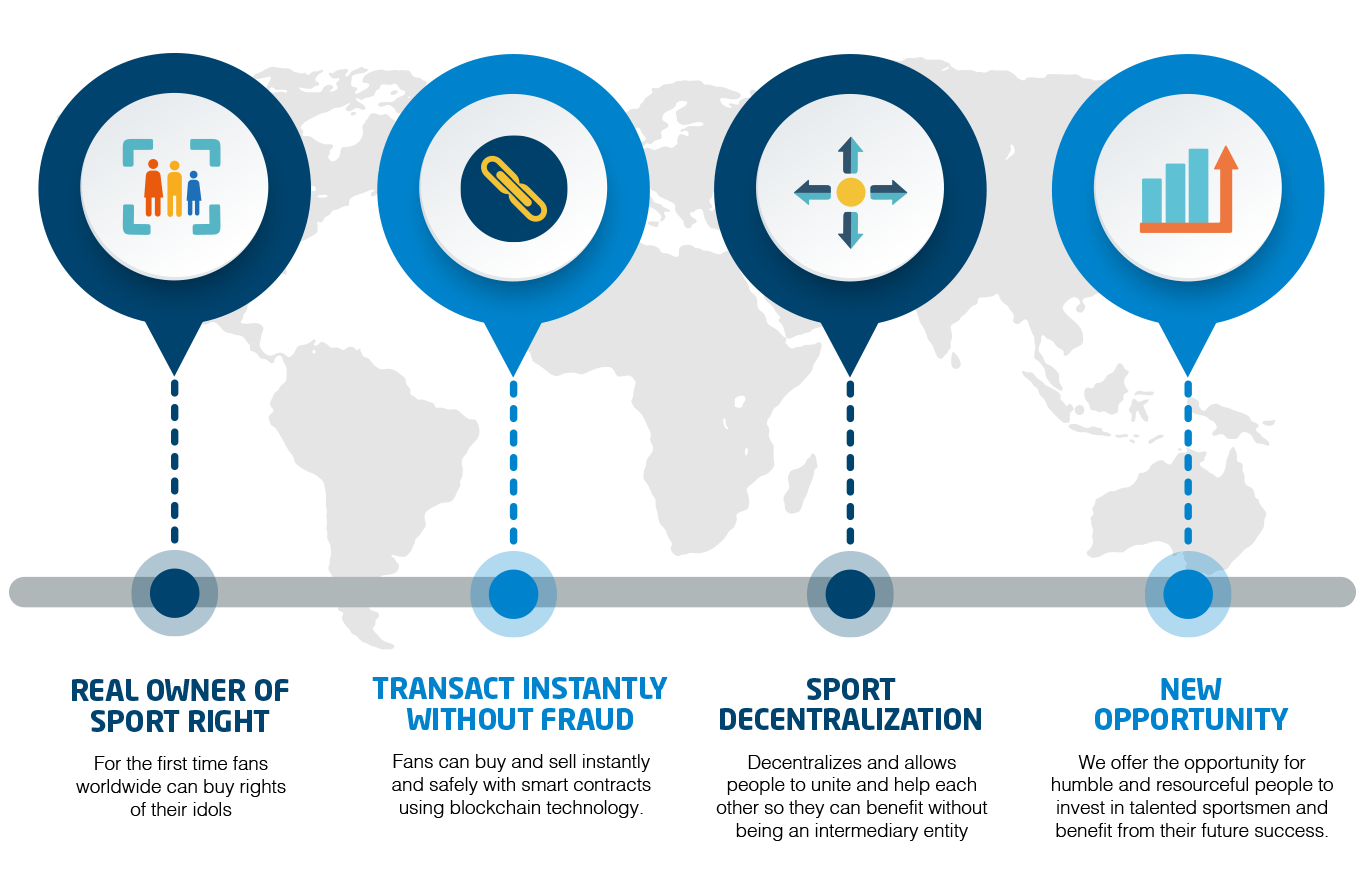 TOKEN SALE DETAILS
Token Symbol: GBT
Public Sale: 18th June, 2018 to 30th June, 2018
Soft Cap: USD 5,000,000
Hard Cap: USD 35,000,000
Maximum numbers of token generated: 1,000,000,000 tokens
Maximum available for purchase: 500,000,000 tokens
Platform (Token type): Ethereum (ERC20)
Accepted Currencies: ETH, BTC, Fiat
ETH/USD ratio: The price of ETH will be fixed based on the ETH average price for 2 weeks prior to the Private pre-sale start date
USD Price per token: USD 0.07

Token Distribution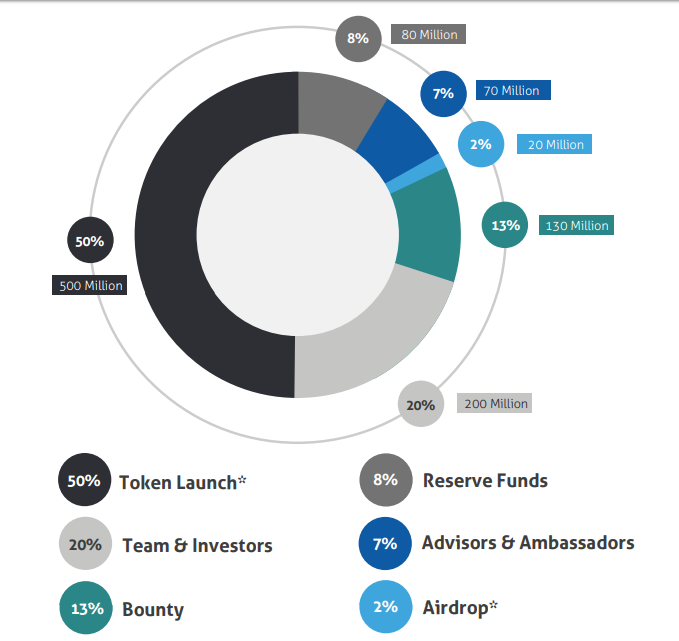 50% Token Launch
13% Bounty
20% Team & Investors
7% Advisors & Ambassadors
8% Reserve Funds
2% Airdrop
Use of Funds
30% Software development
25% Marketing and Community Building
20% Operation & Legal
20% Onboarding Talent and sport development staff
5% Reserve
ROAD MAP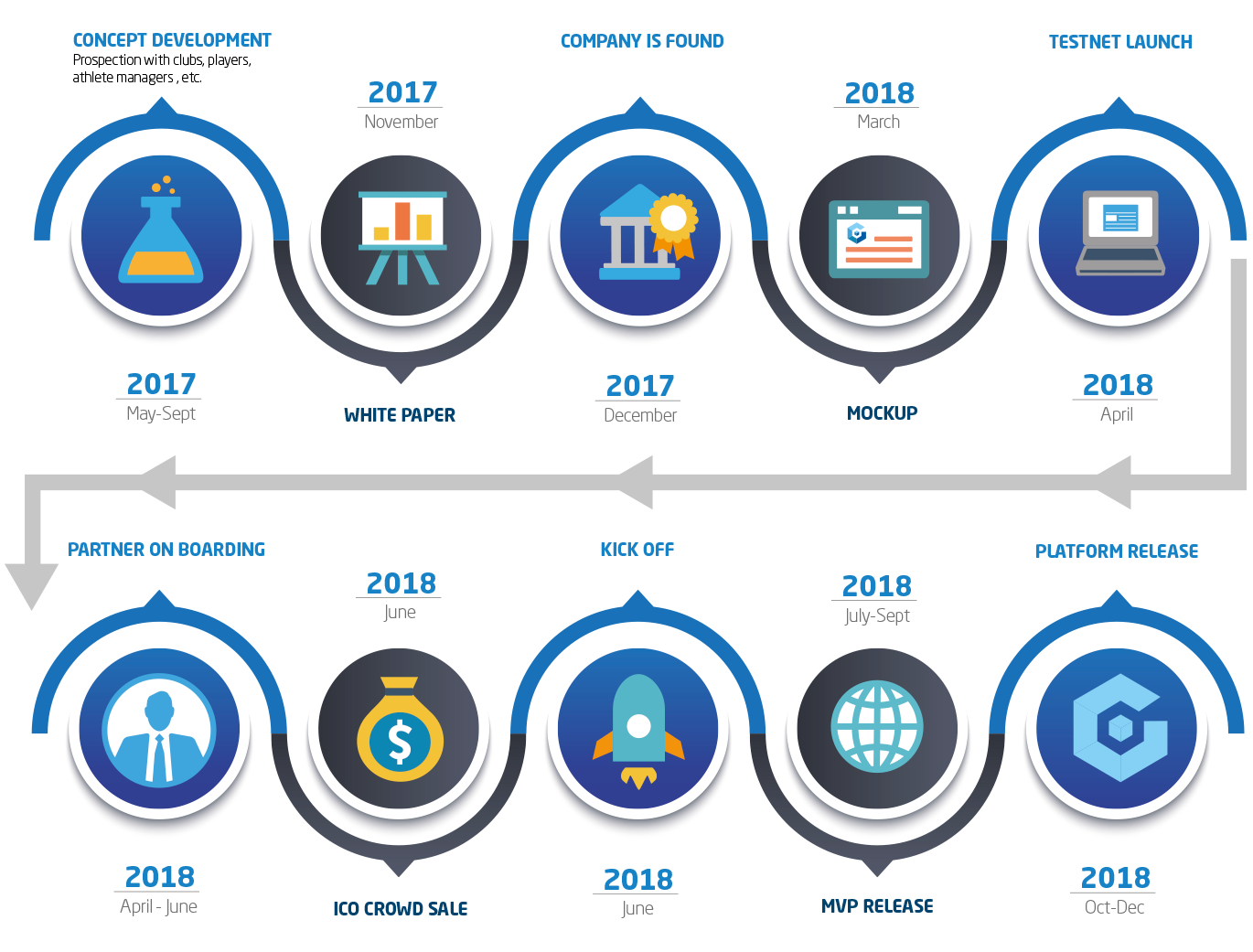 TEAM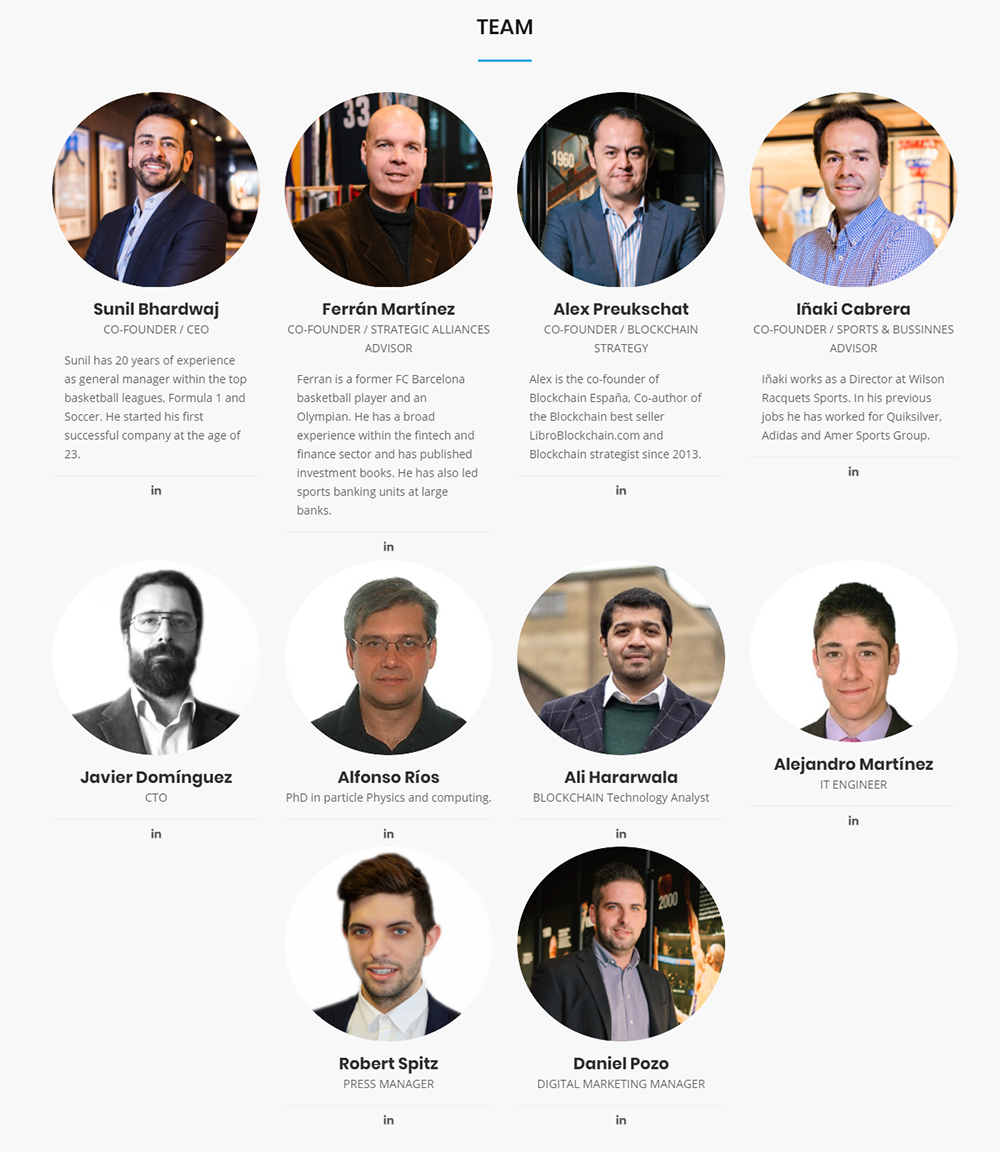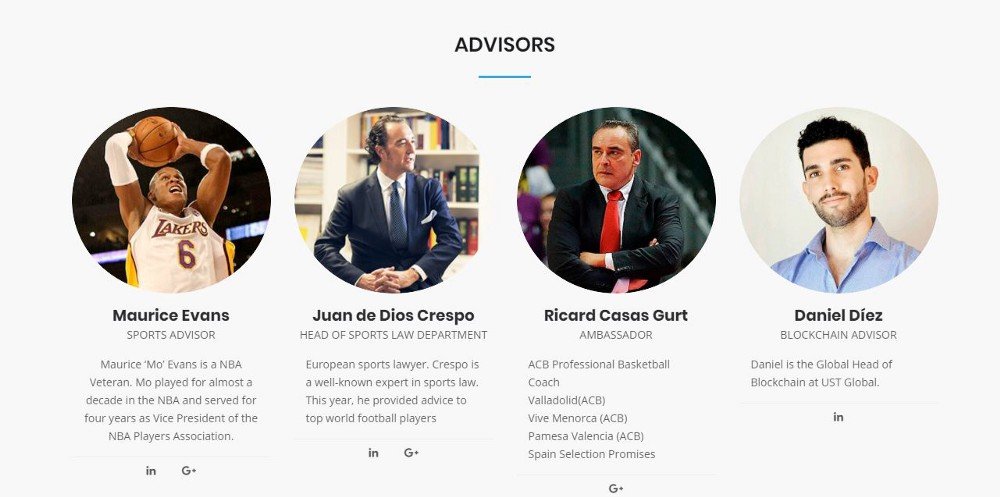 For more information, please visit:
Website: https://globatalent.com/
Whitepaper: https://globatalent.com/sport-blockchain/white-paper-Globatalent.pdf
Telegram: https://t.me/globatalent
Slack: https://globatalent.slack.com
Facebook: https://www.facebook.com/globatalent.official/
Twitter: https://twitter.com/globatalent
Linkedin:https://www.linkedin.com/company/18286680/
Instagram: https://www.instagram.com/globatalent/
Author: JigaMola
Bitcointalk profile: https://bitcointalk.org/index.php?action=profile;u=1847143