GPM Carbon ecosystem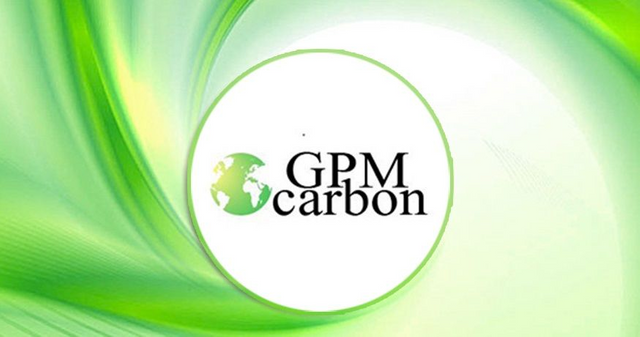 GENERAL DESCRIPTION OF CARBON PLATFORM GPM: 
Introduction:
The concept of the project is to launch innovative production of activated carbon with the help of technology using raw materials with high carbon content. Development and introduction of production of new technologies that are fundamentally for the production of activated carbon, which avoids significant impacts on the environment and at the same time makes it possible to produce activated carbon that meets the high standards set by the world's leading producers. The entire GPM Carbon ecosystem will be rebuilt using blockchain technology. This will ensure maximum flexibility and security of all transactions in the company…
GPMCoin is not subject to inflation and cryptocurrency volatility. Outstanding prospects for the acquisition of GPMCoin in the early stages of the project. Full transparency of investment and implementation of all stages of the project. Each participant can receive a finished product (activated carbon) for the purchased GPMCoin. Open project information completely. Team members undergo the KYC procedure through trusted sources. Because of their physical and chemical properties, activated carbon is a unique and ideal purification material. At present, it is difficult to mention the economic sectors where this unique adsorbent is not used. In fact, this is the second material after iron in wide applications. Activated carbon is a material with a porous structure developed, 87-97% according to mass consists of carbon. Activated carbon is obtained by activating carbon fracture material. Activation is the thermal treatment of carbon fracture material under special conditions, which leads to the formation of many pores, cracks and cracks, and is accompanied by a significant increase in pore surface per unit mass of the target product. The specific surface area of ​​activated carbon is its most important adsorption characteristic.
PURPOSE OF CARBON PLATFORM GPM:
The 
purpose of the Carbon project is to regulate the production of activated carbon in accordance with the environmentally friendly technologies developed (see Description and technical description above) and to provide related services to consumers through the application of vertical integrated structures.
BENEFITS OF PARTICIPATION IN THE GPM CARBON PROJECT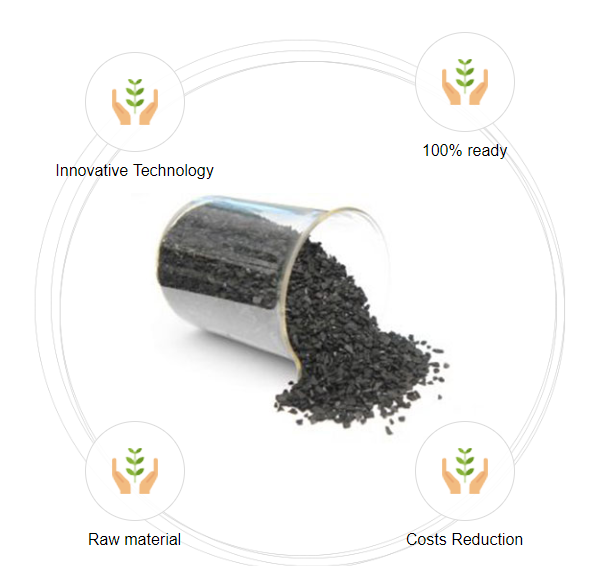 Technology: For the successful implementation of the project, we have innovative patented technology for the production of products with exclusive rights to use them. 
Raw Materials: Always available in required quantities. The quality of raw materials needed for the production of activated carbon is one of the best in the world.
Price Reduction: The production of a product using our technology significantly reduces costs compared to the costs of major global producers.
Willingness to start production:
Availability of the technology prepared. Staff very staff. One hundred percent readiness to start production.
APPLICATION FOR BLOCKCHAIN ​​TECHNOLOGY: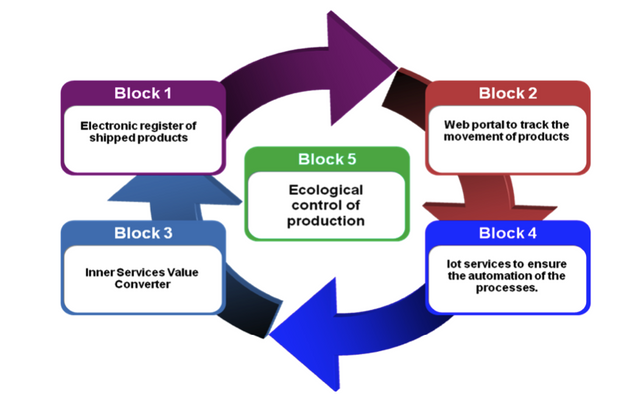 The entire GPM Carbon ecosystem will be rebuilt using blockchain technology. This will provide maximum flexibility and security for all transactions in the company. At the stage of launching the product line under the GPM Carbon brand, all products will be marked and entered into the blockchain register. 
GPM-CARBON PROJECT SOLUTION 3 PROBLEMS OF MODERN COMMUNITIES:
a. Water Resources Pollution:
Factors that cause changes in the nature of water resources (chemical, physical and biological) as a result of human activities. This problem is global – it is talked about and told by many people in the industry and it needs to be solved!
b. Soil pollution:
Factors affecting the accumulation of chemicals in soil and soil as a result of economic and other activities in quantities that degrade the quality of the soil and soil and represent potential hazards to public health and the environment. This issue has been widely discussed in reports and articles such as:
• FAO 2018: Soil Pollution: Hidden Realities
• Land Management Review
• British Environmental Agency: Soil Contamination
• Land degradation threatens human well-being, the main report warns Jonathan Watts. The Guardian, 26 March 2018. More than 3.2 billion people are at risk of experiencing soil erosion, loss of vegetation, and other forms of land degradation.
• A fifth of China's agricultural land is polluted by Jennifer Duggan. The Guardian, April 14, 2014.
• Possible Spread of Desert to Fertile Land Requires Quick Response, UN Report Said by Elisabeth Rosenthal. The New York Times, 28 June 2007.
• Soil erosion is as large as global warming, say scientists by Tim Radford, The Guardian, and 14 February 2004.
• Diseases associated with contaminated soil: BBC News, 23 June 2003. Can do we really know the health impacts associated with contaminated land?
c. Food Contamination:
The process of contamination of food products with radionuclides and nitrates, which cause deterioration of the health of consumers of these foods, the development of chronic diseases and premature death.
TOKEN BENEFITS:
 Industrial-oriented blockchain projects
 Based on real production
 Full transparency at all stages
 Unique, stable and innovative blockchain products
 Opportunities to become raw token owners 
Full payments in 18 months
 More than $ 1.3 million was invested in R&D and Management and Marketing.
CARBON GPM TOKEN INFORMATION: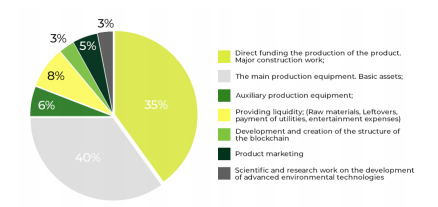 Token Sales! 
Initial fee for GPM Coin token.
Cost of 1 GPM Coin Pre-Sales 0.15 USD
Cost of 1 GPM Coin TGE 0.30 USD
Market value of 1 kg of activated carbon not less than 3 USD) Pre-Sales
Stage
: Pre-Sales Hard Cap – 9 million USD
50% discount.
Achieving Hard Cap Pre-Sales will enable the project to launch 4
TGE Stage production lines :
Soft cap – 3 million USD
Hard cap – 27 million USD.
ROAD-MAP: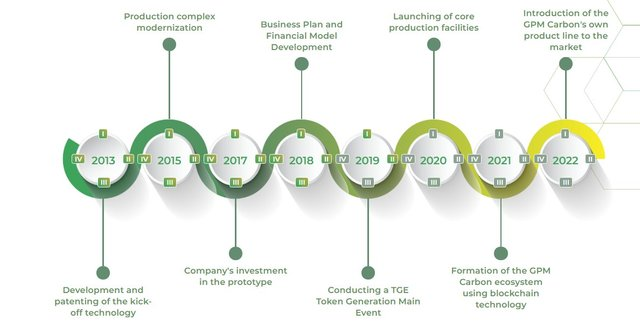 TEAM: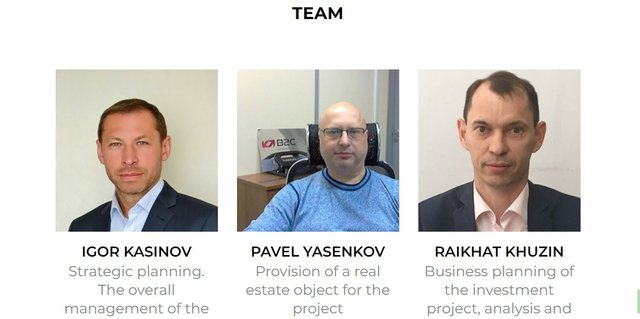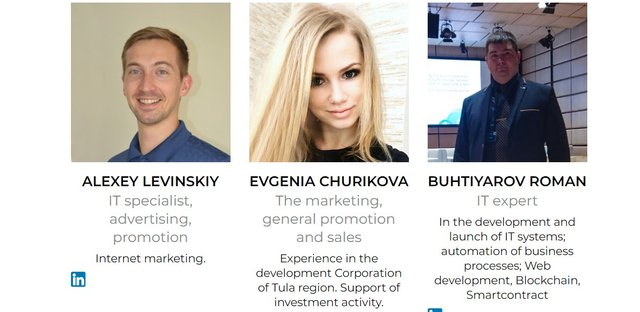 ADVISORY: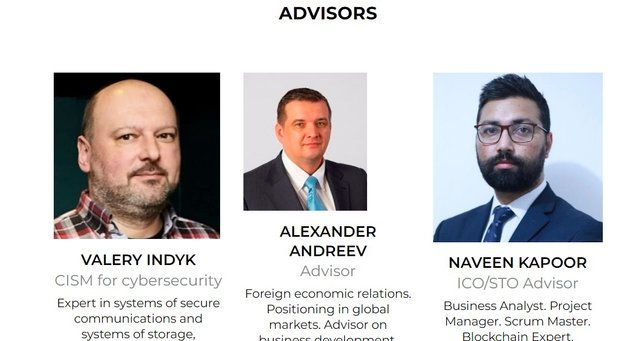 PARTNER: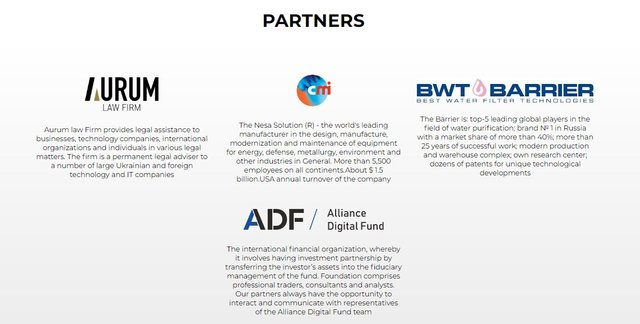 For More Information About This Project, Please Visit The Link Below: 
Website: https://gpm-carbon.com/
Whitepaper: http://gpm-carbon.com/storage/ app / media / White% 20papers / GPM_WP_05.07.19.pdf
Twitter: https://twitter.com/GPMCarbon
Facebook: https://www.facebook.com/GPMCarbon/
Telegram: https://t.me/gpmcarbon
Telegram: https://t.me / gpmcarbonbounty
Author: kensyin
Bitcointalk Profil Link: https://bitcointalk.org/index.php?action=profile;u=25753895
ETh : 0x08204147D36cE05456A3c99242cB3781b6B6875f