Greentoken
Greentoken
cryptocurrency mining with "green" electricity

About the
Greentoken
project
– mining cryptocurrency with free "green" electricity for life, based on an endless waste recycling plant.
Greentoken
 – is a lifelong free green crypto currency mining, based on an innovative waste treatment plant with 100% recycling capacity, without endangering the environment and separate garbage collection.
Greentoken
 offers token holders to become joint owners on a large scale and environmentally friendly projects and receive lifetime income from mining.
We want to protect our participants from routine work at the mining quarry and offer to participate in special projects, namely in the possession of a mine with a free lifetime of «green» electricity received from processing waste based on innovative German technology.
This means that our farms are 25-50% more profitable in other countries in the world (because they use free electricity). Farms will be able to provide the ability to mine crypto currencies to their owners. We provide transparent systems for distribution of tokens through smart ETH contracts,
Greentoken
 distributes newly acquired crypto currencies (with mining assistance) to accounts in the user's personal account.
Withdrawals
to the owner's wallet are done once a month, to minimize transaction costs. You will be able to drop crypto currencies from the project as long as the crypt industry will live. Each Greentoken project token gives the right to mine the crypto currency from a continuous mining capacity, in percentage, depending on the GTN token purchased
LOCATION, MAINTENANCE AND SAFETY
The company "Invests Limited Ecology" and Greentoken project management strives to provide perfect services and create innovations and promising projects for our participants.
For permanent and safe miner operations, 5% of the extracted crypto currency is allocated for maintenance, depreciation and maintenance of equipment. To guarantee uninterrupted operations, we invite LORDCOM companies with 5 years of experience in shipping, installation and maintenance of the livestock industry mining.
Because the farm will be physically located in the factory area, they will be given paramilitary protection at all times.
Our participants do not need to worry about stable operations and security, they will only accept crypto currency withering from mining capacity.
The company has been operating in the Indonesian market of Kazakhstan for more than 5 years and successfully established itself as a leader in the mining field. To be an expert in mining, our specialists are truly studied the most advanced Chinese technology and gather all the baggage of knowledge in this direction.
Until now, the Turnover company is more than 2 million dollars.
At present, LORDCOM is not involved only in the sale of mining equipment, but also in its assembly. There is a customer support every time (Support).
If there is no room for equipment, the company is ready to offer services The data center where your equipment is located is monitored 24/7 with the possibility of remote access
The plant will be built on the basis of German technology a high temperature pyrolysis reactor.
(Producing Germany) Through a deep 6-stage synthesis gas purification system, MSW in pyrolysis of the reactor without oxygen and at temperatures up to 1300 ° C breaks down into fraction gas, does not remove dioxin, furans and heavy metals into the atmosphere.
– Loading of continuous raw materials in the reactor – operating time is 8000 hours per year
– Consumption of synthesis gas to maintain a temperature of not more than 12% of the gas produced
The high efficiency of this technology is achieved due to effective heat insulation, and belongs to the heat-resistant steel used in the manufacture of reactors.
CHARACTERISTICS OF REACTORS:
1. Gray reactor is made of heat-resistant steel, they work continuously for 8000 hours per year.
Equipped with a deep 6-step synthesis gas synthesis system.
2. Once a year, prophylaxis is performed: they are cleaned of soot and dirt, parts are lubricated, tubers and aggregates are examined.
Once in 10 years, the internal bottle is replaced.
3. Continuous loading of 3.2 tons per hour * 8000 hours / year = 25,000 tons per year (Equivalent to 5 MW / hour).
4. Each reactor has + 20% afterload.
(You can get additional electricity + 20%).
The reactor is manufactured in Germany and complies with all German Federal Emission Laws 17 Bim SchV (EU Directive 2000/176 EG), as well as all standards for emissions of hazardous substances. The reactors are not explosive, because they operate at atmospheric pressure, without creating excessive pressure.
Garbage is recycled without contact with the environment.
The exhaust pipe does not need a filter.
TERMS AND CONDITIONS OF
GREENTOKEN
TOKEN-SALE 
TERMS AND CONDITIONS OF SALES TOKEN-SALE
Token sales will be made on the Greentoken Distribution platform, located at www.greentoken.in
Simplified, the process of acquiring GTN tokens can be divided into the following steps:
1. The Token Sale participant moves to the official website of the platform at the specified address and registers a personal cabinet.
2. After successful authorization, the user selects the payment instrument and the number of ETH, BTC, LTC, DASH, BTH, which is ready for the exchange for the GTN token.
Please note that when investing in other crypto currencies other than ETH, conversion rules will be applied, which are described in detail in the project legal documentation.
3. The Token Sale participant sends the number of ETH, BTC, selected LTC, DASH, BTH, to the sales contract of the Token Sale.
4. The smart contract automatically distributes tokens between the current Token Sale participants to a predetermined ERC-20 compliant wallet, according to the token and conversion values ​​that apply the rules that are installed at the current Token Sale stage.
5. After the token is received, Token Sale participants can use tokens according to their functional goals.
Details of 
ICO Token Token: GTN 
Number of tokens raised: 500,000,000 GTN 
Token fee: $ 0.07 
Pre-ICO period from 15/09/2018 to 15/10/2018 
Total number of tokens allocated for pre-sale: 50 million 
GTN Bonus:


Token Distribution: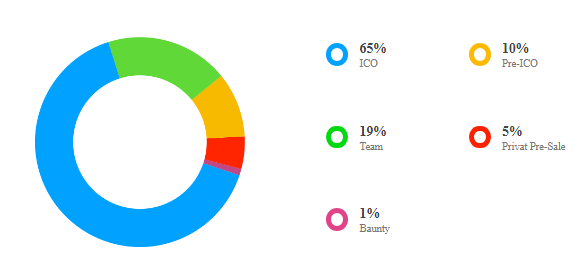 Roadmap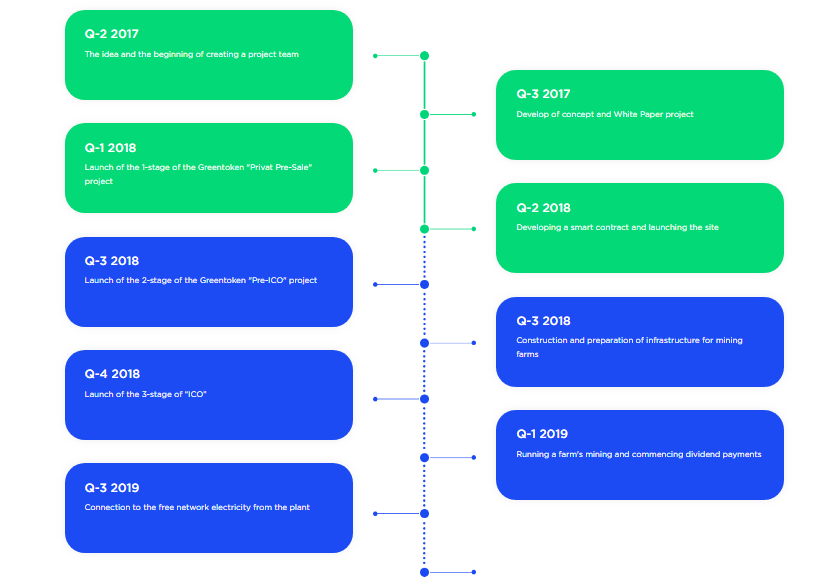 Team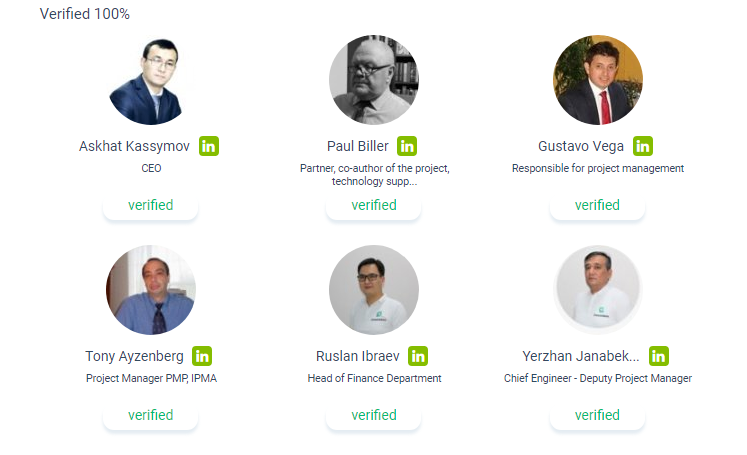 Advisor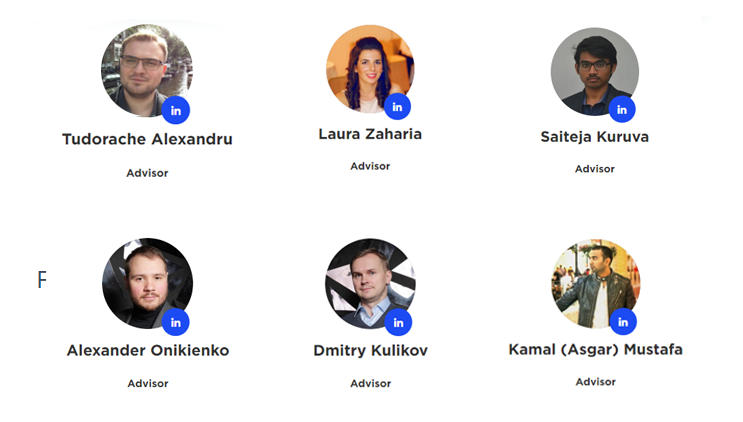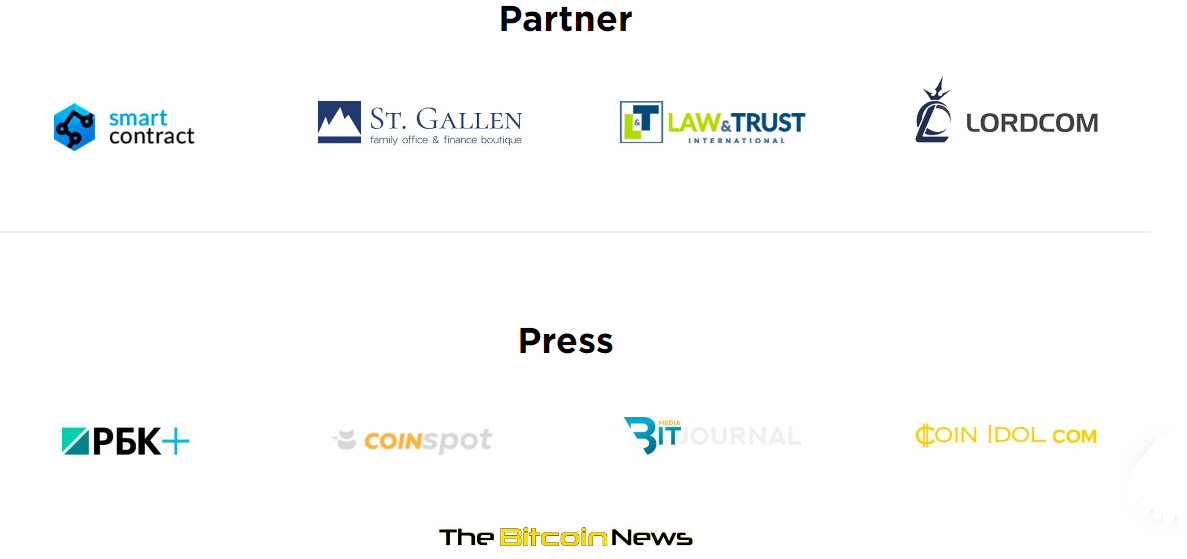 For more information about this project, visit the following link:
Website:  https://greentoken.in/
White Paper:  https://greentoken.in/doc/Eng-WP.pdf
Bitcointalk ANN:  https://bitcointalk.org/index.php?topic=4899128
Twitter:  https : //twitter.com/greentokenin
Facebook:  https://www.facebook.com/Greentokenin/
Medium:  https://medium.com/@greentokenin
Username: COB
Link: https://bitcointalk.org/index.php?action=profile;u=1929500