Gric Coin
Gric Coin – improving food products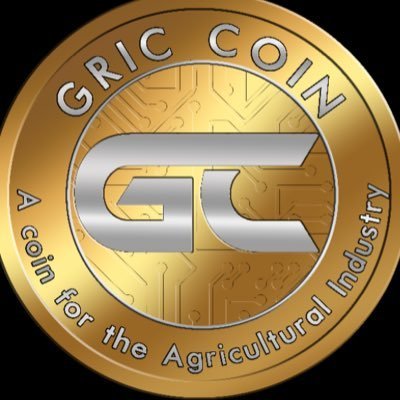 The project is setting up a company in Africa, Africa has around 51 million farms which are about 80% smaller than 2
hectares, according to research conducted by Lowder, Skoet & Raney in 2016. Most of these farms are poorly managed due to lack of finance, and in many cases do not have the facilities to process their products.
As a result, they end up selling their products at very low margins to large farms or industries that process these items and get more profit from them.
African agricultural markets are like virgin markets waiting to be tapped.
According to the 2017 Africa Agricultural Status Report, the African food market continues to grow strongly.
The World Bank estimates show that it will be worth US $ 1 trillion in 2030, up from US $ 30-50 billion at present.
This projected growth is so great that every company that enters agriculture with the right strategy will have enormous opportunities for growth, expansion and profit taking.
 The continent of Africa has the largest proportion of agricultural land in the world with 1.2 million hectares, according to telegraph.co.uk.
Every year, Africa imports food worth more than $ 35 billion, and this estimate is expected to increase to $ 110 billion by 2025. Most of the food imported is that which can be processed locally.
But this requires the right resources and facilities with commensurate investments.
Business is built on the opportunities presented by the fast-growing food market in Africa, which may be worth more than US $ 1tn every year in 2030 because imports are replaced with high-value food produced locally according to the Africa Agricultural Status Report.
According to the report, agriculture will become an African peaceful revolution, supported by smart investment in the food system.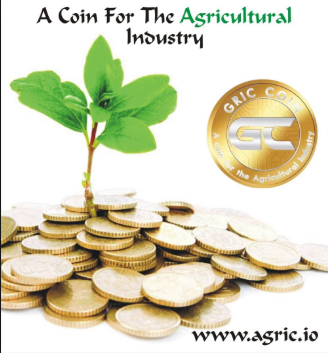 Gric aims to create a brand that will become a benchmark in the agricultural industry, eliminate imitation, falsify food and improve food.
This brings transparency with the help of blockchain, and makes vehicles for people to invest in real-life agriculture and get their investment returns.
The Gric Coin project will share profits with coin holders on the annual premise.
During a fixed period, we will distribute around 20% of the profits generated in the agriculture / processing industry with all our coin holders.
That will not be done through smart contracts.
The use of Grik coins for investment in our agricultural partner projects will increase the use of coins and help increase the wealth of coin holders.
Gric Coin's vision of vision
is to create a decentralized open source currency before the end of 2019, which focuses on improving agricultural practices and increasing agricultural output throughout the world with a main focus in Africa.
FARM AND BLOCKCHAIN ​​PROJECT
Coin Gric Statement
Mission
At the end of our ICO in February 2019, we will buy 1,000 hectares of farmland where we will build our processing and processing plant to process and package all of our agricultural products to meet international food processing and packaging standards.
About the Gric Token
GRIC Token is created on Ethereum blockchain.
Gric tokens are built on the best ERC-20 crypto platform (platform Ethereum).
That means fast transactions, very low costs, and unlimited growth possibilities.
Ethereum is an open-source project that allows making smart contracts and provides users with a safe and fast transaction system.
GRIC will implement a comprehensive plan for marketing.
We plan various digital marketing approaches such as banner ads, press releases, signature campaigns and social media.
We will list our ICO at the leading cryptocurrency currency exchange.
GRIC has a pragmatic financial plan as part of the overall strategy.
In its operations, GRIC will focus on the bottom-line from the start to achieve profitable growth and sustainability.
The bulk of the funds raised will be invested to buy 1,000 hectares of land for agriculture.
The GRIC team consists of highly experienced and qualified professionals.
Management has the depth and breadth of exposure and direct experience in various domains in agriculture, agriculture, food processing, blockchain technology, cryptocurrency / digital currency space, finance, marketing, etc.
We will pay around 20% of Gric Coin for project profits to our token holders for a certain period each year.
GRIC COIN UTILITY PROJECT
In the last quarter of 2019, we will increase our Farmpartner.ng stage, make an application for it and make it available to financial specialists to invest in living agricultural projects with Gric Coin, get local farmers to do hard work and pay back speculators they.
approve the initial investment and return on investment.
Nama: Gric Coin (GC)

Type: ERC20

Peron; Ethereum

Exchange Rate: 1 GC = 0.007 USD

Currencies Received: ETH, BTC, LTC, DLL, XRP

Minimum Purchase: 2500 GC

Starting: November 1 (00:00 GMT)

End: November 31 (23; 00 GMT)

Soft Cap: 1.000.000 USD
Hard Cap: 25.000.000 USD
The
cryptocurrency
market The
cryptocurrency industry has been revolutionary and trailblazing in the years of its development.
The number of active cryptocurrencies has crossed landmark 2000. total cryptocurrencies market capitalization is above the $ 250 billion mark.
The total value of daily transactions in cryptocurrency is around $ 10 billion.
The cryptocurrency market has shown a rise in value and volume, especially since 2016.
The biggest challenge for using cryptocurrency is the unstable nature of prices.
The cryptocurrency market saw a large increase in its market capitalization between 2016 and 2017. However, there have been large fluctuations in its value since December 2017. The price of Bitcoin has increased astronomically over the past few years with great volatility.
Bitcoin prices, for example, have recently declined from $ 19,500 to $ 6,500 over a four-month period.
However, the cryptocurrency market has shown some kind of stability in recent months.
This is positive for the new ICO and cryptocurrency, as well as the founders of the ICO and entrepreneurs.
Purpose
We have strategically set funding goals for crowdsale.
Through our Pre-ICO and ICO, we aim to raise funds between $ 10,000,000 and $ 25,000,000 for our agricultural and agricultural projects.
Token allocation
70% of all coins available for purchase during ICO.
The
allocation
details
for the Gric tokens are as follows: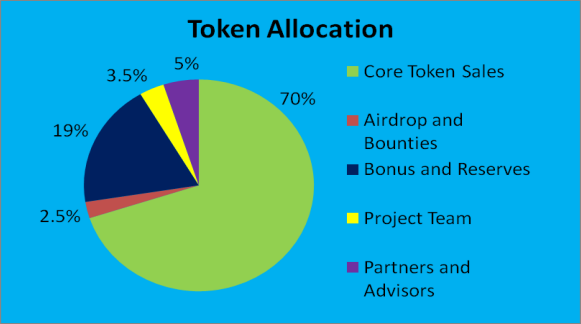 The allocation of Gric tokens in absolute numbers is as follows: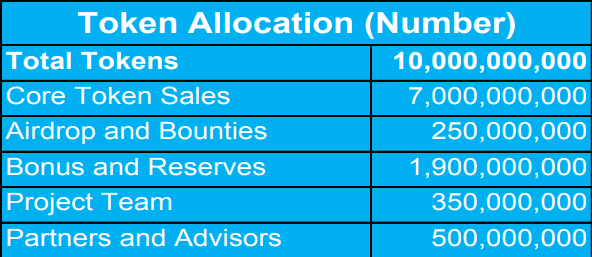 Roadmap 
August 2017: Conception of Farmpartner Site Ideas
December 2017: Improvement of FarmPartner.ng
January 2018: First Farmpartner Investment begins
April 2018: First direct agricultural start
May 2018: Gravel Coin Agricultural Blockchain Project Concept
June 2018: Setting up a social network project Gric Coin GC and Site Design ICO website
July 2018: White-paper Gric Coin Design
2nd Semester 2018
Pre-sale and ICO
First semester 2019
Agricultural land purchase and
2nd pre-agriculture activities in 2019
Preparing processing plants and Blockchain sites Gender Coin, App and Farmpartner platform Updated
Our Team's
  Gric Management
Our Advisor
by ; Kopisusu 4000
link: : https://bitcointalk.org/index.php?action=profile;u=1953415