GUARIUM E-COMMERCE AUTOMATION
Good day friend, I am Olagoke Gbade Bisade. It is my pleasure to bring to your way this great and innovative project with lot of benefits for as many that consider it worth while to be part of it.
Friends, seat back and relax as you read through the purpose and aim of this project, as well as the benefit it offers.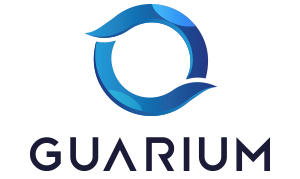 What is Guar Coin?
Imagine being the owner of a cryptocurrency that you can use in thousands of online stores around the world. Every day, Guar Coin is gaining value as it has been circulated from the beginning in a huge online distribution infrastructure.
During the official debut, Guar Coin will be a strong asset for market exchange while providing a great solution for individual investors who want to benefit from the dynamic growth of their value.
Planned implementation of blockchain technology
A huge and powerful affiliate system
E-commerce infrastructure
sales ecosystem
Global token and cryptocurrency in the future
Private transactions
General system scheme
E-commerce automation – fully automatic online sales system
Using innovative solutions, manufacturers and wholesalers will be able to leverage the influence of hundreds of thousands of scattered online stores run by individual entrepreneurs around the world. A solution that is suitable for both existing and new markets.
In each of these stores, you can do the purchasing for Guar Coin, which will give you a significant advantage over other online cryptocurrencies.
Common recommendation system in online shops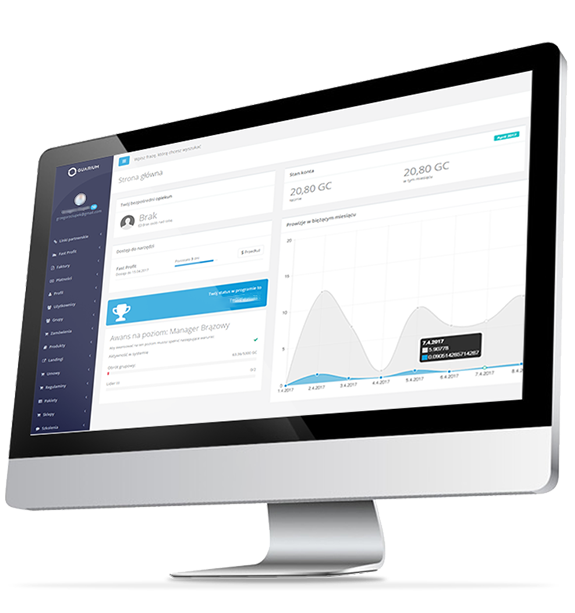 We've created a system where anyone who runs their online store can recommend products from other stores. Imagine a system of thousands of online stores, where a once-recommended customer is permanently assigned to the referrer. The use of Blockchain technology has allowed us to create a fully automated product and job management system. And the introduction of Guar Coin into the e-commerce network will make shopping a lot easier.
Here is your chance
You can buy GUAR tokens before they are officially rolled out. We know very well that the future of shopping is on the Internet and, with the right e-commerce automation infrastructure we are building, we will have a significant impact on how people shop online.
5 BLN trillion dollars – value of the e-commerce market in Europe
0.01 value of GUAR tokens in presale
10% of the GUAR tokens are distributed in the pre-ICO phase
35 MLN Milion dollars – target for the pre-ICO phase
Price Guar Coin in advance sale 0.01 GUAR
Buy over 100,000 GUAR tokens: 100% FREE
We are aware that many people are involved in building the entire e-commerce automation system. From the beginning, we planned and planned to distribute the tokens to specific groups of people who are involved in the implementation project and what amounts are involved.
Above all, we wanted to appreciate the great role played by the early investors who were the first GuarCoin tokens to buy in the pre-ICO phase. Therefore, apart from the extraordinary price, we have prepared bonus tokens for you. In addition, for the ICO phase and for investors buying tokens in this phase, we will offer their prices slightly higher than in the pre-ICO phase.
The only difference is that the price will be higher and higher, depending on which phase of the phase we are in. In the 3rd and 4th stages of ICO, another 30% of the tokens will be shared with the community and partners. Some of the tokens cover marketing costs and overall business planning. Another is available to the consultants of the whole project, the last part is intended for management and employees.
road map
=> JANUARY 2016 – Planning Infrastructure
=> MAY 2016 – Related machinery
=> APRIL 2017 – I STAGE – Database system
=> DECEMBER 2017 – Integration with wholesalers
=> JANUARY 2018 – The visual part of the data exchange system
=> APRIL 2018 – ICO Phase Pre
=> JUNE 2018 – System Integration and Payment Gateway
=> JULY 2018 – KOIN OFFER OFFER
=> AUGUST 2018 – pre-launch and online store
=> OCTOBER 2018 – The official start of electronic commerce automation
=> DECEMBER 2018 – Virtual mall – 3D view from the store
=> MARCH 2019 – Begins to work on the cryptocurrency market itself
=> APRIL 2019 – International expansion
=> AUGUST 2019 – Hartgabel Guar Coin
=> DECEMBER 2019 – DURATION ERA BLOKCHAIN
Legal conditions

OUR TEAM:
Grzegorz Ciupek – Managing Director, CO-FUNDER
Rafał Gibas – Chief Technical Officer
Rafał Malik – TECHNICAL LEADER, BLOCKCHAIN ​​ENGINEER
Przemysław Zakrzewski – CIO, VP of PLATFORM DEVELOPMENT
Rafał Rzenno – CHEF MARKETING OFFICER
Artur Ścibisz – CREATIVE DESINGER
Alicja Siuda – CFO
Karolina Juda – Brand Manager
Bartłomiej Mytnik – MAINTENANCE DIRECTOR
Mateusz Kosiek – Chief Executive
Katarzyna Butrym – Head of Customer Service
Anna Prygiel – Head of the Accounting Department
Counselor:
Leszek Forytta
Michał Krzyżanowski
Jacek Dudzic
Radoslaw Stawiarski
Przemysław Szczęch
Friends, I have given you reliable information as regard to this great innovation. however, you can obtain detail information from any of these links:
Website: https://ico.guarium.com/
White paper: https://ico.guarium.com/whitepaper
ANN: https://bitcointalk.org/index.php?topic=3293429.0
Twitter: https://twitter.com/GuariumContact
Facebook: https://www.facebook.com/guarium/
Youtube: https://www.youtube.com/channel/UC79OpU96FjLCPEuH1XZe9pA
Medium: https://medium.com/guarium
Telegram channel: https://t.me/guarium
Authored By: Olagoke gbade
My Bitcointalk profile link: https://bitcointalk.org/index.php?action=profile;u=2162484