GYM Rewards: ICO rewards for exercise.
The GYM Rewards project is all about earning GYM tokens from exercise. GYM Rewards project is operated based on Blockchain technology, involves GYM Rewards Exchange for gymnasiums in exchange GYM Tokens through Proof of Exercise. GYM Rewards focus on the more you exercise at the GYM, the more GYM Coins you will earn and the GYM Coins will be redeemable at your local participating gyms and or be traded.
GYM Rewards project aims to motivate people into exercising and staying healthy through cryptocurrency and rewards people who takes good care of their bodies by gyming. GYM Token allows proof of work (POW). POE is a contrast based reward system activated by detecting locations in the geolocation coordinate contract using heart beats via the GYM mobile Apps. Benefits gym rewards offers includes: GYM Rewards at Athletic Events and GYM Rewards at your local GYM.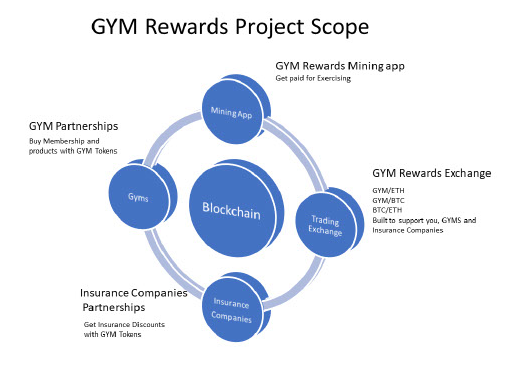 The target of GYM rewards is to provide solutions to pay athletes for their exercise, by providing a wallet whereby their earnings are managed and optimize their exercise routine. Activities includes: heart rate monitoring, cryptocurrency wallet, exercises log.
BASIC FEATURES OF GYM REWARDS APPLICATION

– Social Networking: Permit the use the GYM rewords application for the social networking activities.
– Rewards referral features: The referral program will allow you to earn faster by referring GYM rewords application to your friend and family members.
– Cryptocurrency wallet: The GYM rewords application will have cryptocurrency wallet to store the rewards earned from the daily workout. You can track your earning the cryptocurrency wallet.
– Tokens and Smart Contracts: All earned tokens and smart contracts can be managed by using the GYM rewords application.
– Proof of Exercise (POE) : The application will monitor and record the proof of exercise by using the device the person is using while doing the workout.
– Heart rate monitoring : The Heart rate monitoring device will track the heart rate and record on the service of the application to check the statistic of before the exercise and after the exercise record.
The earning will be calculated on the basis of the amount of time you have spent doing certain exercise and the efforts you put into it.
GYM REWARDS TOKEN SALE DETAILS
GYM REWARDS TOKEN DISTRIBUTION
• 5% Long Term Reserve
• 5% Core Team
• 4% Airdrop and Bounties
• 3% Advisors and Partnerships
• 10% Token Sale*
• 73% for GYM App Mining
• Max Cap: 2,000,000,000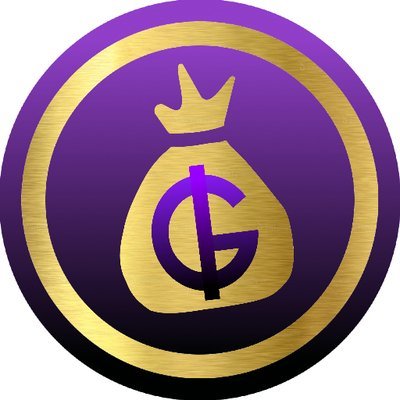 MEET OUR TEAM
• Carmelo M. Sanchez
• Jose Barrales
• Yuzzel Alexis
• Carroll Moon
• Ron B Palmer
Kind Regards, please join this great project.
OUR LINKS ARE BELOW:
Website : https://gymrewards.io/
Telegram : https://t.me/gymrewards
Facebook : https://www.facebook.com/gymrewards.io/
Twitter : https://twitter.com/GymRewards
Bounty : https://bountyhive.io/browse/GymRewards
Author: Martilda
Profile link: https://bitcointalk.org/index.php?action=profile;u=1887582
Eth addres: 0xd0D5d98857192B3931c831b7B809D47CD830da32