HachVC , Platform Startup with Blockchain Technology
What is Hackers/Founders ?
Hackers/Founders manages a portfolio of post-product stage tech companies, and provides services in exchange for equity. Equity is combined into funds and offered to investors. H/F's four funds have yielded seven exits in five years.
H/F launched its first tech entrepreneur group in Silicon Valley, and over the past decade, the community has grown to over 300,000 people in 128 cities and 47 countries. This unique network is key to H/F's ongoing access to high-quality startups for its portfolio.
What is HACK VC ?
HACK VC is a venture fund created by Hackers/Founders (H/F) that uses blockchain technology to provide accelerated liquidity to investors. Money raised during the token sale will be invested in top technology companies scaling globally.
HACK VC uses blockchain technology to make startup investing available to people around the world and who are at all levels of investing.
Those who want to get involved in supporting tech startups can do so without having a high income. The cost of 1 HACK token is $1 USD, and during the token sale, this minimum gains the holder entry into the fund. Also, investors can profit from startups that, up to now, would have been neglected because they are located in areas of the globe that are harder to reach due to regulations, markets, and other factors. Because blockchain technology is decentralized, capital which might have been left on the table can now be used to increase value for investors.
HACK VC also offers risk diversification. Up to now, it has been nearly impossible to get exposure to a diversified portfolio of startup equity without having a great deal of wealth. Most importantly, HACK VC is liquid, and offers investors the ability to realize gains without having to wait a decade.
Hackers/Founders, creator of HACK VC, has run a proprietary startup program that yielded growth of 30% year over year for the past five years, and has had seven exits out of fifty-five companies from around the world.
Hacker / Founder (H / F) creates HACK VC to bring an easy approach to blockchain, increasing accessibility and liquidity for investors. The averagebeginner investor will only understand the profits after the corporation is bought or go public. Liquidity events, such as acquisitions or IPOs, are rare in Silicon Valley, and even elsewhere are lacking. As a result, investors rarely benefit, and had to wait about a decade to find out if they m endapatkan call an honest investment.However, HACK VC is reliable. Investors in HACK VC must buy, sell and trade tokens as long as a fund is worthy of a H / F good-performing startup device. HACK tokens act like digital stock certificates.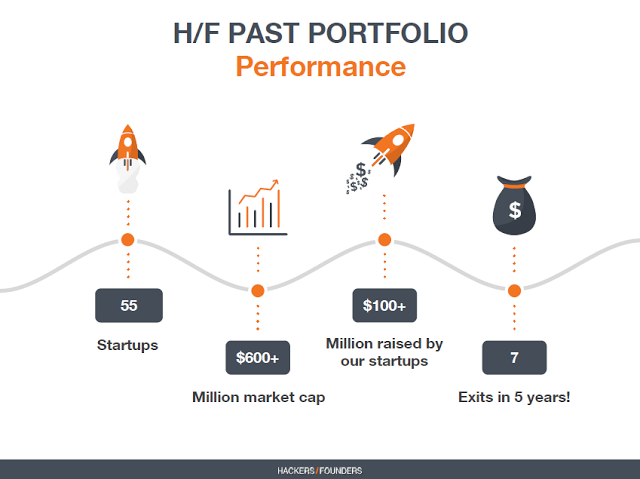 Hacker / Founder manages the portfolio of post-product stage mentors , and provides services in return for equity. Equity is combined into funds and offered to investors. Four H / F funds have resulted in seven convenience doorsin 5 years. H / F launched a group of early school enterprisers in Silicon Valley, and over the past decade, the community has grown to more than 3,000,000 people in 128 cities and forty-seven countries. This special network is critical for ongoing H / F access to high-quality startups for the portfolio. The preferred method developed by the public interprets high-quality software in the H / F program, and these portfolio companies tend to go beyond similar companies in various funds or accelerators.Unlike others, H / F separately tailors its program to meet the wishes of each startup. As a result, the H / F portfolio has seven conveniences from the cardinal company in four funds.
Token Sale Terms
Notice: HACK VC reserves the right to repurchase HACK tokens
Token Presale
Presale Phase 1 begins
Wednesday 15 November 2017 at 12:00AM PST
Visit hackvc.hf.cx for more information or to participate
Token exchange rate
$1 USD = 1 HACK
Currencies accepted: ETH, BTC
Minimum transaction amount: purchase of 1 HACK
Pre Sale Bonuses

Token Allocation
70% Token Sale
5% Operational & Advisors
75% Total Token Sale
20% Company Reserves
3% Portfolio Founders
2% Community Development
25% Company + Misc.
75% of all tokens will be allocated for sale, with 5% of that going towards operational overhead. Any additional operational costs will be borrowed out of the remaining 70% and will be paid back at a rate of 5% interest per year.
Company reserves will count for an additional 20% out of all tokens. The company will enforce a 4-year vest with 1-year cliff for any tokens issued to the team. 3% will be distributed to founders of H/F portfolio companies and 2% will be used for community development.
Token Sale Bonuses

Token Distribution
75% Sold during the Token Sale*
Includes 5% Sold for Operations & Advisors
20% Hackers/Founders Long term reserves
3% Portfolio Founders
2% Community Development
For More Information :
Website : https://hackvc.hf.cx/
Whitepaper : https://hackvc.docsend.com/view/x6nmm5y
Facebook : https://www.facebook.com/thehackfund
Twitter : https://twitter.com/thehackfund
My profile Bitcointalk:https://bitcointalk.org/index.php?action=profile;u=1575606