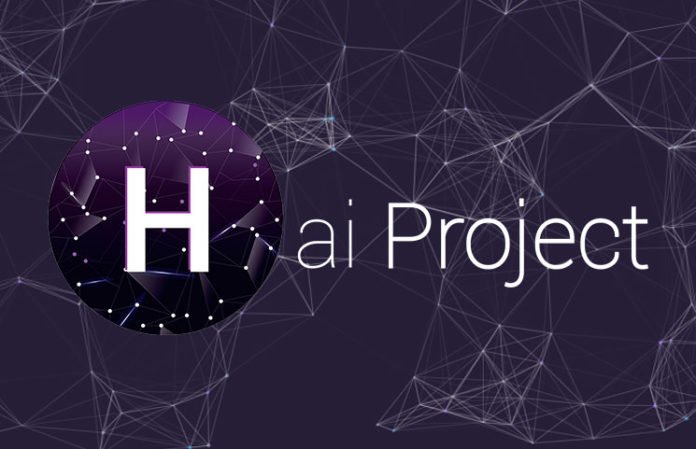 Globalization has affected nearly every aspect of modern life. Economists have stated that globalization provides benefit for the economies of the world by making markets more efficient, increasing competition, limiting military conflicts and spreading wealth more equally around the world but it seems that the globalization costs outweighs its benefits. The HAI project also known as the Hybrid Artificial Intelligence aims at solving the challenges facing 3 critical sectors of the economy which are:
Cyber Security: globalization has also brought with it more connectivity, more data sharing among organizations which of course are centralized and very prone to cyber-attacks. As humans, we are not able to detect or prevent these cyber-attacks which constitute a nuisance to the world's economy.
Financial Distribution: Small business owners are deprived of most of their customers and benefits because of the monopoly of big organizations who invest millions of dollars on advertising, market research and strategies that puts these small businesses in the dust.
Financial Education: research is a very important tool in business to make good and profitable decisions but not everyone has the time or the ability to make good business decisions leading to loss of profit.
The HAI project brings a solution to the challenges faced by these three sectors by providing an advanced Artificial Technology. The platform helps small business owners with the tool to compete against huge enterprises and also protect them from cyber fraud. HAI uses blockchain technology and smart contracts to ensure the security and transparency of tyransactions. The platform features market prediction, threat hunting and decision making.

BASIC AI FUNCTIONALITIES TO BE IMPLEMENTED
• Autonomy
• Algorithms
• Neural network
• Human language processing
• Deep learning
• Supervised learning
• Reinforced learning
• Transfer learning
TOKEN DETAILS
The HAI token is a utility token based on the standard of Ethereum ERC20 token and smart contracts used for various transactions on the platform. The pre-ICO starts on the 30th of April to the 13th of May, 2018 while the ICO is in two phases. The phase 1 of ICO starts on May 14th to 27th May 2018 at the price of 0.0004 ETH for each HAI token while the phase 2 will be from May 28th to June 11th 2018 at the price rate of 0.0005 ETH for each HAI token. The soft cap is valued at 5500 ETH while the hard cap is valued at 25000 ETH with the total token supply is 100, 000,000 HAI.
TOKEN DISTRIBUTION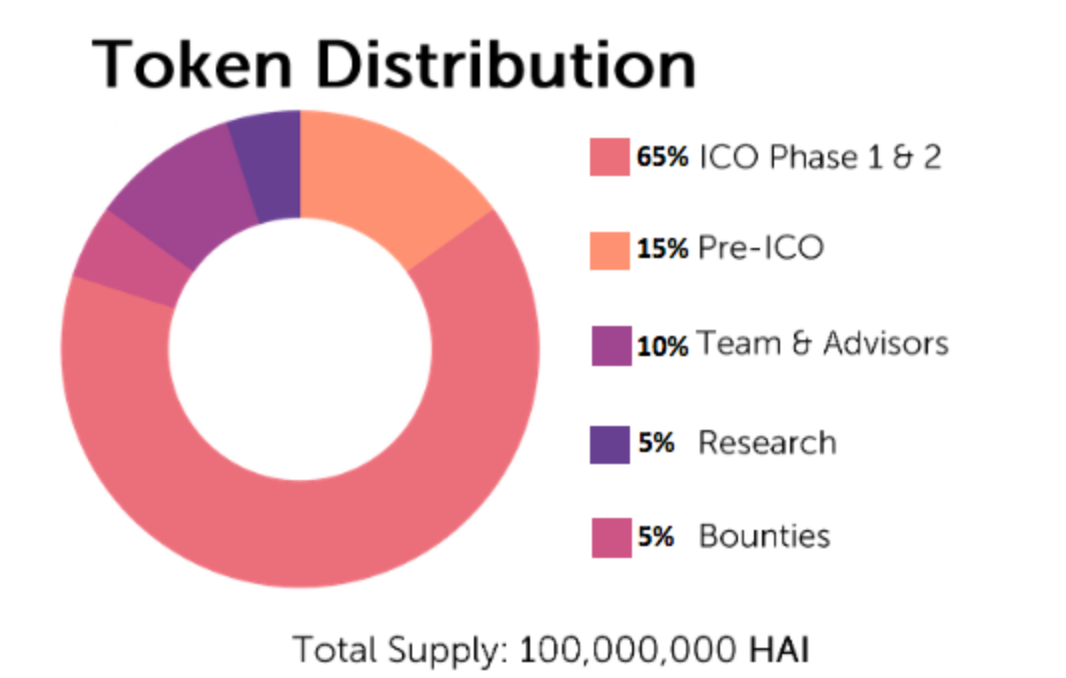 65%- ICO
15%- Pre-ICO
10%- TEAM & Advisors
5%- Research
5%- Bonus
FUND ALLOCATION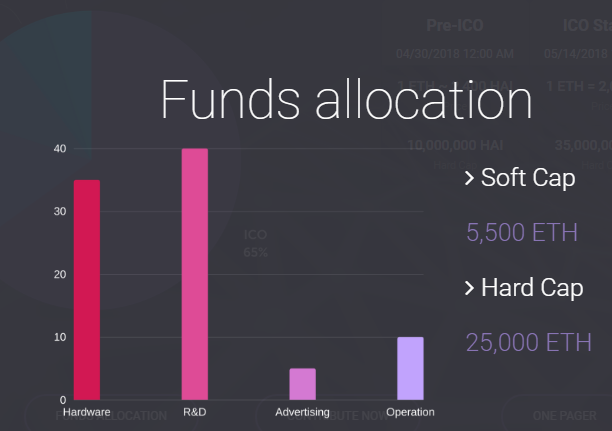 40%- R & D
35%- hardware
10%- Operation
5%- Advertising
ROADMAP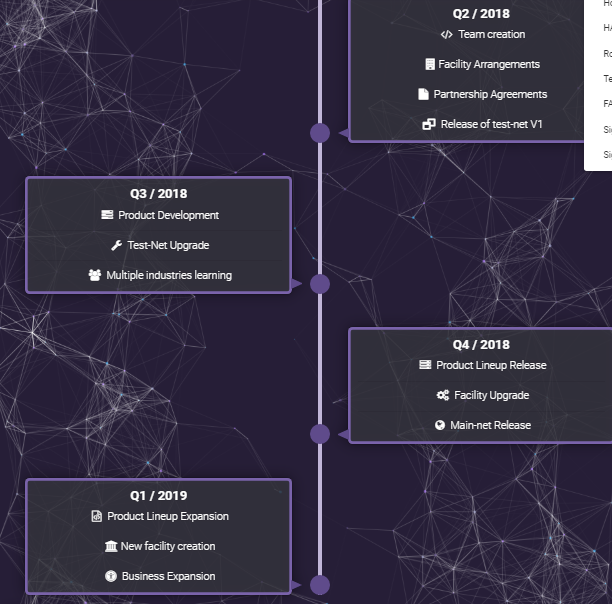 2108
Q2- team creation
Facility arrangements
Partnership agreements
Release of test-net V1
Q3- product development
Test-net upgrade
Multiple industries learning
Q4- product line up release
Facility upgrade
Main-net release
2019
Q1- product lineup expansion
New facility creation
Business expansion
Q2- HAI box
TEAM
Alfredo Aguirre- CEO/ Co-founder
Alejandro Flores- CTO/ Co- founder
David Covarrubias- Lead Infrastructure & Hardware Designer
Keyla Garza- PR Manager
Gercia Villegas- UX/UI Lead Designer
Lui Ferrandiz- AI Developer
10+ Team Members
ADVISORS
Michael Scrollavezza
Parthrik Acharya
Christian Aidam Mogol
You too can be an advisor, just go to their website and contact them.
For more information please visit the website and connect with other users worldwide on our platform on any of the following social media platforms:
WEBSITE: https://haiproject.com/
WHITEPAPER: https://haiproject.com/documents/HAIProject.V1.0.1.pdf
ANN THREAD: https://bitcointalk.org/index.php?topic=3213747.0
TELEGRAM: http://t.me/HAIProject
FACEBOOK: https://www.facebook.com/officialhaiproject/
TWITTER: https://twitter.com/ProjectHai
PUBLISHED BY: ogtejiri
BITCOINTALK URL: https://bitcointalk.org/index.php?action=profile;u=1790132
ETHEREUM WALLET: 0x33E8810b5432ccD823b6c45975A55Fb9F6c931D6