Harmony- The next generation sharding-based blockchain
From the day Bitcoin whitepaper was published in 2008, the term blockchain has started to gain popularity across the globe. This is as a result of the changes it brought into the monetary policy of the world. This as well has increased the popularity of digital money known as cryptocurrencies and its applications are also becoming well known and accepted ideas. Originally, the blockchain of bitcoin was made in the form of a payment system that is peer to peer. This system allows users to exchange value in the absence of intermediaries like payment processors or banks. However, there are some irregularities that were noticed to part of the design which could stand as challenges to the core aspiration of Bitcoin but were not obvious. As Bitcoin becomes more popular, its limitations and performance bottleneck became obvious as a result of the increase in the number of transactions occurring per time. The first observed limitation was pertaining to the numbers of transactions per seconds, scalability, and the cost of transaction became excessively high. So many platforms as risen in the quest to end these limitations but performance is not at its peak. To find a lasting solution to these limitations, harmony platform was created.
SOLUTIONS PROVIDED BY HARMONY EXCHANGE TO ENHANCE BETTER PERFORMANCE OF BLOCKCHAIN: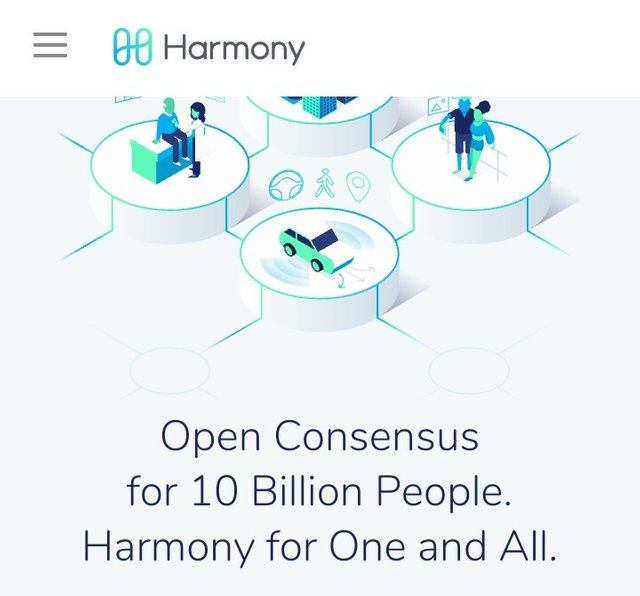 Since divers approaches have been applied and it seems not working as expected, That was why harmony introduced the next generation of sharding-based blockchain which is highly scalable, energy efficient and extremely secure.
Shading is the way out of the problem involving latency, transaction throughput and scalability.
WHAT IS SHARDING?
Sharding is a term used in database for its efficiency. A shard is a portion of a database that is horizontal with different shard stored in a different instance of the server. This made the load to be spread and enhance more efficient database performance.
CONTRIBUTION OF SHARD TO HARMONY PLATFORM RESULTING IN ITS PERFORMANCE ENHANCEMENT.
** Full Scalability: The Harmony Shard is not only used as a network communication alone but also used for the validation of transaction and also the blockchain state of harmony platform. This portrays harmony as a fully scalable blockchain platform.
** The process harmony sharding is secure:
This is achievable because of Distributed Random Generation technique which is not bias, scalable and verifiable and unpredictable. This technique monitors the transaction process and ensures its safety.
** Fraud proofs.
The ability to proof the validator's misbehaviour is essential for a client to depend on the block data received by them. During communication, cross-sharing, each shard serves as a light client of shard of others. This process ensures that the messages sent from one shard to the other are trusted and as well consistent.
CONCLUSION
Dear crypto investors and owners, why will you continue to trade and invest in platforms where there are limitations to transaction rate? Why not try Harmony blockchain platform where there is no limitation to transaction rate, low charges of transaction, and other benefits. You give it a trial, am sure you will not want visit another platform for your crypto transactions.
FOR MORE INFORMATION PLEASE VISIT LINKS BELOW
WEBSITE: https://harmony.one/
TELEGRAM: https://t.me/harmony_one
WHITEPAPER: https://harmony.one/whitepaper
ANN THREAD: https://bitcointalk.org/index.php?topic=5104998.0
TWITTER: https://twitter.com/harmonyprotocol
MEDIUM: https://medium.com/harmony-one
GITHUB: https://github.com/harmony-one
Author: Stug( Btt link: https://bitcointalk.org/index.php?action=profile;u=1947027)