HeartBout: How We are Better?
Social media networking has become an integral part of our lives in recent era. Since this way of communication has made it easier to share each bit of detail with ones' online friends so it has grabbed a lot of attention of people of each part of the world. An average person is spending around 2 hours daily on his social media accounts whether doing web surfing, making friends, chatting online, posting pictures, creating stories or even commenting on content posted by other. The popularity of social media strengthened our belief of developing a system that can convert the time spent on social media into some kind of profit by revenue generation for the users of the platform. HeartBout is the result of this vision where users can get reward for their activities on their HeartBout accounts. Not only the content writers but also the voters and advertisers can get maximum benefit of this unique and innovative idea. The architecture and operation of execution for HeartBout have been designed by complete and detailed analysis of relevant existing services. HeartBout users need to create their account with HeartBout and here they go with the amazing services provided by the HeartBout's experienced and valuable team. Completing registering process and getting verified leads the users to post their content, commenting on others' posts, earning money by voting or getting reviewed and what not this completely transformed world is going to provide you. Users can post links from other online sources such as Youtube. Another unconventional attribute of HeartBout is that users will have the freedom of creating categories by accumulating tags posted by different users (https://heartbout.com/HB-Whitepapper_eng.pdf).
• With HeartBout, you are free to create your own post containing photo or video without any time limitations. You can post content links from different online resources and can create your own hashtags. These created hashtags can play key role in promotion of your content and this special functionality will definitely benefit the advertisers the most.
• HeartBout brings an easy to use and user friendly interface which allows easy understanding of our main screen and other tools. This design was developed after analysis of hundreds of similar products and we have tried to bring out the best possible user friendly application interface.
• Reward for each activity is going to bring the revolution in the world of social networking life by providing them users a chance of converting their free time into some kind of profit. The reward is given in the form of HBC tokens. The more time spent of HeartBout account, will increase the chances of earning more revenue.
• Bout function is the innovative concept of creating competition between different publishers and their posted content. Users and viewers are enabled to vote for their favorite content can get reward for participating in voting. On the other end, the winner will get his own placed bet and the bet placed by his opponent.
HBC tokens are the next attribute of our system which is going to serve as the fuel to operate the engine of economy of our HeartBout system. HBC is the abbreviation of HeartBout Coin and are the native tokens of our platform. They will not only serve in rewarding the users will also play their part in early, easy and fast adaptation of crypto currency among its users. Main ICO (Initial Coin Offering) event will be live from 31st January 2018 and will be continued till 39th June 2018. After the end of sale event, these tokens will be enlisted on international exchanges for trading purposes (https://heartbout.com/).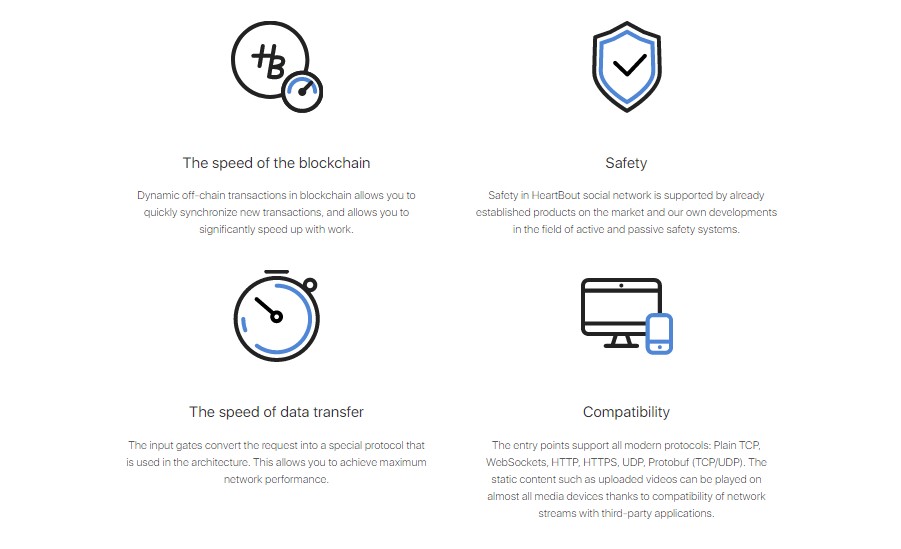 To get further updates:
Website: https://heartbout.com/
Whitepaper: http://heartbout.com/HB-Whitepapper_eng.pdf
My BitcoinTalk Profile:https://bitcointalk.org/index.php?action=profile;u=1512386