Here comes the revolution in gaming and entertainment; Dabanking platform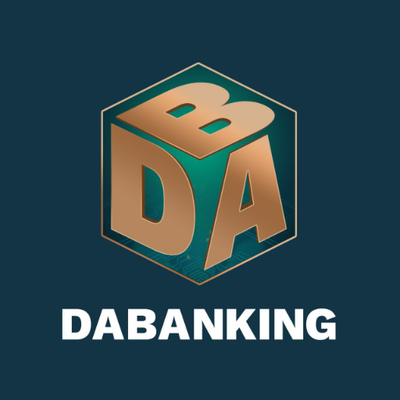 Life evolves, so do people too, all thanks to science and technology for the unbelievable acceleration to this processes. Sometimes I do compare the benefits and disadvantages of technology in this present age of ours and most times I come to conclusion that technology has done more good to us than the arms.
Without wasting too much time, my focus in this post today is still on a blockchain platform that is set to revolutionize the gaming and entertainment industry.
Just like I said in my first paragraph, the world is evolving; we have seen this becoming clearly evident in every sector of the global economy (entertainment inclusive) and the most interesting aspect is the advent of blockchain which have also claimed to be the next technological revolution. This platform I bring to you ll today will undoubtedly succeed in transforming the gaming and entertainment industry at large.


Dabanking Platform
Ever since you have been playing electronic games, have you ever received a real world incentive for the progress you make in such games? I'm sure only a few of us will have a positive answer to that the reason being that most electronic games in existence are only full of virtual rewards which have no real world usecases. Dabanking platform is here to change the whole of that, so when I say that Dabanking platform is here to revolutionise the gaming and entertainment industry, then I mean every bit of it.
How is Dabanking Planning to improve this Industry?
We all know about the blockchain technology and if you have heard about blockchain, then certainly you must have heard about decentralized applications (DApps). Decentralized applications have the opportunity of running on peer-peer networks in which information from users cannot be controlled by any centralized entity. This excellent technology is what Dabanking platform is implementing upon to bring positive changes to the gaming industry by rewarding its users with crypto incentives.
If you want to use this revolutionary gaming platform of Dabanking, below are the things you need to ensure;
Ensure you install metamask wallet on your computer or trust wallet on your phone
Make sure you have ethereum available in your trust wallet or metamask
Visit dabanking website to start enjoying the awesome gaming experience.
DABANKING already has DApp gaming products such as Fomogame and Fomojackpot that allows users win tokens at a very low cost.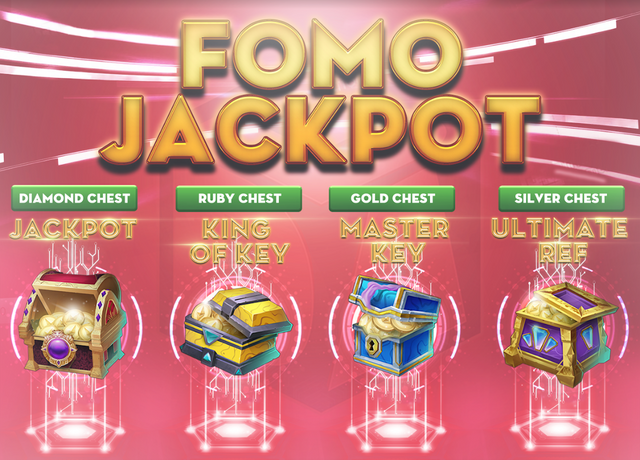 Users will have to register both on the DAB mining token system and Fomogame system. The team advices to register via 2 referral links in order to get maximum satisfactory experience on the platform.
New games shall be introduced to the platform every quarter in order to meet entertainment needs and also increase income for its community. On this platform, games can be played either with eth or DAA tokens of which DAA tokens will have to be deposited to the virtual wallet on the platform.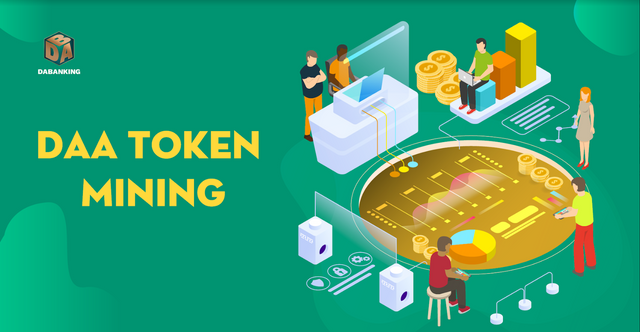 Dabanking has also put in place several income earning programs on its platform which includes;
Winning income which allows you earn big amount of ETH when buying a ticket
Dividend income which makes you earn eth for holding DAA tokens every 2 weeks
Instant income that allows you to increase your winning multiplier up to 650% of amount spent at zero round by buying your ticket faster
Referral income that allows you to get unlimited income for introducing new comers to buy ticket via your referral link
Gaming income which allows you earn by playing with DAA or ETH.
#Dapps #DABANKING #FomoJackpot #Blockchain #ETH
In conclusion, the working product and great plans already put in place by the dabanking team will eventually succeed in bringing revolutionary changes to the gaming and entertainment industry which will not only drive more attention to the industry but will also increase real adoption of cryptocurrency.



For more information, kindly check the links below;
Website
Whitepaper
Bitcointalk ANN
Telegram
Facebook
Youtube
Medium
Reddit
Twitter
My Bitcointalk Username: amusanmikel2
Bitcointalk link: https://bitcointalk.org/index.php?action=profile;u=2305577