The main task of the bank in addition to collecting funds from the community is to channel funds to the community. In order to achieve the implementation of its duties, the bank provides loan products for the distribution of funds to parties in need. The definition of a bank loan or credit is a bank product in which the bank provides a sum of money to be lent to the customer, with the giving of interest. Under the loan-borrowing agreement in the loan product, the customer is required to pay off the loan debt simultaneously with the interest gradually over a period of time.
HERO is the future of banking that provides collateralized loans to the unbanked and underbanked consumer across Southeast Asia. With the launch of its crypto-currency unit called Hero Token, HERO intends to expand into blockchain-based uncollateralized loans. Backed by venture capitalists such as Softbank, Alibaba and 500 Startups, the organization started operating in the Philippines in 2015 and has since helped thousands of Filipinos to obtain access to affordable credit.
HERO'S mission is to revolutionize the banking industry to make credit more readily available and affordable for the unbanked or underbanked, starting in Southeast Asia.
Headquartered in Singapore, HERO'S vision is to disrupt the current financial system that excludes 2 billion people from the banking system by leveraging technology to create a more inclusive system that allows people access to credit.
Hero is the first banking expanding in Southeast Asia. Hero will be the next big thing in future banking in the fastest growing emerging economies in Southeast Asia. In the Philippines, OF Remittances is expected to grew around 5% in 2017 or around 28.245B USD. Hero is also oppurtunistic to expand at fastest growing economies in Southeast Asia, capturing at around 3% market share.

HERO'S current product is Pawnshop called Pawnhero. PawnHero disrupts the traditional pawnshop experience by providing a hybrid virtual and physical service. The PawnHero operating platform ("Opus") combines a seamless frontend customer experience with backend operational processes allowing PawnHero to manage and control the customer experience and the business.
Investment considerations:
Rising Cryptocurrency Demand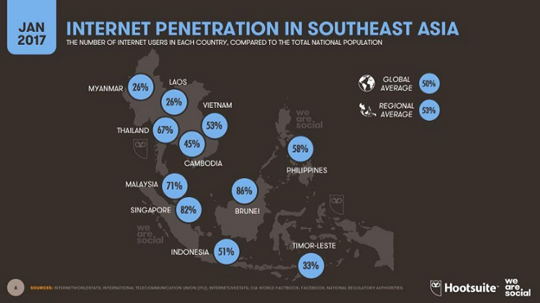 Cryptocurrency have grown tremendously from 9 currencies tracked by Coinmarketcap in April 28, 2013 with a market cap of $ 1,596,170,459. Now it has 1,020 assets and currencies listed as of August 20, 2017 with market-cap of $145,648,855,301 or about 91.25x April 28,2013 market-cap.
2.Stable Overseas Filipino (OF) Remittances in the Philippines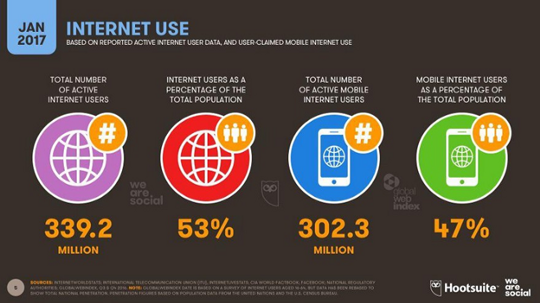 OF remittances over the last five years have been steadily growing at around 5% per year. As of June 2017, OF remittances are at 13.813B USD or grew at 4.7% versus 1H 2016. See details below.
3.Working product/expansion within Southeast Asia
Hero is already operating in the Philippines, and the management is expecting to break-even on monthly Earnings before Interest, Tax, Depreciation and Amortization (EBITDA) basis on Q3 2018 and Net Income After Tax (NIAT) during Q4 2019. At expected non-bank financial lending in the Philippines of approximately $3B USD in 2020. Hero is forecasting a market share of less that 3% of it or around $17B USD.
The Company also already secured licenses to operate in Vietnam, Laos and Cambodia. Hero is also negotiating with strategic partnership in Indonesia and Thailand.
4.Funded by Big Companies
Hero have raised 2M+ USD pre Series A from 500 Startups (now Spiral Ventures). Also already trusted and funded by stable Companies such as Softbank and Alibaba in 2016.
Token sale allocation
There will be 50,000,000 Hero token supply (or 250,000 ETH worth). Hero will be allocated as follows:
80% — Crowdsale
15% — Founders
3% — Early believers and advisors
2% — Bounties
100% — Total
Bounties are provided when the token sale ends. At the end of the token sale all sold tokens are considered to be 80% of the total supply. The remaining 20% ​​are then distributed among founders and advisors and bounties according to the information above
ICO HERO
Rate: 1ETH = 200 Hero
Accepted Cryptocurrencies: Ethereum (ETH), ETH Classic, BitCoin (BTC), Ripple, LiteCoin, Waves
Note: To join Pre-ICO, message David in Slack, and get confirmatiion. Minimum Pre-ICO reservation is 10ETH. Pre-ICO starts on September 1.