Today, let us all learn and experience together all about HEROIC.com. If you don't know anything about them, don't run away, that's why I'm here, to change that within the next few minutes. Before I begin, I just want to quickly mention that I will be including LINKS so that YOU can do your own research or whatever you feel you need. I feel it's best to have all of the information in one place, in an organised manner, rather than dotted about the page making what you want hard to find or confusing. All these links will be put at the BOTTOM of this page to keep things easy.
Cyber attacks increase exponentially every year. Available on the market, antivirus solutions are becoming obsolete and less effective before the pressure of virus attacks. The most advanced experience of the struggle, the newest and most effective solutions are in the hands of the government and large corporations, as before. There is a shortage of security professionals in the labour market. According to experts, the demand for them will be more than three million people in 2020. This is why HEROIC.com is here, to power the next generation of cybersecurity.
HEROIC.com is taking a new approach to AI-powered threat protection. Utilizing big data, artificial intelligence and the blockchain, combined with a decentralized peer-to-peer threat protection platform, HEROIC.com will change cybersecurity as we know it and make next generation solutions freely available to everyone. HEROIC.com will empower and incentivize developers and companies to create the next generation of cybersecurity through the HEROIC.com Ecosystem, which includes an open threat intelligence exchange called HEROIC Arc Reactor™, a unified security management platform called HEROIC Guardian™, and a Research and Development environment. The motivation for collaboration within this Ecosystem will be incentivized through the blockchain and the use of HEROIC.com's cryptocurrency.
What HEROIC.com has to offer
HEROIC has created a threat mining algorithm. Miners can be ordinary users who have installed the anti-virus HEROIC on their computer. And if their computer caught the threat. with which the Arc reactor has not yet encountered, the miner will receive a reward for this, first of all. Secondly, the Guard immediately begins to look for solutions to combat cyber attack. The found solutions are immediately available to all users of the system HEROIC. On this, in other matters, based on the basic principle of the HEROIC.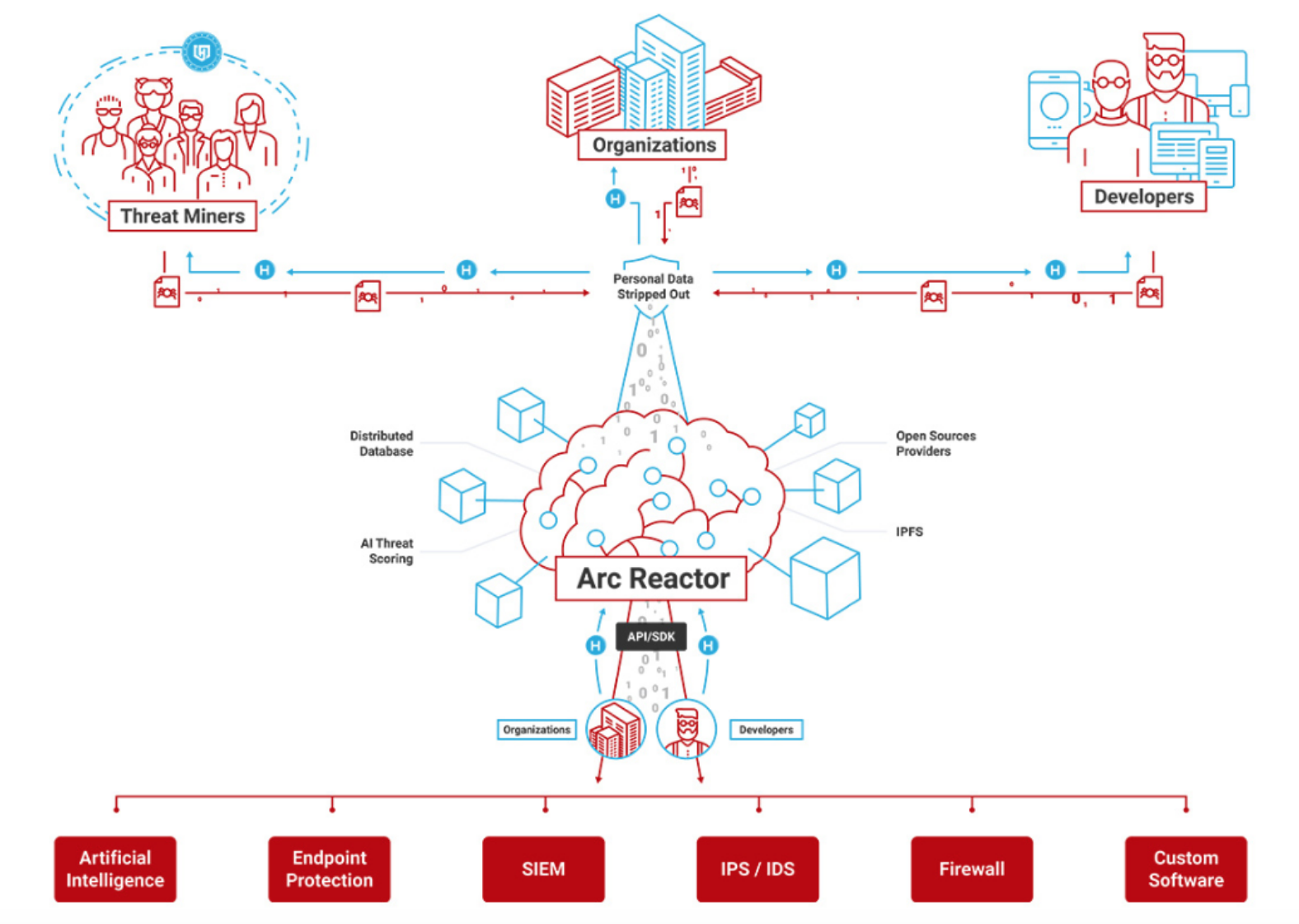 How does HEROIC.com differ from other cybersecurity ICOs?
Each one of our cybersecurity competitors has unique ideas and implementations that look to solve security issues facing enterprises worldwide. The biggest differences between our products are 1) we're much more focused on protecting the individual and not the enterprise 2) we're encouraging everyone including individuals to participate in our ecosystem 3) we're building the world's largest open source repository of threat data 4) we're building artificially intelligent threat protection that will be released to all users.
How Do we plan on stopping hackers from using the ecosystem?
Malicious actors will always find a way to cause harm to others. And although we're building an ecosystem to power protection and safety for all, those that seek to do bad will also have access to our ecosystem through its open source nature. Luckily, we've put in some safety precautions to help minimize malicious actors: 1) all ecosystem users must transact with the network using HEROIC tokens to access any data 2) we are partnering with some of the most intelligent minds to build advanced AI solutions 3) we have an army of intelligent developers building new security algorithms and products to combat emerging threats.
Is there a KYC (Know Your Customer) process?
Yes, there is currently a KYC process that you go through before being able to contribute to the token sale.
I am going to get straight to the point of who they are since this is such an important factor, as I like to put it, "The Brains behind HEROIC.com ". If the team behind the product or service in question haven't the resources or knowledge, then we know the product or service delivered will possibly not have the quality it should have. We need to know two very important things when we look at a new starting up company:
Who are the people/team behind this?
What experience and knowledge do they possess?
Okay, so, because I've already done all the research needed beforehand and thoroughly HEROIC.com I can very happily confirm that this company has a fabulous team onboard. Here they are: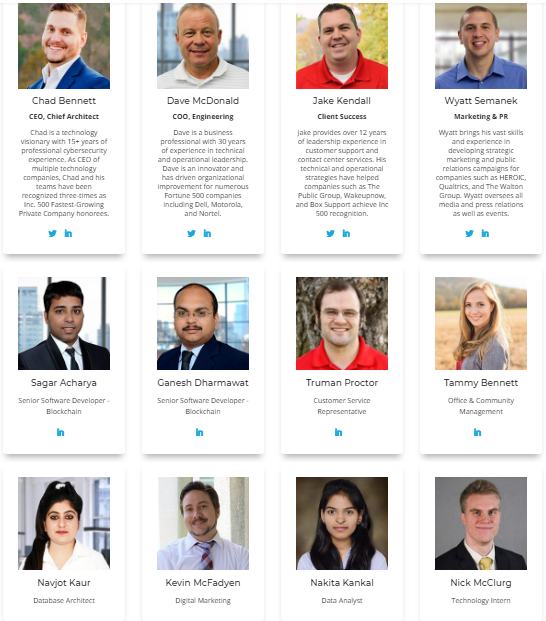 HEROIC.com ECOSYSTEM
The HEROIC.com Ecosystem (the "Ecosystem") is an open, intelligent and incentivized cybersecurity ecosystem based on the blockchain, that protects against current and next-generation cyber threats. Its core components are:
ARC REACTORS
HEROIC Arc Reactor is an open, decentralized cybersecurity threat intelligence exchange powered by the blockchain. Arc Reactor's purpose is to provide an open repository of cyber threat intelligence, simple programmatic access to the data, and an efficient marketplace for the data.
Data providers include but are not limited to individual threat miners, open-source threat intelligence providers, organizations of all sizes, and data partners. Collected data passes through an extraction process to pull relevant attributes that are then normalized and saved in a distributed database. The collected data along with its attributes are then ready to be used to train machine learning algorithms which will ultimately allow scoring and classification of samples.
BENEFITS OF THE PLATFORM
Free global antivirus protection,
Remuneration for the use of,
Opportunity to be a member of the Guard and work as a security specialist in HEROIC,
A sense of belonging to a common cause – to make the world safer.
TOKEN AND ICO DETAILS
Token – HRO
Platform – Ethereum
Type – ERC20
PreICO price – 1 HRO = 0.09 USD
Price in ICO – 1 HRO = 0.1125 USD
Pre-sale: 01.06 – 31.07
ICO: 01.08 – 01.09
BONUS
20% Pre-Sale Bonus. Tiered bonuses during the public sale.
Tokens for sale – 500,000,000
Investment Details
Min. investment – 1,000 USD
Accepting – ETH, BTC
Distributed in ICO – 50%
Soft cap – 2,500,000 USD
Hard cap – 41,000,000 USD
What is the purpose of the HEROIC token?
The HEROIC token powers the HEROIC.com ecosystem and is used as a form of authorization, incentivization, and settlement between participants. The HEROIC token can also be used for HEROIC.com Services, Third-Party related services and to compensate ecosystem participants for anonymously and seamlessly sharing their threat intelligence data.
How to purchase HEROIC tokens?
HEROIC tokens will be available for purchase through US Dollars (USD), Bitcoin (BTC), Ether (ETH) or other popular cryptocurrencies. If you plan to participate in the HEROIC.com token sale with cryptocurrency, we recommend acquiring your preferred currency well in advance of the sale start date. Participants will complete a short registration process before they can purchase tokens. Please join our Telegram group and sign up for our newsletter to stay current with all things HEROIC.
ROADMAP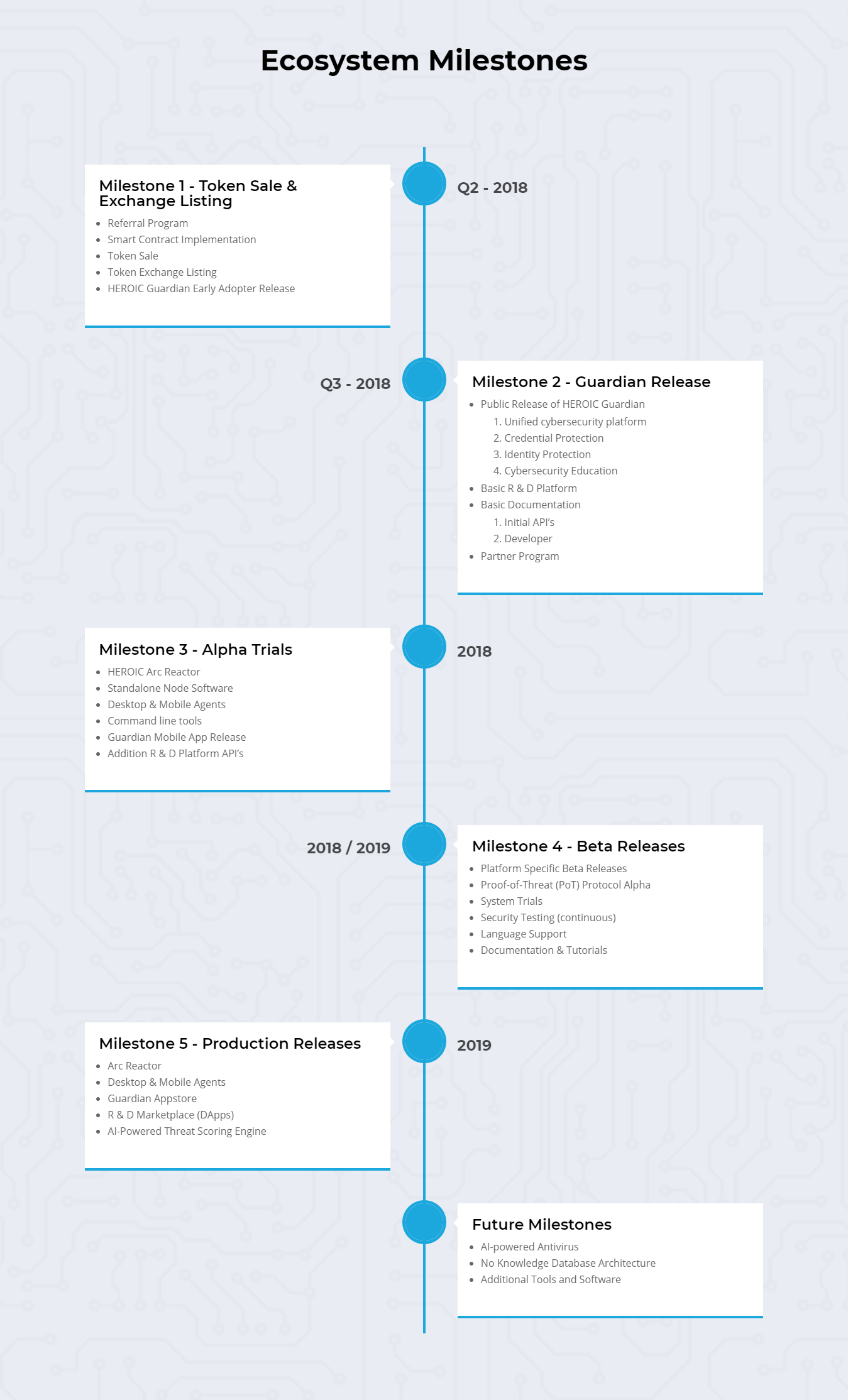 In conclusion, HEROIC.com will empower and incentivize developers and companies to create the next generation of cybersecurity.
Follow the links below for more information:
Website: https://tokensale.heroic.com/
Whitepaper: https://tokensale.heroic.com/wp-content/uploads/2018/02/HEROIC_White_Paper_V1.pdf
Telegram: https://t.me/heroicdotcom
Medium: https://medium.com/heroic-com
Twitter: https://twitter.com/heroiccyber
Facebook: https://www.facebook.com/heroiccybersecurity/
Linkedin: https://www.linkedin.com/company/heroic-cybersecurity/
Instagram: https://www.instagram.com/heroiccybersecurity/?hl=en
Github: https://github.com/HeroicCybersecurity/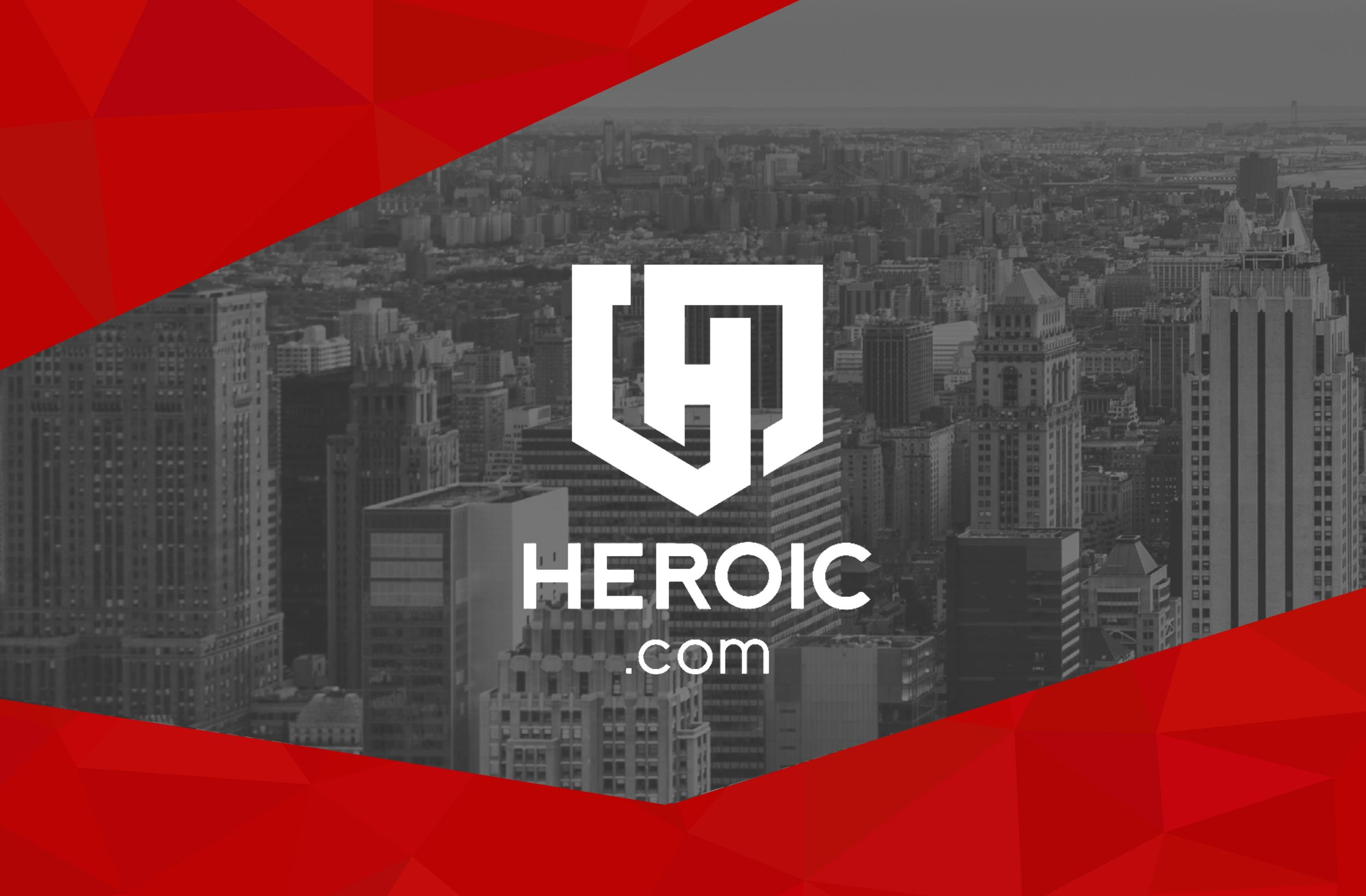 Author : funkyies
BITCOINTALK PROFILE: https://bitcointalk.org/index.php?action=profile;u=1971452