[HETACHAIN] A THIRD TRENDY GENERATION BLOCKCHAIN PLATFORM
Blockchain was invented by Satoshi Nakamoto in 2008 to serve as the public transaction ledger of the cryptocurrency bitcoin. The invention of the blockchain for bitcoin made it the first digital currency to solve the double-spending problem without the need of a trusted authority or central server. The bitcoin design has inspired other applications etc.
If you ask me which technology will dominate the world in the future, then I will not hesitate to answer you that is Blockchain technology. Because Blockchain is a system that is not managed by a third party, transactions are scattered all over the user's computer. So hackers attack is almost impossible. In addition, blockchain technology is known for its safe and fair user experience. As time goes by, Blockchain is also growing, and that's why a project called Hetachain is formed. High performance is built with industry-class scalability that allows users to deploy decentralized applications without censorship, fraud, time-consuming or manager costs.
Especially, Hetachain is supported by capital investment company Relam in Dubai. The company is strong in the strength and quality of its human resources, its commercial capabilities and its large counterparts, engaging in a variety of fields from real estate, oil and gas to education and health care. , Agriculture , … . That has shown that Hetachain is not just a beautiful project on blank pages, but it is fully capable of stepping on the road ahead and staying strong.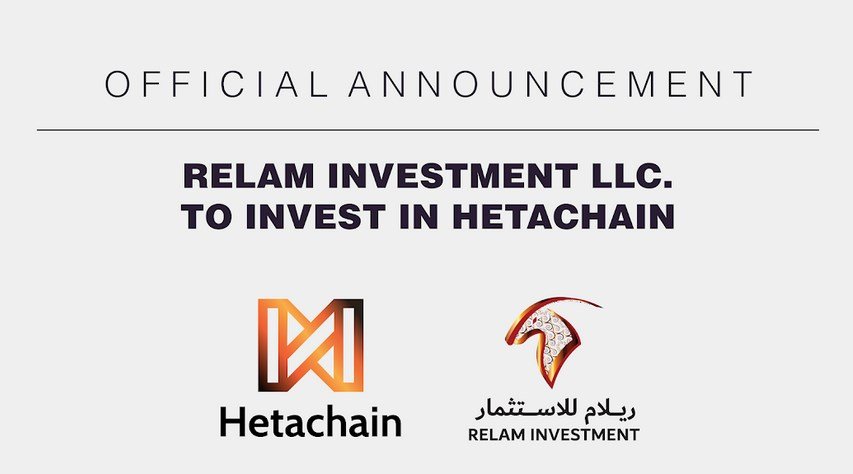 If you learn more about blockchain, you will see the great and potential of it. But not so that it is perfect, it is facing a serious problem: performance performance. Hetachain will tackle the creation of a new blockchain architecture whose tendency is to simplify the structure and system, the workflow being pushed up to high performance and flexibility for the users.
Some highlights of the improved Hetachain system:
The HETA address associated with this private key is the last 160 bits of the SHA3-256 (Keccak) hash of the public key.

HETACHAIN ​​is a combination of dPOS versus BFT

Running Distributed Applications (Dapps)

More than 33 masternodes are programmed randomly, one block is generated every 1 second and is validated by a single masternode in the network.




These features will address the current blockchain problem while minimizing loopholes, increasing control and expansion of Hetachain





Hetachain using coin Heta to cover the cost of all the above services. system . This makes their coin really worthwhile while avoiding the overwhelming trade that leads to system bottlenecks.




Also when you participate in the consensus confirmation process or PrivateChain or MainChain, you are also rewarded with some tokens depending on your ability and contribution made during the process.





Some pictures of the team as well as the roadmap of the Hetachain project:







Conclusion




Practical, strategic goals – The talented, experienced team – The big distributors and investors are the beautiful words to say what Hetachain has. The project has tremendous potential in becoming a blockbuster in the years to come. Join us or if you would like to know more about the project details please visit:

WEBSITE : https://www.heta.org
Author : Letty sits
My Profile link : https://bitcointalk.org/index.php?action=profile;u=1856247