HIGH BANK NETWORK?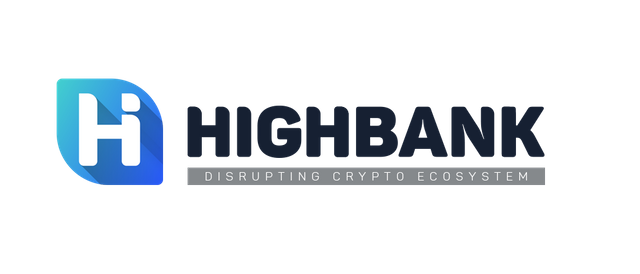 A decentralized platform that allows multiple earning and investment streams for a variety of users, belonging to different walks of life.
---
WHAT IS HIGH BANK NETWORK?
HighBank is creating the next-generation Blockchain-based ecosystem required to allow the crypto community to maximize and diversify their portfolios in the volatile crypto marketplace. They are transforming the foundation of crypto markets to create a viable trading ecosystem that boosts the adoption of cryptocurrencies.
Their platform will be built on top of Ethereum Blockchain and will be a one-in-all crypto trading platform housing a Decentralized Crypto Exchange, ICO Listing, ICO Launch, and Crowdfunding, Marketing and Partner programme, Online and Offline community center, and Blockchain Consultancy.
WHAT DO THEY OFFER?
They offer 6 different ventures that you could be a part of:
Decentralized Wallet
Decentralized Exchange
ICO listing platform
Crowdfunding platform
Community Expert Offline and Online community.
Community driven decentralized marketing and partnership association.
BENEFIT FROM HIGHBANK
THE CURRENT PROBLEM
The market-leading platforms are centralized and it makes it difficult for the blockchain-based ventures to grow and offer benefits. It results in:
Misuse of power
Single point of failure
No consensus
Unaffordability
THE BENEFIT
HighBank allows you to register ICOs for review, consult their experts, use their dashboard to manage and market your brand, launch a token and enjoy the perks of a decentralized exchange. Their primary perks are:
Anonymity
No network downtime
Authority spread across the network
Fault resistance
WHEN WILL THE HIGHBANK ICO START

| ICO PHASE I | ICO PHASE II | ICO PHASE III |
| --- | --- | --- |
| March 1 – March 20 | March 21 – April 9 | April 10 – April 30 |
WHY WOULD YOU PARTICIPATE IN ICO?
1. ACCESSIBILITY AND AFFORDABILITY
Another reason for greater accessibility is the use of cryptocurrency while funding a project. The primary advantage is that the transaction fee is cut off significantly and transactions are carried out instantaneously. Secondly, there is no geographical boundary for possessing a crypto token.
2. REWARDS
with every investment, the ICO investors get their share in the venture and are rewarded in terms of tokens. The more you invest the higher the rewards you will get.
3. LIQUIDITY
In the most crowdfunding campaigns, you are just giving an investment or you're just donating it. This is often tragic for newbie investors who already have a limited supply of cash.
but this ICO is quite different as they allow you to convert your tokens with any available pair and withdraw whenever you want. It does not only give the investors a sense of security but boosts up the chances of cash influx for the project owners.
They have their own cryptocurrency exchange that you could use to exchange your tokens.
DISTRIBUTION PLAN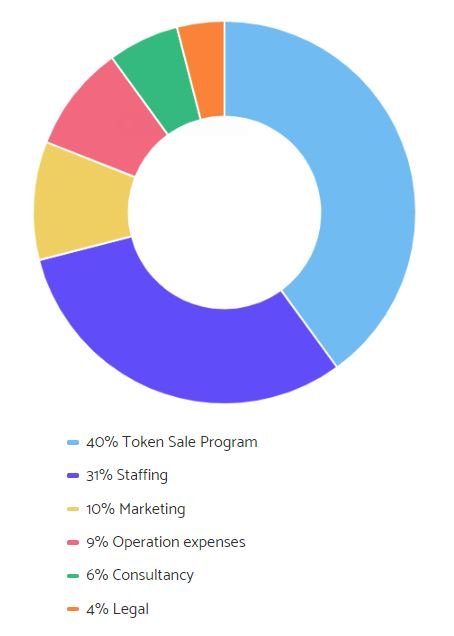 TOKEN INFORMATION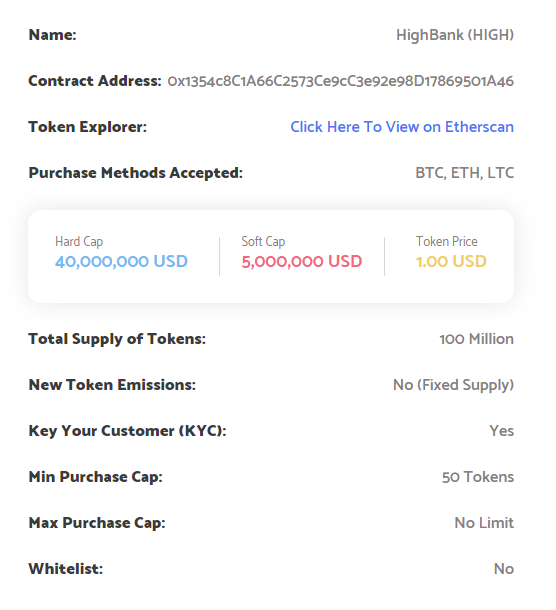 WANT TO BE PART OF THE HIGHBANK?
You can join their platform in either or all of the following capacities:
Trader at our exchange
A marketer
An ICO owner or team member
ICO/Blockchain/Crypto expert
A legal practitioner
A blockchain and cryptocurrency consultant
---
WEBSITE: https://highbank.io/
FACEBOOK: https://www.facebook.com/HighBank.io
TWITTER: https://twitter.com/HighBank19
INSTAGRAM: https://www.instagram.com/highbankio/
REDDIT: https://www.reddit.com/user/HighBank_
MEDUIM: https://medium.com/@highbank2018